Well, another 10 years have gone by which means it's time for another music list, and possibly some reflection on the last 10 years. I've got the music thing covered, but I'm not going to waste time on reflection. The artwork links to the album review (or the band page in the absence of a review). The recommended track will link to either bandcamp or Youtube. So, be proactive… read some descriptions, click some links, check out some music…
———————————————————————-
50. Voivod – The Wake

Genre: Progressive Metal/Thrash // Released: 2018
Recommended Track: Obsolete Beings
** u kno when a dog dies in a movie and ur hella sad right well this album is like when the dog dies only he instantly comes back on a skateboard with a bong in his mouth and he is wearing a satan shirt and is talking about the benefits of tax evasion and he be mouldin' young minds similar to pottery — ramon.
The Wake is the album that almost never happened. The band's guitarist (and main songwriter) of twenty-three years died of Cancer in 2005, which left the remaining members with a pretty tough decision. They could either call it quits or try to get another guitarist/songwriter with the same unique flair and technique that made their original guitarist so special. They went with the second option and released Target Earth. While Target Earth was pretty great, it wasn't until The Wake that their new guitarist, Daniel Mongrain, came into his own.  The Wake is the album that really brought Voivod back to the era of Dimension: Hatross, Nothingface, and even The Outer Limits. The Wake is full of the atonal riffs, breakneck tempo changes, and thrashy tempos that made this band so great in the 80s.
49. Queensryche – The Verdict
Genre: Progressive Metal // Released: 2019
Recommended Track: Bent
** Exactly what it needed to be. Not necessarily anything transcendent, but a solid collection of songs that delivers the Queensryche flavor. — CriticalMyth
Let's just get this out of the way. By this point Queensryche is down to two original members. The most iconic member, Chris Degarmo, has been gone for decades. The voice of the band, Geoff Tate, has also been gone for the last six years… and now drummer Scott Rockenfield is missing (not out of the band, supposedly, just missing). Yet Queensryche still perseveres. Of the three post-Tate releases, The Verdict is the first one that sounds like the band have finally found the sound and direction they've been looking for. It's easily Queensryche's most progressive and 'metal' release since Operation: Mindcrime, but it also contains the powerful melodies and vocal hooks the band has always been known for.  Whether purists like it or not, Queensryche is bouncing back from the series of mediocre Tateryche albums, and when the albums sound like this, I am totally willing to embrace it.
48. The Dreaming – Rise Again
Genre: Industrial Rock // Released: 2015
Recommended Track: Empty Promises
** Don't forget to get psychologically abused or dumped by your girl/boyfriend/wife/husband/dog before listening to the album so that you can fully appreciate Christopher's Hall lyrics. It's worth it. Puppet is still their best though in my opinion. — KevinKC
Of all the early nineties industrial rock bands, Stabbing Westward was probably the best. They made the best use of electronics, had the best songwriting and the most talented vocalist. Despite some success, the band only lasted about seven years before breaking up. Eventually, vocalist Chris Hall resurfaced with The Dreaming. The Dreaming's first two releases were met with a positive reception, but it didn't stop fans from continuing to request a Stabbing Westward reunion. In 2014, fans had their wish partially fulfilled when Walter Flakus (keyboards, Programming) joined The Dreaming and effectively reunited Stabbing Westward's songwriting nucleus. Unsurprisingly, the Chris Hall/Walter Flakus combination resulted in The Dreaming's best album. The blend of The Dreaming's modern, punky, alt. metal sound with the rhythmic delivery, strong songwriting, and powerful electronics of Stabbing Westward resulted in one of the best industrial rock albums in years.
47. Aurora – A Different Kind of Human – Step 2
Genre: Indie Pop/Electronic // Released: 2019
Recommended Track: Animal
** "Daydreamer" is one of the most beautiful songs I've heard this year or any recent year in memory. The album is pretty uplifting and beautiful overall, it's striving for greatness but misses the mark just a bit with a few lackluster tracks. However, nothing on this album is "bad" by any means, just some average tracks that pull the album down a peg or two. — TheForbiddenFool
Aurora broke onto the scene with her 2016 debut album, All My Demons Greeting Me As A Friend. After a few listens, it seemed to me she was trying to be the Norwegian Bjork, but with less vocal acrobatics. She was definitely shooting for that quirky sound that danced the line between electronic, pop, indie, and world music — but that initial release lacked cohesion and direction. Her second release fixed those two things to some extent, but was still missing the strong songwriting that pop should have. A Different Kind of Human – Step 2 finally finds Aurora getting everything right. Her music is still quirky and left-of-center, but she has finally stopped burying the pop hooks, and it definitely feels like one cohesive album and not a collection of random ideas. She has also gone for a more electronics-dominated release, which I definitely appreciate.
46. Carcass – Surgical Steel
Genre: Melodic Death Metal // Released: 2013
Recommended Track: 316 L Grade Surgical Steel
** best in flames album since slaughter of the soul — user static
With the release of Heartwork, Carcass were one of the originators of Melodic Death Metal. Unfortunately, they followed up that landmark release with the underwhelming (but still decent) Swansong, before breaking up. Who would have thought that nearly twenty years later Carcass would come back on the scene and release the album that should have always come after Heartwork. Surgical Steel brings back the two things most modern melodic metal bands seem to be missing: ferocious riffs and aggression. They accomplished this by bringing in the best of their last three albums. There's the aggression and blast beats of Necroticism, the groove and accessibility of Swansong,  and the huge riffs, melodic leads, and soaring guitar solos of Heartwork. So, while Surgical Steel might not have the unique sound that Heartwork did back in the day, it's still a better melodic death metal album than 90% of the neutered stuff that has been released since then.
45. Hope Drone – Void Lustre
Genre: Doom/Black Metal // Released: 2019
Recommended Track: In Floods & Depths
** Really liked some of this/was just totally indifferent to some of this — Slex
I get the complaints. Hope Drone is a one-trick pony. This Australian black metal band only really does one thing, and they do it repeatedly for upwards of seventeen minutes on Void Lustre. I get why some people might be put off by that, by I love it. Hope Drone's schtick is to deliver extended songs built on melancholic guitar leads, fuzzy black metal riffs, and a throaty black metal vocal delivery. That's it. There's no real amazing musicianship or even an abundance of dynamics over the five-track one-hour playtime, yet what they do, they do exceptionally well. Despite never really knowing which song I'm currently listening to, it's so easy to just close my eyes and get lost is the desperation and misery. Besides, every time it even starts to feel the slightest bit repetitive that's when they bust out another excellently sorrowful lead, and I'm hooked all over again.
44. Cradle of Filth – Hammer of the Witches
Genre: Melodic Black Metal/Goth // Released: 2015
Recommended Track: Deflowering The Maidenhead…
** Simultaneously overblown and tasteful, Hammer of the Witches is ACTUALLY Cradle of Filth's best album since Midian… Dani sounds at the top of his game here, his vocals seemingly revitalized by band's new blood. Even Cradle haters may have a tough time scoffing at this one. — Quattro Bajeena
I slowly wrote off Cradle of Filth after their last great release, Midian. It felt like each subsequent album just fell further and further away from the sound and quality that had made them so awesome in the beginning. By the time Hammer of the Witches was released my expectations were at rock bottom. In fact, the only reason I even bothered is because I read there were some new members this time around. With Hammer of the Witches, Cradle of Filth came back with an album that thrilled the fans that had been craving the dark, gothy, black metal that embodied the band's first four releases. Hammer of the Witches was more than just a nostalgia release, though. The new members injected a renewed life into a band that had started to sound like it was going through the motions. Finally, Cradle of Filth were back with an album that was creative, heavy, aggressive, melodic, catchy… and they did it without just going back and ripping off their classic albums.
43. Solefald – Norron Livskunst
Genre: Black Metal/Rock/Avant Garde // Released: 2010
Recommended Track: Norron Livskunst
** This is sad really. There are some seriously good elements. The songs themselves are well-written and Lazare's rasps are brilliant, hell even the polka elements work at points but the damn clean vocals and the excessive electronica elements drown the songs in camp and cheese. Solefald are known for the humourous take on their own music at points but they also knew restraint in their excess. Here though it's like listening to the Gestapo perform YMCA. — HSThomas
If you recognize the name Lars "Lazare" Nedland, it's most likely due to his contribution to Borknagar where he plays keyboards and shares vocal duties. Borknagar wasn't his first band, though. Lars and his buddy, Cornelius Jakhelln, have been playing in Solefald since 1995. While every album is different, overall they like to mess with the black metal formula by adding rock, folk, prog, samples… basically whatever they feel like throwing into the pot, bouncing back and forth between ultra serious tracks and straight black metal weirdness that would give Arcturus a run for their money. Norron Livskunst is a totally comprehensive album that effortlessly encompasses Solefald's entire history by using their good ideas, ignoring the elements that have never really worked, and delivering a collection of their strongest material to date. It's a career-defining album that should thrill any current fan of the band and frustrate anybody that wants their metal totally serious.
42. Slugdge – Esoteric Malacology
Genre: Technical Death Metal // Released: 2018
Recommended Track: Crop Killer
** Progressive death, sludge, thrash and doom shouldn't flow this well. 8 songs at an hour long shouldn't go by so easily in one sitting. A testament to the songwriting and the talent to execute it! — KillerOfBeers
I'm not going to lie, I blew this album off for a long time because the whole slug theme sounded stupid. Don't get me wrong, I was definitely seeing the Sput-hype surrounding the album, but I figured it was the kind of ironic hype Sputnik users are known for. When I finally decided to check it out, I was blown away. I had assumed a band that crafted entire albums around slugs would be second-rate, at best, just hoping to get by on their weird theme. Instead, this was one of the best technical death metal albums of the year (and, obviously, the decade). On Esoteric Malacology, Slugdge manages to do everything right. They're technical without losing sight of the song, they're chaotic without veering into sheer chaos, they're melodic without sacrificing their dark atmospheres and heaviness, and they're aggressive without forgetting about dynamics. While most technical death metal bands can manage some of those elements, it's very rare when a band nails them all. I'm definitely looking forward to what these guys do next.
41. Anciients – Voices of the Void
Genre: Progressive Death Metal // Released: 2016
Recommended Track: Buried in Sand
** This certainly fondles my prog-metal and Opeth-praising ballsack. — MCDEst2001
There's no reason to pretend anymore, the classic Opeth that we grew up with is gone. It's time to find other bands that can do something similar — Anciients is one of those bands. Anciients takes the the best parts of My Arms, Your Hearse and  Still Life and mixes it with the gritty modern prog of Crack the Skye-era Mastodon. The end result is the kind of classy progressive death metal Opeth used to deliver with ease, but without the pointless repetition, padded song lengths, and extended sparse acoustic sessions. Instead, they have added the energetic, gritty, modern prog of Mastodon into their musical equation and come out better for it. Despite the extended song lengths, none of the songs feel like they're long just for the sake of being long (my main complaint with Opeth). The vocals are also very versatile, alternating between powerful death growls and clean singing. If you miss Opeth, try this release.
40. Haken – Vector
Genre: Progressive Metal // Released: 2018
Recommended Track: Puzzle Box
** Simply everything you want out of Haken. The vocal harmonies from The Mountain are back and in full force, fierce riffs, huge melodies, moments of virtuosity, though never falling in self-indulgence, everything blends together to create a modern progressive metal classic. When the only complaint you have is that it is only 45 minutes long, you know the music in it is just great. — Philbopeth
I wasn't a big fan of Haken before this album. Before Vector Haken were just another traditional progressive metal band that seemed to put showmanship above songwriting, and they also lacked any kind of edge. I'm not saying they were ever bad, just unremarkable. With Vector Haken have fixed just about every issue I had with them. The most noticeable change is the heaviness and modern feel found throughout the album. On Vector, Haken no longer sound like a dated prog band. This is due to the modern prog and djent influences that have been added to their formula. They've also got better at writing actual songs and memorable melodies while still showing off their chops. If Haken can continue down this path, I can see great things for them in the decade to come.
39. Fear Factory – Mechanize
Genre: Industrial Metal // Released: 2010
Recommended Track: Fear Campaign
** This should wipe the taste of Transgression out of everyone's mouth. — TheKevon
A lot of Fear Factory fans dislike the two albums without Dino, but I've always appreciated them — Archetype for its generic 'best of' Fear Factory sound, and Transgression for daring to try something different and mostly succeeding (even if it wasn't really a Fear Factory album). On the other hand, the first album where Dino returned to the band, Mechanize, reminded me (and anyone else that liked the previous two releases) why there is no Fear Factory without Dino. Mechanize was a collection of everything that made Fear Factory great in the beginning without any of the extraneous influences that came later. Mechanize was heavy rhythmic riffs locked in with double bass, violent shouts and powerful clean singing, industrialized effects, and strong songwriting. It was the sound of a band reinvigorated – a band ready to prove to fans that they were back and ready to push the Fear Factory name to levels it hadn't occupied in years. The following two releases never lived up to the potential found on Mechanize, but they were still solid Fear Factory releases.
38. Rush – Clockwork Angels
Genre: Progressive Metal/Progressive Rock // Released: 2012
Recommended Track: BU2B
** Putting an album out this fucking good almost 50 years into a rock band's career pretty much never happens, but Rush pull it out somehow. They should probably retire after this because it'd be close to impossible to top, and I mean that in the best way. — StrizzMatik
I was late to the Rush bandwagon. Despite tons of bands referring to them as forerunners and inspirations, the first song I ever heard from Rush was some lame-ass song about trees, and I never looked back again… until Clockwork Angels. Going into Clockwork Angels, I fully expected more stupid radio prog, but what I got was a near-flawless progressive rock/metal album. On Clockwork Angels, all the good rumors I had ever heard about this band, and had dismissed, turned out to be true. These three musicians know how to play, and they know how to write excellent songs. The way the bass lines just weave in and out of the classy guitar playing while the percussion presses the songs forward with energetic, creative, rhythms is awesome. Since its release in 2012, I've gone back and listened to previous Rush albums, but this one is still my favorite. It has a punchy, clean, production with a full warm sound, and the vocals aren't as high as previous releases.
37. Ulsect – Ulsect
Genre: Atmospheric/Technical Death Metal // Released: 2017
Recommended Track: Our Trivial Toil
** Yeah dude honestly imagine a more DM Dodecahedron. — Dedes
I've tried to get into Ulcerate, Gorguts, and similar bands that blend chaotic technical death metal with a dark atmospheric undercurrent, but it's just too much to deal with for more than a song or two. Ulsect is different. While definitely taking some inspiration from Ulcerate and Gorguts, they throttle the chaos just enough that I can make it through the entire album. That means I can finally enjoy the wall-of-sound riffs, atonal melodies, guttural death metal vocals, violent percussion, and dark atmospheres this genre has always offered, but that I've never been able to fully engage. The other thing that sets Ulsect apart from their peers is just how oppressive they're able to make these dark atmospheres without losing any of the aggression that dominates the album. Ulsect's debut album was definitely an overlooked gem. Hopefully they release a second album and start gaining the attention they deserve.
36. Die Krupps – V: Metal Machine Music
Genre: Industrial Metal // Released: 2015
Recommended Track: Kaos Reigns
Die Krupps were one of the forerunners of the electro/industrial sound way back in the late 70s/early 80s, but after a decade of perfecting that sound, they moved into Industrial Metal — even picking up Lee Altus of Exodus on guitar. With ten years of electro/industrial experience and a legitimate metal guitar player, Die Krupps immediately jumped to the head of the pack. Despite their excellent pedigree, they never managed to make an absolute mind-blower of an album — mostly due to productions that could never capture the power of their live performances. V-Metal Machine Music is the first album in the band's 30+ year history that finally manages to capture the heaviness of a Die Krupps live performance in a studio release. Finally, the riffs are huge and powerful, the beats are pounding, the synths are crisp, and the vocals are aggressive. It also doesn't hurt that Metal Machine Music features some of the band's best songs, delivering one excellent track after another.
35. Paradise Lost – The Plague Within
Genre: Metal/Doom // Released: 2015
Recommended Track: An Eternity Of Lies
** This is the most fresh that band has been in years. The growled vocals really add to the encompassing dread that the music conveys. This may just be Paradise Lost's most sinister record, toning down the gothic and fully embracing the doom. Seriously this is as good, if not even better, than Draconian Times. We got a new classic here people. — emester
Paradise Lost have been a lot of things. They were one of the forerunners of the doom/death genre, but they have also dabbled in the same musical playground frequented by Depeche Mode. In between, they've also done a few Metallica-goes-doom releases as well as a few Metallica-goes-Depeche Mode albums. Currently, though, Paradise Lost have been moving back towards their doom/death roots, and The Plague Within was one of their first releases to go 100% back to that sound. The thing that makes this release better than their subsequent doom releases is that The Plague Within still retains just enough of the keyboards and clean singing to keep things from starting to feel two-dimensional. Other than those few hold overs, though, The Plague Within is a moody, morose, slab of doom complete with melancholic guitar leads, guttural death growls, gothy keyboard backing, and lethargic tempos. Put it all together, and you have one of Paradise Lost's best albums.
34. BATS – The Sleep of Reason
Genre: Alt. Prog/Post Hardcore // Released: 2012
Recommended Track: Stem Cells
** A bigger, bolder, and more straightforward album that sees BATS mature into a refined band, all whilst retaining the fun nature of their debut. — Xenophanes
I used to wonder what Voivod's Angel Rat album would have sounded like if they had still went in an alternative rock direction, but had also kept the quirky progressive tendencies of Nothingface. Having heard The Sleep of Reason, I think I have a general idea of what 'might have been' had Voivod not played it safe. The Sleep of Reason is built on a foundation of alternative rock and/or Post Hardcore, but that foundation has been demolished by angular rhythms, atonal guitar riffs, and off-kilter vocals (with the strange lyrics to go right along with it all). This is an album that might take a few listens to really click, but it's definitely worth the effort. Their next album barely missed the list, but that one should be checked out, too.
33. Zella Day – Kicker
Genre: Indie Pop/Pop // Released: 2015
Recommended Track: High
** Lana who? — SowingSeason
It's no secret that I have a weak spot for female-fronted indie pop, as long as it doesn't get too far into the pop. That puts Arizona native Zella Day right in my crosshairs. Based on my limited experience with the overall genre, to me Kicker comes across like a cross between Meg Myers and Eisley (two of my favorites). Zella Day's music is poppy without sounding sterile or manufactured, delivering a sound that mostly feels organic despite the programmed nature of it. The melodies, too, are full and lush sounding without ever delving into that 'cheap' sound I encounter with more mainstream offerings. Of course, the star of the show is Zella Day. Throughout Kicker Zella Day mostly sticks to a chill vocal delivery that works great with the lush instrumentation… and of course every track is super catchy.
32. Antimatter – Black Market Enlightenment
Genre: Atmospheric Rock // Released: 2018
Recommended Track: Wish I Was Here
** makes the anathema album from this year look like absolute shite – this is how emotional, atmospheric rock is done. diverse, emotionally pulverising and unrelenting. so, so good. — DarkNoctus
Antimatter was formed by Mick Moss and Duncan Patterson (of Anathema) in order to deliver a darker, more melancholic version of what Duncan Patterson had been doing with Anathema (around Alternative 4 time period). The duo released three albums together before Duncan Patterson left to form another band, and honestly, that's when Antimatter really found its sound — and Black Market Enlightenment is the culmination of that sound. Black Market Enlightenment features the heavy(ish) guitars first found on Leaving Eden, the electronics that have been a staple of the music since the beginning (although they did disappear for an album or two), saxophones & flutes, and the morose desperate atmosphere most prominent on Planetary Confinement. This is all brought together by the deep, expressive, vocals of Mick Moss as he generally imparts only one kind of message: loneliness, despair, and hopelessness.
31. Borknagar – True North
Genre: Progressive Black Metal // Released: 2019
Recommended Track: Up North
** Yes. Sorry. This is definitely a step-up from (t)Urd and Winter Thrice, which I believe are the lowpoints of their career. — Pikazilla
I've never considered myself a huge Borknagar fan. I tried to like them when Garm was their vocalist, but the music never held my attention. When Simen "ICS Vortex" Hestnæs joined, the music had become much more enjoyable and diverse, but I couldn't get into his vocals. That's why I was definitely skeptical about True North when I read Simen would be taking on lead vocal duties again. It turns out I had nothing to worry about. The vocal melodies are catchy and so well written, and the same could be said about the music. Each song is full of dynamic shifts that hit the aggressive parts often enough to keep the old fans interested while maintaining an array of catchy, classy, prog-lite melodies at all other times. Borknagar's True North will be defined by stellar vocal melodies courtesy of Simen Hestnæs and Lars Nedland, as well as classy progressive metal that only borrows from black metal without being dominated by it.
30. Cannibal Corpse – A Skeletal Domain
Genre: Death Metal // Released: 2014
Recommended Track: The Murderer's Pact
** Cannibal Corpse offer a sickeningly delightful album in A Skeletal Domain, featuring some of Corpsegrinder's most brutal growls and quite a bit of distinctivity in regards to the musicianship. I'd say now is the time to say goodbye to getting fucked by a knife, and hello funeral cremations! — Jared Floryan
Cannibal Corpse have been working towards A Skeletal Domain ever since they added George Fisher on vocals back in 1995. His addition allowed them to move towards a more rhythmic and dynamic direction Chris Barnes' deep grunts just wouldn't have fit. Including Pat O'Brien (ex-Nevermore) on lead guitar in 1997 only solidified that direction and allowed them to also start including random bouts of technicality. A Skeletal Domain is definitely a death metal album, but it also pushes some boundaries. Cannibal Corpse have pushed the technicality of their songs without forgetting the brutality or speed fans have come to expect. They have also added a thrash element that periodically rears its head before being murdered by another blast beat and atonal guitar solo. Together all of these elements have created a Cannibal Corpse album that is darker and more chaotic than normal, but that is somehow probably their most accessible.
29. Leprous – Pitfalls
Genre: Progressive/Electronic // Released: 2019
Recommended Track: Below
** Not only do we get aaaaAAAAAAaaaaas but we also get hey-heys, eyaeyaaaaeyaeyaaaaeyaaaaas, oooooooooooohhhhs, OH-OH-OHOHOHs, and WOAH-O-WOAH-O-WOAHs too. I really don't know what y'all are complaining about. — judasgoat
Pitfalls might have been an easier album for me to accept than it was for long-time fans. I wasn't really that big of a fan of the band before Malina. I enjoyed the electronic elements the band introduced on Malina, and I appreciated the fact that Einar was starting to really let loose with his vocals. So, I really enjoyed the electronic and dance elements on Pitfalls, and I loved that Einar didn't seem to be holding anything back on his vocals. I also didn't have any issues with the 'Einar Solo Album' complaint that made its way around when Pitfalls was first released. It didn't bother me that Pitfalls was not a progressive metal album by any conventional definition of the genre, because it was still absolutely progressive. There was really no other way to describe the way Leprous took their particular brand of melancholic prog, injected it with pop, dance and electronic music, and still came out the other side with something new and refreshing. Pitfalls was a vocal-driven, synth-laden, exercise in everything prog can be when a band isn't scared to break from convention, and I was definitely hooked.
28. Anathema – We're Here Because We're Here
Genre: Atmospheric Rock/Prog // Released: 2010
Recommended Track: Summer Night Horizon
** The best comeback disc of all times? Anathema open up a new shining chapter of their twenty years career with yet another successful metamorphosis. — LunaticSoul
We're Here Because We're Here was the beginning of a trilogy of near-perfect Anathema releases, and was a huge musical leap from the sparse soundscapes of A Natural Disaster (released seven years earlier). The inclusion of Steven Wilson (Porcupine Tree) in the producer seat prompted Anathema to craft the most atmospheric, uplifting, and progressive album of their career. It's an album full of lush strings, emotive vocals, warm melodies, and huge crescendos. We're Here Because We're Here was a confident step forward for the band – a move that found them breaking free of the artificial limitations that they had begun to impose on themselves. Anathema were no longer hesitant to break from the Floyd-ish atmospheres in favor of something a bit more dissonant, and they were more willing to occasionally step up the energy levels for more than a brief moment. This confident move led to Anathema's best work up to that point. It turns out the best was still yet to come, though…
27. Amorphis – Queen of Time
Genre: Progressive Death Metal // Released: 2018
Recommended Track: Wrong Direction
** Where most bands struggle to walk that fine line between folk and metal, Amorphis glide upon it with grace and finesse, resulting in an album that not only does its predecessor justice, but builds upon its already solid foundation to become something that may possibly edge over it. — Xenorazr
Tuonela and Elegy are two of my favorite Amorphis albums, but after so many years it seemed like the band were never going to come back to that sound. Then they released Queen of Time. Queen of Time sounds like what Tuonela might have sounded like if Amorphis had kept the death metal vocals and totally upped the intensity. To me, Queen of Time feels like the most aggressive and progressive album of Amorphis' career. The album still maintains the progressive death metal formula of the previous few releases, but the actual 'progressive' part, as well as the melodies, feel like they owe more to the Tuonela-era than anything current. That means the melodies are insanely catchy, as are the choruses, and the prog has more of that old-school folky Amorphis feel than anything they've done lately. The album is also very diverse in its moods and tempos which gives each song its own space. After the past few years, Queen of Time has become my favorite Amorphis release.
26. Soilwork – The Living Infinite
Genre: Melodic Death Metal/Metalcore // Released: 2013
Recommended Track: Spectrum of Eternity
** Damn, this album was amazing. Those fuckers REALLY did sell out on purpose to make a bigger audience first, and then made a good album. Those dolts likely won't say it's any better than their previous ones, though — XfingTheSullen
Who thought Soilwork could pull off a double album? Even at their peak, I would never thought Soilwork could write enough good (and diverse) material to justify the extended length. Surprisingly, though,The Living Infinite finds Soilwork doing everything right. They managed to merge the sound of their earliest albums with their modern direction without appearing contrived or forced. They also managed to pull off the double album by being smart and not turning it into an exercise in redundancy. The Living Infinite basically bludgeons the listener for eight tracks before smartly diversifying its sound with a more expansive, progressive set of ideas that pulls the album through the final twelve tracks. On The Living Infinite, Soilwork have simultaneously stepped back to their past while maintaining their current sound, but they have also diversified their formula more than ever before – and they did so without a single filler track. Based on what they've done since, this may stand as their magnum opus.
25. Greywind – Afterthoughts
Genre: Alternative Rock // Released: 2017
Recommended Track: Circle
** A fantastic effort for a debut album, and my god does Steph have an awesome vocal range. — Groundking
** It's like Paramore got heavier and edgier, but clipped their own wings with homogeneous mid-tempo songwriting. Excited to hear what this group does in the future; an above average debut either way. — SowingSeason
Greywind are an alternative rock band out of Ireland, and their debut album definitely took me by surprise when I first heard it back in 2017. Afterthoughts is just so much more confident and well executed than what you might expect from a new band. Musically and vocally, Afterthoughts reminds me of a heavier version of Flyleaf's debut but without any of the screaming, and with better songwriting and stronger melodies. The difference is that Steph's range is much wider than anything I've heard from Lacey, but the overall vocal tone and delivery is definitely similar. Having said that, this album is a little saturated with power ballads which can definitely be an issue during initial listens. Having listened to this regularly for nearly three years, I can say the abundance of mid-tempo songs eventually becomes a non-issue as they're all so well done and memorable. Greywind is definitely one of the bands I most looking forward to releasing another album.
24. Arch / Matheos – Sympathetic Resonance
Genre: Progressive Metal // Released: 2011
Recommended Track: Stained Glass Sky
** Brilliantly complex melodies weaved into Matheos' alternately crushing and beautiful guitar-driven music are the focus. Arch's imaginative yet introspective lyrics also paint a vivid reality that enhances the experience created by the sonic landscape. Sympathetic Resonance is a genre-defining album which will surely be pointed to as a landmark for years to come. — AsoTamaki
Fates Warning's 1986 release, Awaken The Guardian, is a classic of the progressive metal genre and that is due in no small part to Jim Matheos and John Arch. So, when news first broke that they were collaborating again and that their backing band consisted entirely of current and ex-Fates Warning members, I was definitely excited. I assumed it would probably sound like a hybird of modern Fates Warning with homages to Guardian and maybe even The Spectre Within. It turned out though, that Sympathetic Resonance didn't sound like an unofficial Fates Warning release, Awaken the Guardian Part II, or even a hybrid of those two things. Instead, it was a dark, guitar-driven modern collection of powerful progressive metal, featuring an excellent rhythm section, and the triumphant return of John Arch's unique vocal acrobatics. It was an album that even dabbled in the chaotic sound of modern prog while still retaining the melody and class Jim Matheos' work is known for.
23. The Birthday Massacre – Superstition
Genre: Industrial Rock/Electro Pop // Released: 2014
Recommended Track: Destroyer
** [Superstition is] definitely more "retro" sounding than their recent releases. The only noticeable downside is that it is missing any real heavy hitting tracks, which are generally my favorites. This album still drips with atmosphere, though. I think it'll be a grower. — Alien Six
I first got into The Birthday Massacre when they released their second album, Violet. The contrast of dark industrial rock combined with an almost 80s pop sound was what initially won me over. From there, though, the band moved in a more pop-oriented direction on their next two albums. They were both excellent releases, but part of me always missed the electronics. That's where Superstition comes in. Superstition takes the poppier direction of Pins and Needles, but reinstates the industrial darkness of Violet for a 'best of both worlds' musical experience. That means the industrial electronics have finally returned, but they're used in much poppier way than before, but that doesn't seem to hurt songs like the title track or "Oceana". There's even a throw back to "Lover's End" and "Blue" in the form of "Destroyer" which even brings back some of the harsh vocals.
22. C.B. Murdoc – Here Be Dragons
Genre: Technical Death Metal // Released: 2016
Recommended Track: The Green
** Tech death. This was fun. Lots of modern Meshuggah-isms but better than I actually like modern Meshuggah. — zaruyache
I'm not a huge fan of most modern technical death metal. A lot of it is basically uncontrolled chaos and noise that is (admittedly) excellent in the moment, but doesn't leave a lasting impression. Here Be Dragons is different. First, the death metal that they seem to draw from is more Slaughter of the Soul era At the Gates than Morbid Angel or whatever bands a lot of these other tech death artists find influence from. This At the Gates influence immediately affects the more melodic (yet ferocious) riffing style as well as the grittier, higher, vocal style. Another one of their obvious influences is Atheist; a band very capable of busting out technical, yet wholly memorable, riffs and melodies. This is all combined with the occasional rhythmic acrobatics of bands such as Meshuggah. Basically, this is like At the Gates combined with the technical chaos of Atheist combined with the quirky rhythmic experimentation and heaviness of Meshuggah without all the repetition. Yeah, it's that good.
21. Ulver – The Assassination of Julius Caesar
Genre: Electronic/Post Punk/Pop // Released: 2017
Recommended Track: Nemoralia
I felt like I was listening to a post-punk playlist at a gay bar. (Rating: 4.0) — plane

I felt like I was listening to a post-punk playlist at a gay bar. (Rating: 2.7) — Xenophanes
Look Above… same exact description and two vastly different ratings. Ulver have always released polarizing albums. From their black metal beginnings to the industrial of The Marriage of Heaven and Hell to the "whatever you want to call what they're doing these days" of their latest release, Ulver have always managed to frustrate a certain subset of their fans. Their change has probably been easier on me than a lot of long time fans because The Marriage of Heaven and Hell was my first Ulver album, and "Nowhere, Catastrophe" from their subsequent release is still my favorite song across the entire discography. What I'm saying is, my favorite Ulver tracks have always been the ones with vocals. This whole album has vocals and it kind of mixes their Blood Inside sound with an almost 80s style synth pop sound. I'm not opposed to a good melody or memorable chorus, and when a band like Ulver can mix those two things into the lush soundscapes they're known for, I'll take it every time.
20. Insomnium – Winter's Gate
Genre: Melodic Death Metal // Released: 2016
Recommended Track: Winter's Gate
** The production is great, there is lots of impressive guitarwork, and there are some wonderful melodic moments (the 'chorus' in part 2). It blurs together somewhat, though, as certain sections are less memorable than others, and I wish there was more experimentation withinthe massive song. This is pretty satisfying on the whole, though. — EasterInTheBatcave
It seems there are two camps when it comes to Insomnium. There are the fans that think their best times started with the debut and stopped with Above the Weeping World. They appreciate the dark, emotive, side of the band. The other group is more into the albums that started with Across the Dark. They appreciate the more aggressive approach Insomnium started using on that release. Of course, the people that are mostly into this album fall into the latter fanbase, but that doesn't mean there isn't something here for both sides. It's not a stretch to say Winter's Gate is the pinnacle of Insomnium's sound. I'm not trying to convince anyone it's their best album, only that it's the best blend of all their elements. It's the best of their melodic death metal sound mixed with progressive tendencies, acoustic guitars, melancholic atmospheres, and even a few black metal-ish moments. The clean singing, too, finally works for the band in a way it never has in the past. Not a single wasted moment in the entire 40 minutes.
19. Fair To Midland – Arrows & Anchors
Genre: Alt Prog // Released: 2011
Recommended Track: Short-Haired Tornado
** This record is generally heavier, but strangely, it's also more accessible; just about every track would be right at home on the radio. This is partly due to Darroh Sudderth's reserved performance; he just doesn't get as extreme as he did on Fables… The song writing is a bit more straightforward too but they still manage to keep you guessing with their quirkiness… This is an awesome record in the end. — Sean Rizzo
Fair to Midland's previous album, Fables From A Mayfly, was one of my favorites. Their blend of quirky, almost folky, alternative rock mixed with Darroh Sudderth's unique vocals melodies was an instant hook for me. Arrows & Anchors lost a lot of that quirky feel, and it took me a long time to really appreciate it. Instead of folky alt. prog, the band moved in a more aggressive direction with heavier guitar riffs, more aggressive vocal parts, and less emphasis on the vocals and melodies. For fans of the previous release, that was a big shock. Over the course of the last eight years, though, Arrows & Anchors, has continued to grow on me and has slowly become a favorite… not up there with Fables From A Mayfly, but damn near.
18. Caligula's Horse – In Contact
Genre: Progressive Metal // Released: 2017
Recommended Track: Songs for No One
** There are many moods explored here, from the Leprous-like Graves with the frantic saxophone, to the mellow ballad with 'Capulet', admittedly one of my favorite tracks off this. I've learnt to appreciate Jim Grey's delicate voice from his other band, Arcane, and this time I feel like he outshines himself, in an album where every player strives to outshine the other. — Mythodea
In Contact was my first exposure to Caligula's Horse and their rhythmic, yet melodic, brand of progressive metal. It took me to their fourth release to finally bother with them because, honestly, I felt like the band name was kind of stupid, and I assumed the music was just as bad. Obviously, I had been missing out. In Contact reminds me of modern prog bands such as Tesseract mixed with the traditional progressive metal of artists such as Porcupine Tree and Riverside, and they manage to take the absolute best from both versions of the genre. From the twitchy "Dream the Dead" and "Will's Song" to the dreamy "Love Conquers All" there isn't a single bit of filler on Caligula's Horse's In Contact. In Contact is another one of those albums that has continued to grow on me since the day I first heard it two years ago.
17. The Dillinger Escape Plan – One of Us is the Killer
Genre: Metalcore/Hardcore/Mathcore // Released: 2013
Recommended Track: When I Lost My Bet
** These guys are always intriguing to listen to. Here's to another mind-bending, if slightly more streamlined ride. The hooks are huge, the structures – aptly frenzied and chaotic. Plus, I bet all songs are about Greg's failed relationships in one way or another. — greg84
I like The Dillinger Escape Plan's previous releases (especially the one with Mike Patton on vocals), but I've never been able to get through any of their albums in one sitting. The sheer amount of chaotic dissonance has always relegated these guys' music to a 'short bursts' kind of listening experience. At least that was the case before One of Us is the Killer. Don't get me wrong, they're definitely still chaotic and they're definitely still dissonant, but where earlier albums seemed to go in 100 different directions without any real reason beyond 'because', this one feels like each song has some semblance of direction. Also, there are just enough melody and quieter sections to catch a quick breather before the next auditory pummeling takes place. For long time fans, everything I described above might be why they feel this album is a weak link in their discography, but for me it was just what I needed.
16. Behemoth – I Loved You at Your Darkest
Genre: Blackened Death Metal // Released: 2018
Recommended Track: Havohej Pantocrator
** I Loved You at Your Darkest is a natural follow up and progression from The Satanist and Behemoth have become more approachable than ever without sacrificing anything from their sound or image…. It was never going to be possible to follow up the, worthy, hype of The Satanist but Behemoth have still done very well taking their music to the next natural place while keeping all of their values in tact. — cjbizzlebizzle
Before Evangelion I wasn't really a big fan of Behemoth. They always had some cool music, but there was nothing to keep me coming back. Evangelion finally changed that as it started to diversify the band's sound, and The Satanist was even better as it added even more dynamics and memorable moments. It's I Loved You at Your Darkest that finally grabbed my total attention, though. This is the album that not only added acoustic guitars, varied tempos, clean singing, as well as a ton of melody, but it also used those elements well. Unlike previous releases, each song is easily identifiable and each has its own hook that makes it easy to make it through the entire release. I really hope they keep this up on the next release, too.
15. Meg Myers – Take Me to the Disco
Genre: Indie Pop/Pop // Released: 2018
Recommended Track: Funeral
** As indicative by its "throwback" album cover, Myers is trying to capture a very niche early 00's sound, and she does it largely without fault. She has a dynamic range, straddling the line between delicate melodies and aggressive bangers. I love this album. — InFiction
It's no secret that people seemed to dislike this album when compared to her debut. I don't get where all the hate is coming from. Maybe it's because this album isn't nearly as energetic or overtly pop as her previous release? Personally, I like the fact this album is more of a quiet, moody, release that kind of trades a bit of sass for introspection. If her debut felt like an angry, confident, break-up, then this feels like the morning after when doubt has started to creep in. Take Me to the Disco is a chill, pop album full of lush melodies, powerful hooks, and rhythmic beats. What it's not is the overt girl-power pop of the previous release (which is also really good, by the way). Take Me to the Disco proves that Meg Myers is human too, and doesn't always have to put on a brave face.
14. Dark Tranquillity – Construct
Genre: Melodic Death Metal // Released: 2013
Recommended Track: What Only You Know
** A fine achievement. An eclectic blend of styles that comes together in a creative and atmospheric tornado that places the listener in the in the center of the storm, at peace within the chaos. — BladeRunner
I know I'm in the minority, but Projector is my favorite Dark Tranquillity release. I love the keyboards, the morose atmospheres, the clean singing, the melodies… the whole thing is basically Depeche Mode if they made a melodic death metal album. Having said that, it shouldn't come as a surprise that Construct is my second favorite Dark Tranquillity release. Construct is the spiritual successor to Projector in every way. It has all the sullen atmospheres, the Depeche Mode-influenced electronics and clean singing, and the melodic death metal that still manages to sound like nobody else. Probably the only thing keeping this from being my favorite is nostalgia.
13. Medeia – Abandon All
Genre: Atmospheric/Semi-Technical Death Metal // Released: 2011
Recommended Track: Suffocation Diuturnal
Medeia occupy a weird niche where that makes them hard to categorize. They definitely have a strong technical death metal influence running through their music, but they're not nearly as chaotic or 'technical' as most of those bands. They also create subtle atmospheres through their infrequent use of keyboards and female vocals, but not to the point where you could really call them 'atmospheric metal'. What I do know is I love the little niche they seem to occupy all alone. It's heavy enough to fill that requirement, dynamic and prog enough to keep me coming back, and it builds just enough of a dark atmosphere to even fill my doom requirement (despite never delving into those lethargic tempos). So, they're not breaking down any real barriers, but they definitely fill a niche that no one else seems to… and if I'm wrong, and there's more bands like this, point me in that direction.
12. Atoma – Skylight
Genre: Post Metal/Shoegaze/Electronic // Released: 2012
Recommended Track: Highway
** I have gone back to this album many more times than I expected to. This is truly something different. They very much accomplish the journey through time and space they set out to deliver. — SideShowBrian
There's not a single song on this album that is representative of the entire release, that's how diverse and original Skylight is. Over the course of its runtime, Skylight takes the listener on a trip that begins with a keyboard-heavy trek through post-metal soundscapes and doom-laden melodies before slowly evolving into a chill, catchy shoegaze style by the time it's over. In between, Skylight impresses with its deliberate transition which finds heavy riffs and gritty vocals slowly replaced with mellow proggy melodies, increasingly ambient keyboards, and a slow build-up of atmospheric passages. So, while Atoma aren't reinventing any genre, they deserve a lot of credit for creating a very solid, compelling work within the realm of atmospheric metal.
11. Cradle Of Filth – Cryptoriana: The Seductiveness of Decay
Genre: Melodic Black Metal/Goth // Released: 2017
Recommended Track: Wester Vespertine
** After making fun of this band for years without every actually listening to them I have to say I had fun. Kinda silly and dramatic but a lot more fun than it has any right to be. Reminds me of Sigh I suppose. — Xenophanes
Nobody expected Cradle of Filth to recover from their 15-year slump with such skill when they released Hammer of the Witches, but they did. Despite that, there were still a lot of questions about the band's ability to adeptly follow it up. It turns out any concerns were unwarranted. Cryptoriana – The Seductiveness of Decay is easily Cradle of Filth's most visceral, nuanced, and consistent album in their 23-year career. The riffs are some of their best, the melodies are well-developed, and Dani Filth's vocals sound better than they ever have. Cryptoriana – The Seductiveness of Decay does everything its predecessor did right, but better, and with more style, flair, and conviction. If there's one thing you need to know going in, it's that Cryptoriana isn't as 'instant' as its predecessor. It will require a few more listens to click, but once it does it quickly turns into the better, more rewarding, listen.
10. Hypno5e – Shores of the Abstract Line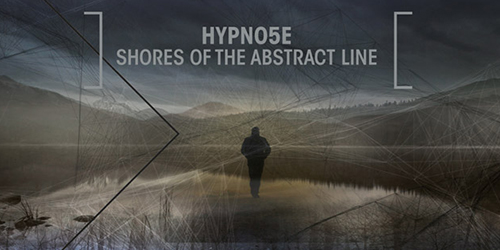 Genre: Progressive Metal/Post Metal/Djent // Released: 2016
Recommended Track: East Shore – In Our Deaf Lands
** Overall a very good progressive album that sounds like the lovechild of Gojira and The Ocean. Some of the shit did miss the mark for me, though having the interludes and samples not in English actually created a good effect. — BRAman22
Like its predecessors, Shores of the Abstract Line is a sprawling behemoth of an album that requires attention and multiple listens to truly appreciate. Unlike its predecessors, though, the work is entirely enjoyable and never feels tedious. Hypno5e have finally managed to craft their unique blend of prog, post metal, and djent in a way that flows, and is memorable. The mellow sections that often derailed songs on the previous releases have taken a more focused direction thanks to less spoken word parts combined with stronger melodies from both the instruments and the vocals. The heavier sections, too, have improved immensely thanks to a wider variety of influences and tempos. Shores of the Abstract Line finally delivers on the potential that previous Hypno5e albums only hinted at. The mellow sections are poignant and compelling while the heavier sections pummel the listener with more nuances than ever before.
9. Eisley – I'm Only Dreaming
Genre: Indie Pop // Released: 2017
Recommended Track: Always Wrong
** Sherri duPree Bemis might be one of my favorite songwriters and vocalists of all time. This album is fantastic. — angrytortilla
Last decade it was Eisley's debut album, Room Noises, that was near-perfect indie pop. This decade it's Eisley again. This time it I'm Only Dreaming that stands as near-flawless indie pop. If you've never heard Eisley, just know that Eisley do one thing well, but they do it ridiculously well. That one thing is lush, chill, indie pop that features some of the most infectious melodies and gorgeous harmonized vocals I've ever heard. Any attempt by Eisley to do anything different has inevitably led to an inferior product. This was nowhere more apparent than on their previous release, Currents. Fortunately, the band realized this too because they have gone back to the chill, melody-drenched, sound of their first two releases and it's a welcome return. One of my favorite indie pop albums ever, not just this particular decade.
8. Atheist – Jupiter
Genre: Technical Death Metal // Released: 2010
Recommended Track: Fictitious Glide
** Handily reestablishes Atheist at the top of the tech metal food chain. The only sign of aging evident in this album is Kelly Shaefer's breathier, less piercing growl, and even that works out well. Excellent riffs throughout, tech death soloing that isn't nonsense, that characteristic drumming and Atheist's trademark songwriting style…  — tom6
This one took a lot of time to finally click, but it eventually became one of my all-time favorite technical death metal albums. The reason is this is chaotic technical death metal that somehow manages to hide catchy guitar melodies, riffs, and choruses within all of the chaos. The trick was actually giving it enough listens to totally click. In the beginning the most apparent thing was the impeccable percussion of Steve Flynn, as his relentless playing seemed to fill every moment of every song (in the best possible way).  Eventually, the twisting structures of each song started to become more familiar, and that's when I was finally able to catch all the hidden melodies and hooks. Well worth the effort.
7. Kenn Nardi – Dancing With the Past
Genre: Progressive Metal // Released: 2014
Recommended Track: Ordinary
** this has truly turned out to be the album i was hoping for. i dont generally go for crazy long releases, but given the circumstances, this seems so fitting. a journey and a half to say the least — Pestiferous
Dancing With the Past finds Kenn Nardi taking the Anacrusis foundation – that solid bass tone, creative double-bass filled percussion and a technical progressive edge – and pushing it through a multitude of different styles. These styles run the gamut from Disintegration-inspired moodiness to aggressive technical thrash that wouldn't sound out of place on Reason or Manic Impressions. In between these extremes are a collection of songs that, despite two decades in the making, sound remarkably cohesive thanks to that solid Anacrusis foundation and the diverse vocals of Kenn Nardi. Of course, fans shouldn't expect Kenn Nardi's first solo album to blindly follow the Anacrusis blueprint, because this is much more than just an Anacrusis release under a different name. In fact, Dancing With the Past would have probably never worked if it had been labeled as an Anacrusis release. It has been a long time coming, but Kenn Nardi has managed to release a double album without any real filler that is ambitious in scope and shouldn't fail to satisfy old and new fans alike.
6. Midas Fall – Wilderness
Genre: Post Rock/Electronic/Indie Pop // Released: 2013
Recommended Track: The Unravelling King
** sounds a littlebit like aerogramme but with female vocals – like the melancholic atmosphere — badpit
I'm in love with this album. There's honestly not another release I can think of that elicits the kind of moods that Wilderness  does. A large part of that is due to the haunting, melancholic, vocals of Elizabeth Heaton. Her ethereal vocals simply embed in your soul. The music, too, is excellent. Wilderness mixes post rock, indie pop, ethereal goth, and electronics to create one excellently atmospheric backdrop that is drenched in melody and a pensive sadness. On the other hand, despite the morose atmospheres, almost every song feels just a bit uplifting at the same time. Almost like a dark cloud/silver lining kind of effect that is pulled off wonderfully. When I'm in the mood for these kind of feelings and this kind of almost abstract musical delivery, Wilderness could easily be my number one album of the decade. The only thing holding it back is that this is definitely mood music. You can't just throw Wilderness on without being in the mood for what it delivers.
5. The Jezabels – Prisoner
Genre: Indie Pop/Post Punk // Released: 2011
Recommended Track: Trycolour
** The eye-opening organ & synths of the opener, the catchy melodcism of lead single 'Endless Summer' & the cinematic 'Long Highway' propel this captivating album to great heights. With all 4 members working double-time to compose near flawless music, 'Prisoner' is the rarity of a debut LP adding to an already superlative discography. — DaveyBoy
It's hard to describe this album without gushing. To me, it has elements of early Killing Joke (Night Time-era) and The Cure (Kiss Me-era) wrapped in an alternative container, with just enough indie pop to make every song stick in your head. This makes the music, despite its deceptively simple melodic overcurrents, more complicated than it originally seems. Each song ebbs-and-flows through different movements, while the drums rarely just play a simple beat, and electronics and waves of keyboards wash over the entire affair. Their vocalist, Hayley Mary, perfectly complicates the busy musical accompaniment with her soaring, yet soothing, vocals delivering a convincing performance on every track. This is another album that could just as easily move up a few spots on my decade list depending on what mood I'm in.
4. Amia Venera Landscape – The Long Procession
Genre: Post Hardcore/Metalcore/Post Metal/Prog/Ambient // Released: 2010
Recommended Track: Empire
** This is both beautiful and earth-shattering, containing some of the most intense and spastic section I've heard In an album. The vocals are like an ocean wave, coming in both calm and drawn out tides while also coming in like a fully-fledged tsunami. Really, only one word can describe this, and that is-monolithic. — Zach
Imagine, if you will, the chaotic post-hardcore riffs of Define the Great Line-era Underoath combined with the expansive peaks and valleys of a latter-day Isis track, add a bit of math metal to the mix, and finally push up the levels of intensity as well as the ambient atmospheres and you'll have a basic idea of what to expect. The problem is that until you actually receive the frenzied bludgeoning this album delivers, you're still probably not even close to knowing what is actually on The Long Procession. The riffs are crushing and chaotic, the drummer is a beast on the kit, and the growled/screamed vocals are pummling. Even when they move into a more melodic moment or switch to clean singing, the sheer intensity doesn't let up at all. In between all of this dissonance is moments of electronic ambience that serves as excellent transitional pieces between each chaotic episode. No matter what you think you're going to hear on The Long Procession you're still in for a surprise.
3. The Birthday Massacre – Pins & Needles
Genre: Industrial Rock/Electro Pop // Released: 2010
Recommended Track: Pins and Needles
** A lot more rock in this album compared to their prior work yet still as dreamy as ever! Finally getting comfortable enough to dim down their synth by a few notches and make an attempt at crafting some brooding industrial rock. Still struggling to tell if this is considered a near classic but definitely worthy of being in the 4-rating spectrum. — Britch2tiger
Pins & Needles wasn't always a lock for my top five of the decade. When this was released almost ten years ago, I was a little disappointed that the band had dropped the industrial electronics and creepy darkwave atmospheres for poppy keyboards and giant hooks. Then something unexpected happened. Slowly at first, and then quicker as the years went by, Pins & Needles started moving up the ranks; not just within their own discography, but also within my personal favorites in general. First, there's little doubt that Pins & Needles contains The Birthday Massacre's best production ever. The beats are the punchiest they've ever been, the guitars are fuller, the keyboards are crisp, and there's more done with Chibi's vocals. Second, though, the songs might lack what originally attracted me to the band, but the much improved songwriting and influx of poppier hooks has turned Pins & Needles into an album I can never get out of my head, and the one I'm most prone to returning to.
2. Fates Warning – Theories of Flight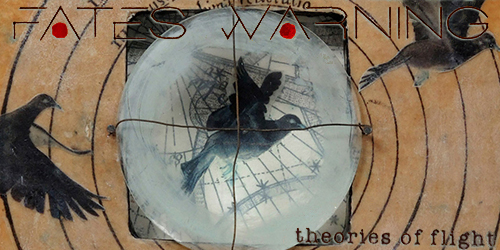 Genre: Progressive Metal // Released: 2016
Recommended Track: From The Rooftops
** Theories of Flight picks up from where its predecessor concluded, and marks a further refinement/improvement in terms of song writing and Alder's vocal delivery. For the former, Fates Warning still have it in them… when it comes to making prog metal elegies like "The Light and Shade of Things", in which every possible human sentiment can be readily felt. — Voivod
When I first reviewed Theories of Flight, I hesitated to call it a classic progressive metal album. I felt it was too soon to make that decision, and that only time would tell. Four years later, and time has definitely told. Theories of Flight is a much-needed classic release in the progressive metal genre. When a band somehow manages to take the most solid and memorable moments of their breakthrough release (Parallels) and seamlessly mesh them with a sound they've been circling around for years, and do so flawlessly, then it is at least worth proclaiming that they've released a milestone within their own career. But is it worth stopping the discussion there? Four years ago, it was worth holding back on such lofty proclamations. Now? Now I can safely call Theories of Flight the classic release I always assumed it would become.
1. Anathema – Weather Systems
Genre: Atmospheric Rock/Progressive // Released: 2010
Recommended Track: Untouchable Part 1
** Weather Systems sees Anathema pick up where WHBWH left off, adding some extra drama with lofty orchestrations and more of a driving force behind the songs. It's more powerful and also proves more versatile, even containing a call-back to good old moody turn of the millennium Anathema in the form of The Beginning And the End. — Rik VII
Weather Systems wasn't always my favorite Anathema release, and I definitely wouldn't have seen it as my number one of the decade. When I first heard Weather Systems there was a lot to buy into. At that point (and to this day) it was easily their best and most unique album. It wasn't until Weather Systems that it truly felt like they had found their own sound that didn't borrow liberally from bands like Radiohead and Pink Floyd. The melodies were excellent, the songs were beautiful, and the addition of Lee Douglas as a full time vocalist was the final missing piece. Instead of just enjoying it, though, I let the cynical reviewer in me start to nit-pick. I wanted to call it formulaic just because it took the previous album's formula and pushed it to a higher level. I wanted to call it 'soulless' because it seemed to epic to actually be legit. And the second half of the album that I criticized as 'boring' in my original review is actually the stuff most similar to We're Here Because We're Here — while at the same time I complained about how Weather Systems lacked the depth of that previous release while delivering a whole second half that was perfect for it. I was stupid.