Sputnikmusic Staff's Q1 Playlist 2021



Welcome to the first installment of our 2021 quarterly playlist/mixtape! Feel free to jam the playlist below while reading what our writers had to say about each selection. Tell us what your favorites are in the comments, as well as any new artists you may have discovered here – or, alternatively, tell us what we missed! Thanks for reading/listening.
Revisit our complete 100+ song 2020 staff playlist here!
.
---
Tracklist:
Arab Strap – Sleeper
In over a decade backing and forthing across the Scottish border, I never once had the notoriously grimy pleasure of taking the overnight 'sleeper' train, but Arab Strap's stunning account matches up to every testimony I've heard. The restlessness, cheapness and discomfort are all there, but there's an edge to it, an eeriness drawn out almost to the point of magical realism by some of the most riveting storytelling you'll hear from anyone this year. Goodness there's more where that came from on their knockout of a comeback record. — Johnnyofthewell
Big Red Machine – A Crime
The return of indie darling duo Justin Vernon and Aaron Dessner's Big Red Machine is something to celebrate, with "A Crime" marking their first release since the debut barring an excellent one-off single with Michael Stipe. But let's talk about the song they've come back with, a faithful cover of Sharon Van Etten's "A Crime" from 2010's epic. It's the first in an insanely exciting list of covers lined up for the album's tenth anniversary – Fiona Apple covering "Love More" may well be music's final boss, folks – but also an apropos choice given that one of Vernon and Dessner's very first collaborations was a wonderful cover (https://youtu.be/mLDwQtqrRPY) of that same song. A decade later, epic remains Van Etten's first and possibly finest classic, beguiling and heartbreakingly straightforward in equal measure; if Big Red Machine's "A Crime" doesn't depart much from the original, it's because they know you can't improve on perfection. — Rowan
Black Sheep Wall – Mr. Gone

Songs for the Enamel Queen is an incredible return to form for the band and presents so many noteworthy moments. Instrumentally speaking, "Mr. Gone" could be considered the most reserved piece on the album, sitting snuggly in a box of chugging root notes, gauzy guitar effects and ambient noises, but with this reservation lies the song's true focal point: vocals. "Mr. Gone" contains every vocalist who has ever been involved in the band, setting up a framework with significant weight and history – all the drama getting brushed to one side so they can make this song a reality. The results are immense: it's a poignant and emotive journey created by Jeff, Trae and Brandon, which sees the party synergising their powers and abilities into what can only be described as "Morphin' Time", creating a Power Rangers styled Megazord that collectively crushes their closet skeletons and demons with impunity. — DrGonzo
Buke & Gass and So Percussion – Diazepam
The first collaboration between these two units, now turned into a big functional family, opens the album with one of those songs that hold the back of your head gently while they lay you into a bed of feathers. In fact, "Diazepam" is so good that it's actually listed twice, one being the edited version for those with the attention span of a baby fish. The subtle picked strings and soft taps on the different surfaces that So Percussion use to infuse life into the beating heart of Buke and Gass accompany Arone Dyer's mollifying singing. It's her most beautiful melody, and she sings it like she's fully aware of it. — Dewinged
Cevin Key – Anger Is an Acid (ft. IAMX)
The duality of beauty and ugliness is a common trope used throughout Resonance. On the surface, the record is coated in a rich and benign aesthetic, filled with soft and expressive electronics that set the tone; underneath its beauty lies the scuttling, nightmarish industrial mechanics Cevin is so well known for. Couple that with IAMX's gorgeous, soaring laments and you have one hell of a single on your hands here. — DrGonzo
Chevelle – So Long, Mother Earth
One of the highlights from Chevelle's latest record, 'So Long, Mother Earth' sets the tone and mood for the entire ride. This powerful tune displays some dynamic riffing and smooth switching between heavy and more melodic bits. You could say it summarizes the band's sound in 5 intense minutes. I hope Elon Musk decides to add this song (and the entire NIRATIAS) to the Mars flight playlist. — insomniac15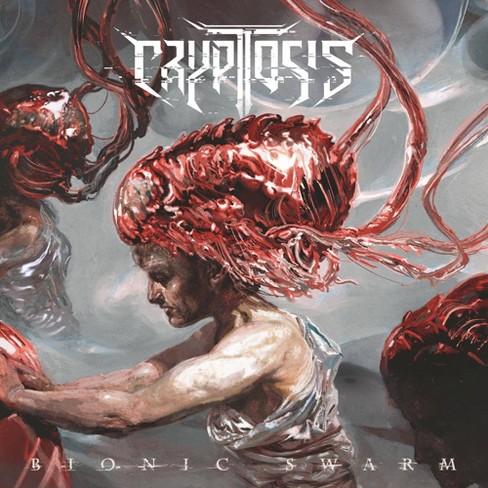 Cryptosis – Decypher
Spawned from a profound creative mutation, 'Decypher' is the ultimate expression of a band embarking on a new cycle. Its stylistic audacity synthesizes the personality of a debut album that will surely be remembered as one of the best releases the genre has produced at the dawn of the new decade. — TheNotrap
Deca, Homeboy Sandman – All Because Of You (Infatuated Duke)
As much as I'd love to wax lyrical about Deca being one of the world's most under-appreciated self-produced wordsmiths, Homeboy Sandman's performance on this track outshines the vintage Deca beat that he's hijacked. The listening experience is typical of any track affiliated with the Homeboy, and it goes a lil something like this: a) chuckle at the clever/stoopid rhyme b) realise there's a message in there somewhere c) decode the message and discover a poignant sadness…underscored by positivity? That's depth, kids.— MiloRuggles
Dreamwell – Sisyphean Happiness
While I usually point to Camus' The Stranger as iconic reading, I wanted to include this album closer to highlight drummer Anthony Montalbano, whose frenetic rolls and bellicose toms propel the song in its first half. While the song threatens to burst at the seams or collapse under the weight of Keziah Staska's delivery of absurdist philosophy, its cathartic denouement makes for a satisfying listen. — Jom
Dvne – Omega Severer

I don't listen to metal. Dvne are changing that, however, thanks not only to one of the best albums I've heard in 10+ years, but also because of insanely impressive tracks like 'Omega Severer'. This guitar/riff-driven behemoth of a song illustrates Dvne's ability to diversify their sound (includes harsh/clean vocals, male/female) and erupts into an absolute epic just after the 3-minute mark. Dvne is the freshest sounding metal band I've heard in a long, long time – and 'Omega Severer' showcases just about everything I love about them in less than ten minutes. –Sowing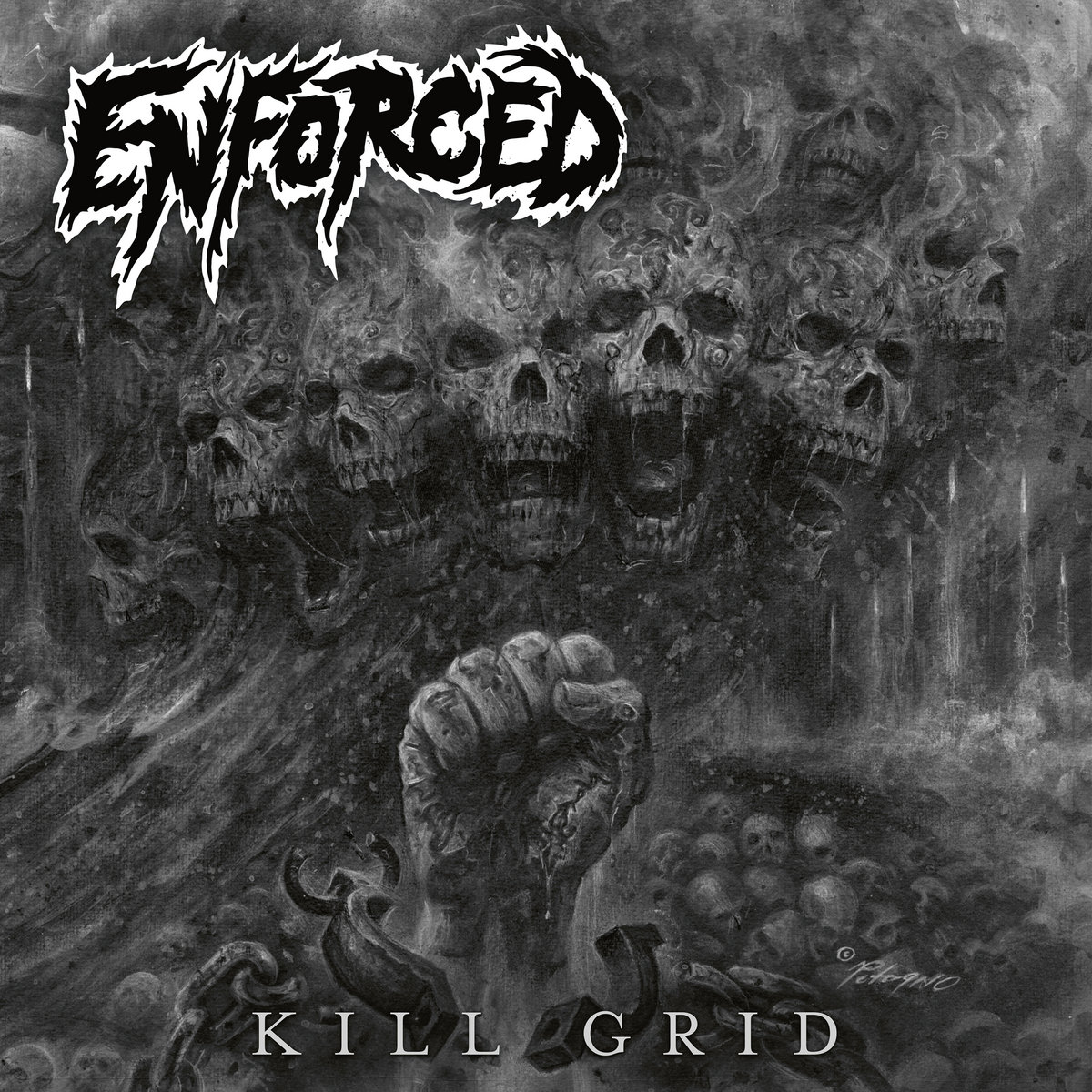 Enforced – Malignance
'Malignance' epitomizes everything I love about thrash metal. Its overwhelming power not only mirrors the untamed spirit of an era but also manages to take us back to the glorious moshing heydays. And while it doesn't reinvent the wheel, its straightforward nature and nostalgic value make it one of the best metal songs of the first quarter of 2021. — TheNotrap
Evergrey – Leaden Saints
In a time when heavy metal's ecosystem focuses on the extreme and dissonant hybrid surroundings, bands such as Evergrey still hold the flag of melodic catchiness. Although not selected as a single, 'Leaden Saints' stands as the most interesting song on the new album, both for its restrained power and epic character. — TheNotrap
Forgivers – Some Future

Featuring members of The Ratchets, The Gaslight Anthem, and Let Me Run, this New Jersey quartet's debut single delightfully belies expectations by sounding decidedly British. Imagine Joy Division or The Stone Roses in 2021, with a sludgy main motif, effect-laden lead guitars, and Jed Winokur's rasp all contributing to an auspicious arrival. The solos and call-and-answer bridge still keep the band rooted Stateside — Social Distortion readily come to mind — but it's hard to argue with Winokur's suggestion in filling a void with rock and roll. — Jom
Genesis Owusu – Don't Need You

If hip-hop is a treadmill that has been speeding up exponentially for over forty years, Genesis Owusu is an individual that base jumped outta fucking nowhere and landed on the thing C-Walking and singing bars in falsetto. "Don't Need You" is so infectious that some are choosing to be vaccinated against its charms. I'll skip that one, thanks — I've been mainlining this shit for two weeks straight and I don't think I'll ever be depressed again.  –MiloRuggles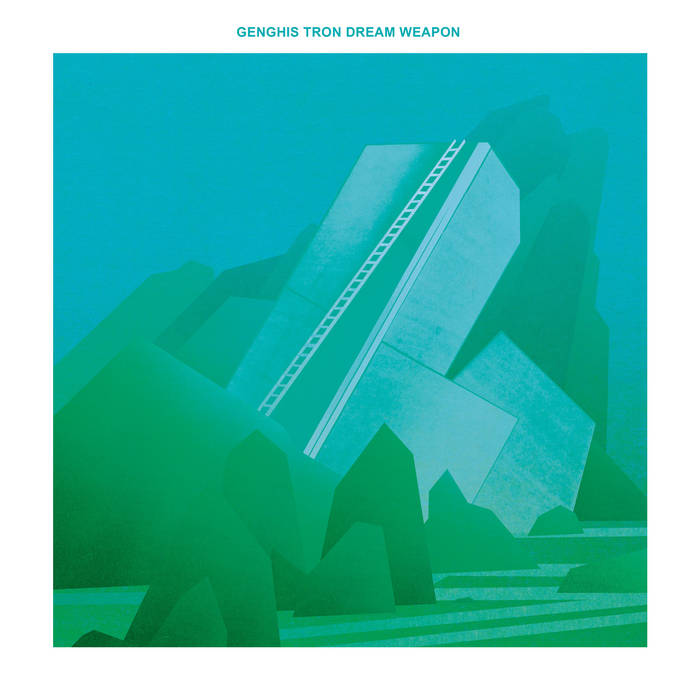 Genghis Tron – Dream Weapon
Genghis Tron's cyclically psychedelic Dream Weapon may well be one of the bigger curveballs of 2021 so far, but it's a damn good one. The LP's title track epitomises that transition from 2008's chugga-chugga-beep-boop to 2021's tippy-tappy-tippy-tap in an action packed 5 minutes and 14 seconds: give it a peek. — AsleepInTheBack
Hiatus Kaiyote – Get Sun (feat. Arthur Verocai)
A count of four and then the voice of Nai Palm, letting loose the most joyful "WOO!" you've heard in years, is all that's needed to stake out the emotional territory "Get Sun" claims. Australia's funkiest forerunners in neo-soul overcame legions to complete their new album, including a breast cancer diagnosis, COVID, and six years of development that involved a trip to Brazil to work with the legendary Arthur Verocai. You wouldn't hear any hint of that struggle in the song, though – it's one of the band's most loose-limbed and gorgeous compositions yet. "I wanna like what you do here" is repeated over and over, the simplest of mantras for a band who've always revelled in life's smaller and lovelier pleasures; as the song winds down on a jazzy outro that feels taken out of time, the one thing I'm sure of is that Hiatus Kaiyote have found the perfect title for their album. Mood Valiant, indeed. — Rowan
Home is Where – Sewn Together from the Membrane of the Great Sea Cucumber
Do you like emo? Do you like folk? Do you also want to pet every puppy you see? — BlushfulHippocrene
Iglooghost – Sylph Fossil
Although some may see Iglooghost as a pony with just one trick in his saddle bags, this singular stunt has grown long and limber legs. His latest single, "Big Protector" serves as a better antithesis to this particular criticism in its looser, spacier form, but "Sylph Fossil" is just chockablock with the kind of bottomless detail (and imposing bass explosions) that put Iglooghost on the map in the first instance. Criticise his modus operandi all you like, I won't be listening to you until someone else does it better. — MiloRuggles
Insomnium – The Conjurer
Indisputably a Markus Vanhala composition, "The Conjurer" could serve as a standalone single or as a bookend song on a forthcoming album. Effortless in integrating melody with melancholy, the song is gorgeously layered through each theme. The song's second half, especially that brief bass-heavy ambient passage preceding yet another iconic Insomnium solo, is truly resplendent and one of my favorite metal moments this year. — Jom
Julien Baker – Ziptie
In which, "I suck", turns into, "…you guys kinda suck, too?" — BlushfulHippocrene
Kanga – Home

KANGA's new album is a neo-industrial album filled with wonderful pop melodies and synthwave, conjoined with filthy NIN styled industrial tropes. "Home" encompasses a lot of what makes You and I Will Never Die so enjoyable. It's a track acutely aware of its pop worship and her love for 90's industrial music. — DrGonzo
Kayoko Yoshizawa – Service Area
Kayoko Yoshizawa's brand of jazz/art/theatrical pop was a seemingly unstoppable barrage of delights across the backend of the 2010s. Dishing out four full-lengths in four years, she put her output on hold and caught a pause for breath after her relatively sombre 2018 release Joyuu Shimai (Actress Sisters). "Service Area" marked her return in the run-up to magic Album #5, the released Akahoshi Aoboshi (Red Star Blue Star) – and what a note to come back on! It's one of her best singles, showcasing her knack for good hooks, coo-y delivery and pantomime flourish like never before, backed by her strongest production to date. A gem among gems. — Johnnyofthewell
Leon III – This Whisper is Ours

Leon III came out of nowhere to dazzle fans of country and psychedelic rock alike with their sophomore album Antlers in Velvet. While I'd recommend nearly every song from that record, "This Whisper is Ours" just might its best offering. The track features a lush atmosphere with subtle Americana undertones. Combined with Andy Stepanian's passionate vocal delivery and a downright hypnotic melody, this is one of those moments that seems capable of defining a career. — Sowing
Lost Horizons – Grey Tower
Simon Raymonde, of Cocteau Twins fame and head of record label Bella Union, joined forces last year with multi-instrumentalist and ex Dif Juz Richie Thomas to produce 16 tracks of pure musical bliss. Several artists, mostly connected to the label, helped to bring these tracks to life, but this "Grey Tower" in particular, featuring Midlake's Tim Smith, left a lasting impression, the kind that you can't just put into simple words. — Dewinged
monom – come to
("featuring The Brave Little Abacus", that is, "a Brave Little Abacus sample", that is, "a sample from a beloved midwest emo band so to give credence to a boy in his bedroom mixing 'emo rap' with abrasive trap music, who, despite the need for such ploys, has crafted in scarcity a near-masterpiece–a maximisation of emo in the wake of its constant redefinition") — BlushfulHippocrene
Nick Cave and Warren Ellis – White Elephant

A Nick Cave protest song isn't something I would have placed near the top of my "most probable 2021 moments", but then again these are desperate times. Cave, who usually shies away from the political limelight, delivers a knockout blow via "White Elephant": "A protester kneels on the neck of a statue / The statue says I can't breathe". As uniquely powerful as those verses are, it's the gospel-backed chorus in the second half that elevates the entire song to that "kingdom in the sky" Cave sings about so effusively; seemingly just as much a call for the end of times as it is an admission of his own faith. — Sowing
Nightfall – Killing Moon
One of the most serious side effects of the pandemic, depression, is the subject matter of Nightfall's latest offering. Gone are the gothic leanings of previous albums, as
At Night We Prey
focuses on the melodic death metal side of the Athenian band and backs it up with an array of aggressive riffs such as on "Killing Moon".
 — manosg
Otay:onii – Intentions and Emotions
One of the most ominous, innovative and overall impressive records of the early part of the year, Otay : Onii's post-industrial art pop miniopus Ming Ming boasts an almost intimidatingly collected vision. It works so well as a singular piece that extracting any single track is a sensitive art, but I think "Intentions and Emotions" offers the most streamlined showcase of its wasteland atmosphere and ultrafocused execution, all eerie vocals that spiral gradually upwards like a foreboding plume of smoke against a grey sky until it hits its stride in a flurry of explosive beats. Other tracks explore Otay : onii's glitchy proclivity and knack for structural subversion more thoroughly, but this is where the thrill's at. — Johnnyofthewell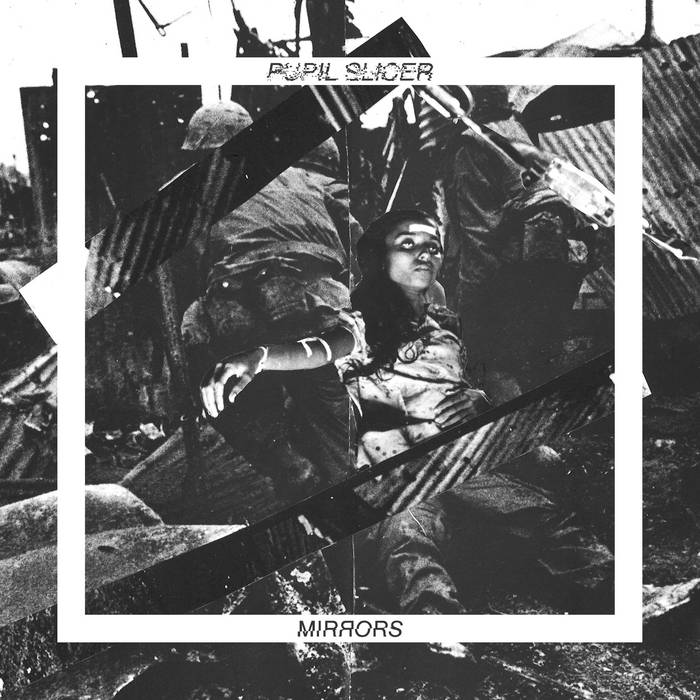 Pupil Slicer – Husk
It feels like we're spoilt for choice these days when it comes to genre-bending, envelope pushing mathy-corey-grindy bands (a la Gulch, SOUL GLO, Knoll, END, Portrayal of Guilt etc. etc.), but the new undisputed king of the hill has got to be Pupil Slicer. Black metal crescendos, old-school hXc grit and a near unparalleled ear for both atmosphere and songcraft make the UK 3-piece the most exciting -core act of 2021 to date. Not convinced? Listen to "Husk". — AsleepInTheBack
Psychedelic Porn Crumpets – The Terrors

Shut up, smile and rejoice – the Crumpets are here, and they brought both jam and jamz: 14 of them, in fact. You can't have them all (Sowing's orders), so here's one: "The Terrors." It's fun, I promise. — AsleepInTheBack
Saxon – Hold the Line
Cover albums always have a certain charm, as they offer us the chance to resonate with artists and see them as fans. Biff Byford, apart from a metal legend and one of the last of the Mohicans, proves that he has a great taste in music. "Hold The Line" is an unexpected choice among an array of stellar, albeit predictable, cuts including "Paperback Writer" and "Bomber". — manosg
Smith/Kotzen – Scars
If you have been following Adrian Smith over the years, "Scars" is not a surprise. Actually, that blues background is one of the things that make him so special. Smith/Kotzen is full of catchy leaks and great guitar solos, and "Scars" stands out as the most emotional song of the album.
— manosg
Sunmi – Tail
Sunmi is one of the most consistent solo Kpop artists, releasing one banger after another. Her latest single, 'Tail' might be her most sensual tune yet, sharing a glam pop vibe, complete with her usual '80s influences. The charismatic singer does an excellent job with her vocal parts, especially during the choruses which are really catchy. This is one of those rare cases in Kpop where the musician managed to refine a certain style over a few years. As a result, Sunmi maintains quality over quantity, delivering one of her most immediate efforts yet.
— insomniac15
Tribulation – Funeral Pyre
You know, when the bells chime in Transylvania it means either one of two things: Dracula has ran out of bottled blood, in which case… run for your life, or Tribulation is preparing to release a new album. Fortunately for the folk down the castle, this time it was the latter. When the singles from the Swedish vampires' latest ritual started to pour, an evergrowing thirst took hold of me. It wasn't until "Funeral Pyre", the last of them, that I felt somewhat satiated. It aimed right to my heart with the heavy metal and gothic excellency that has become inherent to the band's fantastic catalogue. It was all I ever wanted. Ex axe man and main songwriter Jonathan Hultén didn't leave without a last offering, an exalted celebration of their sound, that his bandmates have carried out with fervent dexterity. — Dewinged
USERx – "Headsick" (ft. Manchester Orchestra)
The final track from USERx's debut EP should be accompanied with a videogame level up sound. The other songs split the difference between catchy, user-friendly hip-hop with breathless cameos from Pusha T and Masego, and soulful indie pop led by Matt Maeson's gorgeous bluesy voice. "Headsick" hews closest to Maeson's anxiety-soaked solo work, but still marks out a distinct step forward via Rozwell's warped production and – look, you all know what site you're on – a stunning final feature from Manchester Orchestra. Andy Hull's soothing voice is a more than welcome addition, but it's when Robert McDowell's guitar bursts in to spew pure acid on the track and rally the three singers into a final Hail Mary that USERx evolves from curiosity into one of the most promising collaborations in years.
 — Rowan
Xiu Xiu – A Bottle of Rum
Xiu Xiu surprised everyone earlier this year by revealing one of their most melodic singles yet. 'A Bottle of Rum' feels like a warm breeze in the band's catalog, featuring Grouper's Liz Harris' melodic vocals over Jamie's trademark intense croon. The twangy guitar strums and sweet piano leads sound beautifully rich, easily masking the bittersweet lyrics. The song is a must listen for fans and a gateway for newcomers. — insomniac15