Sputnikmusic Staff's 2020 Q1 Playlist



Welcome to the first installment of our 2020 quarterly playlist/mixtape! Below you will find hand picked songs from January to March. Feel free to jam the playlist below while reading what our writers had to say about each selection. Tell us what your favorites are in the comment, as well as any new artists you may have discovered here – or, alternatively, tell us what we missed! Thanks for reading/listening.
.
---
Tracklist:
(#1) Algiers – We Can't Be Found

On their new album Algiers show that they are not afraid of taking risks. We Can't Be Found is a haunting dub-inflected track that's all about the ghosts of the past. Yet, the verses build up to a soaring chorus that feels like a much needed release from all the doom and gloom. –Greg.
(#2) Yuri Gagarin – QSO

This is one of Yuri Gagarin's most raging tunes, pushing forward soaring, noisy guitars over punishing drum beats. Solos abound and windy synthesizers roam along, growing steadily until a gentle coda puts things to rest. For any fans of psychedelic/space rock, 'QSO' is a must listen. –insomniac15
(#3) Bright Eyes – Persona Non Grata

With "Persona Non Grata", Bright Eyes return to the surreal Americana landscape previously ploughed on 2007's underrated Cassadaga. Conor Oberst made his name cutting to the core of human emotions like love, desperation and loneliness in starkly simple terms, but post-I'm Wide Awake, It's Morning his shifting landscapes and elliptical concepts are just as thrilling and interesting. "Persona Non Grata" is a vivid piano-led, bagpipes-assisted jam, bringing to life lines like "there's a lawn at the church/where your homelessness works." –Rowan
(#4) Leeched – Now It Ends

The difficulty in recommending a single track from To Dull the Blades of Your Abuse stems from the fact that it's principally one seamless, atonal nightmare – only occasionally embosoming a hummable tune at vital points in the record. "Now It Ends" is about as "single-friendly" as it gets; grinding the furious blast beats and agonising guitar wails heard thus far to a momentary halt, so the band can expand on their richly oppressive moods. The haunting electronics pillar the piece together, while the rhythm section sits hellbent on demolishing those pillars. All the while the guitar focuses on bringing some semblance of hope to this bleak project's destructive sensibilities. –Simon
(#5) Christine and the Queens – People, I've been sad

Christine and the Queens' music has this unassuming quality. One moment, you're listening to a pleasant synthpop song, and the next, you're crying to lyrics you don't even understand. When the bridge gets to its second half on "People," it's hard to understate what effect it has. Those strings are something else. –granitenotebook
(#6) REOL – HYPE MODE

REOL has spent the last five years or so churning out the most obnoxiously catchy electro-pop bangers in the J-Pop landscape, and "HYPE MODE" feels like a three-minute catch-up of everything she and producer Giga-P have mapped out so far. Maximalist production, husky vocals and the girthiest basslines of the year so far propel this hypehouse to the frontline of REOL's stellar new album. Don't you miss it. –JohnnyoftheWell
(#7) Honey Harper – Something Relative
"Something Relative" begins as a beautiful stroll through the rural countryside, but ends with a flourish of starlit, romantic strings that one could practically walk down the aisle to. Harper's mesmerizing vocals border on dream-pop, and vigorously challenge country music's reputation as a genre that refuses to change. –Sowing
(#8) Delacey – Unlovable

'Unlovable' is a chill pop song with atmosphere and attitude. It features lush, subdued, synths and a rhythmic beat, but it's Delacey's vocals that carry the song. Her vocals float effortlessly over the music showcasing both sass and vulnerability. –Willie
(#9) Angelica Garcia – It Don't Hinder Me
This year's album from Angelica Garcia, Cha Cha Palace, is a bit of a mixed bag; "It Don't Hinder Me" rips a giant hole in the bag and lets the contents spill out. A strutting anthem that blossoms in its last 30 seconds into a climax quavering with intensity, it's also a moving tribute to the power of dissonance and to Garcia's own code of emotional resistance. –robertsona
(#10) Protomartyr – Processed by the Boys
The infectious, mid-tempo steady rocker is the first taste off Protomartyr's upcoming record, Ultimate Success Today. The fun, wavy instrumental accommodates very well Joe Casey's apocalyptic visions, rounding out a very charismatic song. –insomniac15
(#11) Psychotic Waltz – Sisters of the Dawn

In an album full of dark atmospheric prog, 'Sisters of the Dawn' is the pinnacle. It has the memorable chorus, heavy parts, brooding parts, and the big build up at the end. In an album that seems to be a love-it-or-hate-it kind of thing, 'Sisters of the Dawn' could be the gateway. –Willie
(#12) Porter Robinson – Get Your Wish
There was a time in, like, 2014, when I would get so excited about new music releases that it would carry me through all of my depressive episodes and anxiety attacks. I don't really have that ability anymore, but just like "Sea of Voices" did for me back then, the prospect of a new album like this electropop that sounds equal parts Bright Eyes and A.G. Cook has kept me going through a lot. –granitenotebook
(#13) The Birthday Massacre – Mirrors
"Mirrors" stands out from the wealth of immaculately produced, downcast synth-pop tracks that dominate Diamonds. That's not to deter the sugar and spice that works so well here, but it's hard to deny the grooving NU-metal guitar riff that straddles the song. It burrows under the pulsating synthesizers and chiming guitar notes, disrupting Diamonds' status quo with invigorating effects, and makes the track sound familiar yet very distinct from anything else on the record. –Simon
(#14) HMLTD – Blank Slate

Blank Slate is one of the most immediate tracks out of HMLTD's genre-bending debut. The song's optimistic message revolves around the notion of Tabula Rasa and the advantage of nurture over nature. The London band's great sense of melody and dexterous song craft make it into a sing-along post-punk anthem. –Greg.
(#15) Katie Pruitt – Georgia
Country music isn't known for its gay pride, but with a little help from Katie Pruitt, maybe it will get there. "Georgia" is a spellbinding and heartbreaking account of Pruitt's departure from her bigoted family roots, finally landing her in a place of acceptance: "cause I told the world, and they still saw me as the same girl." –Sowing
(#16) Porches – Lipstick Song

Rockin' a wholly unimpressive 69 (nice) on Metacritic, Porches' Ricky Music projects its underbaked nature proudly (26 minutes?! Including a bonus track?!?!). But this roughshod album of bedroom pop moves with force, and "Lipstick Song" is its beating heart. Brandishing the cool, unusual trick of a mostly one-note chorus ("like a symbol I…rode to the mall…slow motion I…picked out a shade…fantasy I…slid it across…your lips and all…," each one of those twenty-four words intoned as an "A" note) and a Twin Peaks-copping bassline, this is the kind of song weepy-era Drake would have wished he could write before he turned totally blank in the face. –robertsona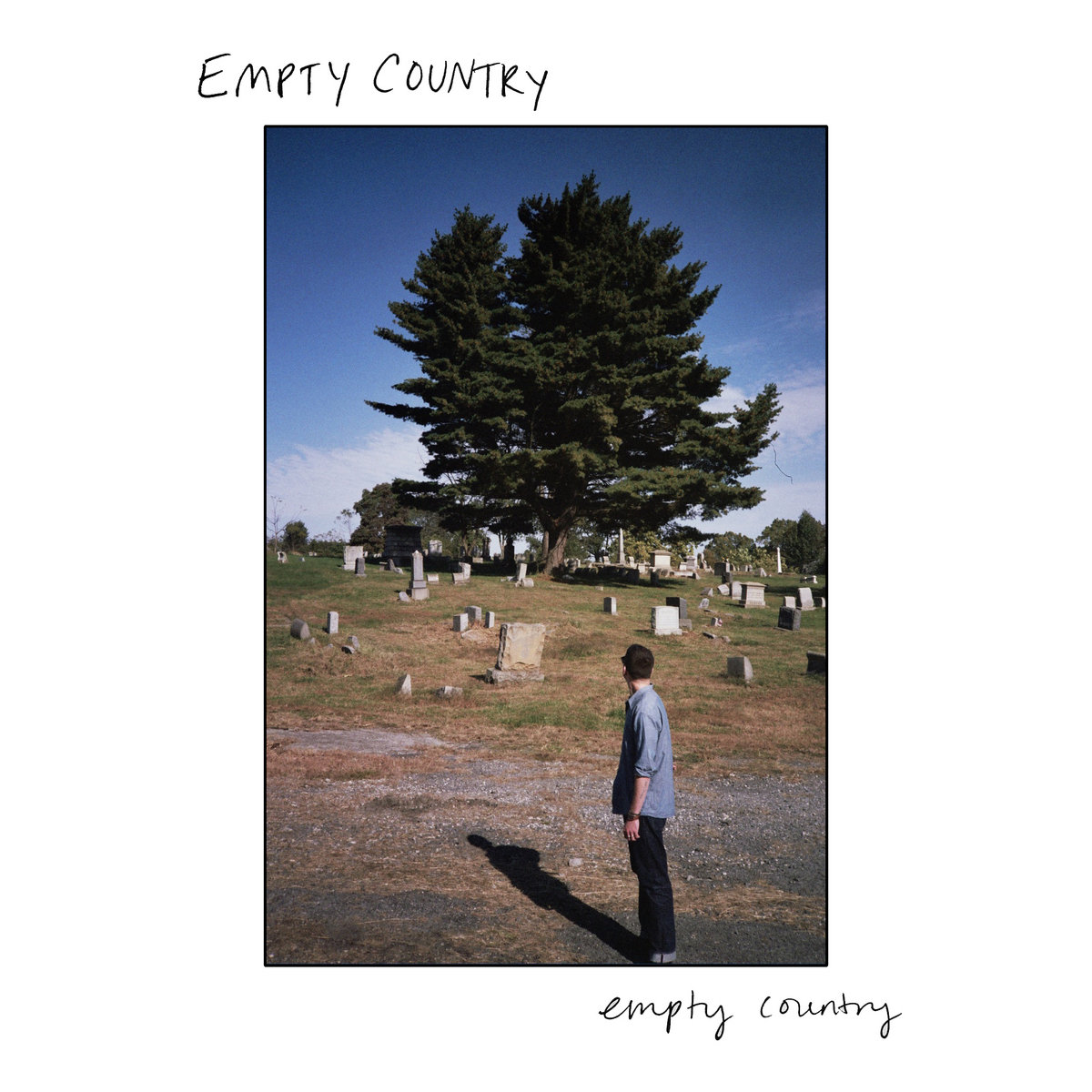 (#17) Empty Country – Marian

My favourite song of the year puts us behind the eyes of a miner having a vision of his death and relating it to his wife. Joe D'Agostino is more talented than almost anybody at actualising the ridiculous randomness of life and death, but "Marian"'s effervescent chorus somehow finds the protagonist reveling in elation instead of despair.  –Rowan
(#18) Bambara – Serafina

This twisted tale of two women brought together by chance and a shared love of arson exemplifies the bombast that makes Bambara's new LP so excellent. Craftfully avoiding the pitfalls of lesbian kitsch, vocalist Reid Bateh turns his narrative into something uncomfortably relatable for its framing of chaotic allure and emancipatory transgression. "People are who they are…and I want their kind of love, where you're bad together and it's good" indeed; "Serafina" is a post-punk banger for the ages. –JohnnyoftheWell
(#19) Caroline Rose – Nothing's Impossible

"Nothing's Impossible" is a fantastic way to kick off this concept album, built on an engorged verse of scintillating synths that quickly blow wide open for its cathartic chorus. Overall, a great opener that whets your appetite for the record's proceeding tales about someone craving fame and fortune. –Simon
(#20) Lowrider – Red River
The Swedish stoner rock band return after an almost 20-year hiatus and their new output is as captivating as ever. Red River bursts with gargantuan riffs and larger-than-life vocals by Ola Hellquist. The band's heaviness is really something to behold and even though it reminisces the 1990s so much, it still packs a punch now. –Greg.
(#21) Intronaut – Speaking of Orbs

'Speaking of Orbs' is one of Intronaut's most immediate tunes, showcasing beautiful, clean, layered vocals over an intricate yet groovy instrumental. There are various powerful build-ups augmenting the more melodic segments, executed in a top notch fashion. –insomniac15
(#22) Grimes – Delete Forever

To many, this may just sound like a throwaway from Art Angels, but I would say that a song that sounds like it could belong on what is probably last decade's pop album is a song worth trying. She sings lyrics about the opioid crisis, while continuing her perfect combination of country guitar licks and thick bass growls, and creates something beautiful in the process. Just listen. –granitenotebook
(#23) Squarepusher – Oberlove
Drum & Bass has always held a special place for me. I love the chaotic beats, the unpredictable nature of the music, and the best songs of the genre even give you something to remember them. 'Oberlove' has the chaotic beats and unpredictable feel, and it also has a cool little melody over the top. That's all I want from my Drum & Bass. –Willie
(#24) Envy – A Faint New World
Anyone who wrote Envy off as yesterday's stale post-rock story can have fun picking up their wig after this one. "A Faint New World" blends the band's most turbulent qualities into their most engaging song for years, hitting peaks violent enough to rock the boat even compared to the roughest moments on their screamo classic "All The Footprints…". On The Fallen Crimson it's nothing short of a knockout. –JohnnyoftheWell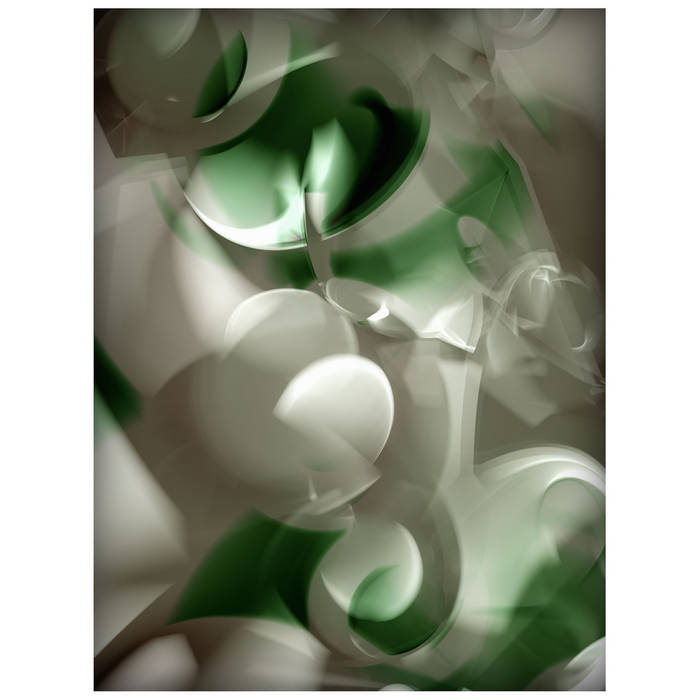 (#25) Beatrice Dillon – Workaround Two

With her debut, this year's Workaround, Beatrice Dillon is on some Janus-faced shit, all tampered-with handclaps and kora and staccato synth stabs and sax and–okay, well, listing the instruments might not help describe the freaky singularity of this record, but nor would thematic description. Freud once said that it's rare that a psychoanalyst feels it necessary to delve into aesthetics. The impenetrable, unknowable, and weirdly danceable "Workaround Two" might have convinced him to take a second look. –robertsona
(#26) Mac Miller – Floating
It got somewhat buried in the shuffle as a deluxe track which dropped more than two months after the regular album, but "Floating" is one of Mac Miller's best posthumous offerings. Steadily ascending imagery – "a room just up above the street", "a place way up above the clouds" – marks time in the song's molasses-slow verses, playing beautifully off the ascent to heaven actualised in "So it Goes". But it's a drop into a refrain, wordless vocals crooning and the incredible basswork of Thundercat oscillating, which entirely shifts the song's landscape into something like peace after an album of self-doubt and heartbreaking honesty. –Rowan
(#27) Nine Inch Nails – Still Right Here
The pinnacle of V: Together comes in the form of this guitar-driven, electronically underscored microburst of energy. It's a small explosion that ends over an hour of eerie calm which feels all too much like the official soundtrack to our modern pandemic. –Sowing
---
Contributing Staff Writers:
granitenotebook | Greg. | insomniac15 | JohnnyoftheWell | robertsona | Rowan | | Simon | Sowing | Willie