Sputnik Roundtable #1: Music Assessment
All discussion prompts submitted by the user nightbringer.
So far this year, we have implemented a handful of new, different ideas of our website's staff blog — while some have predictably flamed out, others have endured and seem primed for a bright future. About four months ago, I surveyed our collective userbase for additional concepts, and this latest one came to us from nightbringer, who suggested all seven of the below discussion topics. We organized a small committee of writers (granitenotebook, JesperL, JohnnyoftheWell, and myself) to answer as we saw fit. In this first installment of what will hopefully be many, we observe the nature of music critique: from "what makes a classic" to how album art influences our perception of the music we hear. If you have questions you'd like to submit for future Sputnik Roundtable installments, please submit them here. Thanks, and we hope you enjoy the article!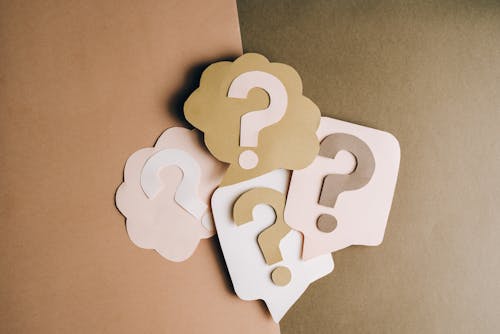 (1) What are music reviews for?
Sowing: A music review is really just a persuasive argument.  Yes, we critique the art based upon its objective merits as well as its subjective implications, but there's a reason we don't merely assign it a number and move on. The objective is to sell that opinion to the consumer and convince them that your take is the correct one. Why else would someone be reading – or thanks to YouTube – watching a music review? Outside of artists who actually care what online critics think of their work, the vast majority of people click on reviews in order to (a) find out if an album is worth pursuing or (b) verify an existing opinion of an artist's work, and either way the goal of the review doesn't change: it's meant to sell the consumer on the product, or otherwise dissuade them.
granitenotebook: i mostly agree w/sowing on this one (i.e. i think that's the case 95% of the time) but I do think there's something to be said for music reviews just on their own. For example, sometimes they can serve as an accompanying piece that can make the music more meaningful. Or sometimes they can serve as somewhere to just tell a story about the reviewer's life or the life of someone they know. Those are my favorite reviews, the ones that don't feel like they're trying to convince me to listen to something. That's not to say that it's not fun to convince people to try something, or that it's not fun to be convinced. I just prefer music reviews that almost don't even work as reviews, but are just like pieces accompanying the art in a way similar to the album art.
JohnnyoftheWell: I think there's a sense on Sput (and elsewhere), where probably a minority of our userbase even read reviews, that they're meant to be perfunctory and a little token. A couple of is-it-good/bad-s with a few descriptions of the sound, maybe a little artist background if people are into that, and you're done: one block of text at the top of a discussion space that immediately eclipses it. Community happy – good job.
I don't think that has to be the sole reality, though. I think that whatever a review's for is something the writer has to square between themselves, the record and (maybe) their imagined audience in a maybe-different way every time. Shit depends. Sometimes you've got to keep people happy (nothing I hate doing more than writing a positive-ish piece for a band I like to convince other people who also like that band that they still like them), sometimes you have to tell people they're wrong, sometimes you have to fight an artist's corner where no-one else is, sometimes you have to throw them under the fucking bus. I like this question. It's easy to forget that there should be a reason.
JesperL: Writing music reviews is for people who think their opinion on something matters more than it actually does. Reading music reviews is for people who like reading and like music. Sometimes I read music reviews to figure out whether something is worth checking. Most of the time I read music reviews because I already like or dislike the music, reviewer, or website. Reading roundtable blog posts by music reviewers about music reviews is, eh, a choice.
(2) Why debate music?
Sowing: Debating music is, to me, sort of like debating politics. It's a bunch of people airing their opinions, 90% of whom won't alter their stance if they already have an established opposite opinion. After all, I'm not going to listen to an album that I feel was poorly done and then suddenly enjoy the music more because somebody else tells me that I should. The best two things that come from debating music are (1) the transferring of facts/information (for instance, because context matters in music, it's possible that sharing an artist's backstory could lead someone who was previously unaware to enjoy the music more), and (2) the resultant sense of community that comes from engaging in a topic of mutual interest with your peers. I can disagree with someone in nearly all regards with respect to a musical piece, but if their argument is respectful and well-formed/presented, I still will find myself drawn to interact with them further. That's what makes online music communities like Sputnik so special, because anyone can sign up and enter that community. Other online publications merely dictate their score and argument to you; here, you are free to openly voice your opinion while actively engaging with others who share an interest in the same kinds of music.
granitenotebook: because it's fun + you can learn something new
JohnnyoftheWell: granite [2]. You've seen those hail-mary Floyd or Opeth threads where it's just the same gaggle people harping on and on about the same bullshit everyone likes – I can't think of anything worse. Be critical. Put users[' takes] on blast and let them do the same to you; other people's opinions are weird and wonderful and sometimes deeply broken, and if you're honest enough you'll learn that the same goes for yours in ways you never expected. Sputnik can obviously be a complete toxic cesspool for any kind of discourse, but there's also a lot of people here who remind me that good minds have a way of sharpening one another. Knives out!
JesperL: music doesn't really matter but it also matters a lot (makes you think)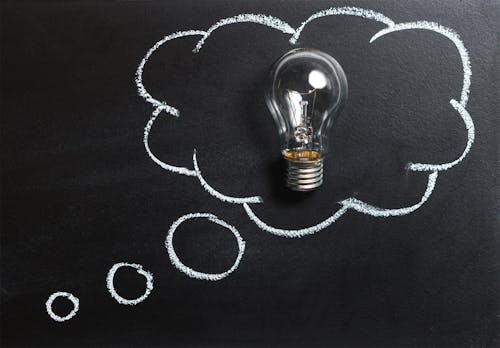 (3) What is the value of 'originality'?
Sowing: Obviously, there is inherent value to novelty in the arts. When a new frontier is explored, the artist gets the coveted title of pioneering that style, whether it's music, cinema, painting, or any other form of art. However, originality does not always translate to success – as anyone can tell you that being the first to do something does not make you the best. With music, I think there's a tightrope that needs to be walked between experimentation and familiarity, and if an artist oscillates too far in either direction, they'll be viewed as either too weird/unapproachable or cliched "sell outs." I also think that the value of originality depends on who is appraising the music. As critics, we tend to value the creative and cutting edge, while being slightly more dismissive of albums that explore past styles and trends. However, what we view as brilliant might be seen as terrible to the average consumer who is accustomed to prominent melodies and obvious hooks. In that sense, the essence of the answer to this question lies with the listener.
granitenotebook: definitely agree that this is subjective + that critics care way more about originality than normal people. I try not to care about this too much, especially in reviews, because, yeah, the average person doesn't give a shit if something's been done before. Also, i think the average critic is way too confident they know what's original and what's not – almost everything in music has been done before, even the stuff you think is extremely fresh. Imo, the key to dealing with originality is looking back, not forward. It's impossible to predict what will be original, it's extremely difficult to know what is original just by your own tastes, but it is possible to do the research and discover the origins of what you love. And it's a never-ending journey.
For example, i recently got into a genre/style called dariacore (many fans/creators do not agree with/like that name but it's the only one that has really stuck). I really love it, it combines a lot of different things i like. But the core of the style is just jersey club, a well-established genre dating back to the mid-2000s. That doesn't mean dariacore doesn't have anything original about it, or is worth less because of that, but it does mean that i have a new avenue to explore, jersey club. And beyond that, i can look into the earlier club styles and house music that influenced jersey club, and from there, disco that inspired the house, etc. etc. i am getting off subject slightly i think but my point is – don't focus on what's original, focus on using what you find yourself thinking is original and explore further. Find out what makes it not original, and that's where you can find the most value.
JohnnyoftheWell: Agree with a lot of the above. A fresh voice is far more special than a fresh sound – not necessarily a literal voice, but I don't care how innovative an artist is so long as they make whichever sound their own. Originality is like a shiny halo around something that I'll ultimately appreciate for other reasons. I guess the firmest answer I have to this question is in its antithesis – it grates on me when artists I don't think are compelling or talented, or whose taste I just dislike, dredge up old palettes or genres and then fail to command them. Trend hopping really sorts who's hot from who's not, so everyone should do it.
JesperL: I'd probably agree with the above as well; goats and selling out and stuff. Originality in music is cool sometimes (rarely tbh) but most of the time I just want some nice reverb on a calm song about either wanting to die or wanting to live. Being original is cool but being good is way cooler and often also much harder.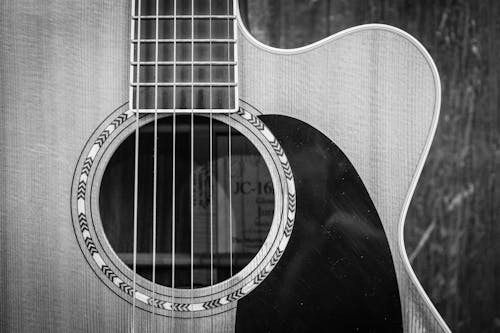 (4) What makes something a 'classic'?
Sowing: Life experience. There is no amount of perfect instrumentation that can trump how an album makes you feel in a specific place/time. Many of my classics are albums that I did not know were classics at the time. Instead, I realized years down the road just how much they meant to me – a product of good music (of course) and unshakable memories. Manchester Orchestra's A Black Mile to the Surface coincided with some tough times in my life, Yellowcard's Southern Air with some of the happiest – neither of these albums are perfect, but they're all perfect to me, and I guess that's the difference. There's superb albums, then there are albums that change your life. Honestly, it has less to do with the music and more to do with you.
granitenotebook: Gotta disagree here w/sowing, although i would agree if the question was "what makes something a 5?" because i disagree slightly with sput's rating definitions. to me, a classic has to be made classic by wide agreement, nearly universal meaning. I.e. TPAB and MBDTF are classics. I don't think they're perfect albums, in fact i don't even think they're either of those artists' best work from that decade. But they're iconic. They're mentioned constantly in discussions of the best albums of all time, especially hip-hop or the 2010s. To me, that has way more to do with something being classic than whether or not i happen to like it. Clearly, this isn't an objective system, but i don't think there can be an objective system. I do think that most of the time, when something is a classic, it will be seen as such by the vast majority of people in the field, and i think we should take that into account.
P.s. age matters too. Hindsight is 20/20. I don't think something can be a true classic if it came out like last year or something, sorry. Idk where the line is but it's certainly farther in the past than that
JohnnyoftheWell: Wow I have so little to add to granite's take there. The Sputnik rating system (5.0 classic) is a total misnomer and, having dragged half the userbase through the mud for it, I think it actually discourages some people sometimes from putting the stuff that best represents them up on the top shelf. Classics are the albums you listen to because they're classics, not the ones you decide are classics.
JesperL: album makes me cry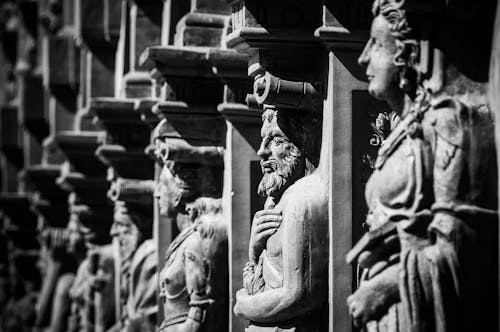 (5) How should the historical context of a release factor into assessing an album?
Sowing: This is a really interesting question, because even though I technically don't think that it should at all, I know for certain that it does influence my opinion all the time. There's a clout possessed by the Wish You Were Heres and OK Computers that my combined list of 5/5's couldn't equal, and I think it's a little bit intimidating to approach records of such perceived importance, especially for the first time. If you don't get it, surely it must be a "you" issue, right? In that sense, I think some of these albums get more than their fair due, because people are inclined to say "oh yeah, I love Radiohead" even if they only sort of enjoy their music – or in other cases perhaps they've never even heard any of their music and they just want to fit in. Another way of looking at historical context is the events happening in the world at the time of an album's release. To cite examples in my lifetime, there was Green Day's American Idiot (something of an anti-war rallying cry in the immediate aftermath of 9/11), and more recently it could be argued that Run The Jewels' RTJ4 could serve as a future reference point to the Black Lives Matter protests that broke out across the world during the summer of 2020. Does it change the music that was physically recorded? No. Might their context increase someone's enjoyment of it? You bet.
granitenotebook: Agreed. I think this connects to the classic question a bit, in that we're getting into talking about music in terms of objectivity and subjectivity. Many would argue that ok computer and wywh are objectively good whereas american idiot and rtj4 are not (or, to use an even more controversial example : summer in paradise by the beach boys, sitting at a 1.04 on rym currently). I really, really disagree with this idea. I think that music's quality (not the same thing as whether it's a classic or not) is 100% in the ear of the beholder. It's completely subjective. That's not to say you can't make objective claims about music ("this person is playing a trombone and hitting this note" or "this artist's work is considerably faster than their other work" or "this genre originated in 1985"), just that there's no objective claims you can make about music's quality. What sound could possibly be objectively better than another sound?
I think of oil of every pearl's uninsides by sophie, which is full of very abrasive sounds that i normally would hate – and i love them there. It's all about context, whether it's the context of the sounds surrounding said sound, or the songs/albums/genres surrounding the song/album/genre, and most of all, it's about the context of the person listening. I grew up never really listening to much rock/guitar music, and as a result, i don't really like it now. Do i think that makes it Actually Bad, Objectively? No, of course not, i'm not that cocky. But consider that people have made those claims for other genres – crunkcore and electro swing are the first examples i can think of – and you can see where the argument begins to fall apart. If you're into the history of the scene, you would probably appreciate those styles a lot more than the average person/critic. Does that make your opinion worth any more or less than someone else? No. is there someone out there with all the context who can confidently say "this is good and this is bad"? No, we're not god.
Sorry for getting off topic again. Short answer: it should. Context matters. It's worth examining context because then you can understand it in a different way, but not in any way more or less meaningful than some kid who's listening to it in the back of their parent's car and doesn't understand the words, because there's no such thing as a Right way to understand music.
JohnnyoftheWell: Context is good and important and we love it, but it does not a good record make. Sometimes the story of how or why an album was made is more interesting or valuable than the music itself – we all lived through the Donda campaign – and sometimes it makes an otherwise unremarkable release important in ways that you have to unpick. Love that.
I somewhat disagree(?) with granite because I think there are times (not always!) when you as a critic are going to be fully aware that your readers are neither the record's target audience nor as informed as you, and I do think it's then incumbent on you as a writer to explain/justify/dissect who the record is catering to and where that comes from. That's probably not exactly what this question was asking, but it's roughly as important so I don't care :] I've really not loved doing this across language barriers, but it's something you can see a reason for on a pretty much everyday basis – the amount of times I've rolled my eyes at metalheads criticising dance music for being overly repetitive…
JesperL: I wonder if a Bach or a Mozart ever considered this. Like do you think one of those bois just sat at a piano and thought like 'dear lord I hope I don't drop my next banger when the first world war finally happens!'
(6) What ethical considerations, if any, go into reviewing or rating albums?
Sowing: Ah, the ever-present "separate the art from the artist" debate. I think there's every reason to take a stance against those who seek to exploit and/or commit violence against others, in whatever form it might take. There's a negative connotation to "cancel culture", but honestly it has brought about some very positive changes and in some ways even elevated the voices of marginalized groups who were previously ignored or intimidated. At the same time, I think it can occasionally get a bit carried away – for example, attempting to de-platform or otherwise cancel an artist simply because of how they voted (not counting those who espouse particularly hateful ideologies), along with the "guilty by inaction" type of stuff. Ultimately, I believe in the autonomy of one's decisions: those who choose to separate the art from the artist and appreciate a piece of music for what it is should not be shamed for it and/or otherwise coerced, while those who choose not to support an artist for their actions have every right to do so as well. It's a bland centrist view – I know, I know.
granitenotebook: I'll go on a different note here – one of the ethical considerations i take into account with reviewing music is i try not to give negative or even middling reviews to very small artists, as i don't want to ruin someone's chances/motivation at continuing to make music, etc. (i am 100% ok with negative reviews for bigger artists, though. They can handle it) i think it'd be different if i was working for like pitchfork or something, but i am writing volunteer reviews for sputnikmusic for fun.
Also i try to avoid the art vs. artist discourse for the most part but one thing i will say – your actions are not meaningless. You deciding to stream a artist who is a bad person means you are funding a bad person's bad actions. Same with reviews, positive ratings, etc. it all matters.
JohnnyoftheWell: End of the day, it's your choice when you platform an artist (i.e. review them or similar) and that's not something I take lightly. You can take that argument as far as positive ratings if you like, but that's where I tend to draw their line and leave people to format their thoughts however: much easier to ignore a stupid set of numbers. Sometimes you can do more by writing nothing at all, sometimes I think it's worth going there and dishing the dirt out. Overall, I'm glad to see the frequency with which Staffers are innocuously platforming crypto-Fascists and sexual assault perpertrators is gradually decreasing. Big up to that pompous sack of shit that ended up covering the new Deathspell Omega – your dogwhistles gave us all the impetus we needed to shut the fuck up on that one. But tbqh, most of the time I'm more concerned about homophobic slurs and other brands of seething penisdisaster in (usually) older Sputnik reviews than whether or not people are choosing to review Artist X in the first place.
(side note: this question made me check myself and add disclaimers/victim testimony to a couple of reviews for recent-ish albums from artists who later turned out to be deeply problematic. Thank you for the prompt)
JesperL: Agreed with granite, I don't give negative reviews to smaller artists unless they have done better/I feel like they could (and will) do better etc.. Also a general rule of no racism no sexism no nazism and so on is pretty cool (also ~in life~)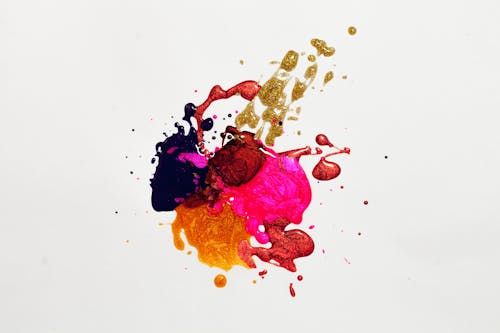 (7) How does accompanying visual art (album covers, music videos) affect the listening experience?
Sowing: The old adage "don't judge a book by its cover" seems to apply here – at least to the album covers portion of the question. People like to pretend that they aren't swayed by an album's artwork, but I think that they're probably lying. Humans are visual creatures, and it's hard not to be drawn to a really cool looking album cover while ignoring a very boring and/or hideous one. It obviously has no bearing on the quality of the music, but it certainly could influence the number of people that pop in to say hello – and in the music industry, that could significantly move the needle in terms of streams, downloads, et al. So while it isn't everything, it certainly does matter. As for music videos, I think they can also certainly add value to the listening experience. I don't personally care for them too much, because they require you to dedicate added/undivided attention when you can just listen to the song instead. However, there are certain music videos (especially from my teenage/early adult years when I had more free time to spare) that I remember shaping my outlook on a song/album/artist, so I still believe in their power for sure.
granitenotebook: Album art definitely affects how people listen to music whether they admit or not, agreed w/sowing completely there. I will say that music videos are an underrated art form for sure! I'm glad rym recently added them, hopefully that will add to their significance in the Official Internet Music Canon. I suspect rockism (+the death of MTV) is to blame for so many people ignoring them when they're easier to access than ever. They take enormous effort and deserve to be appreciated much more than they are now. The good news is, in some of the various demographics that the Official Internet Music Canon frequently ignores (i.e. women, LGBT+ people, people of color, etc.) they are much more significant. That's a good sign that they will become more accepted over time as we learn to accept minorities into the Canon.
JohnnyoftheWell: Profoundly and deeply and in more ways that we will ever be fully aware of, I guess? Depends on the album/artwork combo, but I can think of a load of records where the image is a really interesting or helpful filter for perceiving the music… and a few where it grates on me. Most good musicians aren't, say, good lyricists, but I do think that many of them have a great knack for finding a visual complement for their music – so I probably set a little too much stock in art that I do/don't enjoy than I should. Some associations are dangerously close – take one look at the cover of the new Sharon van Etten, and is it any surprise that the music is overproduced indie that ties her performance style to an aesthetic that doesn't much suit it? But at the same time, it could easily have been the other way. Maybe everyone should have a day when they only check new releases with covers that don't appeal. Music videos are more of an occasional novelty for me personally, but, like, I'm glad they exist lol.
JesperL: Good music videos are nice and a lot of music videos suck. Good album art is nice and a lot of album art is OK. I like looking at things. Give me things to look at.