After taking a year off thanks to some asshole bats, the SMA's have returned to provide you with coverage of 2021 in the world of music. It is here – not Pitchfork or some other cheap imitation – that you will learn what the best and worst albums of the year were. Honestly, I'm not even sure what you all did in 2020…did you trust Spotify's most-streamed or something? I feel terrible that I left such a large void in your collective understanding of music last year, not to mention your 2020 holiday dinner table talks, so I'm going to attempt to make up for it by making this the best SMA's ever!!! With a record TEN award categories, this just might be the most memorable online, music-related, year-end, blog-formatted, categorized, award-ceremony-styled thing that you read this November/December!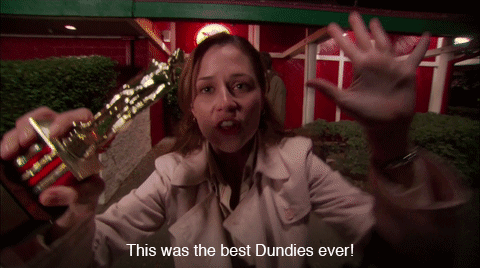 Alright, alright. I know this is a very exciting development for everyone, so let's pause and take a moment to rein in your excitement, collect yourself, and continue reading. I completely understand if this might take a while, so to help you catch your breath let's review all previous SMA Album of the Year winners:
2014 - Low Roar: 0
2015 - Sufjan Stevens: Carrie & Lowell
2016 - Yellowcard: Yellowcard 
*2017 - Manchester Orchestra: A Black Mile to the Surface
2018 - mewithoutYou: [Untitled]
2019 - Lana Del Rey: Norman Fucking Rockwell!
*2020 - Honey Harper: Starmaker 
*Denotes AOTYs on years when the SMAs did not formally take place. 
…okay now, are you ready?
---

Category I: Worst Album
I'm pretty optimistic, so it takes a special type of awful to force me to sit up and take notice.
The Nominees:
Tones and I – Welcome to the Madhouse
Yikes. A lot of the backlash against bad music comes in the form of perceived unoriginality, or the absence of anything memorable occurring. In this case, it pains me to say that the artist is just completely devoid of talent. I'm serious. It sounds like someone grabbed a random cashier at my local grocery and put her in front of a mic, then they produced the fuck out of it in an attempt to make it palatable to the masses. I had to listen to this once in order to review it, and it was one of the most ear-grating 46 minutes of my life. It's also got this weird concept album thing going on where it gives the appearance of having themes, but is in reality a scattered and disjointed mess of completely unrelated ideas. I think she quit music like 1 day after releasing this.
Maroon 5 – Jordi
Do I really need to explain this? Maroon 5 never embodied the definition of "artistic integrity", but at their best (2007's It Won't Be Soon Before Long) they were brimming with catchy melodies and some interesting grooves/rhythms. They haven't been respectable in over a decade, but this turns the tables into sheer disrespect against the listener. At one point Adam Levine raps over a trap beat. At another point he utters the words "strip club" and "high school" in the same stanza. I know there's something to be said for the boring adult alternative genre comprised of sad sack moms and dads who only listen to public radio, but this doesn't even appeal to older folks…it's like your awkward step-dad trying to give you "the talk" in a hip and fashionable way by rapping about the birds and the bees…or something. It's just cringe-inducing and really awkward for everyone involved.
Dan and Shay – Good Things
Oh, the sad irony of that title. Let me assure you that Dan and Shay's latest album is the furthest thing from good…it's a commercialized hodgepodge of slick boy band pop and emphasize-the quotation-marks "country", which features sappy, hyper-optimistic lyrics and makes a concerted effort to use as few instruments as possible. Imagine that One Direction wrote "What Makes You Beautiful" without any of the hooks, sang it with a transparently pandering country twang, and then put it all on a 12-song loop. My wife loves these guys.
OneRepublic – Human
This album is so bad it will melt your face off. Remember that scene from Raiders of the Lost Ark when the bad guys open the Ark of the Covenant? This is sort of like that. I can warn you that it's not going to end well, but some of you are going to listen anyway and pay the price. Oh well. OneRepublic has been on a steady decline since they peaked with 2013's Native, and they're basically just another Maroon 5 at this point when they could have been…Coldplay? I dunno, this band's entire existence is sad.
AND THE WINNER (LOSER?) IS:
I've heard some bad albums in my time, but this was the first instance in which I felt compelled to deploy the rare 0.5/5, or half-a-star. Listen at your own peril.
---

Category II: Most Disappointing Album
These albums did not live up to expectations.
The Nominees:

Steven Wilson – The Future Bites
I guess the future is now, amirite? I've loved Steven Wilson dating back to the earliest Porcupine Tree records, and for the most part his solo work has kept up that level of quality content. This thing isn't egregiously bad, it's just tremendously forgettable as it very curiously abandons a lot of his progressive rock tendencies for boring pop. It aims to be some sort of avant-garde statement record, but it falters in nearly every regard. It'll take a classic Steven Wilson 4-star effort to rebound from this one, because this totally derailed my interest in his music for the time being.
Lana Del Rey – Chemtrails Over The Country Club
Hahahaha- oh, sorry, I was just thinking back to the time that a Sputnik user referred to this cover art as the rich white girl's answer to Kendrick Lamar's To Pimp a Butterfly. I guess this site is still good for something. I didn't think this was quite as horrendous as resident staff writer Hugh Puddles seemed to, and I definitely don't love it as much as the nation of Brazil. For me, it's somewhere in between. On the heels of the decade-definer Norman Fucking Rockwell! though, this thing's thud echoed a bit louder. This is a major drop-off from that record's stately sadness and magnificent finality; this just seems like idle LDR, sitting around complaining about whatever it is rich white women people complain about. I forgot about this days after I heard it.

Lorde – Solar Power
Oh boy. Do I go for the low-hanging fruit here and make a joke about how this album is ass? I don't get Solar Power; it's supposed to be an album about connecting with nature and your inner self, but it's basically just Ella singing about going on expensive vacations and deleting her Twitter. There's maybe two decent songs here ('Fallen Fruit', the title track), and the rest sort of sound like Colbie Caillat trying (and failing) to make an art-pop record. It's no-fun-in-the-sun, and a massive dip on the heels of 2017's career-defining LP Melodrama.

Ben Howard – Collections from the Whiteout
Noonday Dream ranks in my top-15 albums of all time, so basically anything that Ben Howard followed-up that masterpiece with wasn't going to stand much of a chance with me. Still, I wish that it was better than Collections from the Whiteout, which sucks the atmosphere out of the room in favor of Aaron Dessnerisms and a distinct lack of guitars. This is closer to Taylor Swift's folklore than anything resembling Noonday Dream, only this isn't even as catchy as the former's work. There are some users here who swear this is great, and I won't waste much time arguing with them because Ben Howard is indeed brilliant (at least usually); but yeah, for me, this just ain't it. I'd prefer to whiteout my memory of this even occurring (#points4puns)

Billie Eilish – Happier Than Ever
I'm not a diehard Billie Eilish fan, but I did think that her debut was pretty cool and comparatively unique for pop. Happier Than Ever shits all over that promise, delivering a bloated, sprawling hour-long snoozefest. The songs here feel like Eilish was dragged into the studio half asleep and told that if she hurried up and mumbled a few songs into the mic that they'd let her go back to bed. I've seen lots of people defend it as some sort of ironic "statement", like oh look at me I'm doing the opposite of what you want me to do – and I honestly would've been fine with the edginess if this didn't completely blow. 'Therefore I Am' and 'Happier Than Ever' are both superb tracks though, so while this disappointed big time, at least there's something worth coming back to. Hopefully she'll learn from this sophomore slump and get back on the horse for album #3, though.
AND THE WINNER (LOSER?) IS:
The key distinction here is "most disappointing" – which implies a certain level of expectation born of previous success. This is one of the biggest drop-offs from a classic in recent memory. Melodrama was one of the best pop albums of the 2010s, but Solar Power is a tough sell even to Lorde's biggest fans.
---
Category III: Comeback of the Year
Alright, enough negativity! These artists returned from lengthy absences to prove they've still got it.
The Nominees:

Trophy Scars – Astral Pariah
It's been 7 years since we heard from Trophy Scars, but Astral Pariah didn't disappoint as the follow-up to their 2014 magnum opus Holy Vacants. It's more muddled than Holy Vacants, and lacks some of those clearly defined riffs/choruses, but the direction it departs to – this hazy, bluesy western feel – is rewarding in its own ways. Astral Pariah is just as bombastic and ambitious as any Trophy Scars album, and even if it's a little less immediate, it won't leave you feeling anything other than fully satisfied and slightly unsettled. Classic Trophy Scars.

Porter Robinson – Nurture
Also returning after a 7 year layover is Porter Robinson, who's given us this blissful slice of sunshine called Nurture. The album offers an ideal blend of electronic music and pop, mastering the art of the hook just as well as it implements its dense, lush atmospheres. There's something about Nurture that feels life-affirming; it's got this glass-half-full spirit that would be insufferably cheesy in the hands of any other artist, but Porter Robinson is able to walk that difficult tightrope. On the heels of a pandemic-marred 2020 – and as we continue to deal with the virus and its implications – Nurture is just what we need to keep our heads up and continue trudging onward.

The Antlers – Green to Gold
What is it about artists who left off in 2014 popping back up in 2021? Here's another member of the 7 year club, and their backstory is possibly the most interesting of anyone else's in this category. Frontman Peter Silberman – who suffered from severe bouts of tinnitus – nearly lost his hearing and quit music altogether after the band released Familiars. His road to recovery was slow and quiet, as he avoiding noises that could trigger and/or worsen his condition. Now, we finally get to witness his return as well as that of The Antlers. It's an appropriately hushed affair, but it still brings the band's classic charms to the table in what might be considered a contemplative Autumn record. Those who know what it took for the band to get to this point will appreciate Green to Gold that much more.

Darkside – Spiral
Spiral marked the return of Darkside after 8 years, and the album is every bit as breathtaking as its celebrated predecessor. Spiral is brimming with lush psychedelic atmospheres comprised of bubbling electronics, eloquent guitar riffs, and flourishing synths. The resulting ambiance is as smooth and shimmering as the artwork; it's this tightly composed sphere of funky downtempo grooves, spacey Pink Floyd-reminiscent rock, and even some breezy indie folk. There's seemingly room for everything inside of this brand new world that Darkside has created, and the only guarantee is that you'll leave the experience satisfied.
AND THE WINNER IS:
All of these albums marked triumphant returns for their respective artists, but few of them overcame as many obstacles as The Antlers did.
---
Category IV: Best Under-The-Radar LP
These records aren't widely recognized, but they rule anyway.
The Nominees:
Scarypoolparty – The Act of Forgiveness
Scarypoolparty sounds like the name of a horrendous pop-punk act, but it's actually just the moniker for American Idol runner-up Alejandro Aranda. You might be wondering how a television show contestant could be under-the-radar as this category requires, but few people have followed Aranda in the wake of his AI stint and even fewer were able to keep with him through the moniker change. Regardless, The Act of Forgiveness is something you shouldn't miss: it's nearly 2 hours long, and seemingly covers the entire spectrum of pop music – from Sheeran-esque (but better) acoustic balladry to The Weeknd reminiscent R&B, and from there all the way out to experimental hip-hop and classical "movements". The fact that all of this is achieved – and at such a high level – by one man is absurd. The word virtuoso has been thrown around, and after hearing The Act of Forgiveness, I'm not going to disagree.

Megan Wyler – Upside Now
With less than 1,500 monthly listeners on Spotify, Megan Wyler is no household name. That hasn't stopped her from crafting a stunner in Upside Now, which also sees Wyler returning to music after a series of health challenges facing her son. The album is breathtaking from a number of different vantage points – for starters, Megan's voice is pure and angelic. She seems to carry songs with little more than her vocal melodies, yet we're also treated to some of the lushest strings and most gorgeous pianos you'll hear in 2021. Upside Now accomplishes with less fanfare what so many singer-songwriters can't seem to: it moves the listener with simple but perfectly executed melodies. Sometimes, that's all you want.

Valerie June – The Moon And Stars: Prescriptions for Dreamers
Valerie June hasn't garnered as much attention as she deserves, and she's been talked about even less on Sputnik. Despite a booming and highly unique voice – as well as a sound that blends Memphis soul and psychedelic country – June is nevertheless destined to be an afterthought on most critics' 2021 summations. I refuse to let an album as gorgeous and and genuinely different as The Moon And Stars: Prescriptions for Dreamers fall between the cracks. Consider this your official notice to check out this pristinely produced, retro 60s-washed blast of soul/gospel/country.

John Grant – Boy from Michigan
Although 2010's Queen of Denmark drew a moderate amount of interest in some musical circles, John Grant's footprint seems to be diminishing a little more with each album he releases. What makes that baffling, at least right now, is that Boy From Michigan is arguably his best release since Queen of Denmark. It's a concept album that follows his upbringing as a gay kid in the midwest US, and boasts some of his most heartfelt ballads ('County Fair') right alongside some of his most grimy, exciting, and infectious beats ('The Rusty Bull'). The fact that this only has 5 ratings on this site is a travesty, so hopefully some of you will read this, go listen to the album, and subsequently fight the good fight for a man who deserves better.

Bruno Pernadas – Private Reasons
Bruno Pernadas' Private Reasons is one of the most enjoyable summer records of 2021, fusing sunny indie-pop melodies with lush folk and spirited jazz. On paper it sounds as though it'd be a bit all-over-the-place, but the record's warm, inviting aura is surprisingly cohesive. This is probably best represented on the 'Little Seasons' tracks (parts I and II), which flow along silky strings and elegant piano lines to a remote island beach somewhere. Since The Beach Boys aren't really around anymore, Bruno Pernadas has settled into a comfy niche here as my new favorite summer vibes artist, and the fact that he's sparsely referenced – at least on this site – only makes my affinity for his music even cozier.

Sloppy Jane – Madison
Sloppy Jane resides directly in the cross-hairs of one of my preferred – and most exhaustively searched – genres (avant/art-pop), so the fact that I didn't know what this project was or who Haley Dahl is just a few weeks ago should tell you just how under-the-radar she flies. Madison is a true magnum opus that swings between morbid crooners ('Jesus and Your Living Room Floor') and multi-suite 9 minute epics ('The Constable'). Dahl sings about uncomfortable subject matter and has little regard for convention, inserting everything from canned cheers to happy new year countdowns to fully orchestrated instrumental tracks – all while her songs brazenly waltz between tempos, styles, and unorthodox lyrics. The album feels a bit like something Regina Spektor would make if she suffered some personal trauma and became unhinged. You haven't experienced the best of 2021 indie-pop until you've given this a full spin.
AND THE WINNER IS:
Madison is a brilliant, and at times frightening, avant-pop experience that delves into the darkest corners of its creator's mind.
---

Category V: Best New Artist
New is defined as the artist releasing a debut LP or EP in 2021.
The Nominees:

BRUIT (for The Machine Is Burning…)
While I don't necessarily subscribe to the "beating GY!BE at their own game" refrain among many of this band's disciples (maybe they have a leg up on new GY!BE, but not their classics!), I do think this group is insanely talented. Their music is refined, intense, and elaborate. The pinnacles/breakdowns are impressive, and the build-ups won't leave you for wanting. BRUIT has essentially stormed post-rock as one of the best new artists in the genre in a long, long time, effortlessly blending the cornerstone attributes of post-rock with ambient electronics, classical, and progressive tendencies. If you think post-rock has stagnated over the years and has little new to offer, then I suggest you try BRUIT before throwing in the towel for good. This is a band that has an extremely promising future.

Squid (for Bright Green Field)
Squid is one of the best experimental post-punk outfits out there, and they're only one LP deep into their discography. Bright Green Field teeters off-balance on the ledge of melody and cacophony, always pioneering unconventional sounds. The album throws everything at the wall – post-punk/indie-rock/electronic/jazz/math-rock – and most of it sticks. Many people will point to Black Midi as the pioneers of this style, but Squid is right there with them stride-for-stride. If you like your music punk-ish and kind of weird, then Squid should be near the top of your list of bands to check out. The scary part is that they're only scratching the surface of what they can do.

Adjy (for The Idyll Opus I-VI)
Well, this came out of nowhere. With 15 tracks and over 1.5 hours of what might be best described as emo-folk, The Idyll Opus isn't for those with fleeting attention spans. It's a massive concept album with a highly engaging and original storyline, so if you're a lyric aficionado, then listening to this album is akin to reading a fantastic novel. The way the band blends emo, indie-rock, and country is fairly unique, and the poignant delivery helps mitigate the record's gargantuan length. It only took one album for Adjy to be knocking on The Dear Hunter's door as one of the better theatrical/concept-bound alternative groups out there – an impressive feat.

Anna Leone (for I've Felt All These Things)
You'd be pardoned for asking "who?", but don't let the lack of name recognition deter you from checking out one of the most affecting indie-folk records of the year. Affecting is the best adjective I can think of because words like "emotional" don't necessarily convey that the music impacts its listeners – just that it is. Anna Leone's music transcends that gap to grab you by the heart and force you to feel. The music is simple – there's nothing complicated about a woman singing while occasionally plucking her acoustic guitar – but it's how she utilizes the music's sparseness to let you hear the pain, the longing…the desperation. Leone seems to have already mastered the art of confessional folk, and her debut is one hell of a depressing and cathartic vessel.

Coevality (for Multiple Personalities)
Proggy jazz fusion isn't my typical wheelhouse, but Coevality isn't a typical band. On their debut, Multiple Personalities, they demonstrate their brilliant blend of technical precision, adept songwriting, and lush/expansive atmosphere. Many bands of a similar ilk can only pull off one or two of those things: where technical precision can be found, songwriting is lacking / where engaging songwriting can be found, technical precision is lacking / etc. However, Coevality ties everything together into one instrumentally impressive and also really fun experience.
AND THE WINNER IS:
It was tough picking just one winner out of this bunch, but Leone's music was the easiest for me to relate to. Other bands here are more instrumentally talented, but Leone writes from the heart.
---
Category VI: Best EP
Short and sweet extended plays that are well worth your time.

The Nominees:
Kaytranada – Intimidated
This is a bumpin little EP comprised of 3 super catchy R&B tunes. Intimidated brings guests like H.E.R., Thundercat, and Mach-Hommy into the studio to perform over Kaytranada's ludicrously groovy beats, with 'Be Careful' perhaps serving as the highlight. Each song is smooth though, and the result is a sleek and sexy little EP that – at under 10 minutes in length – is simply too easy to listen to for anyone not to hear this.

The Antlers – Losing Light
If you enjoyed Green to Gold, then this EP is sort of like listening to a distorted version of that LP in an alternate reality. The music is still remarkably calming and subtly memorable – as the EP recycles the album's melodies – but it's a worthwhile listen for the interesting twists and wrinkles that Silberman and co. implement. For instance, the creepy low vocals in 'Volunteered' and ghostly/operatic chorus in 'G2G' are two moments that really contribute to the Green to Gold (but warped) sensation. This won't make a believer out of those who don't like The Antlers, but for fans of the band, this was an expected gem.

Stephen Sanchez – What Was, Not Now
This EP packs some of the most romantic pop I've heard all year, hands-down. Stephen Sanchez has a great voice for love songs, and his soft delivery/heart-on-sleeve lyrics make it difficult not to swoon even though the lyrics are essentially par-for-the-course. Imagine a new and improved Ed Sheeran – minus all the streamlined bullshit and hilariously bad hip-hop – and you get What Was, Not Now. It's 6 songs of lush, slow-dance balladry – nothing more, nothing less – but executed to near-perfection.

Souveneer – Dream Journal
If Dream Journal was released under the Tigers on Trains moniker, or especially The Republic of Wolves, people would have swarmed this EP. Souveneer is the solo project of both those bands' frontman though (Mason Maggio), and this EP is every bit as good. It's a wistful 7-track EP that sees Maggio delivering some markedly depressed lyrics (i.e. "When you were hopeless…you were right") alongside carefully plucked acoustics, brass/strings, and subtle melodies that grow big time. It's a very elegant and refined EP that requires the listener to immerse him/herself in Maggio's thoughtful lyrics and haunting atmospheres, but when you do that, the results are utterly beautiful.

Poppy – EAT (NXT Soundtrack)
Remember when we all thought Poppy was badass for her nu-metal/pop hybrid I Disagree? Well, EAT is a different animal. Poppy screams and shrieks her lungs out right alongside driving choruses to ensure that this EP is simultaneously loud and fun. Poppy's entire career is basically meme-worthy, but she's if nothing else unafraid and unabashed. As she continues genre-hopping and trying her hand at whatever she feels like, EAT will almost certainly be remembered as one of her most intense outings.

Kishi Bashi – Emigrant
A lot of people only like the sprightly and energetic Kishi Bashi of Lighght, but I prefer the lush folk and Americana he demonstrated on Omoiyari. If you'll recall 'Annie, Heart Thief of the Sea' – Omoiyari's jaunty folk romper of a closer – then you'll already have a good idea of what to expect from Emigrant. This EP's style closely mirrors the elements of that song, leaning heavy into the Americana vibes. Emigrant is a blend of pastoral aesthetics – pluck-y guitars, violins, fiddles – and includes covers of songs by Dolly Parton and Regina Spektor alongside 4 originals. It's rustic and bare-bones, extremely memorable/infectious, and definitely one of the year's strongest extended plays.

Glaswing – I'm in the Checkout Line of My Life
Paging all fans of Copeland…in case you didn't know, this is the side project of Aaron Marsh! I'm in the Checkout Line of My Life is the first of two EPs offered by Glaswing in 2021, and to me it was clearly the better one. It's a glistening blend of electronic-pop and various indie-isms, combined with Marsh's trademark knack for squeezing your heart until you exhale and exhaustively collapse inward upon your own feelings of romance and unrequited love. For my money, it doesn't get much better than 'When You're Smiling My Way'. Dive into this EP and swoon away.

No Suits – Fool's Paradise
Every year is a rough year for hip-hop at the SMA's, but that's through no fault of the genre itself. In a year when…I dunno, maybe Donda?…was the best hip-hop to cross my radar, Fool's Paradise didn't lag very far behind. This is a very mainstream, sleekly produced EP, but it's also very memorable/enjoyable. The R&B presence and ever-so-slightly psychedelically-tinged atmosphere did just enough to make me recall Mac Miller's Circles (my 2020 AOTY runner-up), so Fool's Paradise was basically a slam dunk from the moment I laid ears on it. Take this Sowing hip-hop rec and run with it, I guess?
AND THE WINNER IS: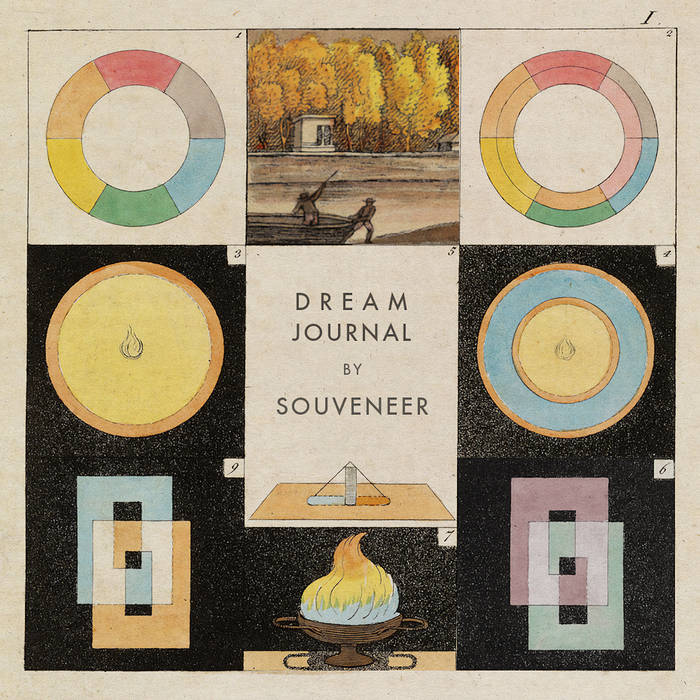 This 7-song, 24-minute slice of indie-folk is both gorgeous and poignant; a reminder that anything Mason Maggio touches turns to gold.
---

Category VII: Song of the Year
These tracks represented 2021's cream of the crop.
The Nominees:
Dvne – Omega Severer
This could go down in Sputlore as the song that got me (back?) into metal. Everything about this feels tailor-made for my ears: the beefed-up electric guitar riffs that sound so rich and full; the perfect balance between growls and melodic cleans; the epic atmosphere and the song's 9 minute length…it's all just…so…perfect, ugh. The best part of the song is from roughly 2:25-5:00, when an absolutely insane guitar solo accompanied by high-pitched wails in the backdrop eventually transforms into heavier stutter-stop riffing and guttural screams. Still, the back half of the song is nearly just as stunning with its complex riffing and explosions of intensity. This song is the most excited I've been about metal since Opeth's Watershed all the way the fuck back in 2009.
Iosonouncane – Ashes
Do you like Kid A-era Radiohead? Do you also like creepy shit like Swans' The Seer? Well, say no more – because 'Ashes' is the best of both worlds. The track begins with Jacopo Incani's unsettling verses about hush fishes or some shit like that (most of the album is a gibberish concoction of multiple languages), then is joined in by these startlingly decisive finger-snapping/handclapping sounds which might just be electronic effects, and then all hell fucking breaks loose. The bass kicks in, unsettling synths shoot up the song's spine, scrambled vocals cut in and out of the mix, and Incani lays down a series of authoritative riffs that pummel you across the vast majority of the track's runtime. This isn't a song you want to listen to right before settling in for a night of sweet dreams – it's the stuff nightmares are made of.
Lord Huron – Long Lost
Warmth is a subjective trait in music, but if I were to try to somehow quantify it sonically, it would sound like Lord Huron's 'Long Lost'. This song has absolutely gorgeous folk-pop aesthetics across the board: flourishing string sections, jubilant pianos, a huge sing-along chorus…it basically checks every box you'd need to in order to be the aural equivalent of a gorgeous summer day. It covers your daily dose of welcoming melodies, longing nostalgia, and earnest romance all in a little under 5 minutes. Even the coldest and most bitter/cynical heart would have no choice but to beam after hearing 'Long Lost'. This thing possesses rare beauty.
The World is a Beautiful Place & I Am No Longer Afraid to Die – Fewer Afraid
Hey, you got time for a 20 minute song? Well if not, make time, because 'Fewer Afraid' is absolutely phenomenal. As the closer to The World is a Beautiful Place & I Am No Longer Afraid to Die's towering magnum opus Illusory Walls, 'Fewer Afraid' lives up – and possibly even exceeds – the magnitude of its role. As the song ebbs and flows between lush pockets of indie-rock and riff-driven post-rock pinnacles, it eventually concludes like a spiritual guide to living in the 2020s: "You believe in something watching over, I think they have a sick sense of humor / As quickly as it happens, they forget, then it happens again and again and again and again"…"You cry at the news, I just turn it off, they say there's nothing we can do and it never stops / You believe in a god watching over, I think the world's fucked up and brutal / Senseless violence with no guiding light, I can't live like this, but I'm not ready to die." As the song's winding and adventurous 20 minutes draw to a close, we get the self-referential verse: "The world is a beautiful place, but we have to make it that way." What better advice is there to live by?
The Killers – West Hills
The year is 2020, and The Killers are still old news. Yeah sure, they just released Imploding the Mirage and you are mildly impressed, but it's not like they're relevant or anything. Nothing they could ever do would be as fun as Hot Fuss or as nostalgic as Sam's Town, and all that shit was released practically 20 years ago. The date is August 13, 2021, and you click play on your downloaded copy of Pressure Machine, hoping for the best but expecting the worst: 'West Hills' blows your fucking mind and suddenly those iconic releases of yesteryear sound so small. With its setting in the decaying small towns of rural America, its full-blown account of heroin abuse, and the narrator's frustrating insistence that God will "know his heart", you're suddenly planted right in the center of Brandon Flowers' concept album – only this time, he actually has something worth saying. The rest, as they say, is history. Obviously, you finish listening to Pressure Machine and slap a 5/5 on that bad boy, and then wax poetic about the death of "the American dream" for several paragraphs and pretend it's a review. But it all started with 'West Hills'…remember that.
The Felice Brothers – Jazz on the Autobahn
If you appreciate songs that tell a story, then you'll want to lend 'Jazz on the Autobahn' an ear. The Felice Brothers – who vaguely recall a number of classic folk songwriters ranging from Bob Dylan to Neil Young – set the stage with a local town's sheriff driving off into the sunset with the wife of an oil tycoon (named Helen) as they argue about what the apocalypse will be like. Helen insists that the end of the world will "look like a tornado with human eyes" and be a "sundown on the human heart", while the sheriff emphatically sings that "it will be hard to recognize each other through our oxygen masks / the successful sons of businessmen will set their desks on fire while five star generals of the free world weep in the oil-choked tide." The dichotomy here is clear; Helen has a spiritual view of the apocalypse and sees it as a beautiful thing – like jazz. The sheriff has more of a worldly view, and refutes that it "won't sound like jazz" and will be more like human-kind's undoing of the natural world. The album – From Dreams to Dust – boasts plenty of similarly intriguing storylines and lyrics, but this song feels special. Oh, and it's infectious as hell once you listen to it more than a couple of times.
Biffy Clyro – Holy Water
The Myth of the Happily Ever After is an album overflowing with really catchy alt-rock tunes, but what made 'Holy Water' stand out to me was its lyrics. In today's hyperpolarized political climate, this verse hit me square in the gut: "If we could talk about it, sing a song about it, throw our arms around it – we could make a change / Or we could shout about it, start a fight about it, spill some blood around it – make the same mistakes." Damn. I don't want to delve too deep into the political aspect of the song (or the album from whence it came), because that's less important than the overarching message here. As the song ends to a series of driving, emphatic electric guitar riffs, it feels like Biffy Clyro's way of hammering the point home. All we have is each other…
AND THE WINNER IS:
While all of the tracks nominated are exceptional, there's something about 'Fewer Afraid' that feels bigger than music. It's an observation of life and death, the human struggle, and the very specific obstacles to mankind in the year 2021. It's a message well worth the 20 minutes it takes to tell it.
---

Category VIII: AOTY Honorable Mentions
These albums were on the cusp of AOTY status, but fell just shy. There is no winner in this category, just shout-outs!

Dvne – Etemen Ænka
Prior to 2021, few metal albums resonated with me on the level that Etemen Ænka has this year. This album feels like a fresh take on all the old Opeth albums that I used to love way back in the day: it's got an amazing blend of harsh and clean vocal styles, and the guitar tone is incredible. You'll obviously have to excuse me if there are better comparisons to be made in the broad scope of all things metal, but yeah. From the moment 'Enûma Eliš' kicks off the experience with its urgent drumming/riffing, it's clear that the album is going to be on another level. Every song here upholds Dvne's standard of excellence, but 'Towers', 'Court of the Matriarch', 'Omega Severer', and 'Sì-XIV' are truly special. Some people have complained about the interludes, but I think they're practically necessary to catch your breath after some of the mind-blowing displays that Dvne pulls off. I expect this to be the top metal album of 2021 for many people, both within Sputnik's confines and in the general populace. It achieves rare levels of brilliance.

Lord Huron – Long Lost
Some albums just have a certain magic about them. Long Lost is full of love and summer air – but it comes to us without many of the pitfalls of albums boasting such an aethetic. This isn't really cheesy, and it's not annoyingly chirpy or optimistic either. It's just pure, good ol' fashioned indie-folk. Lord Huron weaves in clips of old live performance shows to give the album something of a tattered-edge, this worn feeling that elicits a certain level of nostalgia while keeping the meat of the record squarely in the present. The album is almost one hour long but never feels like it, blending together the aforementioned interludes and outros with heavily melodic and well-executed songwriting. There's a stretch of tracks – 'Long Lost', 'Twenty Long Years', and 'Drops in the Lake' to be precise – that would rank as, quite possibly, the best three song run of the year for me, and that's not even taking into account that the penultimate 'What Do It Mean' could be the best song Lord Huron has ever written. This is the sort of album you make memories to. Just let your guard down and take in all of its warmth.

Between the Buried and Me – Colors II
Colors II is fucking ridiculous: it's hyper-experimental, highly melodic, technically precise to the point of instrumental masturbation, includes samples of dogs barking, and it's like a week long or something. Although I can understand why it would be a sensory overload for many, all of this is actually why I love it. Sure, it's a bit much to take it all at once, but a lot of overlong (yet superb) records were released in 2021 and I'm not of the belief that length should ever be a diminishing force against an artist's accomplishments. And boy does Between the Buried and Me accomplish a lot here – so much, in fact, that recounting specifics would probably be an error in judgment with regard to holding readers' interest (but then again, if you've read this far into this gargantuan blog post…). Anyway, Colors II is one of the best blends of progressive and death metal that I've ever heard, and the fact that Between the Buried and Me are able to execute one style so well and then turn on a dime to deliver us something extremely different (for reference, see 'Revolution in Limbo') is something to behold. It's a wild and unrestrained exhibition of talent, the likes of which very, very few bands could pull off.

The Killers – Pressure Machine
Last year, if you'd told me that The Killers would release a borderline AOTY contender in 2021, I would have laughed in your face. Yet, here we are with Pressure Machine – by all accounts one of the best concept albums of the last decade. Pressure Machine takes several interview clips between the band and lifelong residents of Brandon Flowers' home town of Nephi, Utah, and scatters them throughout a series of songs which depict rural decay in the United States. These are people who are addicted to opioids and heroin, are unfaithful in their marriages, and bully homosexuals into suicide – but then sweep all that under the rug when it's time for church. They take factory jobs straight out of high school, get married, and raise their children to repeat the cycle. There are interwoven themes about how these residents spend their whole lives stuck and barely living, awaiting an afterlife that may or may not ever arrive. Brandon Flowers has spent the better part of his career with The Killers chasing some elusive Earth-mover of a magnum opus. While that search has proven mostly elusive, he has made easily his most important statement yet in this moment of quiet reflection.

Manchester Orchestra – The Million Masks of God
With The Million Masks of God, Manchester Orchestra has completed their holy trinity of classics which began with Simple Math in 2010 and continued with A Black Mile to the Surface in 2017. This is the band's most unified concept yet, focusing on marriage, family, and death. Songs bleed into one another with ease, while Hull and co. subtly experiment with various electronic effects. Still, the band's best moments come when they return to their bread-and-butter: the quiet acoustic folk of 'Telepath', the string-swept indie-pop of 'Inaudible', the explosive rock of 'Dinosaur', and the impassioned lyrical goldmine of 'Obstacle'. The Million Masks of God sees Manchester Orchestra at their sleekest and possibly most manufactured, but when the product is this damn good, we'll continue to eat it up without reservation.
---

Category IX: Album of the Year
The best of the best – these are the albums that you must hear before you can consider 2021 complete.
The Nominees:
The Felice Brothers – From Dreams to Dust
Some albums have what I'll call a "classic charm". That's basically all-encompassing in terms of what a classic means musically: yes, it's a bit of a throwback; yes, I think it is basically perfect; and yes, I think it will sustain its appeal over the course of many years. From Dreams to Dust is, by all angles of that definition, a true classic. Even the artwork feels timeless. Musically, From Dreams to Dust blends indie-rock, folk, and country/Americana into a very palatable experience, but what makes it unforgettable – and likely to stand the test of time – is its amazing lyrical and storytelling ability. Ian and James Felice tell tales like few modern artists, while often injecting humor to counterbalance the record's overarching theme of death. Their melodies are delivered in a half-talked, half-sung manner that makes it feel extremely personal yet highly enjoyable/memorable at the same time. Instrumentally, the album is elegant yet exciting – it never makes bids for unearned "epic moments", but is constantly changing up the type of song being delivered to keep listeners on their collective toes. 'Jazz on the Autobahn', 'Be At Rest', 'Inferno', and 'We Shall Live Again' are four of the best songs of 2021, but there's nary a weak moment here even in-between those shining highlights. From the moment it dropped, From Dreams to Dust had AOTY contender written all over it.

Mastodon – Hushed and Grim
When talking about my favorite metal albums of all-time, I think back to albums like Metallica's Ride the Lightning and Opeth's Watershed. With the release of Hushed and Grim, Mastodon has joined – dare I say, eclipsed – that elite company. Never before have I been this immediately swept away by a metal release. It more or less utilizes all clean vocals, which allows the melodies to really take hold and become ingrained in your memory. In spite of this, it never feels "soft"…the atmosphere is very raw and coarse – not due to poor production as some might argue – but instead because Mastodon doubles down on creating music with an organic, natural, and almost live feel.  To counterbalance that rawness, Hushed and Grim provides us with spectacular guitar work – both in the way it propels songs forward with its dirty, driving riffs as well as the way it lights up the atmosphere with fiery, complex solos. As a double album spanning two discs and 1.5 hours, this thing also manages to never feel stagnant or repetitive – which I'd say is borderline miraculous, but with a band as good as Mastodon, I'd instead chalk it up to talent. Hushed and Grim is the metal album to take away from 2021.

Leon III – Antlers in Velvet
2020 was an interesting year for country music because it seemed like so many artists were pushing the genre's boundaries. That progress seems to have slowed a bit in 2021 – or perhaps it just eluded me – but Leon III is one band that kept the pedal to the floor. Antlers in Velvet is a sprawling psychedelic-country album that is equal parts 70s Pink Floyd and modern country. Andy Stepanian's vocals bring the country twang, but they're also tough, raw, and powerful. Mason Brent's guitar work is transcendent, delivering one incredible solo after another while sprinkling in a career's worth of well-timed licks/riffs into one LP. The band puts it all on the line immediately with the proggy/psychedelic opener 'Fly Migrator' – a 9 minute epic that dabbles in ambient keys, employs a variety of vocal intensities, and erupts into a huge guitar solo in the final minutes before fizzling out into a sea of various instrumental noodling. As you venture further into Antlers in Velvet, you'll begin to realize that 'Fly Migrator' is just the tip of the iceberg. This album's 8 songs are all killer, which combined with Leon III's trailblazing spirit makes it a surefire candidate for the best thing to come out of 2021 musically.

Iosonouncane – IRA
Very rarely, an album will come along that feels revolutionary. It redefines musical boundaries, shatters expectations, and leaves jaws upon the floor. Thinking back to Radiohead's Kid A, that's the sort of impact that I'm talking about. I firmly and wholeheartedly believe that IRA is that special. To get one thing out of the way first, the album is – if anything – inaccessible. It's a triple-LP length with an almost 2 hour runtime, it features swirling drone passages (think Swans), and is sung primarily in a made-up language a la Sigur Ros. Once you come to terms with the fact that this is no family car trip sing-along, IRA's brilliance unfolds in seemingly infinite layers. It experiments with electronics and drones, but also isn't afraid to launch into a pop chorus. It's beautiful and terrifying in equal measures, crafting atmospheres that are both heartening and haunting. The Italian madman behind the moniker – Jacopo Incani – is a brilliant composer, fusing genres from all over the musical spectrum into this heart-stopping opus. This is an album that makes other works feel ordinary.

The World Is a Beautiful Place… – Illusory Walls
Illusory Walls exceeded my wildest expectations from this emo/post-rock outfit. The World is a Beautiful Place & I Am No Longer Afraid to Die have pushed themselves to their unquestionable peak with this record, a towering 70-minute magnum opus that incorporates winding, progressive rock a la Circa Survive with their traditionally poignant emotions and insightful lyrics. Of all the lengthy albums to drop in 2021 (and there were a lot of good ones!), Illusory Walls feels the shortest, which is a testament to the flawless songwriting on display here. From the bombastic opener 'Afraid to Die' past the riffy 'Queen Sophie for President', through the mystical of 'Invading the World of the Guilty as a Spirit of Vengeance', and around the sinister 'Died in the Prison of the Holy Office', this is just one incredible prog-emo moment after another. The album would have been perfect had it ended on the big rock and even bigger emotions of 'Trouble', but the band turns Illusory Walls into an embarrassment of riches by closing it out with two massive curtain calls – the breakdown-laden 'Infinite Josh' and the life-altering brilliance of 'Fewer Afraid'. If this doesn't end up getting the nod for my 2021 AOTY – see below – then you can pretty much crown this as 1B to that album's 1A. Absolutely phenomenal.
AND THE WINNER IS:
User letsgofishing once referred to IRA as "ultra-pretentious terrifying Italian gibberish naked man anti-pop." Do I really need to sell it beyond that? After plenty of deliberation, I can finally proclaim this as my official 2021 Album of the Year.
---

Category X: Sowing's 2021 Playlist
A personally curated playlist from me to you. This expansive 100-song, 8-hour playlist contains only one song per album to maximize your exposure to the music that I enjoyed over the course of 2021. The playlist is ordered chronologically – so hit play to experience 2021 as a journey through time, or simply shuffle it to get a random variety of Sowingcore. I hope you like it!