Hello and welcome back to our ongoing sexification of current Staff by way of deep-diving casual-reading interview razzle, Sputnik's very own Meet the Spartans. Allow your jaw to drop as impossible questions are posed and the Staffers you never acknowledged surpass your wildest expectations.
Today's willing participant is our dusky-winged angel of dark feels and industrial bops, DrGonzo1937. Please give him a hero's welcome; in we go!
Hi Sir Gonz! Who are you? 
A 34-year-old Brit that still loves The Backstreet Boys. 
Name three things that spark joy in you.
Cats, music, and reading books.
New music vs. old music: discuss. Which occupies more of your time, and why?
I'd say it's a healthy 50% 50% split. I feel like new music doesn't get the credit it deserves; there's plenty of derivative stuff out there (metal is the worst for that these days), but there's still a lot of really innovative music out there that needs support, so I'm constantly on the lookout for that new music and talent, and I try my best to support it in any way I can.
Conversely, there's still a lot of old music out there that I haven't listened to yet, things which could shape my tastes for the better, so I keep my eye out for it and look to recommendations from users on Sputnikmusic.
What review are you most and least proud of from within the last year?
I'm terribly self-deprecating about my own work, so it's hard to really say haha. I think my Black Sheep Wall – Songs for the Enamel Queen is a solid(ish) critique, or maybe Billie Eilish – Happier Than Ever.
My least proud would probably be Ed Sheeran's = or Death From Above 1979 – Is 4 Lovers, simply because average albums aren't the easiest to write about (for me anyway).  
I recall that you love your physical media! What purchase has brought you the most joy this year?
I recently bought an original Wham! The Final boxset from 1987, which is pretty rare. I have a sickly obsession with George Michael, so that was a pretty rad find for me. A less lavish purchase, but equally elating, would be Musk Ox's Inheritance LP that's signed by the band. 
Can you give us a bit of goss on your Staff career? How long have you been on the team, what did you initially hope to achieve as Staff, how did that go and how has it changed over time? What's your attitude to the role now?
I've been on the Staff team since the start of 2019, and I was a Contributor from 2017 before that. Sputnikmusic is probably the single most important site on the internet for me, it's changed my life incalculably for the better. I've never been a very confident person, and never had any aspirations to go up the ranks, but was encouraged by people like Sowing to push myself. My goal if I ever got the Staff tag was to deliver quality and consistent content to the best of my abilities, to encourage people the same way Sowing did for me, and to cover areas that were maybe lacking on the site. I'd like to hope I've succeeded somewhat with those goals.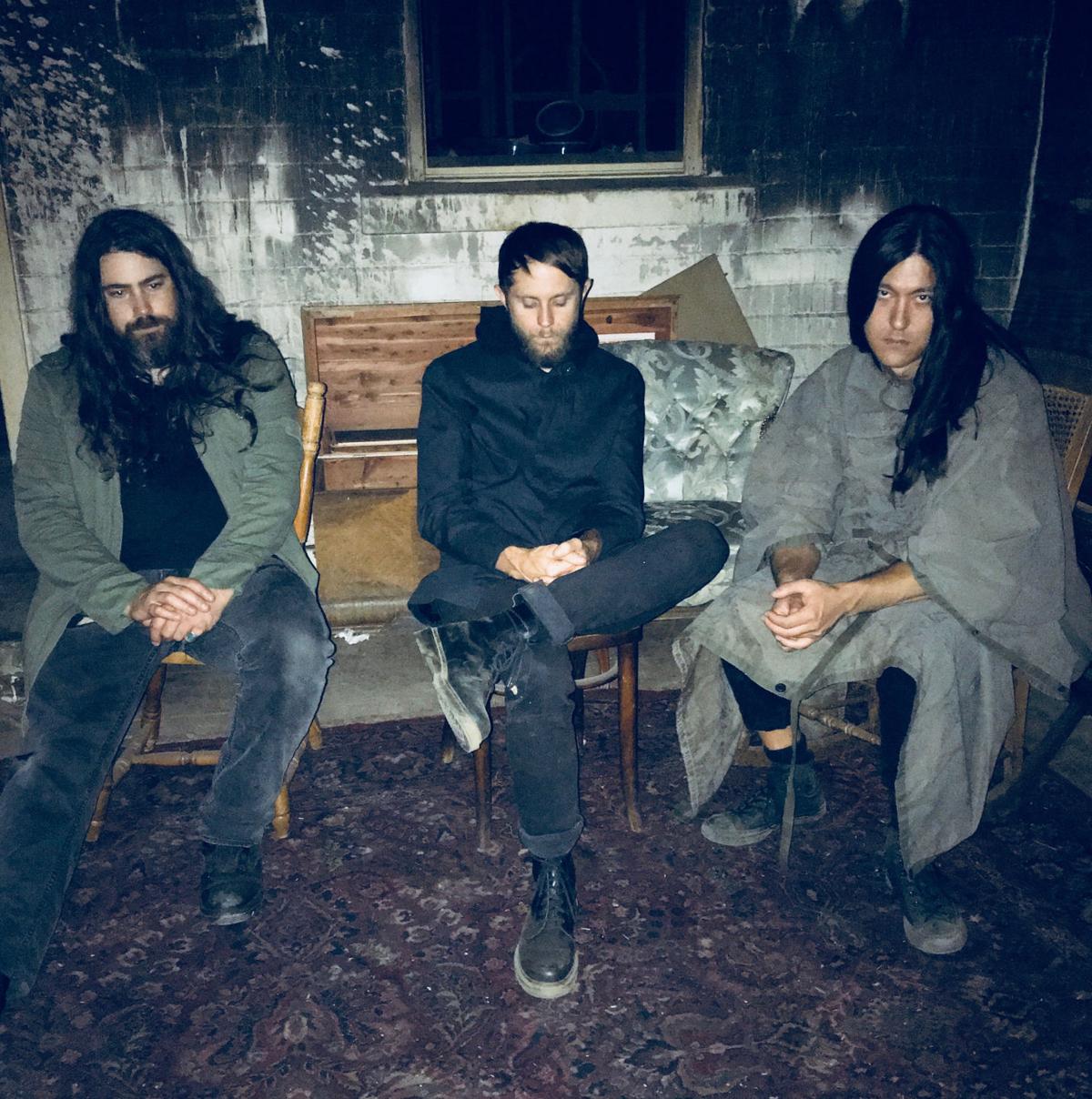 In regards to my attitude and how it's changed over time, I'd say it hasn't really. I'm on an endless path to push my abilities to the limits. I've always been really anxious talking to strangers, but since lockdown last year I decided to throw myself into the deep end and interview bands – starting with John Famiglietti from HEALTH (one of my favourite bands). Since then I've done a number of interviews that have rattled that negative quality of my character, and I feel like every time I do a new interview, I feel more confident doing them. So, it's all about self-improvement.
You currently manage the site Facebook page and the YouTube channel – quite the workload! What's the most rewarding part of these roles, and are there any future ideas you have for either platform?
Yeah, it can be quite a task at times, but it's such a wholesome feeling when a band gets wind of the content we provide on Sputnikmusic, and is completely humbled by the adulation. Album of the Month is a prime example of that – where bands like Trophy Scars put the award on their cover photo. It's such a great feeling. The Youtube channel is in its early days, and I feel like it's only now starting to take some shape with the content being put on there, but I'm really proud of the stuff that's on there thus far.
Next year I intend to do more video interviews for people to enjoy, and I've been toying with the idea of doing quick video reviews for albums and maybe even discussion events where Staff/Contributors have discourse over new music and/or topics and events pertaining to music.     
Who's your favourite Contrib, and why?
Ooph, tough one. I love you all! I've had a lot of interactions with DivergentThinking, Jesper L and Garas over the years, so I hold a small bias towards those guys.
Shag/marry/kill: Michael Gira・Marilyn Manson・Josh Homme?
I'd marry Gira, no two ways about that. Homme would be a class shag I think, so Manson would probably get the bullet.
Snap takes on each of the following:
Timothee Chalamet
Delicious.
Taylor Swift (2021)
Tolerable.
Cornelius
The Centurion? Chad.
Taylor Swift (2012)
Intolerable.
Thurston Moore
Legend.
Thee Michelle Gun Elephant
Gods.
DrGonzo, thank you for your time!
Staff Wars will return soon, with a new participant and an even fresher set of questions!
Place your bets on who will be next, and if you have any specific questions for certain Staffers, please state them! We can't guarantee that everything, or even anything, will be directly addressed…
…but on this website, dreams do come true sometimes!
Peace out.