Here's a list of major new releases for the entire month of December 2020.  These releases have been condensed into one post as, historically at least, December is a slower time for new musical releases. In the meanwhile, our staff will be working on compiling their highly anticipated "Top Albums of 2020" feature, so stay tuned to see what we anoint as the album of the year. With regards to the below releases, please feel free to request reviews for any of the following albums. From our staff and userbase to you, we wish you and your loved ones a safe and happy holiday season. We'll see you in January!
---
– List of Releases: December 4, 2020 –
Arctic Monkeys: Live At The Royal Albert Ha
Genre: Alternative/Indie Rock
Label: Domino
Blackfield: For the Music
Genre: Alt/Progressive Rock
Label: WM Germany
Calexico: Seasonal Shift
Genre: Country/Americana/Folk
Label: Anti/Epitaph
Com Truise: In Decay, Too
Genre: Electronic/IDM
Label: Ghostly Int'l
Deafheaven: 10 Years Gone (Live)
Genre: Black Metal/Shoegaze
Label: Sargent House
The Deviant: Rotting Dreams of Carrion
Genre: Death/Black Metal
Label: Soulseller

Gama Bomb: Sea Savage
Genre: Thrash Metal
Label: Prosthetic

grandson: Death Of An Optimist
Genre: Alt-Rock/Hip-Hop/Electronic
Label: Fueled By Ramen

Green Druid: At the Maw of Ruin
Genre: Psychedelic/Doom Metal/Stoner Rock
Label: Earache

Hollywood Undead: New Empire, Vol. 2
Genre: Hip Hop/Nu-Metal
Label: BMG
Iron Savior: Skycrest
Genre: Power/Heavy Metal
Label: AFM
Joan of Arc: Tim Melina Theo Bobby
Genre: Indie Rock/Post-Rock
Label: Joyful Noise

Jordana: To You
Genre: Indie/Dream Pop
Label: Grand Jury Music

Kelly Moran & Prurient: Chain Reaction At Dusk
Genre: Minimal/Classical/Electronic
Label: Hospital Productions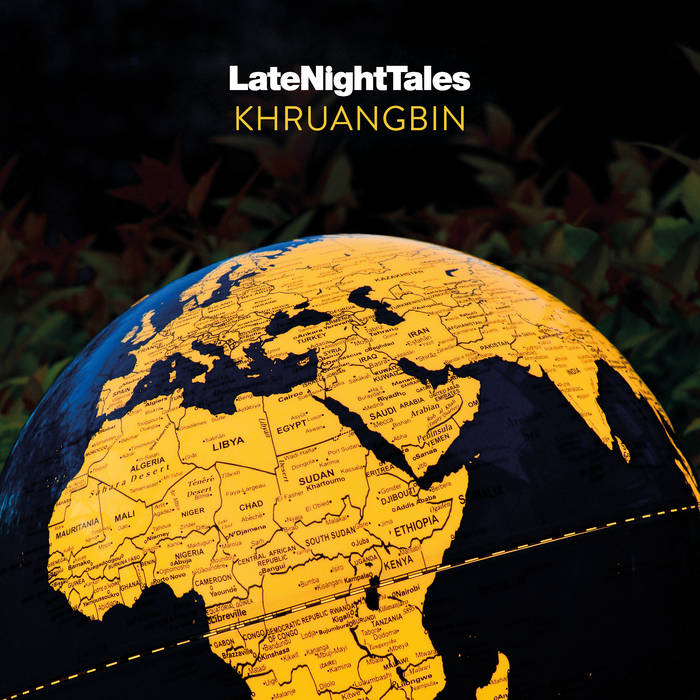 Khruangbin: LateNightTales
Genre: Funk/Psychedelic
Label: Piccadilly Records

Nicholas Lens & Nick Cave: LITANIES
Genre: Gothic/Post-Punk
Label: Deutsche Grammophon

Shawn Mendes: Wonder
Genre: Pop/Folk
Label: Island
Sigur Rós: Odin's Raven Magic
Genre: Post-Rock/Ambient
Label: Krunk
SUSS: Promise
Genre: Country/Ambient
Label: Northern Spy
Vanden Plas: The Ghost Xperiment – Illumination
Genre: Progressive Rock/Metal
Label: Frontiers Records SRL

The White Stripes: The White Stripes Greatest Hits
Genre: Alt-Rock/Blues
Label: Legacy Recordings

Yungblud: weird!
Genre: Pop-Rock/Hip-Hop
Label: Locomotion/Interscope
---
– List of Releases: December 11, 2020 –
The Avalanches: We Will Always Love You
Genre: Electronic/Downtempo/Hip-Hop
Label: Universal Music Australia Pty. Ltd.
Belle and Sebastian: What To Look For In Summer
Genre: Indie Pop/Folk/Rock
Label: Matador
Black Wing: No Moon
Genre: Shoegaze/Electronic/Post-Punk
Label: Flenser
Deeds Of Flesh: Nucleus
Genre: Death Metal
Label: Unique Leader

Elephant Tree: Day of Doom Live
Genre: Psychedelic/Doom Metal/Stoner Rock
Label: Magnetic Eye
Helios: Domicile
Genre: Ambient/Electronic/Post-Rock
Label: Ghostly International
Jason Lancaster: Say I'm What You Want
Genre: Pop-Punk/Alt-Rock
Label: We Are Triumphant
Kacy & Clayton: Plastic Bouquet
Genre: Country/Americana
Label: New West
The Kills: Little Bastards
Genre: Indie/Alt-Rock
Label: Domino
Landshapes: Contact
Genre: Dream-Pop/Indie-Rock
Label: Bella Union
M. Ward: Think Of Spring
Genre: Folk
Label: Anti-Epitaph
Osees: Panther Rotate
Genre: Psychedelic/Lo Fi/Noise Rock
Label: Castle Face
Paul McCartney: McCartney III
Genre: Pop/Rock
Label: Capitol
---
– List of Releases: December 18, 2020 –
Dave Hause: Patty / Paddy
Genre: Folk/Alt-Rock
Label: Dave Hause
Hayley Williams: Petals for Armor: Self-Serenades
Genre: Pop/Alt-Rock
Label: Atlantic
Lanterns on the Lake: The Realist EP
Genre: Dream-Pop/Post-Rock
Label: Bella Union
---
Follow us on…