Here's a list of major new releases for the week of October 30, 2020.  Please feel free to request reviews for any of the following albums from staff and/or contributors.
---
– List of Releases: October 30, 2020 –
Amy MacDonald: The Human Demands
Genre: Alternative Rock
Label: Infectious Music
Andrew Bird: Hark!
Genre: Indie-Folk/Classical
Label: Loma Vista
Ane Brun: After the Great Storm
Genre: Folk/Indie-Rock
Label: Balloon Ranger
Ariana Grande: Positions
Genre: Pop/R&B
Label: Republic
Black Foxxes: Black Foxxes
Genre: Alt-Rock/Emo/Post-Hardcore
Label: Spinefarm
Black Stone Cherry: The Human Condition
Genre: Hard Rock/Blues
Label: Mascot

Bring Me The Horizon: Post Human: Survival Horror
Genre: Metalcore/Post-Hardcore/Pop-Rock
Label: RCA

Carcass: Despicable
Genre: Melodic Death Metal/Grind
Label: Nuclear Blast

Dope Body: Crack A Light
Genre: Noise-Rock/Punk/Grunge
Label: Drag City

Draconian: Under a Godless Veil
Genre: Doom Metal/Death Metal/Gothic
Label: Napalm
Eels: Earth To Dora
Genre: Indie-Rock/Indie-Pop/Lo-Fi
Label: E Works
Elvis Costello: Hey Clockface
Genre: Pop-Rock/Post-Punk
Label: Concord
Emma Ruth Rundle & Thou: May Our Chambers Be Full
Genre: Post/Sludge Metal
Label: Sacred Bones

The Flower Kings: Islands
Genre: Progressive Rock
Label: InsideOutMusic

Goo Goo Dolls: It's Christmas All Over
Genre: Pop Rock
Label: Warner Bros.

Kate Miller-Heidke: Child in Reverse
Genre: Pop/Alt-Rock
Label: EMI

Meghan Trainor: A Very Trainor Christmas
Genre: Pop/Soul/R&B
Label: Epic
Mr. Bungle: The Raging Wrath Of The Easter Bunny Demo
Genre: Experimental/Metal/Alt-Rock
Label: Ipecac
Netsky: Second Nature
Genre: Electronic/Drum and Bass
Label: Hospital
Nothing: The Great Dismal
Genre: Shoegaze/Alt-Rock/Dream Pop
Label: Relapse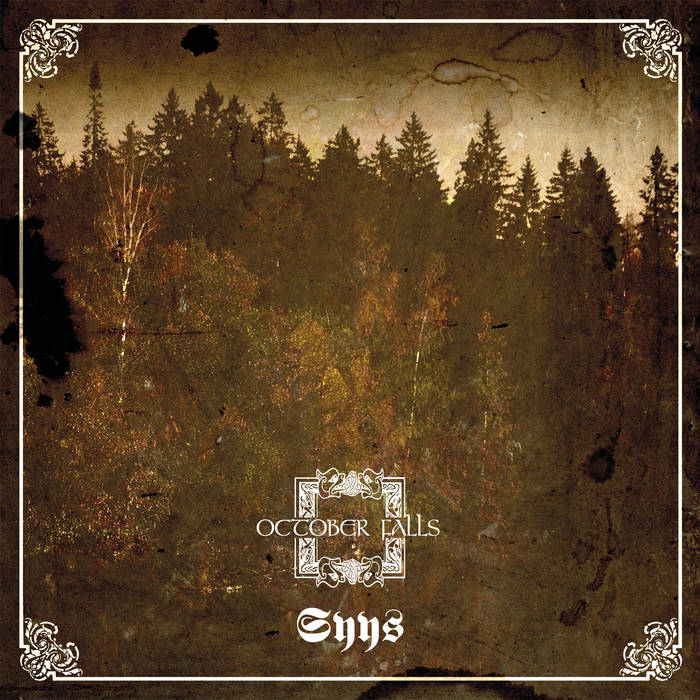 October Falls: Syys
Genre: Black Metal/Folk/Doom Metal
Label: Purity-Through-Fire

Oneohtrix Point Never: Magic Oneohtrix Point Never
Genre: Experimental/Electronic/Ambient
Label: Warp
Post Moves: Cut Into Your Own Dimension
Genre: Electronic
Label: Noumenal Loom
Puscifer: Existential Reckoning
Genre: Alt-Rock/Industrial/Experimental
Label: BMG
Sam Smith: Love Goes
Genre: Pop/Soul
Label: Capitol
The Style Council: Long Hot Summers: The Story of The Style Council
Genre: Jazz/Pop Rock
Label: Polydor

Suuns: Fiction EP
Genre: Pop/Soul
Label: Joyful Noise
TOBACCO: Hot Wet & Sassy
Genre: Psychedelic/Hip-Hop/Electronic
Label: Ghostly International
War On Women: Wonderful Hell
Genre: Punk/Hardcore
Label: Bridge 9
---
Follow us on…