Here's a list of major new releases for the week of September 4, 2020.  Please feel free to request reviews for any of the following albums from staff and/or contributors.
---
– List of Releases: September 4, 2020
Bill Callahan: Gold Record
Genre: Americana/Folk
Label: Drag City
Declan McKenna: Zeros
Genre: Indie-Pop/Psychedelic
Label: Tomplicated Inc.
Dirty Projectors: Super João
Genre: Indie-Pop/Folk
Label: Domino
Elysian Fields: Transience Of Life
Genre: Jazz/Indie-Pop/Dream Pop
Label: Microcultures
Grant-Lee Phillips: Lightning, Show Us Your Stuff
Genre: Americana/Alternative Rock
Label: Yep Roc Records
Hurts: Faith
Genre: Indie-Pop/Alt-Rock
Label: Hurts
JARV IS…: Beyond the Pale
Genre: Indie-Pop/Alt-Rock
Label: Rough Trade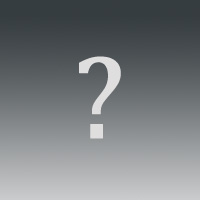 Lana Del Rey: Chemtrails Over the Country Club
Genre: Indie-Pop/Dream Pop
Label: Interscope
Lomelda: Hannah
Genre: Lo-Fi/Indie-Rock
Label: Double Double Whammy
Oceans of Slumber: Oceans Of Slumber
Genre: Progressive/Melodic/Post Metal
Label: Century Media

The Pineapple Thief: Versions Of The Truth
Genre: Progressive/Alt-Rock
Label: KSCOPE
San Cisco: Between You and Me
Genre: Indie-Pop
Label: Nettwerk Records
Throwing Muses: Sun Racket
Genre: Indie-Rock/Post-Punk
Label: Fire Records
Tricky: Fall to Pieces
Genre: Trip Hop/Electronic
Label: False Idols
Yelle: L'Ère du Verseau
Genre: Indie-Pop/Hip-Hop/Electronic
Label: Recreation Center
The Young Knives: Barbarians
Genre: Indie-Rock/Post-Punk
Label: Gadzook
---
Follow us on…