It's that time of year again when artists wait with baited breath to hear their name called for the most prestigious award in all of celebrated art.  Sure, there are more mainstream ceremonies out there, but this is the one that artists – secretly – take vast pride in.  In 2014, Low Roar won the Seriously Cool Shit AOTY trophy [pictured below], for their breathtaking sophomore LP 0.  In 2015, it was Sufjan Stevens for his haunting classic folk record, Carrie and Lowell.  2016 yielded us Yellowcard's tear-jerking finale.  Manchester Orchestra swept away the competition in 2017 with A Black Mile to the Surface.  2018 rewarded mewithoutYou for finally topping Brother, Sister with their [Untitled] album.  None of them have reached out to me requesting to make an acceptance speech – I find it surprising, if not even a little rude, but I suppose that they're just so humbled emotionally and spiritually that they can't muster the words.
The categories are largely the same as they've been in previous years, but also a little different.  The only EP I enjoyed this year was Mree's The Middle, so I did away with the EP category (but seriously, if you want to hear an angel sing ambient pop songs, look no further).  Gone too is the "best under the radar" category, because it aligned almost precisely with my "best new artist" category – consider them essentially merged.  I thought debuting the "worst" and "most disappointing" categories in 2018 was quite enjoyable, so that has made a return.  But to quote David Bowie, I can't give everything away…
So, you'll just have to read on.
2019 has been a special year in many ways.  It was an excellent time musically – better than 2018 in my humble opinion.  It's the final year of the decade.  I welcomed my son (impending ReapingSeason user, circa 2040) into the world.  Tool finally dropped their follow-up to 10,000 Days (13 years later!), and Deviant.'s long-prophesized return has occurred – allowing me to renew my belief in Santa Claus, Bigfoot, and other fairy tales.  What a time to be alive.
So without further ado, I welcome you to the final SMA of the decade (or is it??? – cue dramatic music).  Enjoy, and as always, may the best (aka my favorite) artists win!
---

Category I: Worst Album



It takes a lot for me to 1 or 1.5 a record, but these albums had the chops.
The Nominees (6):
Holly Herndon – PROTO
I realize that for many, PROTO is a champion of genre-bending experimentation…but what a mess.  A huge deal was made out of how Herndon employed an AI program (coined Spawn) to absorb various pop aesthetics and learn how to arrange them.  The result is a clashing blend of computerized effects, half-melodies, chirps, and glitches.  It's been hailed as groundbreaking as well as ahead of its time, and I don't believe I have the ability to refute either claim – only to state that I'm so thankful I'll (hopefully) be dead by the time this sort of music is the norm.  This is one of those "experimental" records that is so highbrow in concept that it forgot to be practical for listening purposes.  I respect the ideas behind it, but I think Herndon climbed a bit too far down the rabbit hole (or perhaps not far enough) for this one.  It's suspended in purgatory between being a successful science project and a musical experience; unfortunately this is neither.
dying in designer – Nobody's Happy.
It's never a recipe for success when a hip-hop artist can't rap.  That surely is the case for Bobby O'Brien, the latest sadboy rapper in a long line of failed experiments by record companies hoping to manufacture the next Eminem, or even settle for the next Twenty One Pilots.  O'Brien is autotuned into oblivion as he tries to overcompensate for his obvious lack of lyrical bite (I'm pissed off, you make me want to throw shit!) by throwing the word fuck into nearly every bar.  No wonder he's hiding his face on the album cover, I would too if I made an album this embarrassing.
Mabel – High Expectations
The irony of that title.  Mabel's debut is a resounding "who cares" – an overproduced, dime-in-a-dozen Grande/Lovato wannabe.  High Expectations doesn't have a single hit, nothing to distinguish it from any other pop star in the business.   None of the songs are interestingly arranged.  None of them are catchy.  It's literally just an exercise in wading through fourteen utterly forgettable and noticeably overcooked pop tracks.  I suppose none of the songs are offensively bad, but when taken as a whole, what's worse than a throwaway hour-long pop album that isn't even any fun?
Ed Sheeran – No.6 Collaborations Project
Maybe I'm just suffering from Ed Sheeran fatigue, but No.6 Collaborations Project does nothing for me.  I enjoy Sheeran the most when he's crafting heartfelt acoustic ballads or slightly rock-ish forays, but I've never been a fan of his rapping, or when he teams up to feature or be featured with other artists.  The entire experience just feels gimmicky, which might be okay if the songs themselves afforded guilty pleasure status.  Sadly, they're mostly paper thin pop/hip-hop tracks.  I'll admit I got a kick out of seeing how far Eminem has fallen though.  Can you imagine the Marshall Mathers LP version of Eminem being a party to this nonsense?
Zac Brown Band – The Owl
Uh…what happened to these guys?  They were never visionaries, but they were about as consistent of a country-rock band as you could find.  Along came The Owl, with its  electronic-pop, rap, and lyrics about Gucci and diamonds, and now we're talking about one of the worst bands/releases of the year.  It sounds like something that a comedic band such as The Lonely Island would create in order to make fun of pop, rap, and country – only minus any of the humor.  But this is a dead serious album, which is important to keep in mind when you listen and it sounds like satire.  This record is an embarrassment to every genre that it tries to implement.
Florida Georgia Line – Can't Say I Ain't Country

Most won't be surprised to see FGL in this category, but I've actually had a surprising soft spot for the band lately.  If I hadn't, I probably wouldn't have even bothered with this album that features red flags all over the place before you even listen to it: the ridiculous title, that meme-ready album cover, etc.  Nothing, unfortunately, could have prepared me for just how futile and inept the experience actually is.  "Skits" are sprinkled throughout the record: these southern/redneck sounding voicemails that are actually really irksome.  The songs themselves are only marginally better.  The band has always been country-pop, but this leans heavily on the latter genre without any of the catchy choruses that the band has become renowned for.  This is the worst effort from a band that many have already disregarded from the start.
And The (Loser) Is:
It's arguable that a lot of these other nominated artists have little-to-zero talent.  Zac Brown Band has proven itself capable in the past, which is what makes The Owl even more insulting.
---

Category II: Most Disappointing Album



These albums failed to live up to lofty expectations.
The Nominees (7):
Weezer – The Black Album
Weezer almost shouldn't even qualify here, because part of their "charm" is that they tend to release a pair of good albums and then fall off the face of the Earth for a decade or two.  We had that with Blue and Pinkerton in 1994-1996, and then again with Everything Will Be Alright In The End and White in 2014-2016.  I guess we're back in the period of waiting again…oh well.  What makes Black especially disappointing is that it was hyped for the longest time.  I kept hearing about it through the grapevine. The band delayed its release several times.  So then, what is Black?  Not some long-kept-secret of a masterpiece, but just another poppy Weezer outing that falls short of even other questionable outings like Red or Hurley.  'High as a Kite' is the best song on the record – a classic, breezy White song – and that's about all that saves this album from total futility.  Sorry Rowan.
Sharon Van Etten – Remind Me Tomorrow

Are We There was a transformative album for me.  In 2014, I connected with Van Etten on a fundamental level and it led me to appreciate a much wider array of emotionally-charged, female-fronted indie rock/pop.  That album is by most measures a near-classic, but Remind Me Tomorrow was tough to even get through.  Featuring almost a negative presence of hooks, some billed it as more "challenging", but if that's the case, then after a full year I still don't get it.  I'm struggling to even recall examples from any of the songs, which is a testament to just how forgettable the whole thing was.  The diamond in the rough is 'Seventeen', which belongs among the best tracks that Sharon has ever recorded.  The rest, unfortunately, is a throwaway.
Vampire Weekend – Father of the Bride

I'm not one of those people that crowned Modern Vampires of the City as a decade-defining experience (cough cough, Pitchfork), but I did think it was an excellent album.  In a similar sense, for as much as this album was bashed initially upon its release as an utter failure, I don't think it's that bad.  It is, certainly, not up to standards with its predecessor – and considering the six year wait between albums, the added suspense only adds an echo to Bride's indifferent thud.  The songs here are cheery and upbeat – perhaps too much – to the point that they border on the saccharine likes of Relient K or Owl City.  That's not inherently a bad thing, but combined with the fact that so few of the record's eighteen songs register on an emotional level, or even possess a noteworthy hook, it becomes a bit troublesome.
The National – I Am Easy To Find

Disappointment is an interesting way to classify albums, because it can range from artists I only had mild hopes for to ones that I had monumental expectations for.  The National obviously falls into the latter half.  I consider nearly fifty percent of their entire discography to either be a classic or close to becoming one; I Am Easy To Find does not run the risk of ever garnering the respect of Alligator, Boxer, High Violet, Trouble Will Find Me, or Sleep Well Beast.  It falls clearly into the bottom half of their albums, swept up in surface level aesthetics ranging from forgettable melodies to duets that are enjoyable the first few times, but lose all of their luster thereafter.  The lyrics are occasionally touching, but again nothing weighs on your conscience or grows the way that The National is renowned for doing.   It's almost the antithesis of a National album – I was hooked on my first couple spins, but it was a subsequent free fall.  There will always be songs here that I fondly return to – especially 'Quiet Light', but this is way more of a hit-or-miss experience than I'm used to from one of my all-time favorite bands.
Bon Iver – i,i
If someone told me that The National and Bon Iver would release albums in the same year, and they'd both be among the things that disappointed me the most, I would have said nah, that's not possible.  Yet, here we are.  My problems with i,i are very similar to my issues with I Am Easy to Find.  This one feels like Vernon resting in his laurels; like he laid down some glitch beats, warbled unintelligible nonsense over it, and then stroked his beard in utter satisfaction over how "experimental" it all is.  Yes, I realize the irony in saying that while adoring 22, A Million – but the difference is that 22 exhausted that avenue.  This feels like an outtakes session more than a proper LP.  I enjoyed it anyway because I'm a huge Bon Iver disciple, but it's largely unimpressive against the backdrop of his far superior discography.
Taylor Swift – Lover
Sweet lord, where does the torture end?  Not T-Swizzle too??  It can't be!  Yep.  Many of my favorite artists dropped less-than-impressive works this year, and Swift merely joined the club.  Whereas most view Reputation as the bigger disappointment, I thought that album was an interesting twist on her usual cheery pop.  I didn't necessarily buy into the whole I'm a bad girl now! "image", but the songs were excellent and ranged from incredibly catchy ('This Is Why We Can't Have Nice Things') to haunting (the bridge in 'I Did Something Bad') to romantically endearing ('New Year's Day').  Lover, by comparison, seems lazy.  The melodies are hopped up on sugar, but outside of 'Cruel Summer' and 'I Think He Knows', mostly forgettable.  It also needed more heartfelt ballads like 'Cornelia Street.'  Again, this is far from a poor album – it's just noticeably worse than her other recent outputs, especially 1989.  This is closer to Red – something of a misfire, but I'll still spin it when I'm in the mood for some carefree, upbeat pop.
Silversun Pickups – Widow's Weeds
At this point it just hurts.  I guess it comes with the territory of being a "disappointment" – there had to be lofty expectations in the first place, right?  I suppose that's why so many of my longtime favorites are finding there way here, which now includes Silversun Pickups.  I've loved just about every move they've made during their career, and even found their previous two LPs – Neck of the Woods and Better Nature – to be two of the best things they've ever done despite a decline in fan and critical reception.  Widow's Weeds, unfortunately, is where I draw the line.  It's an album of almost's…the catchiest songs here fizzle out without capitalizing on the obvious momentum  ('Straw Man'), while some of the most technically elaborate and innovative songs ('We Are Chameleons') are wildly unmemorable.  Rarely do they get both feet on the ground at the same time, resulting in the most disappointing record of the group's entire career.  To make matters worse, the production is sketchy at best: gone is the glistening, borderline shoegazey style that Jackknife Lee brought to their last two albums, replaced by the dry, un-invigorated style of Butch Vig.  Widow's Weeds has its moments – because even at their worst, Silversun Pickups are still talented – but this is sadly a very skippable release in the grand scheme of things.
And The (Loser) Is:
It's unfortunate to admit, but I have hardly returned to I Am Easy to Find since its release.  It's not the worst album out of the bunch, but it's the one I feel the most let down by.
---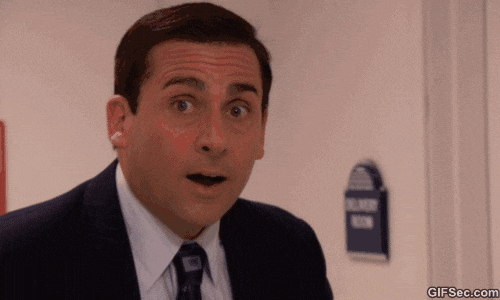 Category III: Pleasant Surprises
These albums shouldn't have been as good as they were.
The Nominees (6):
Billie Eilish – When We All Fall Asleep, Where Do We Go?
The next teen pop sensation, or the bringer of darkness?  Why not both? Eilish's Marilyn Manson-like imagery seemed like a gimmick from the start – an attempt to provide jarring contrast to the sugary sweet pop stars currently occupying the spotlight.  I'm not saying it isn't still a gimmick, but what's surprising is how well it worked.  Lead single 'bury a friend' roped me in immediately – it was the perfect choice to display her strange blend of shadowy lyrics (about selling her soul, dying), trap beats, and mainstream pop trends.  More than anything else, it was highly addictive.  Once the album dropped officially and kicked off with 'bad guy', that image and sound was confirmed.  Now, Eilish's debut is far from perfect – hell, it's extremely inconsistent – but there's a plethora of individual moments here that allow it to far exceed expectations: 'you should see me in a crown', 'when the party's over', 'my strange addiction', and 'I love you' all range from badass to wistful, and somehow Eilish manages to pull off both sides.  As I said, this is a very flawed debut – but at least Billie is bucking the trend, and notching an early list of hits while she's at it.
James Blake – Assume Form
One could be forgiven for looking at that album cover, while also hearing that Blake was aiming to push his sound in a more accessible direction, and dismissing it outright.  I think to a small extent, we all collectively lowered our expectations before even hearing Assume Form.  The truth is, Blake absolutely "sells out" as many feared, but the results are breathtaking.  The title track is a gorgeous vocal performance replete with dazzling pianos and a mesmerizing choir.  'Can't Believe the Way We Flow' is romantic as all hell.  'Power On' has been lodged in my brain since January.  Blake did right by himself in the streamlining of his sound, a process that could have yielded boring, cliched results but instead saw him retain his identity while entering the next stage of his career with an effortless, graceful glide.
Blaqk Audio – Only Things We Love
If you're like me, you hadn't heard of Blaqk Audio until 2019.  Maybe you still haven't.  But if I told you that AFI frontman Davey Havok created a danceable industrial/synth-pop album, you might laugh out loud at the mere prospect.  Despite any assumptions to be made, Only Things We Love is extremely fun and highly energetic.  Ranging from the Tears for Fears reminiscent 'Muscle and Matter' to the pop-punkish 'Summer's Out of Sight', there's no shortage of memorable moments.  Blaqk Audio is nowhere near as famous as AFI, but given each band's recent output, this may actually be the stronger of the two projects at the moment.
Coldplay – Everyday Life

Coldplay went off the deep end in 2011, throwing all things colorful and histrionic at the wall to see what stuck during Mylo Xyloto.  Featuring a plethora of memorable cuts like 'Paradise', 'Charlie Brown', and 'Princess of China', the good outweighed the bad.  The same could not be said of 2015's A Head Full of Dreams, which flaunted the same level of bombast but without any of the quality content.  Nobody had much reason to expect anything great from Everyday Life, but the "double album" (which is really just one normal length album cut in half) is easily the best thing that the band has accomplished since Viva La Vida.  It's not flawless, but it marks an unanticipated (yet entirely welcome) return to the experimental Coldplay – with cuts like 'Arabesque' and 'Trouble In Town' landing among the greatest accomplishments in their canon.  Everyday Life is the best blend of creative, forward-thinking Coldplay and no-frills fun Coldplay…at the end of the day, it's an absolute joy to listen to.
Slipknot – We Are Not Your Kind
Slipknot in 2019? LOL.  That's about the only reaction I was expecting on this website when I saw the band was dropping another album, but they really sort of knocked this thing out of the park, didn't they? We Are Not Your Kind is downright angry, especially on gritty tracks like 'Liar's Funeral.'  Elsewhere, they access the perfect blend of heavy guitars, intense drumming, growled vocals, and melodic hooks ('Unsainted', 'Nero Forte').  This quickly became the second highest-rated Slipknot album on this site, which is a remarkable feat considering that it dropped twenty years into their career.  I doubt that even the most dedicated "maggots" saw this one coming.
Opeth – In Cauda Venenum
I'm in the camp that believes Opeth's departure to straight-up prog rock has resulted in their figurative death.  I lost interest at Heritage, and while I still bothered to check in every time they would drop an album, the result was always disappointment.  That all changed with In Cauda Venenum, an album that marked a return to Opeth's heavier progressive metal side (very reminiscent of Watershed, even if they forewent the growls this time).  The riffs feel beefier, and the song structures are way more concrete.  The problem with so much of Opeth's recent material has been that it meanders, often purposely getting lost in so-called "artful" prog guitar noodling; In Cauda Venenum corrects that issue.  'Dignity', 'Heart in Hand', 'Lovelorn Crime', and 'Universal Truth' are all top-tier Opeth tracks that are relatively straightforward but wholly satisfying.  It feels good to be excited about this band again after nearly an entire decade of questionable experimentation.  Opeth is back, folks!
And The Winner Is:
All of these records surpassed my expectations, but none more than Opeth.  In Cauda Venenum has completely renewed my interest in the band.

---

Category IV: Best New Artist
These artists dropped debut LPs in 2019 and impressed me.
The Nominees (6):
Clairo – (for her album Immunity)
While not *technically* Clairo's debut (she self-released metal heart on Bandcamp when she was fifteen years old), Immunity is for all intents and purposes her first real album.  She's come a long way in that time, taking her timid, raw brand of bedroom pop and turning it into glistening, mesmerizing, catchy – still timid, endearingly so – pop.  She openly came out as bisexual in 2018, and the lyrical themes follow suit.  Clairo sings about tension and attraction, all with the added pressure of uncertainty.  Ultimately, though, she projects confidence and hope for the future: "know that you and I shouldn't feel like a crime…I think we could do it if we tried."  The album isn't consistent from front-to-end, but the midsection stretch that includes 'North', 'Bags', 'Softly', and 'Sofia' is as good as any streak on any other pop album this year.  To boot, the bookends ('Alewife', 'I Wouldn't Ask You') are both breathtakingly lush.  Clairo has definitely established herself as an artist to watch going forward.
Hatchie – (for her album Keepsake)
Few pop albums in 2019 gave me the euphoric rush that Keepsake did.  Hatchie's debut is the kind of album that feels at-home when you're speeding down the highway at night, with your crush in the passenger seat as you make your way to your favorite club or bar.  It's that youthful feeling of it being midnight and feeling like the night is only just beginning.  The shoegazey backdrop gives everything the feeling of being blurred – an almost inebriated aura.  The dream-pop aspect of the melodies makes everything swell with emotional vigor, planting everything crisply in the present as "a moment."  'Without a Blush' is one of the most infectious and affecting pop singles of the entire year, and serves as a quality check-in point for those intrigued but unsure about investing a full listen.  Of course, I can all but guarantee that you'll immediately become infatuated with her sound.
Jade Bird – (for her album Jade Bird)

Jade Bird's folk-pop debut was a welcome reprieve from the recent trend in indie music of sad, downtrodden acoustics/synths.  Jade Bird bursts forth with a no-fucks-given, rough around the edges approach that at times borders on rock.  Sarcastic folk-rockers like 'Uh Huh' swell with a sort of biting edge that's sorely missing from all the Phoebe Bridgers disciples out there, and Bird's raw-for-pop vocals contribute to the album's trend-bucking vibes.  The instrumentation is less synthy/artistic/atmospheric than many of her peers, and more down to earth – a facet that allows her nimble vocal range and infectious choruses to stand out even more.  Bird would have been a name worth monitoring merely by virtue of how different her approach is, but it helps that the songs on her debut are all excellent.
Lisel – (for her album Angels on the Slope)
This album didn't land nearly the kind of reception that I'd hoped or expected, garnering lukewarm praise from most other users.  I still stand by this as one of the most beautiful records of the entire year.  Lisel's debut is a complex, geometric blend of classical and electronic elements that is surprisingly accessible.  Pianos cascade alongside fluttering strings, while strong electronic rhythms burgeon from beneath the album's lush surface.  Lisel's vocals glide over the tracks with an angelic grace and glass-like smoothness that doesn't demand attention, but fits right into the atmosphere as if her voice were no more important than any other instrument.  It's Julia Holter's experimental whims with the tune-sense and accessibility of Caroline Polachek.  If you haven't checked out Angels on the Slope yet, I'd recommend that you prioritize it highly.
Noel Wells – (for her album It's So Nice!)

I listened to this before I knew who Noel Wells is (apparently a semi-famous Saturday Night Live actress), but It's So Nice! is surprisingly…nice.  It's really just sprightly, uptempo indie-pop with a slight Norah Jones vibe, but every single song is well-crafted and extremely memorable.  One of the album's highlights comes via 'Silverlake', a smooth, shiny pop ballad that would not have sounded out-of-place on Lana Del Rey's Norman Fucking Rockwell.  That's hefty praise for Wells, whose musical career is off to a very promising start.
Plastic Mermaids – (for their album Suddenly Everyone Explodes)

I'm not a huge psych-pop aficionado, so I always tend to find out about bands like The Flaming Lips or MGMT after they've already circulated the airwaves for a bit.  That's also why I feel a little bit out of place leading the hype on Plastic Mermaids, a band that personifies the ideal blend between the two aforementioned bands.  I truly believe they're of a similar caliber, too – they just feel like the next big thing .  Suddenly Everyone Explodes is an extremely fun, mainstream-oriented psych-pop album that ranges from the anthemic ('1996') to the mesmerizing ('Luliuli').  It's a bit of a grower, so be sure to give it more than just one spin – but once this album gets its hooks in you, there's no turning away!
And The Winner Is:
I'll die still defending my affection for this brilliant, artful pop debut.  It may not have caused a hype train on Sputnik, but it's still an album of the year contender for me.
---
Category V: Song of the Year
The best songs of 2019.
The Nominees (7):
"Congratulations" by Jimmy Eat World
It's laughable now to me that in my initial track ranking of Surviving, I considered any song to top its epic closer.  "Congratulations" might be the heaviest song the band has ever composed, taking the elements of Rage Against the Machine that colored Integrity Blues' "Pass the Baby" and blowing the door even more wide open.  The six minute closer basically sees the band gradually transform into a thrash metal outfit over the course of a monumental minute-long outro.  Even prior to the final minute, Jimmy Eat World is dabbling in new territory, with an unforeseen electronic undercurrent and veiled political jabs.  "Congratulations" is a top five Jimmy Eat World song of all time, and after decades of insisting that "the best Jimmy is atmospheric Jimmy", I'd love nothing more than to see them pursue their heavier edge via a full-blown rock album in the same vein as this song.
"Gone, Gone / Thank You" by Tyler, The Creator
I became hooked on Tyler's colorful brand of hip-hop with Flower Boy, and Igor – much to my happiness – took what I loved about that album and made it even brighter and warmer.  "Gone Gone / Thank You" is one of the most summery hip-hop tracks I've ever listened to, and I mean that as praise.  Parts of the song make it sound like it could have been influenced by Pharell Williams, which makes sense as he contributed backing vocals to the album's closing track.  It's a very bouncy, upbeat track that alternates between rap verses and pop choruses for the better part of six minutes.  I'm not a huge hip-hop fan in general, but "Gone, Gone / Thank You" immediately stood out as one of my favorite songs from the genre this decade.
"Bright Horses" by Nick Cave and The Bad Seeds
Nick Cave has written some pretty bleak verses, especially following the passing of his son Arthur, but I'm not sure any have hit me as hard as the lyrics to "Bright Horses": I can hear the whistle blowing, I can hear the mighty roar / I can hear the horses prancing in the pastures of the Lord / Oh the train is coming, and I'm standing here to see / And it's bringing my baby right back to me.  Cave has been wallowing in gloom since 2016's Skeleton Tree, but somehow the hope (denial?) present in this track is even more obliterating.  Here's this man who has lost his son tragically, just waiting at the train station to see his child again.  Whether he's literally waiting at a station, or if it's a metaphor for some kind of afterlife, is up to interpretation.  As a new father, this passage during the more broadly breathtaking Ghosteen absolutely broke my heart.  It's also the most beautiful and memorable song on what might be Cave's best album – so no matter how you look at it, "Bright Horses" is a must-hear moment.
"Venice Bitch" by Lana Del Rey
"Venice Bitch" feels like a long, winding end to summer.  Del Rey sounds wistful and lost in nostalgia…ultimately, happy.  As the song gradually fades from clear-eyed lucidity to dreamy, soft-rock elements and psychedelia, Lana waxes poetic about all things American – "I dream in jeans and leather" / "Give me Hallmark; one dream, one life, one lover" – ultimately concluding that "we're American made."  She's long been obsessed with the idea of "the American dream", but rarely has it ever been expressed so eloquently or to such a spellbinding backdrop.  The way the song transforms over its run time is nothing short of a revelation for Del Rey, proving that she can transcend the pop formula and craft a song that's truly epic; her "Stairway to Heaven."  I believe that when we look back at LDR in thirty years or so, "Venice Bitch" will still be her calling card.  It just might do the same for 2019 as well.
"Don't Settle" by Glen Hansard
I find it amazing how many hats Hansard is able to wear on This Wild Willing. He sounds like a hybrid between Bright Eyes and Brand New on "I'll Be You, Be Me", then on "Brother's Keeper" he sounds like Damien Rice at his most acoustic/troubadour-like.  On the album's greatest song, which is without a single doubt "Don't Settle", he morphs into a blend between Nick Cave's heartfelt croons and Roger Waters emotionally-charged cries.   It's a haunting folk track that turns into a blistering rock epic when brass horns join the mix and Hansard shouts into the surrounding emptiness.  It feels like a turning point in his career; an absolute awakening.  Those who wrote Hansard off as just another homely folk singer-songwriter will have their perceptions shaken by this track.
"Everyday" by Weyes Blood
Titanic Rising served as my introduction to Weyes Blood.  The album has a plethora or beautiful moments, but nothing resonated with me quite as strongly as "Everyday."  The track feels like a Father John Misty song directed by Sgt. Peppers – it's soulful and eloquent but grandiose and over-the-top…there's even a little Beach Boys in the ba-ba-ba's in the chorus.  With the lyrical mantra "true love is making a comeback", it feels like a celebration of romance and optimism.  Strictly from a listening standpoint, this might be the most enjoyable song of the entire year…if not even longer.  It's just designed to appeal to the masses in the best way possible.
"Colorless" by Copeland
The emotional factor present in Copeland's Blushing – a concept album that intertwined the concepts of romance, dreams, and existence into one – was unparalleled in 2019.  At its center is "Colorless", which is as melancholic as it is powerful.  The track mourns lost love with the unrivaled potency of passages such as "these days I'm terrified of silence, my thoughts unbearable in the quiet", "now I can't see you…were we colorless anyway?", and "I'm never falling out of love, I fear."  Even though pretty much all of Blushing serves as Aaron Marsh's lyrical masterpiece, the aura of this track is especially poignant – it's capable of reducing anyone enduring a breakup, death, or other form of loss to tears. The track slowly builds to a cathartic release of energy, this relatively brief but downright explosive guitar solo that feels like a personal breaking point.  Finally, the mayhem sticks a soft landing on this cloud of swelling strings and brass, as Aaron laments, "Ohh-ohh, I can't save myself." The entire song is a marvel to behold, and the sheer energy that emanates from it is enough to send aftershocks throughout the rest of Blushing.
And The Winner Is:
All of the nominated tracks are incredible in their own right, but nothing has blown me away so consistently, all year long, as much as 'Don't Settle'.  It's a transcendent moment for Glen Hansard.

---

Category VI: Honorable Mentions
This is a list of albums that just barely missed the cut for my AOTY category.  There's no "winner", but you should definitely make time for all of these.

The Nominees (13):
La Dispute – Panorama
For the longest time, I wrongfully wrote off La Dispute as an inferior version of mewithoutYou.  I'd listen to snippets of albums and maybe even the occasional full song, but I never afforded them my complete attention.  That all changed when I heard 'Fulton Street I', a slow boil of a song that erupts into one of the most emotional verses I've heard this year ("I've never put flowers by the street").  The band's shouted poetry doesn't wear thin across the record like one might expect; they always seem to work in a timely guitar lick or a tempo change.  What's even more amazing is how much Jordan Dreyer is able to keep us on the edge of our collective seat with his voice alone – he mutters quietly, speaks matter of factly, and passionately shouts (they're not really screams).  His versatility is what drives Panorama, from the laid back vibe of 'Rhodonite and Grief' to the impossible-to-deny groove of 'Footsteps at the Pond.'  La Dispute has created an angry, grief-filled, moving piece of poetry here and it's an album that you must hear before you close the book on 2019 and the decade.
Weyes Blood – Titanic Rising

Not unlike the album cover, much of Titanic Rising sounds in some fashion or another aquatic.  There's a slow, winding progression to the tracks that possesses the calm still of the ocean floor.  Natalie's beautiful voice and the lavish production conjures images of a lake surface glistening beneath the sun, shimmering like a thousand diamonds.  The album is awash in these kinds of lush atmospheres, from the slow melodic draw of 'Andromeda' to the mysterious, dizzying synths of 'Movies.'  My favorite track, 'Everyday', is actually the exception to the rule with its celebratory Beatles/Beach Boys aura – most of Titanic Rising is thoughtful, soft, and ephemeral; this effortless, graceful glide through some of the prettiest indie-pop of the year.
Craig Finn – I Need A New War

With I Need A New War, I found myself more invested in the stories that Craig Finn wrote than the actual music.  That may seem like a bit of a backhanded compliment – and normally it might be, if the lyrics weren't so gripping.  Finn tells a depressing series of stories about specific, but very average, "nobody" Americans –  Francis, Carmen, Anne-Marie, Shane – these people who work dead-end jobs and/or exist within dead-end relationships and have relatively little going for them.  Finn might not sum it all up any better than when he sings, "you travel your whole life just to get out to the place you're gonna die."  Futility is a theme of the record, as is the hope that is born from starting anew – a.k.a. I Need A New War.  Vocally, he falls somewhere between Kozelek and Oberst – he doesn't dazzle us with catchy melodies or over-the-top choruses.  The relative blandness of his delivery is also on-theme, however, considering that singing about such tragically hopeless people in any other tone would seem disingenuous.  Instead, he lets the occasional instrumental flare inject color into the monotony – like the string-swept 'Indications', replete with hazy ahh's and a gorgeous brass section.  That's how Finn holds our interest – partially though subtle instrumental accents, but mostly through his tales of characters that appear to be very much based in reality.
Tyler, The Creator – Igor
Igor is better than Flower Boy.  It sees Tyler expand his sound to all corners – from the summer jam that is 'Gone, Gone / Thank You' to the soul/funk closer 'Are We Still Friends?' to the blistering rap verses of 'What's Good.'  It's also his most accessible piece to date, offering a pop-infusion that makes nearly every song addicting.  Just take the youthful club vibe of 'I Think', or the high-pitched callback vocals on 'I Don't Love You Anymore.'  Adding to the intrigue is that the album espouses something of a mini-concept about relationships: from the impassioned neon lights of infatuation to the inevitable falling out and subsequent breakup.  As an indie-rock/folk guru, it takes a lot to get me to notice a hip-hop record these days, but Igor is a glowing – don't make me say it – masterpiece.
Plastic Mermaids – Suddenly Everyone Explodes

I already talked a little about Plastic Mermaids in the "best new artist" section, but they're so much more than just a fresh face.  Suddenly Everyone Explodes legitimately could have become an AOTY contender in a lesser year; 2019 was just too stacked to afford this brilliant psych-pop debut much of a chance.  Still, this is an album that everyone needs to hear yet practically nobody has.  From explosively fun and unpredictable ('1996') to romantic acoustic ballads ('I Still Like Kelis') to soulful, uplifting epics ('Yoyo'), Suddenly Everyone Explodes is the kind of psychedelic record capable of netting an enormous fanbase if only the word got out.  Right now they're still very much under-the-radar, so I suggest you get on the hype train now.  It takes a few listens to sink in, but eventually these subtle melodies will claw their way into your brain and never let go.
Shura – forevher
Shura's sophomore LP witnesses her transformation from ordinary indie pop to full on electronic pop, and it's an evolution that suits her perfectly.  The album's concept was born out of Aleksandra Denton's new love; a same-sex, transatlantic relationship that captures both glowing intimacy and the strains/stressors of maintaining a long distance arrangement.  The album is at its best during the sexy groove and sugary melody of 'Side Effects', but offers an unexpectedly atmospheric component in its slower moments – such as 'BKLYNLDN', which floats in ecstasy atop fluttering synths.  'The Stage' is one of the best midtempo art-pop songs of the year, while the horn section in 'Princess Leia' adds an experimental component.  Front to end, this might actually be the most consistent pop album of the year – there's not a single song I skip.  They're all interesting, memorable, and fun.  What more can you ask for?
Angel Olsen – All Mirrors

All Mirrors is the kind of album that only certain artists have the talent to pull off. It's sweepingly orchestral; strings flourish in the background – often haphazardly swelling to the forefront – with an inebriated kind of delight that might sound foolish in lesser hands. Pianos dance with a crystalline elegance that shouldn't mesh so well with their surroundings, yet they do anyway. Olsen's voice alternates between sweet, soft-spoken verses and bold awakenings that command control of the room. It's this delectable balance between meek rock and lustrous, agile pop that not only serves as a series of emotional vignettes, but also as ear candy. Here, Olsen has created an undeniable stunner that should go down as one of the strongest art-pop albums of the year.
Patrick Watson – Wave
Make no mistake: this is Watson's magnum opus. It's lo-fi, although it sounds anything but sparse. Watson's vocals permeate the room with desperation, while synths rise and fall so subtly that by the time a track reaches its emotional apex, you're not sure how you arrived at that point. Piano keys ring out with a glass-tinged, reflective smoothness that causes them to sound as if they're being played in a roofless cathedral beneath a starlit sky. Scattered warbles fade in and out of focus like a voice yearning to be heard from a dimension barely beyond our reach. Gorgeous female vocals chime in on 'Wild Flowers' and 'Drive' like angels descending upon Watson's own person hell. Drums thump quietly, but with a definitive sense of finality. Strings punctuate his most poignant confessions, but never threaten to draw attention away from the sullen content. Wave is texturally and aesthetically jaw-dropping, perfected by an artist who clearly took his time accentuating the beauty and sadness of every moment.
Great Grandpa – Four of Arrows

Great Grandpa blindsided me.  I wasn't sure what to expect never having heard the artist prior to Four of Arrows, but it certainly wasn't that they would be the ideal blend of The Cranberries and Hop Along.  It's safe to say I actually like Great Grandpa better than either of those artists so far, based on this small sample size.  Four of Arrows is an album of mini-crescendos, these slowly intensifying indie rock songs that combine raw, emotional vocals with glistening, smooth atmospheres.  'Digger' and 'Mostly Here' are immediate highlights, but there really isn't a poor – or even underwhelming – song on the album.  It's as consistently beautiful and breathtaking as modern indie-rock records come.  If it had just a few additional memorable choruses/melodies, we'd be discussing this under the album of the year column.  Of course, as time wears on and this release continues to grow, I may regret that it wasn't in that spot to begin with.
Wilderun – Veil of Imagination

Holy this-is-what-Opeth-should-have-been-doing-since-2010!  Wilderun's latest is a breathtaking whirlwind of intense growls and earth-shattering electric guitars, but even more so theatrical strings, orchestral movements, and progressive leanings.  It feels like it is meant to score some epic, hour-long battle scene in middle earth, and I of course mean that in the best way possible.  It reminds me of an even more progressively open-minded Watershed – which just happens to be my favorite metal album of the last couple decades – so it was never in doubt that Veil of Imagination was going to score huge points with me.  This has the opportunity to put Wilderun on many more listeners' maps, and that's a level of exposure that they've very rightly earned with this heavy, glorious, and surprisingly listenable piece.
Low Roar – ross.
Low Roar is a group that has evolved over the course of each release, whether it's the humble, cozy folk of the self-titled debut, the more expansive post-rock leanings of 0, or the electronic infusion that occurred on Once in a Long, Long While. ross. sees them roll all these influences together, while also taking a turn towards accessible track lengths and gleaming indie-folk atmospheres (albeit with no shortage of beautiful accents and jaw-dropping aesthetics). It will make you want to sail the ocean at sunset, go stargazing from a city rooftop, or embark upon a long walk on a foggy morning. Low Roar has always maintained those very natural, earthy undercurrents in their music, and it's a motif that continues in plenty on their fourth full-length endeavor. If Low Roar is a product of life's most beautiful moments, then each album they've created is a series of snapshots taken along the way. With ross., prepare to have your breath taken away – again.
FKA Twigs – Magdalene
Magdalene combines the addicting complexity of M3LL155X's production aesthetics with the more elaborate and thoughtful songwriting of LP1.  She's darker than ever, and the additional presence of glitchy, codified production adds a chaotic sense of contrast to her gorgeously smooth vocals.  Also, at just nine songs, it feels like only the best cuts were utilized.  As she combines Bliblical imagery with subtle pushes for women's rights, FKA Twigs crafts a piece that is both artistic and highly topical.  She reaches her pinnacle with 'Fallen Alien' – a rhythmically complex and aesthetically rich R&B/pop track that aspires to epic heights with high-pitched, digitally-altered chants of "I feel the lightning blast."  Even aside from the clear highlights, just about every song here could be considered one of her strongest: 'home with you', 'sad day', and cellophane' would all be decade-definers for any other pop star.  Stepping back to put Magdalene in context, it's clear that FKA Twigs has created the best album of her career.
Coldplay – Everyday Life
Yes, this gets another mention!  Coldplay crashed the 2019 party late, but it still managed to impress me enough to earn multiple honors, including this runner-up mention.  This feels like the most complete Coldplay album in ages, rivaled only by the band's career high water mark Viva La Vida in its ability to balance careful experimentation with pop sensibilities.  While the lyrics of Chris Martin have never caused a cathartic experience, Everyday Life is otherwise towering.  It's incredibly catchy and memorable, while also pushing the boundaries of what this band is capable of accomplishing.  We all thought that they'd settled for the grandiose, neon pop of Mylo Xyloto and A Head Full of Dreams, but thankfully this album proves those releases to be naught but a phase.
---

Category VII: Album of the Year
The best albums of 2019.
The Nominees (7):
Copeland – Blushing
Blushing was pretty much tailor-made for someone like me.  It's a glowing, romantic concept album that also delves into existentialism.  Musically, it's pinned up by cinematic, string-swept indie-pop and a hazy, dream-like ambience.  If you have even the slightest flair for the dramatic, Blushing is a towering achievement.  If I had been totally honest with my "songs of the year" nominees, nearly half of Blushing would have been up there – 'Pope', 'As Above, So Alone', 'Colorless', 'Skywriter', and 'Strange Flower' are all among the best tracks I've heard from 2019.  The moments between those gems are nearly just as good, too.  Each song has its own unique trait, whether it's an unexpected orchestral flourish or change-up in tempo.  The most remarkable thing about Blushing, however, isn't even how incredible it sounds – it's the lyrics.  I've lost track of all my favorite verses here, but frontman Aaron Marsh pretty much comes across as a tragic poet from start to end, penning beautiful imagery like "Still your body curves, it bends like time" or "You're sweet like wine against my lips" alongside darker passages such as "These days I'm terrified of silence / My thoughts unbearable in the quiet" and "Some nights he screams into the infinite / Tries to write a line that will outlive him." It's a gorgeous intertwining of heart-skipping romance and philosophical poetry – and absolutely one of the top albums of the year and the decade.
Glen Hansard – This Wild Willing

Hansard is an artist that has resided in my peripheral for a while – I'd heard of him, knew he was respected for various reasons, and maybe even heard the occasional song snippet.  Nothing, however, could have prepared me for this magnum opus.  For the unwitting, This Wild Willing is a glorious blindsiding – a wake up call to Hansard's creative chops.  There's an urgency to this record that elevates it above his folk contemporaries, whether it's the brooding simmer of the opener 'I'll Be You, Be Me', the shouted crescendo on 'Don't Settle', or the splendorous clashing of guitars, drums, cymbals, and choral harmonies during 'Fool's Game.'  The album has something of a yin and yang going on, with the first half espousing a rock-inclined, post-folk, while the back half is dominated by acoustic troubadour balladry a la Damien Rice.  One thing that never changes throughout is the extremely high quality, as This Wild Willing is beautiful and memorable regardless of how it breaks form from one half to the next.  My lack of context with respect to Hansard's greater career precludes me from making exclamatory remarks about The Wild Willing's standing within his own discography – but I can confidently assert that the record, independent of his own canon, is a standalone masterpiece. It's the kind of album capable of captivating a new audience; an evolution from traditional Irish troubadour folk that is both dark and masterful.
Kishi Bashi – Omoiyari
With Omoiyari, Kaoru Ishibashi has crafted his Carrie & Lowell. The parallels extend beyond this record's obvious folk aesthetic, a pastoral sound resulting from pristine acoustics and string-laden verses. Much like Stevens' celebrated indie-folk icon, Omoiyari is also an album born out of suffering – in this case not the death of a single familial figure, but rather the internment camps that housed over one hundred thousand Japanese citizens during World War II.  It covers a sad but very important moment in history – yet at the same time it can sound more like a simple love album to the casual listener, in part due to Ishibashi's forays into specific tales of romance.  Sonically, it is Kishi Bashi's richest-sounding and most fundamentally beautiful album – from the acoustics that infuse 'Penny Rabbit' and 'Marigolds' to the emotive violins that underscore album highlight 'Summer of '42.'  Even when Kaoru breaks form with the rural, americana-flavored influenced 'Annie, Heart Thief of the Sea', he finds himself crafting yet another shimmering gem.  This is a case of an artist at the top of his game, who can seemingly do no wrong.
Bad Books – III
There's no way around it: III is a masterpiece of modern indie folk. Bad Books have in every way lived up to the potential of a so-called "supergroup", combining the best aspects of Andy Hull's and Kevin Devine's artistry, with help in no small part from Robert McDowell's atmospheric guitar wizardry. The songs themselves are rich, lush, and flourishing – yet totally simplistic. The otherworldly vocals do as much as any instrument to contribute to an atmosphere that is hauntingly cold and distant, but able to burst through in waves of warmth and acceptance on a whim.  It's been coined as "Simon and Garfunkel…in space" by another publication, and I won't even refute it.  Lyrically, III ranges from contemporary and literal to symbolic and metaphysical, and just about every verse along the way reads like a famous existential quotation. This album, especially in the context of the group's self-titled 2010 debut and 2012's II, is a testament to the growth of each individual in the band – both as musicians and as people. It's an achievement in modern social-political commentary that is neither cliched nor preachy, as well as a triumph of the spirit – in both a literal and an ethereal sense.
Lisel – Angels on the Slope

Angels on the Slope had an immediate and gratifying impact upon me that I don't recall ever experiencing before in my life, save for perhaps the first time that Kid A caught my ear. I levy such hefty praise upon Lisel's debut album because I truly believe it to be of a higher kind of music – an echelon reserved for the most brilliant, forward-thinking minds. The sounds that Eliza Bagg (Pavo Pavo vocalist and collaborator with the likes of Julianna Barwick and Tim Hecker) concocts are complex and geometric, but undeniably melodic in such a way that preserves the integrity of the music. What I mean by this is that artistry is more than just the application of intricate musical theories, or the haphazard juxtaposition of notes; it takes a keen ability to straddle the line between blazing a new frontier and writing something that somebody can actually sit down with, enjoy, and call music. This is where Bagg is at her best, crafting an elaborate and sophisticated piece that feels totally unique, but could also be qualified, digested, and enjoyed as indie-pop.  Lisel, as a project, seems to have already fulfilled her vision. It's a bold venture into the unknown lights and shadows of experimental pop, a piece that immediately stamps Bagg's name as the most innovative and promising artist to debut this year. As she sings on the fragile, gorgeous closer 'This Time Tomorrow': don't delay, make waves. This is a personal and professional tidal wave.
Nick Cave and The Bad Seeds – Ghosteen
Skeleton Tree forever changed the way we will look at Nick Cave. Following the tragic death of his teen son Arthur, the record – which was mostly written prior to his passing – saw its lyrics amended by a grieving Cave to befit themes of death and loss. Of course, the pain in his voice throughout the actual recording process was so palpable that it became an inescapable facet of Skeleton Tree's atmosphere. Ghosteen presents an interesting conundrum on the heels of that emotional wreckage. How do you come back from the death of your son and make an album? Despite the four years that have now passed since Arthur was found at the bottom of that cliff, Nick is still understandably grappling with his absence. The album was never going to be able to return to the comparatively upbeat rock of Abattoir Blues/The Lyre of Orpheus, a phase of the Bad Seeds that appears to be firmly rooted in their past due to a combination of Mick Harvey's departure and Cave's current life situation.  Nobody would have blamed Nick if he was still entombed in depression either, although nothing he could write now would be able to echo the immediacy of Skeleton Tree's shattering circumstances. Ghosteen takes on the hollowed-out ambience of Nick Cave and the Bad Seeds' last two outings – somehow becoming even more minimal in the process – while coloring that emptiness with brighter and more uplifting accents. Most of the songs here offer little beyond Cave's vocals and lyrics, but whereas the pervading tone of Skeleton Tree was inevitably morose, Ghosteen is painted with more hopeful hues. Synths swell with Cave's existential musings in gorgeous time, underscored by pianos that lend the double album an air of majesty. This presents something of an unexpected crossroads moment this late in his career, but in typical Nick Cave fashion, he embraces the challenge and more than pulls it off with a seamless fusion of familiarity and progression.
Lana Del Rey  – Norman Fucking Rockwell
Whew – now this one absolutely steamrolled any expectations I might have had.  Lana Del Rey has been an artist of middling results for me since her inception back at the start of the decade.  It seemed that for every hit she would manufacture, there would be two or three album cuts that simply weren't noteworthy in any particular way.  It's how I felt about Born To Die, which featured 'Video Games' and the title track but very little else that I actively recall.  Ultraviolence was the same way ('Brooklyn Baby', 'West Coast'), and then Honeymoon and Lust For Life perhaps even saw her impact further diminish.  After nine years and four good-not-great records, LDR had fallen into the dreaded "singles" artist category – I assumed I'd be skimming Norman Fucking Rockwell for the best cuts and ignoring the rest – you know, the usual practice for any of her albums.  But then the opening track struck, leaving me dizzied and begging for more.  Unexpectedly, I got it – over and and over again – in the form of 'Mariners Apartment Complex', 'Venice Bitch', 'Fuck It, I Love You', 'How To Disappear', 'The Greatest', 'Happiness is a Butterfly', 'Hope is a Dangerous Thing…', and the list goes on.  There are certainly tier drops in quality, but never has a Lana Del Rey album had such a high hit vs. miss ratio for me – even my alleged "misses" – the Sublime cover and the mildly repetitive 'Bartender' – are well-executed and highly listenable.  At the end of the day my advice is this: If you've always loved LDR but felt like her potential was wasted on hit-or-miss albums, then Norman Fucking Rockwell deserves your immediate attention.  It is the culmination of all her talents into a generational statement of a pop record. That term is thrown around lightly these days, but it fits here given the social and political commentary present. No other artist in the industry could have made NFR, the way it is, in and of itself a jaw-droppingly beautiful assessment of this world spiralling into chaos. Del Rey sits back coolly and sings about it like a passive spectator of the apocalypse, and it's consistently chill-inducing.  Norman Fucking Rockwell is the stone cold classic we always knew she had in her.
And The Winner Is:
This one surprised even me, but then again, Norman Fucking Rockwell is unprecedented. This is the album we've been screaming for since she first flashed potential at the start of the decade.  It's all too fitting, then, that she closed the book on the 2010s with her most daring, complete album which qualifies as an instant classic in every sense of the word.
---

Bonus Category: 2019 Mixtape
A personally curated playlist of my absolute favorites from the past year.