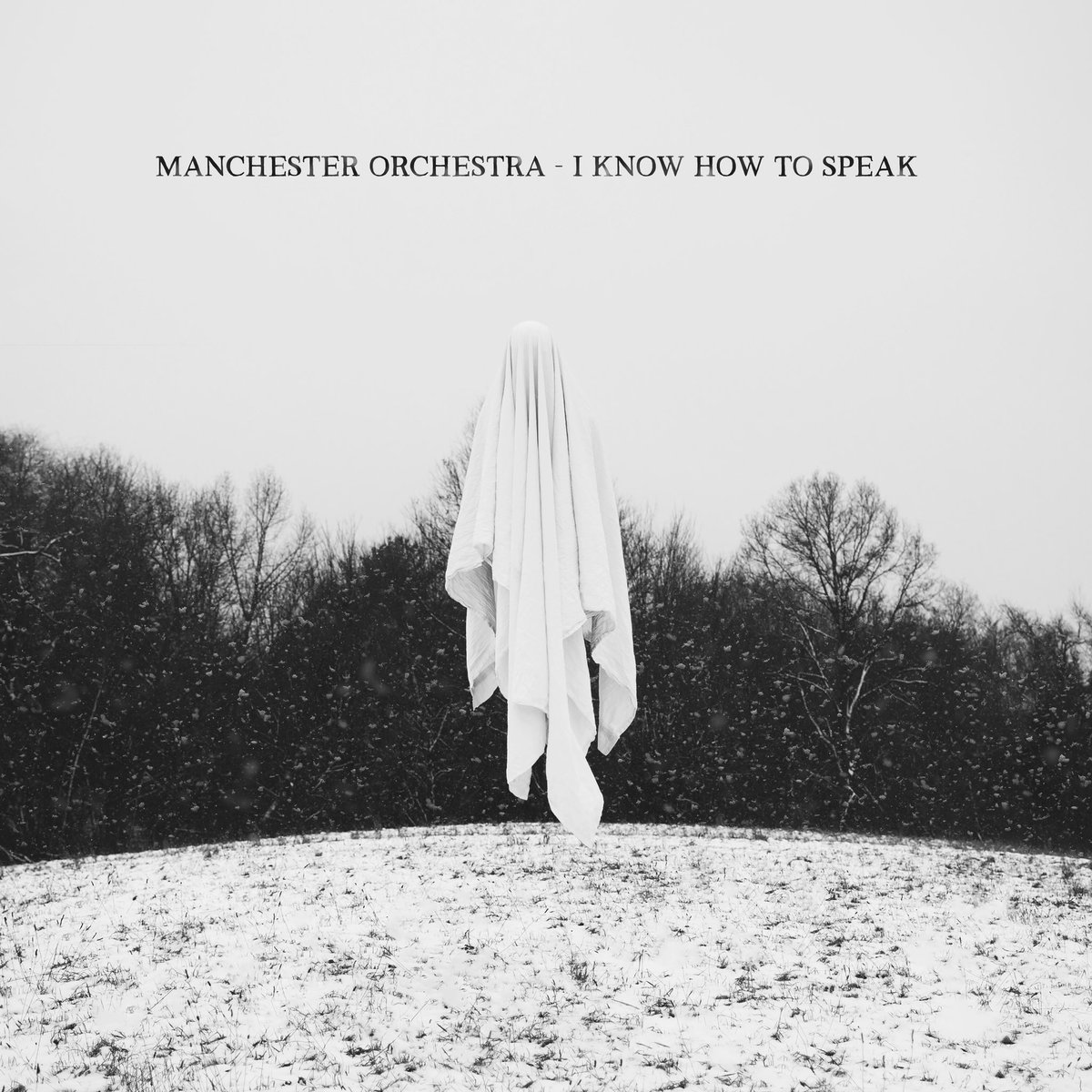 Manchester Orchestra – "I Know How To Speak"
It hasn't been a full year since Manchester Orchestra dropped the gorgeous and moving A Black Mile to the Surface, but the band is already offering us new music.  Of course, new is a relative term when you consider the process of writing, recording, and releasing – per frontman Andy Hull, "I Know How To Speak" is a song that originated several years ago.  It would have made the final cut for Black Mile had it reached the full, finished form that Hull and his bandmates had envisioned back in the summer of 2017; but because that time did not arrive until now, we have what amounts to a rather impressive b-side on our hands.
"I Know How To Speak" is centered around resplendent acoustic guitars, delicate piano notes, and "the impending weight of the future" – a lyrical topic made all the more relevant by the birth of Hull's son on the horizon.  At six minutes in length, the track has ample time to change its pace and direction, but opts for more of a direct and soft-spoken approach.  It works its way in slowly, but it's a comforting kind of predictability – like waves on the shore of a lake splashing up against the rocky shoreline.  It's not really until the final minute-and-a-half that it ramps up the intensity, allowing for fiery electric riffs to rain down on the unassuming classical pianos, which continue unbothered by the mayhem swirling around above them.   Hull's vocals shine the most when he too escalates the emotional intensity, with the unforgettable chorus line, "Gonna give you my heart in spite of my soul."
It's easy to see why the band wanted this song to be heard.  It's soothing throughout, yet it has this satisfying apex that culminates in an impassioned, effortlessly poignant moment – the likes of which Manchester Orchestra seems to craft in their sleep these days.  It's stylistically in the same wheelhouse as most of A Black Mile to the Surface, but sacrifices a little bit of that album's polish for something more earthly and delicate.  It's a an attractive and somewhat eerie, but very heartfelt tune, and it's exactly what one might expect Manchester Orchestra to sound like after all the dust from Black Mile finally settles.  Listen for yourself below.
Track Score: 4.2/5 (Excellent)