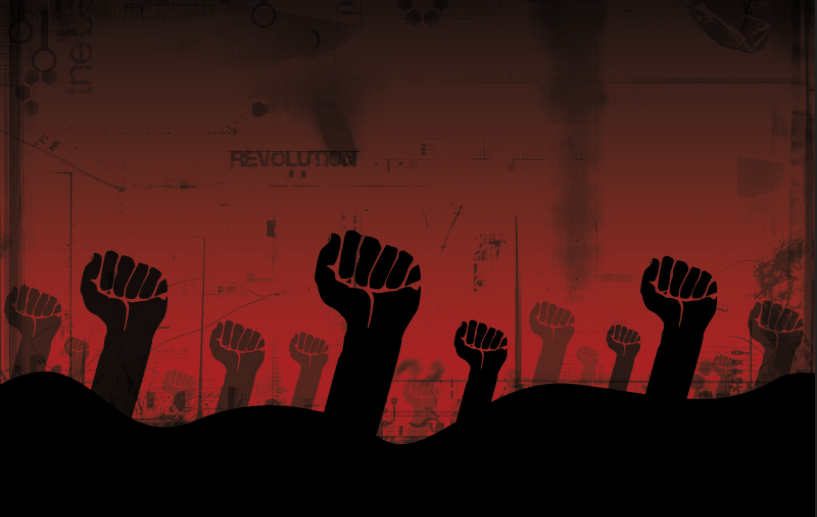 Artist: Depeche Mode // Release Date: 2/3/2017
Disclaimer: I'm no Depeche Mode expert.  My experience with them is pretty much limited to the famed Violator, as well as a few singles here and there.  That didn't stop the band's latest single, "Where's The Revolution", from capturing my interest immediately though.  It's tough not to notice when a band comes out of nowhere to capture the essence of everything that's been going on in the world, effortlessly, as if it's just one sentence out of an entire novel that they're ready to heave our way this March .  But my God, what a statement this is.
If Bob Dylan scored our parents' anti-war sentiments of the 60s during Vietnam, and Green Day's American Idiot reigned in a whole new generation of political punks during the post-9/11 hysteria, then there is certainly a musical void to be filled with regards to the chaos going on right now in America and across the world.  I can't know beyond a shadow of a doubt what this song's intentions are – much less what the entire album will dictate – but there's no way in hell that Depeche Mode wasn't aware enough of their surroundings to know how this song would be perceived.  So if it aims to capture the essence of the confusion, anger, and fear of Trump's America, then it succeeds in every imaginable way.
I'm not aiming to take a political stance here either, because whatever side of the spectrum you reside on doesn't alter what the true situation is out there.  People feel oppressed (You've been kept down / You've been pushed 'round…You've been pissed on for too long). They feel lied to (You've been fed truths).  They feel as though their voices have been silenced (Your rights abused / Your views refused…They manipulate and threaten, with terror as a weapon).  The lyrics and overall mood of this track capture the frustration of many people right now, and the song even goes on to taunt the general populace and paint them as complacent: Where's the revolution? Come on people, you're letting me down.
Depeche Mode probably isn't relevant enough (at least not on a wide enough scale) to become a generation's rallying cry the way the aforementioned movements did, but if the entire album stays on-theme, we'll easily have one of the greatest societal/political musical commentaries in recent memory.  I for one am all aboard the hype train.
The train is coming
So get on board
Get on board

The engine's humming
So get on board
Get on board
Get on board
Listen to the stirring "Where's The Revolution" below:
…Final Score: 4.7 / 5