I guess it's that time of year again. The time of year where I relentlessly put off things like studying and finals to somehow narrow down all that I've listened to in 2011 to a coherent 25 albums, which proves to be a near-impossible task every time. Yet, knowing that I'm almost certainly going to hate this list in a couple months, here I am anyways, trying to explain how or why these albums are better than the rest, and why some are better than those, and why one is better than them all.
I mean, I always mess it up. For context's sake, last year I inexplicably managed to put Sufjan's The Age of Adz at the top position, in a year that had The Monitor and The Wild Hunt and a bunch more deserving records. This year I also go with an out-of-nowhere oddball, a brilliant record that I didn't realize was so amazing till very recently. I don't know why I do this. Seriously. I mean, I guess it always becomes an emotional thing at this time of the year, when subjective thought takes a backseat. I feel as if this can be excused, though. It's almost Christmas.
And it's been a hard year. Without getting too sappy or self-involved or anything, a tragic event happened this year that shook me and my entire community to its core. Four of my friends died in a car crash coming back home from spring break, and it pretty much changed me forever. It, along with school, are basically the reason I haven't been around: Sputnik took a backseat to real life this year. But music was there the whole time, I guess (this sounds lame, but w/e), and that's why a lot of what's here are emotional picks. My opinions will probably drastically change.
Still, despite my future proclivities with this list (or maybe not…maybe this is the one that makes it), there's no doubt in my mind that all of these records are 100% worth your listen. And if you've heard them already, than it's probably time to listen again.
25. Danny Brown – XXX
In the year of Odd Future, XXX's obscenity and grossness may seem less of a novelty than it would, say, three or four years ago. But Danny Brown still delivered one of the best hip-hop albums of the year, leagues more consistent than Goblin and just as irresistibly grimey, dirty, and evil. Brown's unorthodox, oddly infectious flow and debauched tales of drug usage and nonstop sexual escapades, placed over dark electro-infused beats, resulted in quite the exciting listen, if one that made you feel like you needed to shower after.
24. Jay-Z and Kanye West – Watch the Throne
In a year of economic uncertainty and Occupy ______, two of the most successful and financially secure artists in the world bragged about just that: their loads and loads of cash. Yet, as off as the timing behind Watch the Throne was (and the record suffered critically and perhaps commercially for this very reason), there's no denying that some of the best, most ridiculous songs in either Kanye or Jay's repertoire could be found here. "Otis" is as funky and deeply soulful as its namesake, "Who Gon Stop Me" is the kind of stupidly ornate and bombastic guilty pleasure that "HAM" promised, and "Gotta Have It," my most listened to song of the year, was seemingly formulated to make skinny white kids like myself feel a hell of a lot cooler when bumping it at full blast in a shitty Honda. It's a thoroughly inconsistent album–I mean, "Niggas in Paris"? Seriously?–but the highs easily make up for the lows.
23. Clams Casino – Instrumentals

The first of three appearances on this list (but the only solo record: the rest just feature spectacular beats done by him), producer Clams Casino–real name Mike Volpe–managed to break out despite making beats for dubious rappers such as Lil B (who I love, even if many others don't) and Soulja Boy. This is because he's too damn good not to. Volpe's approach is to combine ethereal, incomprehensible vocal samples with thudding hip-hop beats and New Age synths. It's a style of production unlike I've really ever heard before, having more to do with recent trends like chillwave or witch house than anything happening in hip-hop. This instrumental mixtape showcases how well his beats work on their own, perfect for lonely walks home or riding the drunk bus home at 2 in the morning. It stands with Burial and Swarms as some of the best sadsack-at-night music I've ever heard.
22. Holy Other – With U
Dozens of plays of "Touch" later, I'm still not convinced that this whole "witch house" thing is reputable, or worth the effort. But what I do know is that With U is one of the best, most concise examples of what the genre does do right: ghostly samples, catchy beats, a general pervading sense of dread and doom and sadness. It's not exactly the happiest 22 minutes I've spent all year, the times I've listened to this, but they've probably been some of the most engrossing.
21. Elite Gymnastics – Ruin 1/Ruin 2
Elite Gymnastics made a name for themselves in 2011 with two fantastic EPs, with Ruin 1 and Ruin 2, along with several mixes such as All We Fucking Care About is K-Pop, Whitehouse, and Our Cats that demonstrated their diverse tastes. The best of these is Ruin 2, if only for the excellent, haunting "Here in Heaven 2," which is undoubtedly one of the best songs of the year. Ruin 1 is basically just as good, in a different way: as one could probably tell by the artwork, it's a lot less depressing, more full-bodied. Ruin 2 is like that EP's pale, drugged-out little brother, and that's probably why I like it a little better. Either way, I hope Elite Gymnastics builds on this next year: a full-length from them could only be awesome.
20. .L.W.H. – The Tape Hiss Hooligan
Producer L.W. Hodge doesn't say a word on The Tape Hiss Hooligan, the album that bears his name and his name only on the front (okay, the abbreviation for his name), and he doesn't really have to. Sure, artists like Main Attrakionz and other like-minded individuals are all over the record, but the stars are clearly the beats. And these are absolutely impeccable: the fuzzy wobble of "Bitin and Shakin," the space-age synths of "On My Shit," the stripped-down funk of "Oakland State of Mind"… they're all so relaxed, almost Oneohtrix Point Never-esque in their abstractness, absolutely untouched from trends or any conventional influences. The title is so apt: there's a serious lo-fi feel to the production, a shagginess, as if the beats were recorded coming from laptop speakers, with the rappers just going nuts over them. The rapping itself seems totally disconnected from the production; honestly, if The Tape Hiss Hooligan would've been instrumental, I'd probably have rated it a lot higher. It's a dank listen as is, though.
19. Panda Bear – Tomboy
This right here is the most disappointing album of the year, but I guess it's a testament to my Animal Collective/Panda Bear fanboyness that Tomboy still has a comfortable spot on my year-end list. Whatever. As I said earlier, this thing is far from an objective look at this past year, because Tomboy is far from an objectively good album. It's just a boring fucking album, lazy, same-y and whatnot. But I still like a lot. The same things that make it boring, that same-y-ness, are the things that I like about it so much, too: the hazy production, and how Panda Bear doesn't really sound like he cares about the songs he's making or enough to enunciate the words he's singing, make it the perfect lazy summer day listen, for relaxing on your deck by the pool with a summer shanty in hand. Tomboy successfully filled these spots of my life this year, being there when I needed it, and that's really all I could ask for in an album.
18. Perfume – JPN

Pure, unadulterated glee in music form. That is all.
17. Burial – Street Halo
While I earnestly wait for the next Burial album (which he just needs to fucking make already; I'm sure it's cool collaborating with Four Tet and Thom Yorke and all those other dudes, but c'mon, man), I've been snatching up everything he's been doing to whet my devouring interest. It hasn't been enough–it won't be, until that next LP–but Street Halo's actually a pretty interesting extension of Untrue's sound. The songs are longer and take more time to fully unravel: the last minute of the title track, when the driving beat starts to break up and crackle and reduce to nothing, is probably the best ending to a Burial song yet, and it takes almost six minutes to get to that point. Will Bevan's proving that his tunes, as minimal and as repetitive as they naturally are, can be worth the wait to get to the finish. Hopefully his LP will be worth the wait as well.
16. Main Attrakionz – 808s and Dark Grapes II
2nd dankest album of the year.
15. ASAP Rocky – Love.Live.A$AP
Dankest album of the year. Read my review for more info.
14. Trophy Scars – Never Born, Never Dead
This is the year this band clicked for me. I don't really know why, to be honest: Never Born, Never Dead, while excellent, isn't anything really different than anything else Trophy Scars had done previously, most of which I had already heard and hadn't really gotten that into. But something about this resonated, made sense. It mostly has to do with getting over the vocals of Jerry Jones, which are definitely what I'd consider to be an acquired taste, up there with Tom Waits or Tim Buckley. He can sound cloying one second, nearly possessed the next, as most clearly portrayed on "Messengers," probably the band's best song to date, a thrilling retelling of the Stagger Lee myth. He also can drop some simply amazing lyrics: stray tidbits like "I've waiting my whole damn life to turn my whole damn life around" and the chorus from "Angels" has stuck with me incessantly since I first heard this. The songwriting has been heavily improved from the framework of Bad Luck, as well: Trophy Scars still reach for the stars with every song, incorporating the maximum amount of instrumentation possible in songs like "Angels" and "Snake Oil," only the ambition isn't as off-putting, and seems more natural. Also that "fuck fish" part is awesome.
13. Youth Lagoon – The Year of Hibernation
I really, really like this album. It's just hard for me to say why. I don't know why it's so hard, but I've tried writing this little blurb/sound-off thing four times now and I just end up deleting everything I've written about it. This is probably because Matt Wolfe said it best for me already when he started his review saying "Trevor Powers may be a year older than me, but already I can't help thinking of him as a little brother." Actually, Powers is three years older than me, but whatever. Basically, dude just seems so fragile, so young-sounding with his little wisp of a voice, and so tragically depressed, that I just want to give him a hug or a pat on the head or something. This is, of course, only one reason I like The Year of Hibernation so much: it's a melancholy, tragic, yet hopeful and nostalgic listen, one that comforts you when feel like just cuddling up in your covers and saying fuck it to the world. I felt like that way too much this year, which is probably why I've likewise overplayed this album to death: right now I'm trying to bar myself from listening for a while, in order to not ruin it. That's probably not going to last, though, for better more than for worse.
12. The Weeknd – Thursday
Combined, I've probably listened to The Weekend's two mixtapes he's released thus far more than any other one album in 2011. This shit is just all-purpose music, great for listening to in the car, while studying, zoning out on your bed, even running (note: might not work well in party format. Dude comes off a bit too creepily sexual most of the time). Mostly this is because both of these mixtapes–House of Balloons and Thursday, for those of you at home who haven't been keeping count–ended up acting as my soundtrack to all the mornings-after and the nights-before. The Weeknd's tales of sex, drugs, and getting just hella faded all the time rang more true with me this year than ever before, for worse more than better. Even as I got myself into shittier situations and generally acted more like a dumbass this year than ever before, at least I knew that The Weeknd was going to be there to emphasize with, to wallow with in our general awfulness and scuzziness. Oh well. (note: House of Balloons is basically interchangeable with this one. We just had to vote for each separately and I didn't want two Weeknd mixtapes on my list.)
11. Oneohtrix Point Never – Replica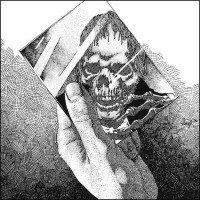 Like, I don't know what the hell this is? Or why it made my list? Or why it's so high? I guess it's probably ambient music, or minimal synth, or something, but it mostly just sounds really fucking cool. I got into Oneohtrix last year with the excellent Returnal, but Replica is a massive improvement from that album, finding Daniel Lopatin basically pursuing every cool idea he ever had, from the dark, deeply sad title track–basically just buzzing synths placed over repeating piano chords, which is actually awesome sounding–to the blissed-out ambiance of "Submersible," to "Andro," which is so focused that it could almost fit on Clams Casino's mixtape, til the end, when the bottom drops out and everything turns to chaos. These little diversions, these false ending and spits and sputters in the songs, are basically why I like Replica so much: you never really know where you're going to find yourself, making for a much more interesting listen than what you'd find on your basic ambient album. It's a record as inscrutable as its cover art, and it's certainly not a replica of any kind of music I've ever heard before.
10. Cut Hands – Afro Noise I
This shit is just fucking powerful. Like, I feel like I'm about to collapse after every listen: it's that immense, that physical of an album. The side project of William Bennett, the driving force behind power electronics staple Whitehouse, Cut Hands's Afro Noise I takes the dense, African rhythms that Bennett was exploring with his main project and increases their impact by 11,  focusing almost entirely on thunderous rhythms and clanking beats. It's an abrasive listen, as you'd expect from Bennett, but it's more engaging and cathartic, stripping away most of the noise and focusing on the pure, shattering power of the rhythms. "Rain Washes Over Chaff" combines ominous synths with ferocious drumming to create one of the most frightening listens of the year, while "Backlash" features a beat so well put together that it could almost be considered catchy. Basically, I feel like I am at some terrifying sacrificial ritual in the heart of some foreign country when I hear this album, and for some reason, that doesn't scare the shit out of me. Actually, I keep coming back for more.
9. Braids – Native Speaker

Look, I don't really see the Animal Collective comparisons that much. I mean, they're both textural, or something? Both bands like colorful covers? All I hear when I listen to Braids is sheer beauty, and really not much else.  I hear the crystal-clear sound of the guitars, so shimmering and distortion-free that I actually imagine light coming them, like from the strings themselves or I guess the guitarist's hand or something, if that even makes any sense. I hear Raphaelle Standell-Preston's incredible vocals, which are simultaneously twee and disarming yet full-bodied and sexy, in a way, so that she can drop lines about ridiculous things like fighting dragons in one song and say "fuck" in the next, and not have it sound weird.
And I hear the songs. There are some unbelievable songs here, the best of which I've decided is "Lammicken," which I would totally put as the background sound to a slow-motion scene in a club or a party or something, if I were ever in charge of something like that. Standell-Preston says less here than anywhere else on the album–just the words "I can't stop it"–and she doesn't need to. The minimalism of the song is what makes it work: each repeat of the phrase seems more desperate, more yearning, and the kaleidoscopic music behind swirls and builds with the intensity, up to the hair-raising, absolutely cathartic ending, where Standell-Preston loses control, and everything goes insane.
Obviously, I don't have room to discuss the other songs (which are all good too, I promise!), but that song is really special. And when I say cathartic, I fucking mean it. Get this album.
8. The Field – Looping State of Mind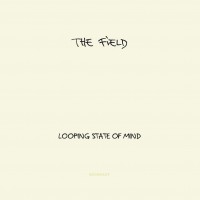 The Field's From Here We Go Sublime was one of the last decade's best techno albums, and Looping State of Mind is better than it any basically every way possible. It's as hard to describe why without getting into semantics and bullshit, but as I crave repetitive yet blissful music for finals and for walking in snowstorms, Looping State of Mind trumps mostly everything else as my go-to. Looping State of Mind is a long listen where not a lot happens–basically, if you've heard a Field album before, you know what kind of blissed out and narcotic music to expect–but what does happen is, excuse the pun, simply sublime. Seriously, just listen to "Is This Power," and if you're as moved as I am by the moment when that fucking bass line finally comes in, than Looping State of Mind is the album for you.
7. M83 – Hurry Up, We're Dreaming
The thing about double albums is that they have to happen by accident. Or at least the best double albums happen that way. The White Album and Exile on Main Street happened because the Beatles and the Rolling Stones had too many songs, The Wall and Sign o' the Times happened because Pink Floyd and Prince had too many ideas. Hurry Up, We're Dreaming doesn't fit in with these restrictions. Here, Anthony Gonzalez essentially set out to make a double album, before he really had any idea what it would sound like or what it would consist of, according to any interview with the dude coming up to and after the album's release. I don't know why he had these ambitions: Hurry Up would be a much better album if it was trimmed (pretty much all of the ambient interludes are absolutely garbage, for example) to the length of a single disc, because there's some real incredible stuff here. The first three songs are the best opening to any album this year, with "Intro," "Midnight City," and "Reunion" all representing a new career high for Gonzalez, combining day-glo synths with sparkling production and yearning vocals. The AV Club said it best when it said that "Midnight City" in particular sounds like the audio equivalent of the movie Drive.
Despite the pretense suggested with its length, Hurry Up is best when it delivers the kind of indelible, unassuming pop songs Gonzalez perfected on Saturdays = Youth. "Steven McQueen" is a late-album highlight, and is some of the most emotionally stirring music I've heard this year; elsewhere, "Wait" is a relaxed comedown from the hyperactive and stadium-sized hooks, the kind of somber, shoegaze-esque number that's necessary to just to give the listener a breather. Hurry Up finds M83 mostly operating in this synth-pop mode, in a year when nostalgia for that period reached a fever point in the indie world, with the aforementioned Drive, and albums like Ford & Lopatin's Channel Pressure and Destroyer's Kaputt. And it's a mode that suits the band nicely.
6. G-Side – The One…COHESIVE
On The One…COHESIVE, G-Side rap about being disrespected, giving away their music for free on the internet, and generally not having a whole lot of money. And they do so with the kind of swagger that makes these confessions seem anything but pathetic or even humbling: G-Side make their lack of any sort of commercial success seem like little more than a small obstacle that'll eventually be overcome, because they're too damn good to not make it. And I agree. But, for now, I find G-Side's willingness to admit their inability to commercially succeed in turn makes them more interesting to listen to, in a sense that these guys just seem a lot more relatable, even approachable, compared to like Drake or whoever. It underlines and highlights the idea that G-Side are just a couple of ordinary guys, paying for a shitty apartment somewhere by pumping gas or whatever, whose technological ingenuity for the internet and undeniable love for hip-hop has led them to record four albums with barely a peep to be heard from the general public. Hopefully, that'll change.
5. Tim Hecker – Ravedeath, 1972
Ambient music's a hard thing to talk about. Basically this is because it's such an impressionable style of music: what I hear, or what I get out of, Ravedeath, 1972 is going to be entirely different what you get out of it. But there's no doubt that Ravedeath is something special, a simultaneously ugly and beautiful work of art, organic and synthetic, dissonant and soothing. Its ambient music that works in both the background and the foreground, just to catch the subtle changes, the little shifts in tone and mood and sound. It's an inscrutable record, one that I've enjoyed trying to wring a meaning out of over and over again.
4. James Blake – James Blake
As 2011 progressed, it became clear that James Blake sorta fucked over James Blake. Dude just had no idea how to follow it. With his first and thus-far only LP, Blake managed to perfectly meld together his abstract piano experiments and melodic, dubstep-esque (post-dubstep?) tunes found on the CMYK and The Bells Sketch EPs that solidified him as a talent to watch out for. He'd captured the use of "negative space," or using silence to fill in the blanks, that he played with in Klavierwerke, and found a way to make that same aesthetic tuneful, even catchy. Released in January, it foreshadowed a spectacular 2011 for the prolific Blake, but his following EPs were, at best, tepid and boring, sounding too minimal, relying too much on his somewhat shoddy voice, which works well enough in songs like "Limit to Your Love" and "To Care (Like You)" (or when it's being endlessly autotuned or manipulated) but not when singing Joni Mitchell covers.
At least this is fantastic, though. It's one of the quietest, most reflective albums I've heard this year, a singer-songwriter album that requires top-of-the-line headphones to fully experience, to get all the little details. Blake is a meticulous producer–every single note, every little pause, seems very carefully put into place–but perhaps an even more interesting lyricist and songwriter. His lyrics are abstract but meaningful, painting in broad strokes instead of in minute details, saying little but meaning a whole lot. There's an ambiguity that's fun to play with, to analyze. It's something you can project your own feelings on, as well: "I Never Learnt to Share" can mean a lot more to one person than another. I guess what I'm trying to say here is that James Blake is the best produced album of the year, but what has made me return to it over and over again are actually its lyrics, which speak such undeniable hollow truths.
3. Destroyer – Kaputt
Dan Bejar is and will always be one of the best lyricists in indie rock, but his acoustic Bowie shtick got really old with his last album, Trouble in Dreams, which followed the monolithic Rubies with a whisper rather than a bang. On Kaputt, though, dude went entirely insane, pursuing the kind of syrupy, cheesy, 80s-esque pop to soundtrack his tales of love lost on the dance floor and doing ridiculous amounts of blow, among all of the intertextuality, meta-ness, and constant literary references that one would expect from any Destroyer album. Bejar, by changing his band's sound from chamber pop troubadours to Kenny G-esque manufacturers of sophisticated cheese, found the perfect foil to his lyrics, the kind of overly dramatic stuff that increases the impact of his theatrical tales, his knack for narration and setting a scene. It's the most interesting Destroyer record yet, in this sense, in that it's the only one really to run with one general theme and idea, that of endless partying and the trials of city life, which is why it's stuck with me more than anything else he's ever done.
2. Bon Iver – Bon Iver, Bon Iver
Alright, so now that this dude's being nominated for Grammy's and getting features on rap albums and shit, it's time for me to start bragging: I discovered this guy before all of y'all. Or most of you. Back in September 2007, I wrote a shitty and overly earnest review right after I heard For Emma for the first time, back when Justin Vernon was selling the album out of the back of his truck. Since then, Bon Iver has blown up, and I've kept a close eye on the band, hoping they still produce quality material so I can keep bragging on the internet about hearing about them first. Thankfully, after the somewhat-shoddy Blood Bank EP (which has produced really only one lasting contribution to Vernon's career, being excellent sample material for Yeezy), Vernon didn't let me down with his second full-length, the unfortunately named Bon Iver, Bon Iver.
Seriously, what else do I have to say about this record? I already wrote way too much about it for my review, and every single listen has held up since. At this point, I'd even venture to say I like this more than I like For Emma. Both records are "important" albums for me, I guess: both came into my life at a time where I needed them, when I could emphasize the most with For Emma's themes of loneliness and heartbreak and Bon Iver's themes of rejuvenation and life. Yet Bon Iver is just such a serene listen, so calming, and at a level where it can be almost universally appreciated. There's a reason that almost no one who I've turned on to this record dislikes it, or why this album appeared on more staff lists than any other, or why it'll probably win a few Grammys. There's something here that pretty much any person, if you're a fucking human being, can latch onto. It's a much more communal record than For Emma, which just found Vernon sorta receding into a hole to hide from everybody. But Vernon's way past that point now, and so am I, personally. Because of this, Bon Iver, Bon Iver is a more resonant record with me, and my 2011 was much better because of it.
1. Colin Stetson – New History Warfare, Vol. 2: Judges
On the opening track to Colin Stetson's opus, New History Warfare, Vol. 2: Judges, the listener can very audibly hear Stetson take deep, gasping breaths in between massive blows through his bass saxophone. And it's one of the few times you hear that: Stetson taking a breath. See, Stetson uses a kind of breathing called "circular breathing," which I don't know a whole lot about, only that it allows Stetson to constantly produce noise from his sax without stopping to breathe, because he's been breathing the whole time, through the instrument or something. It's just wild. It's also apparently really hard to do and makes Stetson turn really purple when he plays songs like "Judges" or "The Stars in His Head."
This is part of Judges's vast appeal. The music is all produced in one take, by one man, with one saxophone. Listening to the songs, this seems impossible: on "Judges," for example, it seems as if you can hear a synth bass line, and bongo-esque drums, and then someone playing a squealing saxophone over top. But this is actually all Stetson: microphones capture the physical aspect of playing a saxophone (the click-clatter of pressing down on keys), Stetson is playing the bass line, and the squealing is actually Stetson fucking singing through the saxophone, all while performing the circular breathing technique. It's all perfectly captured by engineer Efrim Menuck (from Godspeed You! Black Emperor) and mixer Ben Frost, who make every little detail of Stetson's incredibly complicated compositions as clear as day.
It's an astonishing way to make music, for more ways than one. The physical aspect of making this kind of stuff is unreal: Stetson has said before that he's almost felt like passing out at live shows after he completes a single song, and the kind of effort and willpower and skill to play at that extreme level has to be some kind of spiritual shit. I mean, it's almost unfeasible to me the kind of plane of being you'd have to be at to compose and then play any one of these songs. It's the only record I've heard this year that has left me entirely in awe.
Of course, the compositions Stetson plays are genius in themselves, and are surprisingly easy to listen to. The music here is nigh unclassifiable–is it jazz? Drone? Some minimalist experiment akin to Steve Reich? I think it's a mixture of all three, without ever seeming so. Stetson makes music in such a radical way, and he's such a one-of-a-kind beast on his horn, that it seems apt that no one has been able to peg down exactly what he's doing: it just showcases his forward thinking genius. The songs are great though: "Fear of the Unknown and the Blazing Sun" is a somber reflection, made more wistful by Laurie Anderson's vocals, and "The Stars in His Head" is the foremost example of Stetson's skills as a saxophonist and as a composer of minimalist, rhythmic tunes.
Normally, I wouldn't let the actions taken in the making of an album effect me so much in my evaluation of it. But something about New History Warfare, Vol. 2: Judges is just… different. I'm just so in awe with Stetson, so amazed that he's able to push his body to such extents in the act of creating his art. It makes me want to get up and do something every time I hear it. It's music that's been playing in my head for ages without knowing it even exists. It satisfies all these cliches, and more–which is why it's the best album of the year.
Songs of the Year (Alphabetical Order)
ASAP Rocky – Peso
Bon Iver – Holocene
Braids – Lammicken
Clams Casino – Motivation
Colin Stetson – The Stars in His Head
Cults – You Know What I Mean
Destroyer – Bay of Pigs
Drake – Underground Kings
Elite Gymnastics – Here in Heaven, 2
Girls' Generation – Gee
Hyuna – Bubble Pop
Jay-z and Kanye West – Gotta Have It
James Blake – I Never Learnt to Share
Lil B – I Seen That Light
M83 – Midnight City
Mr. Muthafuckin' eXquire – The Last Huzzah! (w/ Das Racist, Despot, El-P, Danny Brown)
Shabazz Palaces – An Echo from the Hosts that Profess Infinitum
Tyler, the Creator – Yonkers
The Weeknd – Coming Down