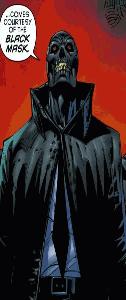 Staff

Reviews 142
Soundoffs 188
News Articles 27
Band Edits + Tags 440
Album Edits 996

Album Ratings 4966
Objectivity 87%

Last Active 01-01-70 12:00 am
Joined 01-01-70

Review Comments 19,148


MarsBro's NFL Ranking: '22-'23 Season Finale

Until next time, folks. Off to the post-season we go!
1
Macho Man Randy Savage


Be A Man



A few things before this ball gets rolling!

1. Thanks for following this series. It has been a lot of fun, and I hope to keep it going!
2. My takes were definitely biased and inconsistent at times. That's just me being me lol
3. Gonna hit you with some PREDICTIONS (which will probably be wrong)
4. My methodology for this final ranking won't change.

What does that mean? Basically, my rankings have always functioned in more of a "What have you done for me lately?" manner. I view current performances, rosters, strength of schedule, win quality, and *sigh* eye test. Recency matters most in this regard; even if a roster is stacked, or a team has potential or whatever, I will put them wherever I feel appropriate given their past game(s). As such, even though it's post-season time, it's very possible for playoff-bound teams to be ranked below those sitting at home. Sound good? Let's wrap this up.
2
Corey Feldman


Angelic 2 The Core



32. Chicago Bears (-3 from last week) | 3-14 | 4th place, NFC North
Highest Ranking: 19 (Week 10)
Lowest Ranking: 32 (Final)
Average Ranking: 26

This was always going to be a lost season; Chicago's roster and staff are in a massive transition from the Nagy regime to something new and, hopefully, much more well-rounded. This resulted in trading away multiple defensive cornerstones, which made that side of the ball--generally a strength of the squad--a glaring weakness. Fields has shown ample promise, however, especially when he has open space to run around in. He desperately needs weapons to assist him, or the offensive attack becomes nauseatingly one-note. Time will tell once the draft comes around and Chicago gets to toy around with younger pieces. For now, there are a lot of holes that need to be addressed.
3
The Black Eyed Peas


The Beginning



31. Indianapolis Colts (+/-0 from last week) | 4-12-1 | 3rd place, AFC South
Highest Ranking: 22 (Week 12)
Lowest Ranking: 31 (various)
Average Ranking: 28

Old man Matt Ryan was a terrible trade from the get-go. Ballard, despite his surprisingly glowing reputation, is too scared to try anything because he will be 'canceled' for a mistake. This man is a GM in the NFL. It was yet another veteran throwback whose best days are far in the rearview, although that alone wasn't the only issue; the offensive line--the most expensive in the league, mind--regressed horrifically and transformed into a swinging gate. Johnathan Taylor was hampered by injuries, poor line play, and a sudden fumbling problem. The WR corps showed promise in the few times Ryan managed to get the ball to them. And the less said about the Jeff Saturday experiment, the better. It started off fine, like a potential kick in the arse for a team with zero culture or drive, but he became out of his depth rapidly.
4
Suicide Silence


Suicide Silence



30. Houston Texans (+2 from last week) | 3-13-1 | 4th place, AFC South
Highest Ranking: 30 (Final)
Lowest Ranking: 32 (lol)
Average Ranking: Unsurprisingly, 32

The Texans org does not inspire confidence. There's always a tank job to pilot, always a roster issue, always a coach that seems to struggle. Why the team has rolled out two straight one-and-done coaches that were given seemingly zero leeway is a mystery--look at that roster and tell me who would do better with *that* bad hand--especially since Smith, for all his flaws, at least had the team competitive in many of their games. Unfortunately, unless the upcoming draft class is a massive success, there are too many missing pieces on the squad in order to win games, especially at the QB position; Mills was unable to take the next step and became a hindrance in many games. The question now becomes who the Texans take; Young, Stroud, or perhaps the more left-field choice of Levis?
5
Sleeping With Sirens


Feel



29. Arizona Cardinals (-1 from last week) | 4-13 | 4th place, NFC West
Highest Ranking: 19 (Week 11)
Lowest Ranking: 29 (various)
Average Ranking: 25

The Arizona Retirement Home strikes again. A roster that was too thin to take it to the next level ended up being too thin to take it to the next levels. The likes of Greg Dortch showed promise, but the offense still hinged entirely too much on Murray bailing the play out or forcing the ball to D-Hop. It didn't work out, and Kyler is now likely MIA until October, which probably means next season is a lost one as well. It's one of the darker futures the organization has gone into, even with Midsbury and Keim gone. With so many holes to address, an anchor of a QB contract (not even to mention the QB in question is injured), and a lack of a clear direction, the Cards aren't exactly an attractive destination for players or potential coaches. This isn't how JJ Watt was supposed to go out, man. Although he WAS a bright spot.
6
Pianos Become the Teeth


Drift



28. Tennessee Titans (-1 from last week) | 7-10 | 3rd place, AFC South
Highest Ranking: 9 (Week 12)
Lowest Ranking: 28 (Final)
Average Ranking: 18 (whew that's generous)

I've vented a lot about this team to the point where I'm both out of breath and talking points that have not been talked about yet. The fate of the season fell into Josh Dobbs' lap, a career backup with minimal game prep, because the squad lost an absurd 6 games in a row to put them in position to lose the division. It was a failure on general management, it was a failure on individual players, it was a failure on coaching, it was a big fat failure. Todd Downing is gone, thankfully, but this offense needs a complete revamp before it can truly compete with the current titans of the AFC. Henry is amazing, but he is growing older and losing a step. You just can't keep playing "exotic smash-mouth" football and put out a passing game like, uh, whatever the f*ck THAT was this season. So many questions going forward...
7
The Game


Drillmatic - Heart vs. Mind



27. Los Angeles Rams (-2 from last week) | 5-12 | 3rd place, NFC West
Highest Ranking: 20 (Week 17)
Lowest Ranking: 30 (various)
Average Ranking: 26

Injuries, retirements, and uncertainty galore. That's how you get the worst title defense in NFL history. Yes, the team sold its soul for that ring, but this sort of regression is a bit shocking, especially when McVay's rumors of walking away are factored in. This team cratered fast, and it could fall even lower. Whitworth's retirement hurt the OLine more than expected, and the offense was missing Kupp and Stafford for significant stretches of time. Allen Robinson... existed. And that's about that . An absolute disaster mitigated only by that sweet, sweet ring.
8
King 810


Proem



26. Denver Broncos (+4 from last week) | 5-12 | 4th place, AFC West
Highest Ranking: 24 (Week 10, Week 11)
Lowest Ranking: 31 (various)
Average Ranking: 28

Did my eyes deceive me, or did the Broncos suddenly figure something out? Wilson still made very Wilson-like mistakes, but the offense suddenly began to demonstrate a level of comfort that had only been teased before. It doesn't make up for a hilariously horrible season, however; Wilson was mainly a bust, Hackett was a hack, and the offense was both wildly inconsistent and very much injured. The defense held things together until they finally broke down, by which time the season was out of control anyways. Hopefully the org can toss around its new Wal-Mart money to acquire a slam-dunk coaching; you have to try and salvage this mess somehow, what with Russel's contract being so massive.
9
Kanye West


Donda 2



25. Cleveland Browns (-2 from last week) | 7-10 | 4th place, AFC North
Highest Ranking: 17 (Week 9, Week 10)
Lowest Ranking: 26 (Week 15, Week 17)
Average Ranking: rapist QB

Head off into the off-season, you losers.
10
Machine Gun Kelly


bloom



24. Las Vegas Raiders (+/-0 from last week) | 6-11 | 3rd place, AFC West
Highest Ranking: 14 (Week 14)
Lowest Ranking: 31 (Week 11)
Average Ranking: 24

Wow. Rollercoaster, this one was. I'm on record for believing McDaniels learned a lesson and would be better this year. This take aged horribly. And, with Stidham and the offense laying an egg in their finale, it's infinitely clear that the issue was not all on Carr, but on McDaniels' scheming and decision-making. The org is stuck with him for at least another season no matter what, which likely means he'll have his pick of QB. I eagerly away how he will fuck things up this time.
11
MAGIC!


Don't Kill the Magic



23. New York Jets (-1 from last week) | 7-10 | 4th place, AFC East
Highest Ranking: 6 (Week 11)
Lowest Ranking: 23 (Final)
Average Ranking: 14

The season hinged entirely upon the development of Zach Wilson into a franchise quarterback. In a way, he did; he symbolized the Jets' franchise ever since the early Rex Ryan years in his spectacular failure. The locker room quickly gave up on him, and Wilson earned their respect back by continuing to avoid blame and refusing to grow as a passer. It's unfortunate, since the defense was legitimately elite and capable of both keeping the team in games and winning them if necessary. The wheels finally fell off in the latter half of the season, signaling the end of the brief Wilson era and another season of potential mired by continuous disappointment. If I'm Saleh, Derek Carr is on line 1 right now.
12
A Memoria Brooded


Human



22. New Orleans Saints (-6 from last week) | 7-10 | 3rd place, NFC South
Highest Ranking: 16 (Week 18)
Lowest Ranking: 29 (Week 11)
Average Ranking: 23

This was a frustrating team. On paper, the Saints have plenty of high-upside offensive talent that multiple teams would move heaven and earth to acquire, but once game day arrived, it was never fully demonstrated on the field; Allen's coaching revealed only hints of a much more entertaining, Wild Card-ready team. Hell, in an abysmal NFC South, the division could have been in the conversation. Too many mistakes and too many bland, uninspiring gameplans led to a bland, uninspiring finale to the season. This team desperately needs a spark.
13
Big K.R.I.T.


Digital Roses Don't Die



21. Atlanta Falcons (+5 from last week) | 7-10 | 4th place, NFC South
Highest Ranking: 12 (Week 9)
Lowest Ranking: 27 (Week 16, Week 17)
Average Ranking: 22

Arthur Smith had this roster fighting until they abruptly ran out of gas halfway through the season. What proceeded was a grisly slide back to the bottom half of the league, which was exacerbated by poor QB play. The passing game was nearly non-existent, forcing the team to rely on a run game that wasn't consistently able to deliver. Ridder finally had himself a big-boy game, but time will tell if that can translate to a full season's worth of quality play. Time to see what Smith can do when he has another year and more weapons at his disposal.
14
Polaris (AUS)


The Death of Me



20. Baltimore Ravens (-1 from last week) | 10-7 | 2nd place, AFC North | *6th seed, AFC*
Highest Ranking: 5 (Week 11)
Lowest Ranking: 20 (Final)
Average Ranking: 12

How the not-so-mighty have fallen to where they (likely) belong. Even when Jackson was under center, there were a plethora of issues in the Ravens org. More specifically, the offense was abysmal; they were hardly capable of moving the ball or capitalizing on opportunities. It's a long-standing issue: Baltimore rarely acquires high-ending receiving or rushing talent, instead settling for older vets that don't have the same speed or health as they once did. Lamar, and whoever comes in relief, are set up to fail in this environment. I fully expect a blowout and a swift exit from the playoffs.
15
Miasmatic Necrosis


Apex Profane



19. Carolina Panthers (+1 from last week) | 7-10 | 2nd place, NFC South
Highest Ranking: 16 (Week 15, Week 17)
Lowest Ranking: 31 (Week 10, Week 12)
Average Ranking: 25

The funniest QB carousel of the season is finally closed. We can only hope we see it open back up again next year--unless you're a Carolina fan, in which case you're praying for Will Levis or something. Wilks coached well down the stretch, but also leaves a bit to be desired. It's worth giving him a full interview, but also explore other options. The roster has surprising depth that hasn't been tapped into due to poor management or poor QB play; plug in the right personnel in that regard, and the South's division title is perfectly up for grabs.
16
Mitski


bury me at makeout creek



18. Miami Dolphins (+3 from last week) | 9-8 | 2nd place, AFC East | *7th seed, AFC*
Highest Ranking: 2 (Weeks 11 to 13)
Lowest Ranking: 21 (Week 18)
Average Ranking: 9

Miami flashed an insane potential in the first half of the year. With Tua's incredible accuracy and the pure speed of their weapons, it seemed as though the 'Fins were *the* premier team to beat in the AFC. But then, defenses adapted, the offense faltered, the defense performed poorly, and Tua was struggling with multiple concussions. It's to the point where he is suffering from memory loss already. With the QB position in profound disarray, Miami managed to limp into the playoffs, but without a competent signal caller under center, the offense can't flex its fearsome scoring power. There are a lot of tough questions as the off-season nears (this team is not beating Buffalo), especially with regards to Tua's long-term health. We all love this game, but it is a brutal sport, and there is life beyond it.
17
1000 Plane Raid


Before The Fallout



17. New England Patriots (-5 from last week) | 8-9 | 3rd place, AFC East
Highest Ranking: 12 (Week 13, Week 18)
Lowest Ranking: 17 (Week 17, Final)
Average Ranking: 15

As of writing this, Matt Patrica has not been fired. That is a problem. I've said before that Big Bill B can still coach--game hasn't passed him by as some pundits proclaim--but his propensity to favor yes-men and in-house hires has culminated in a lackluster season where Mac Jones heavily regressed. The offense never really found its footing and often went through stretches of horrible play. Belichick stumbling into a QB controversy by giving Zappe snaps was just another bump on a particularly bumpy road as the defense shined and the offense sporadically display competence. Things definitely need to be reevaluated if the org hopes to keep pace with the AFC. Nobody deserves a longer leash than Belichick, but much like my ranking, the NFL is a "what have you done for me lately?" league. And lately? Not good.
18
You, Me, And Everyone We Know


Some Things Don't Wash Out



16. Seattle Geno-Hawks (-1 from last week) | 9-8 | 2nd place, NFC West | *7th seed, NFC*
Highest Ranking: 6 (Week 10)
Lowest Ranking: 23 (Week 17)
Average Ranking: 14

The glass slipper broke a while ago, but Geno's resurgence was fun to enjoy while it lasted. A depleted Rams defense exploited him liberally, and it could have been even worse if certain balls were hauled in for interceptions. The 'Hawks defense at least did its job, and Geno moved the ball when crunch time hit. A solid win against the Jets was also a plus! Smith broke the franchise record for passing yards as the squad snagged the final NFC seed available. A buzzsaw awaits in San Francisco, but considering how many assumed this season would go for Seattle, and considering the wealth of picks they have to play with, this has been an unequivocal success for Carroll and company.
19
The Fall of Troy


OK#3.2



15. Washington Commanders (+2 from last week) | 8-8-1 | 4th place, NFC East
Highest Ranking: 9 (Week 13)
Lowest Ranking: 18 (Week 10
Average Ranking: 13

Rivera's head should be on the chopping block. With the season on the line, he refused to ride the hot hand and locker room favorite, instead going back to known quantity Carson Wentz. Seeing Howell flash his potential was a bittersweet conclusion for Commanders fans after being in control of their playoff destiny not too long ago. Another year, another season where QB play is a question mark and the remarkable weaponry of the roster goes underutilized as a consequence of that and poor coaching. The squad never feels TOO good, but also never bad enough; they're in that awful purgatory state of "competitive," which is its own special type of hell. Might as well see what Sam can do. Can't get worse than Wentz, right? Just modernize that offensive attack and get Scary Terry the ball 24/7.
20
Alestorm


Sunset on the Golden Age



14. Tampa Bay Buccaneers (-1 from last week) | 9-8 | 1st place, NFC South | *4th seed, NFC*
Highest Ranking: 13 (Week 18)
Lowest Ranking: 24 (Week 9)
Average Ranking: 19

Tampa played their first-team roster for a fair bit of the game on Sunday, but once the injury risk spiked and the squad failed to perform as expected, the white flag was promptly waved. Conceding to a struggling Falcons team and their equally-struggling rookie QB is... concerning, to say the least. Brady still has the competitive spirit, but Bowles and Leftwich have no clue how to put this roster in a position to succeed. There's some magic in the tank to hilariously beat Dallas, but I don't perceive this version of the Buccs making a deep run. Too many players are forced to play hurt, and the running game is still an absolute dead-end. Hopefully the deep ball connection to Mike Evans is still hot like it was against Carolina.
21
Goldfinger


Hang-ups



13. Pittsburgh Steelers (+5 from last week) | 9-8 | 3rd place, AFC North
Highest Ranking: 13 (Final)
Lowest Ranking: 29 (Week 9)
Average Ranking: 24

It was a long climb to .500, but Tomlin was not to be denied his commendable record of never having a losing record. The games could be ugly, they could be awful to watch, but by sheer grit, defensive toughness, occasional magical catches, and a little bit of dumb luck, the Steelers managed to develop into a team contending for a playoff spot. Their slow start to the season unfortunately put them in a position where too much needed to go right for them in the end. Pickett's growth is promising, and he has certainly earned a year as the de facto starter. Give him a full off-season to train with the WR corps, maybe get some more help via the draft, roll the dice and see what happens. The Browns and Ravens shouldn't be much of a problem.
22
In the Silence


A Fair Dream Gone Mad



12. Green Bay Packers (-2 from last week) | 8-9 | 3rd place, NFC North
Highest Ranking: 10 (Week 18)
Lowest Ranking: 23 (Week 13)
Average Ranking: 17

It was odd to see a Packers team run the table and Aaron Rodgers being the element that ultimately held them back. Well, not entirely; his accuracy issues were scary to witness, but his unreliable WR corp, injuries, lack of cohesion, and poor team discipline were also culprits. That latter point cost a playoff spot against a hungrier, much more focused Lions squad that got under their skin. If that's how the Rodgers era ends, it's certainly a sad way to end the stretch. Nobody on the team came out of it looking too good, even though they *did* fight admirably (at least on defense) to keep their hopes alive. The off-season could be a wild one depending on how things pan out.
23
The Great Old Ones


EOD: A Tale of Dark Legacy



11. Dallas Cowboys (-5 from last week) | 12-5 | 2nd place NFC East | *5th seed, NFC*
Highest Ranking: 2 (Week 14)
Lowest Ranking: 11 (Final)
Average Ranking: 5

That was a pathetic showing. A Washington team reeling from a terrible elimination entered their bout versus Dallas wanting the win more than their first-stringers did. Washington's pressure messed with Dak all night, who again had a performance that made onlookers question exactly how worthwhile it is to start him. Considering this was an attempt by the squad to ramp up for the playoffs, the future looks particularly bleak, especially with the defense's injuries and top-heavy construction. If Dak is off and Parsons can't nail every pass rush, it could be another painful post-season for America's Funniest Team. How much of this falls upon McCarthy, or Moore, and how much is just poor offensive execution? That and more will soon be answered.
24
Forest Stream


The Crown of Winter



10. Minnesota Vikings (+4 from last week) | 13-4 | 1st place, NFC North | *3rd seed, NFC*
Highest Ranking: 1 (Week 11)
Lowest Ranking: 14 (Week 18)
Average Ranking: 8

What a weird season for Vikings fans. The wins have been nail-biters, the losses have been complete shitshows., Kirk has taken a step back, Justin Jefferson has been amazing, and the team somehow stands at 13 wins and the third seed. This team is wildly inconsistent and often unable to even sorta stand against the top talent of the league, and they're seemingly unable to flex their powerful offense on weaker opponents. A defense that is replete with holes is definitely a culprit, but the offense can be easily locked down and disappear from games. It's hard not to feel as though this squad is just the biggest paper tiger, and if they somehow win their rematch against the Giants, the next round could be brutal. It's overall a successful year for new coach Kevin O'Connell, but also one that demonstrates the roster's holes.
25
In Mourning


Garden of Storms



9. New York Giants (+2 from last week) | 9-7-1 | 3rd place, NFC East | *5th seed, NFC*
Highest Ranking: 8 (Week 9)
Lowest Ranking: 19 (Week 15)
Average Ranking: 13

Daboll has worked wonders in his first year as the Giants' head coach. Look at that roster; there is no chance that it should be contending for a post-season bid, let alone making it. Injuries and poor general management of the past have led to a situation that requires plenty of rebuilding, but the org has managed to draw considerable talent out of the pieces at their disposal. Even when lining up third stringers versus Philly, Daboll had the game incredibly close. His tough love style has transformed Daniel Jones into a reliable QB--one that might have earned himself a nice reward contract. Look at his WR corps and tell me Jones is at all an issue (and check his efficiency and ball protection; he has leveled up). There's plenty of promise here, especially with a defense that was surprisingly solid throughout the year.
26
In Vain


Aenigma



8. Jacksonville Jaguars (+/-0 from last week) | 9-8 | 1st place, AFC South | *4th seed, AFC*
Highest Ranking: 8 (various)
Lowest Ranking: 29 (week 9)
Average Ranking: 18

This was the year of stellar rebuilds and reaffirmations of coaching talent. Dabolll, Sirianni, and Carroll have all surprised with their strong performances due to ether being relatively new or having lost key pieces. Doug Pederson gets lost in the mix, likely because of Jacksonville not getting huge media coverage, but his ability to get this roster to play to its potential (don't let Urban fool you; there's talent here) is highly impressive. Lawrence is coming into his own as a top-half QB, Etienne has become a fearsome weapon, the defense is starting to click, Christian Kirk's signing was good to where WE were the punchline by the end of it, etc. This team has a lot of spirit, a great culture, and a lot of positive momentum from their winning streak. Their rematch against the Chargers should be a good game.
27
Jeff Rosenstock


NO DREAM



7. Los Angeles Chargers (+/-0 from last week) | 10-7 | 2nd place, AFC West | *5th seed, AFC*
Highest Ranking: 6 (Week 16)
Lowest Ranking: 19 (Week 12)
Average Ranking: 11

I doubted Staley, and still do to an extent (or maybe it's just Lombardi's terrible offensive scheming?), but I have to give credit to how the defense has mostly turned their fortunes around. And reinforcements are on the way, with a healthy Bosa confirmed ready-to-go for gameday. Herbert and co. just need to be able to really get their offense going; there's enough talent to strike fear into any given team, but it never seems to translate. Then again, if Ekeler can feast, that might be all that's needed. This is a team that had expectations of glory beyond just a playoff appearance; they'll have to show who they really are when they attempt to give Jacksonville some payback. Buckle up.
28
Mos Def


Black on Both Sides



6. Detroit Lions (+3 from last week) | 9-8 | 2nd place, NFC North
Highest Ranking: 6 (Final)
Lowest Ranking: 31 (Week 9) [holy shit this team came a long way]
Average Ranking: 15

Now that the dust has settled from a somewhat bittersweet season finale, Lions fans and the world at large can hopefully agree that this was, in general, a massive success. Holmes' first draft is generational in its potential, possibly forging the bedrock of an entirely new Lions squad that has started to back up its lovable culture. This is not the same team that would turn into a pumpkin once faced with a tough game or a higher-level opponent. Hell, in some cases, Detroit has absolutely blown opposing defenses away with their offensive firepower. Another off-season with Goff being able to train with a now 100% healthy WR corps could help greatly, and even have the team looking to compete for the division. If the defense is supported via free agency and/or draft, look out.
29
Dear and the Headlights


Small Steps Heavy Hooves



5. Philadelphia Eagles (+/- 0 from last week) | 14-3 | 1st place, NFC East | *1st seed, NFC*
Highest Ranking: 1 (various)
Lowest Ranking: 5 (various)
Average Ranking: 3

Well, well. Much like Minnesota, this has been a bit of a rocky season for the Eagles. The roster's talent, mostly on offense, is spectacular when it clicks. But if one gear is off, the machine falls apart. And, in fairness to critics, this is a squad who hasn't been tested much by a relatively soft schedule. Struggling against the Giants' second-and-third-and-pizza-delivery-boy stringers with a healthy Jalen Hurts is not something that leads to winning football games. Anything can happen in the post-season, however, and Hurts/Brown/Smith are a terrifying trio to face. Get that dynamic going alongside the killer running game, and the POTENTIAL is there to run the table. Just have to execute properly.
30
Persefone


Metanoia



4. Kansas City Chiefs (+/-0 from last week) | 14-3 | 1st place, AFC West | *1st seed, AFC*
Highest Ranking: 1 (Week 12, Week 13)
Lowest Ranking: 5 (various)
Average Ranking: 3

Anyone that declared the Chiefs dead before a snap was played was a fool; Andy Reid and Mahomes can make magic happen no matter what. The loss of Tyreek Hill didn't cause the offense to falter, although the dynamic shifted slightly from the "fuck it, chuck it" philosophy of yesteryear. JuJu and Valdes-Scantling have been solid additions that have been able to replicate the production the offense used to have. A shaky defense remains an issue, as well as streaky performances that give a sense of inconsistency despite the talent on the field. Denver evidently figured something out in their two games--or maybe the defense just kinda sucks. Either way, Mahomes under center generally guarantees success, as evidenced by a ridiculous MVP campaign that continues to display his ridiculous level of play.
31
Persefone


Core



3. Cincinnati Bengals (-1 from last week) | 12-4 | 1st place, AFC North | *3rd seed, AFC*
Highest Ranking: 2 (Week 18)
Lowest Ranking: 18 (Week 9)
Average Ranking: 7

If Mahomes isn't an MVP, Burrow certainly made a quiet case for himself as the Bengals launched into a season-altering 8-game winning streak. Despite the rough start, the team finally found its stride and capitalized on their wide-ranging offensive weapons and frankly underrated defense, including arguably the best safety duo in the league. It hasn't been pretty, and key injuries to the rebuilt offensive line are worrisome, but there's a lot of potential in this team to go deep once more. They're not a fluke; Burrow and Chase can definitely make magic happen.
32
I Would Set Myself On Fire For You


Believes In Patterns



2. Buffalo Bills (+1 from last week) | 13-3 | 1st place, AFC East | *2nd seed, AFC*
Highest Ranking: 2 (Week 9, Final)
Lowest Ranking: 7 (various)
Average Ranking: 5

It started off with the Bills being the most feared team in the league with the most intimidating roster in the league. It ended... not quite at that level. Injuries and disappointing performances have made Buffalo less of a surefire Superbowl pick, but they still managed to put together another incredible season of AFC East dominance. Allen's arm being fully healed is definitely an asset, and the rise of Nyhiem Hines as a dedicated return man has added yet another weapon to the team's arsenal. Clean up the drops, and there's no ceiling to what these dudes can accomplish.
33
Amia Venera Landscape


The Long Procession



1. San Francisco 49ers (+/-0 from last week) | 13-4 | 1st place, NFC West | *2nd seed, NFC*
Highest Ranking: 1 (various)
Lowest Ranking: 11 (Week 9, Week 10)
Average Ranking: 4

Yeah, I'm on the Niner Kool-Aid, and have been for a while even with Jimmy G under center. The Shanaplan requires but a steady hand to execute it, and Jimmy's short-to-mid range accuracy was its perfect conduit. Purdy's mobility, pocket presence, and arm talent makes him an upgrade, especially with his range being able to cover more of the field. Kittle has emerged more as a receiving treat and TD monster in this upgraded offense--an offense that has Deebo Samuel, Brandon Aiyuk, Christian McCaffrey, and Elijah Mitchell running amok. Try to cover all of that. Spoiler alert: you can't, and a monstrous defense ensures that all opponents are stuck in Niner hell. Even compared to 2019, this is Sna Fran's best shot at a title in a while; their roster construction is absurd considering this is the salary cap era.
34
Macho Man Randy Savage


Be A Man



PREDICTIONS:

Oh hell yeah. Time to put my bad takes into the public sphere to where they will age either beautifully or horribly. Let's dive in...
35
Paper Rival


Dialog



FIRST ROUND AFC:
Chargers (5) @ Jacksonville (4): This is a rematch from very early in the year. Both teams are very different now from what they were then, but the Jags *did* blow them out. This is gonna be a close one, but I think a resurgent Chargers defense gives them the edge. CHARGERS WIN.

Ravens (6) @ Bengals (3): Say it with me, class: the Baltimore Ravens are frauds. CINCINNATI WIN.

Dolphins (7) @ Buffalo (2): A banged-up Miami with Tua confirmed out? This is going to get ugly fast, even with a healthy Waddle/Hill combo. BUFFALO WIN.
36
Paper Rival


Dialog



FIRST ROUND NFC:
Cowboys (5) @ Tampa 4): I'm at a point where I don't trust Dak at all, let alone the Cowboys org to get over the hump. An injured defense doesn't inspire confidence either. Brady has enough magic left in the tank to let us all laugh at Dallas again. Make it so, Tom. BUCCS WIN.

Giants (6) at Vikings (3): Is this an upset pick? Giants had a legitimate chance at making the win happen in the regular season, and their starters will be coming off of some fresh rest. Daniel Jones is ready to cook; let him run amok, Daboll. GIANTS WIN.

Seahawks (7) @ 49ers (2): If you are against animal abuse, don't watch. NINERS WIN.
37
The Classic Crime


The Silver Cord



SECOND ROUND AFC:
Chargers (5) @ Kansas (1): LA almost always plays the Chiefs close regardless of how talented they are, but I give Kansas the edge due to their offensive scheming. I don't trust Staley and Lombardi to put a good plan together. It will be close, however. CHIEFS WIN.

Bengals (3) v. Buffalo (2): This game was going to be a lot clearer to me with the regular season match-up to go off of. As it stands, how these two squads stack up against each other is a little unknown. The Bengals have about the same firepower/offensive potential, but they have more consistency on that side of the ball than the Bills. I expect a shootout, but Cincy has a slightly stronger secondary. I know I said Bills earlier on Discord and other platforms... but... fuck it. CINCINNATI WIN.
38
The Classic Crime


The Silver Cord



SECOND ROUND NFC:
Giants (6) @ Philly (1): I love Daboll and the gang, but this roster does not have the ability to line up against a team of this level. They'll give it a damn good try, though. EAGLES WIN.

Tampa (4) v. 49ers (2): I don't foresee Tom being able to overcome a challenge like this without much support, be it coaching or players-wise. His magic runs out here. NINERS WIN.
39
WRVTH


No Rising Sun



AFC CHAMPIONSHIP:
Kansas (1) v. Bengals (3): Here we are: a rematch of the playoffs from last year. I expect it to be as close-fought as every Kansas-Cincy game has been, but Burrow has had Mahomes' number; he's currently undefeated (3-0) against Patty, and if their offensive stays healthy, I don't see that changing. he defense will finally buckle here for Kansas and prove to be an Achilles' Heel. CINCINNATI WIN.

NFC CHAMPIONSHIP:
Philly (1) v. 49ers (2): Very chalk 1 versus 2 match-up, I know, but both of these rosters are too strong to count out in any earlier round. The Eagles haven't really been battle-tested, whereas the Niners are on an absolute tear. I favor them and Shanahan's experience. Please hold onto your leads this time. NINERS WIN.
40
Lupe Fiasco


DROGAS Wave



THE SUPERB OWL:

SAN FRANCISCO 49ERS VS. CINCINNATI BENGALS

That's right, fuckers, it's time to give the entire greater Cincinnati area PTSD from the Joe Montana years. It's destiny, it is written, it must happen, and old ghosts will haunt the Bengals once more. It's just hard for me to envision a roster as well-coached and as talented as the Niners coming up short. It's all-the-way or nothing for me, and if I have to call my shot, this is it.

NINERS WIN.

Time to see how much I end up eating all these words...