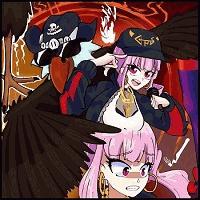 User
Reviews 1
Approval 85%
Soundoffs 191
News Articles 1
Band Edits + Tags 31
Album Edits 138
Album Ratings 2085
Objectivity 72%
Last Active 05-03-21 1:25 pm
Joined 10-27-13
Forum Posts
0
Review Comments 24,048
All About That T0nE (Flug's De-jent Journey)

Hey guys, Flug here, back at it again with another list. I know I haven't made a list for a while. But here it is, another list. Yes, we're really doing this, lets goooooo. Dude, I'm ready, so hyped, incredibly excited and also ready. Can you feel it?!? Yeah, there it is, THERE IT IS! Thing is, when I really got into metal back in 2013 djent was already a bit of a meme, Periphery had their tones that were themselves gay and I really didn't care for all that at the time, focussing more on exploring the roots and the extremes of metal. Meshuggah was said to be the only thing worth jamming in this style. And while that may still be true, my propensity for the proper cRiNgE definitely grew over the last few years, opening myself up to more styles of music and especially vocal delivery, the one thing which always kept me away from the whole progressive metalcore scene and djent specifically. Alright guess I'll just listen to some random djent albums and give proper birb throughers towards them. I'm planning on updating this list whenever I listen to another one. Hope I'll keep it up.
1
Mankind Grief


Inquisitor





Modern Djent Band from Barcelona, veering into the tech death or deathcore direction but still using clean vocals and instrumental sections for variety. At 23 minutes runtime this one is more of a debut EP. Definitely some interesting vocal styles and songwriting ideas on this one, reminding me of Archspire's Relentless Mutation, which I'm a big fan of. Also some arabian tone influenced sections on here, nice touch. Biggest con def is the bricky production, its not very pleasant at all, ladies and djents. Nonono, bad production, sry bebe.

2
Gorod


Aethra





Soooo... is djent Gorod?... uuuhm is Gorod djent, I mean? maybe yes, maybe nope, they certainly sound a bit djenty in some passages. But ye, they do be primarily going into that prog tech dm category. Then again, you could make this argument for pretty much every band tagged as djent, its just a descriptor, not really a genre in itself. Gorod is french though, which is pretty much the biggest boon a metal band can have.

3
Coprofago


Unorthodox Creative Criteria





Chilean OG Djentlemen here. This is their last effort and as far as I am concerned, this really does sound like a bit more freeflowy Meshuggah that does the djazz sometimes and also Max Cavalera sounding, animalistic, varied & also cool cool vocals that I like a lot. This is good thingy.

4
Chimp Spanner


All Roads Lead Here





Ahhhh, this is really cool stuff. Instrumental djentings that make me go all gaga and pound the air with an imaginary drumstick that is actually my multipurpose pencil. The ambient sections are also cool. Tesseract beware.

5
Fractalize


Immersion





Absolutely 𝕋 ℍ 𝔸 𝕃 𝕃 𝕀 ℂ 𝕀 𝕆 𝕌 𝕊.

6
SikTh


The Trees Are Dead & Dried Out...





I became aware of SikTh around 2014 but never fully dove into their backlog, jamming their newer releases 'Opacities' and especially 'The Future In Whose Eyes?', which was an album that, together with same years The Spark by Enter Shikari, kind of opened my eyes to some parts of the metalcore-ish world that I had previously avoided like the plague. But yeeeeee tho, this album rules hard, its avant garde as heck, especially the vocals of course. Its a potent mix of not taking themselves seriously but at the same time making genuinely enthralling pieces of exceptionally unique music with vocals only a mother could love. Almost Trout Mask Replica-esque in that regard. I love them of course, even though I'm not the mother. Sorry.

7
Sithu Aye


Senpai





Weebdjent kudasai

8
Fellsilent


The Hidden Words





stanky ass nasty ass grooves

9
Uneven Structure


8 (Re-release)





this feels like the little brother to catch 33. pretty damn neat. oh yeah, frenchies doing it again, delivering the goods.