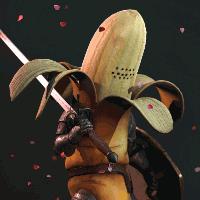 User
Reviews 11
Approval 100%
Soundoffs 18
News Articles 23
Band Edits + Tags 3
Album Edits 46
Album Ratings 791
Objectivity 58%
Last Active 10-02-20 10:26 pm
Joined 09-01-11
Forum Posts
5
Review Comments 8,184
New Death Metal for Self-Isolation

Here's a handful of death metal albums I've been jamming during these trying times, aka, working from home, finally able to check out some new stuff on Bandcamp and rip it up on the clock. Let me hear your new digs
1
Sentient Divide


Haunted by Cruelty



https://sentientdivide.bandcamp.com/album/haunted-by-cruelty

Just wow, best thing I've heard in a while. Murky cavernous vocals, interesting riffs and song writing. Grooves at all the right times, while continuously evolving. FFO Blood Incantation and the likes.
2
Carnosus


Dogma of the Deceased



https://carnosus.bandcamp.com/album/dogma-of-the-deceased

Melodic, semi-tech, death metal from Sweden. If you dig stuff like TBDM, Hath, but a little more death metal. Just really friggin solid.
3
Temple of Void


The World That Was



https://templeofvoid.bandcamp.com/album/the-world-that-was

Been jamming the two songs that are out (doesn't release till 27Mar2020). Groovy, crushing, doomy, death metal. Has some heavy metal vibes at times. I got a good feeling about this one.
4
Mourned


Devoured Humanity



https://mourned-maggotstomp.bandcamp.com/album/devoured-humanity

Weak aside, lest ye be devoured by this succinct two-track monstrosity. From Dec 2019 but whatever, it rules.