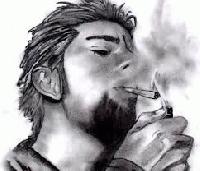 User
Soundoffs 786
News Articles 2
Band Edits + Tags 414
Album Edits 108
Album Ratings 2236
Objectivity 64%
Last Active 07-14-21 2:53 pm
Joined 10-02-17
Forum Posts
8
Review Comments 18,841
Friday Premieres

So...sup? My proposal is for we all hold our current listens and focus on these 4 albums, officially releasing today (cool day yeah). From an highly antecipated, to another coming out of left field, passing through a cautiously antecipated one and finaly one out of curiosity. Do all, do a couple, do one or do none.. I don't own your hears although I wish I did. Share thoughts, rates, or go off topic if you like. Cheers m/ X)
1
Ulcerate


Stare Into Death and Be Still



Highly antecipated

I know many of you are all over this already, many say AOTY already...I waited until today to check this out. Hyped. If I 4 it it means I'm disappointed.

First/ Second impressions: Top notch release. Top notch classy production, balladesque version of Ulcerate m/m/ it rules after a few listens. Great and original blend of Post metal, Death Metal and BM. Cautious 4, but I can see it grow, cause its already started to...
2
Black Curse


Endless Wound



Out of left field

This I've been listening from the past week on bandcamp (officially released today on all stream apps). I did not see this coming tbh...its heavy and amazing...from the doers of BI, Spectral Voice, Primitive Man and Khemmis drummer go figure...its already a 4.5 of mine!
3
Elder (USA-MA)


Omens



Cautiously antecipated

I pretty much love everything these guys did. They are constantly reinventing their sound. I did love what they did on their last EP, although its hard to follow that road without leaving some riffs behind...so...let's see...

First/ Second impressions: Bold but hard 4 cause I dig the band a lot. As said they always change their sound in each release. This time they leave you with somewhat of a disconcerting punk rock vibe, much of this caused by the "bad" vocals much more at front, where tuning is not a strength.
4
Katatonia


City Burials



Out of curiosity

I don't know much of this band's work, although I owned and still love Viva Emptiness from way back...I figured its probably a good time to see how are they doing these days.

First/ Second impressions: Surprising, smooth and classy 4. Holds on subsequent listens.