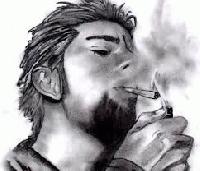 User
Soundoffs 786
News Articles 2
Band Edits + Tags 414
Album Edits 108
Album Ratings 2240
Objectivity 64%
Last Active 07-14-21 2:53 pm
Joined 10-02-17
Forum Posts
8
Review Comments 18,971
Friday Premieres III

Every now and then, the planets align, there's more than 3 releases, with release date on the same Friday, and I know about them and kinda look fw for them too. Share your thoughts if you did any, none or all?
1
The Ruins Of Beverast


The Thule Grimoires



AtmoBM, Doom, Experimental

Yeah, I kinda cheated on this list, cause the official release date is 30th Jan, but it leaked yesterday (28th). This dude do no wrong, but I'm afraid the bar is set too high.
2
Tribulation


Where the Gloom Becomes Sound



Goth BM

Now I love this band. Seeing them live made me see they re the real deal. It's also the last Tribulation written by Jonathan Hultén, who left the band.
3
Portrayal of Guilt


We Are Always Alone



Blackened Hxc

One of the most promising acts in the scene. Let Pain Be Your Guide is awesome but barely an album. Very curious to check this out.
4
The Body


I've Seen All I Need To See



Noise, experimental

So this is the band I find very cool and interesting af, but never became a huuge fan. Lets see if they experiment the same things this time around XD
5
Soen


Imperial



Prog Metal

I kinda fell out of love for their more formulaic approach on their last one. Curious to check where they head this time.