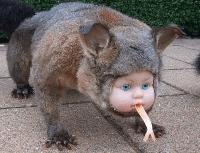 User
Reviews 2
Approval 100%
Soundoffs 41
News Articles 3
Band Edits + Tags 102
Album Edits 65
Album Ratings 777
Objectivity 89%
Last Active 12-17-18 4:23 am
Joined 12-18-16
Forum Posts
2
Review Comments 552
Need to buy good headphones

I just bought a Nord keyboard and I need a good pair of headphones (I've been using a 90$ Crate guitar amp so far, downright glorious). I know I don't want wireless headphones because the Latency would be too much, but other than that I really don't know what I should look for. Closed/open back? Electrical resistance? Preamp (do I even need it on a keyboard)??? I'm also mixing on my pc, so the Idea was to get headphones that I could use for both things. I know monitors would be better for this purpose, but I just can't afford them at the Moment. Thanks in advance for your advice! List is the album I'm listening to.
1
The Angels of Light


How I Loved You





I didn't even know this band existed one hour ago, I like it.