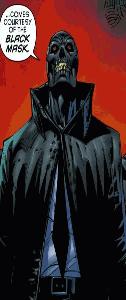 Staff

Reviews 143
Soundoffs 188
News Articles 27
Band Edits + Tags 442
Album Edits 1,001

Album Ratings 4993
Objectivity 87%

Last Active 01-01-70 12:00 am
Joined 01-01-70

Review Comments 19,227


Lists
11.15.22
MarsBro's NFL Ranking: Week 11
11.10.22
MarsBro's NFL Ranking: Week 10
11.09.22
Build-an-Album II, R10(P2): We're Gloom ♦
11.02.22
MarsBro's NFL Ranking: Week 9
10.25.22
Build-an-Album II, R9(P2): Pain. Max Pa ♦
10.07.22
Build-an-Album II, R8 (P2): The Col-Tra ♦
09.16.22
Build-an-Album II, R7 (P2): Valhalla Be
09.01.22
Build-an-Album II, R6 (P2): Y'all Ready ♦
08.20.22
Build-an-Album II, R5(P1): N0 G0DS ♦
08.04.22
Build-an-Album II, R4(P1): Seeing Sound ♦
07.25.22
Build-an-Album II, R3(P1): Drop it Down ♦
07.12.22
Build-an-Album II, R2(P1): Believe in P
07.03.22
Build-an-Album II, R1(P1): Break it Dow
07.01.22
Build-an-Album: The Revival [CLOSED]
02.14.22
RIP Packers fans
05.11.21
I Graduated
11.10.20
MarsPoetry: Continued! ♦
08.18.20
MarsBro's Court of 2020 ♦
« Previous | More »
MarsBro's NFL Ranking: Week 11

CHAOS! Absolute chaos. Where does everything sit at the end of it? Come get my super biased opinion on the matter!
32
Corey Feldman


Angelic 2 The Core



Houston Texans (+/- 0)

Another week, another Houston loss. The good news is that the #1 pick is likely yours at this current trajectory. The bad news is, well, everything else; there doesn't seem to be much going for the Texans outside of their rookie RB and a defense that, while flawed, at least looks like it's trying. Even in a down AFC South, there is no hope available for this squad. Just… hope for better things next year?
31
Attila


Villain



Las Vegas Raiders (-1)

This was a team that struggled through losing multiple players and a head coach to a variety of terrible circumstances. Not even one year later and, with McDaniels at the helm, the Raiders look like an entirely different squad. They are so fundamentally broken that it is beginning to be reflected by the on-field product, which undoubtedly culminated in a loss to the Jeff Saturday-led Colts. That isn't just coaching; that is players giving up. When someone with no experience and minimal prep time can outfox you, it's time to quit. It's yet another blown lead in a game that, on paper, should have been a cruise-control win. Run back to Daddy Belichick with your tail between your legs, you absolute cabbage.
30
Spiritczualic Enhancement Center


Transporting Salt



Los Angeles Rams (-4)

Didn't expect the Rams' fall from championship glory to be this brutal. Even with the Cardinals as vulnerable as ever, the Rams couldn't capitalize. In fairness, they were down to their backup QB as well, but it's not as if Stafford has been playing well enough to be a net positive right now. Any aspect that could regress has regressed hard, and McVay shows absolutely no signs of saving the season. Cooper Kupp having a possibly long-term ankle injury is just the cherry on top of the shit pie that LA has become. With even less weapons and a defense that can't win games on their own anymore, the downward spiral seems fated to continue.
29
Suicide Silence


Suicide Silence



New Orleans Saints (-6)

The optimism is dead now. A lifeless Steelers team mopped the floor with the Saints, proving what was already worrisome last week: Andy Dalton is not enough, the offense cannot be a traditional passing unit, and the defense had too much of a talent drain to make key plays. Considering the QBs on roster besides the Red Rifle are the eternal meme Jameis Winston and Taysom "The Stormin' Mormon" Hill, New Orleans might be needing to either draft or acquire someone new come the off-season. When even the Panthers can make positive gains in the division, it's time to pack it in.
28
Of Mice and Men


Cold World



Carolina Panthers (+3)

In what was a game so boring I couldn't even manage to finish watching it, the Panthers managed to pull out a win against a Falcons team that entirely forgot how to play football. PJ Walker went from an entertaining gunslinger to a bargain-bin Brett Favre--yet he's potentially the best QB on the roster. He's hurt now, so Mayfield is returning as the carousel spins again. The punchline remains the fact that this team is in the hunt for their division... my goodness.
27
The Black Eyed Peas


The Beginning



Pittsburgh Steelers (+1)

TJ Watt is the Steelers. When he is gone, the team dies; when he is active, wins happen no matter what. It's a small victory in a season that was doomed from the start, with most issues surrounding a decrepit offense and a defense that regularly underachieves. Congratulations on haunting Andy Dalton again, I suppose?
26
Ludicia


Anchored



Jacksonville Jaguars (-1)

So you lost to Kansas City. Ouch! But don't worry too much, lads; that's something a lot of teams go through. The difference is that the Chiefs have looked relatively vulnerable and gave you an opportunity to possibly sneak away with a W. The issue is, once again, the fact that the team just doesn't have enough at the present time, be it coaching or talent. I still don't think Lawrence is the guy going forward, but there's still work to do beside just him.
25
MattyB Raps


Outside the Lines



Indianapolis Colts (+4)

Having a rah-rah player's coach seemed to be the kick in the ass the Colts needed. Despite being heavily criticized by the league--it's still a pretty silly hire, all things considered--Jeff Saturday managed to pump some life into a fading season. The talent still isn't there, and a sweep at the hands of the Titans puts them in tiebreaker hell, but at least there's some fight for once. Matt Ryan didn't look bad and the offensive line actually protected him! Woah! This was definitive proof that the Raiders are horrendous *and* Frank Reich could not motivate these players. Win-win for all involved.
24
Miley Cyrus


Miley Cyrus and Her Dead Petz



Denver Broncos (+/- 0)

The Broncos showed up exactly as advertised: the #1 NFL defense and the absolute worst NFL offense. Even though the Titans were down several defensive starters, Russel Wilson took six sacks--quite a few being his own fault, often holding the ball for a solid eon. Few, if any drives could be started, and any success was more of a lapse by the Titans than it was via playcalling or offensive talent. That elite defense is capable of keeping Denver in games, but giving up even one big gain is fatal considering how terrible the offense has become. It's evident the problems run far deeper than Hackett; Denver, even with a comepetent QB, is not this Superbowl-caliber dark horse. Even then, that defense might be good enough to win on occasion.
23
Maroon 5


V



Chicago Bears (-4)

The "quality loss" era is over with. What the hell was that? Justin Fields again has a great game and is let down by everybody else around him. The roster is, as most understand, not at a high level yet, but to let a lead get snagged away like *that* is disgusting. Rarely, if ever can this team reliably come in clutch, which is an issue that has plagued many of their losses: they keep it close, but they can never pull off the win. At least Justin is still a baller.
22
Robin Thicke


Blurred Lines



Detroit Lions (+5)

The Lions have now won twice in a row, which naturally indicates the oncoming heat death of the universe. As awful and deflating as the season has been, these past two weeks have been a huge boost for team morale, with the defense making key stops when required and the offense keeping the team in games and remaining competitive. There will always be a desire for more, but at least the squad has some positive momentum for a change.
21
Mavi Phoenix


Boys Toys



Atlanta Falcons (-5)

The Falcons are back, baby! Arthur Smith forgot the running game was the key to Atlanta's success, simultaneously having amnesia over whether or not Cordarelle Patterson was on the roster. The game was placed in the hands of Marcus Mariota, and he was eager to give it away in a turnover-infested spectacle that could have actually been worse than what it was. It was an ugly performance and a clear indication that Mariota is more an anchor than he is a valuable contributor. Ridder still riding the bench either means Smith somehow believes in these limp-noodle throws, the team is tanking, or Desmond is actually worse. In the midst of what could be a massive losing streak, why not try and see what you got in the rookie? Get back to your roots and get the ball out of Mariota's hands ASAP.
20
Machine Gun Kelly


bloom



Cleveland Browns (-3)

Tua sends his regards.
19
Solar Eruption


The End Is Near



Arizona Cardinals (+2)

A division win is never a bad thing to walk away with. Even though they rolled with a backup, Arizona won the contest decisively, and it could have even gone worse for the Rams if the refs weren't, well, the refs. Hopefully the injury to Kyler is not serious and he returns to play soon. However, all things considered, McCoy is an ideal backup QB and has proven he can keep things stable.
18
Skrillex


Bangarang



Los Angeles Chargers (-6)

Pain. Such is the life of a Bolts fan. Whether it is injuries, Lombardi's languid scheme, or Brandon Staley's existence, the team is in shambles as it tries to limp through the season. Despite the Niners making multiple mistakes, LA was incapable of turning those errors into points, and they were routinely bullied by the run game and could not prevent 3rd down conversions. A seemingly more hurt Justin Herbert cannot carry the corpse of this squad by himself, and as long as Staley arrogantly shoves him out there, the season is doomed to end soon enough. Wild card loss is the ceiling.
17
Alestorm


Battleheart



Tampa Bay Buccaneers (+3)

With Atlana faltering, the Bucs have leapt forward to secure their Trash Mountain crown of the NFC South, and they're beginning to show shades of their old selves. The execution is still lacking, but the offense being able to move the ball and score reliably is promising. Of even higher importance is the defense, which did a fantastic job of clamping down on the Seahawks' offense. If the momentum keeps rolling, Tom Brady might fuck around and spoil some playoff dreams. Never count the bad man out...
16
Linkin Park


Hybrid Theory



Green Bay Packers (+6)

Two things went absolutely right for Green Bay. For one, the run game kept humming, proving again that Aaron Jones is an elite-level talent. For another, the rookie class showed up--and by that, I mean Christian Watson, who had a breakout 3-TD game. The team as a whole played motivated and with noticeable emotion, especially from Rodgers, who seemed more like his old self as the Pack rallied from a deficit to knock down the Cowboys. It was a healthy reminder of what the Rodgers/Lafleur combo can do, and if the WRs can continue to clean up their catching and making big plays, it might be feasible to jump into the wild card race. A much-needed, high-energy win.
15
Cat Stevens


Tea for the Tillerman



Bengals (-1)

Going down because others moved up. A rematch versus Pittsburgh loses, which Cincy must win if they have any hopes of keeping pace in the division.
14
Big K.R.I.T.


4eva Is a Mighty Long Time



New England Patriots (-1)

Another move down because of the big shuffling of teams. An intimidating Jets squad looms on the horizon, and with Buffalo struggling, New England suddenly has entered into the division race. A win here would be a crucial step forward.
13
Jay-Z


Reasonable Doubt



Washington Commanders (+5)

Taylor Heinicke leaves a lot to be desired as a starter, but there is one thing he has that Carson Wentz never will: the ability to lead. There's a heightened spirit in Washington when Taylor is on the field, and it was reflected in a gritty, blow-for-blow contest against the soaring Eagles. Scary Terry reminded the NFL world he's the most underrated WR active and the defense provided several key turnovers. If the rumors of Snyder selling are true, it'll be much easier to root for this underdog squad. It's clear Ron Rivera has the guys playing hard, and they've snagged enough Ws to forcefully rise to the top of the wild card scramble. Wentz is healthy to play now, but you know what you gotta do, Ron: Taylor is 3-1 now under center this year. Ride the hot hand.
12
In Flames


Clayman



Seattle Seahawks (-6)

Ouch. Talk about exposed. Despite the on-paper offensive firepower of the 'Hawks, Tampa Bay showed up with a gameplan to contain it and rendered it wingless. Geno Smith managed to play well under pressure, but it wasn't enough to overcome a defense perfectly tailored to shut down his efforts. They still hold serve in the division, but the cracks opened by the Bucs are worrying.
11
Amia Venera Landscape


The Long Procession



Tennessee Titans (+4)

Mike Vrabel and Shane Bowen have an uncanny ability of sniping players off practice squads, coaching them up, and immediately making them contributors. Despite having several key starters out to injury, the Titans suffocated the Broncos and made Wilson look even worse than usual. Plenty of problems remain on offense, but Ryan Tannehill has certainly shown he is the starter and not Willis; if not for drops and poor separation, the offense would have had much stronger performance. The unexpected star was Nick Westbrook-Ikhine, an UDFA that popped off for 2TDs and over 100 yards. There are bright spots to find, and the roster's surprising depth keeps them competitive in many games. As is tradition, it was an ugly win, but that's just the Titans way at this point: gross, icky wins that are clawed for with extreme physicality and a dose of bullshit. I love it. I hate it. Someone save me.
10
They Might Be Giants


They Got Lost



New York Giants (+/- 0)

On one hand, the Giants have had an impressive season. On the other hand, the way through which they win breeds skepticism in the same way as the Titans: it is ugly, highly physical, minimal passing and seemingly unsustainable. It was definitely a rock road against the Texans, who were able to stay somewhat alive in the game. The G-Men simply aren't equipped to create leads; their style is all about dragging others down to play at their level. The Seahawks exposed what happens if a team breaks the rules, and it's hard not to still feel bullish about the future of the squad. There's no doubt that Daboll has the team playing their hearts out, however.
9
Hail the Sun


Wake



San Francisco 49ers (+2)

Jimmy G receives plenty of criticism--much of it is indeed deserved--but lost in the conversation is how reliable and efficient he can be once in rhythm. Against the Chargers, Jimmy was automatic on third down, and he consistently put the team in a position to win, including key passes that were either fumbled or dropped. The team needs to address such errors and tighten up the offense so that the well-oiled Shanaplan can be properly executed. A Seahawks' loss bodes well for the Niners as they strive to retake the division lead, and Christian McCaffery has become the game-changer that was promised. A clutch defense makes the Niners a potential threat come playoff time, and their ability to swallow up clock is a deadly asset.
8
Pianos Become the Teeth


Drift



Dallas Cowboys (-5)

Nobody is better at hilariously missing expectations than the good ol' Cowboys. High expectations crumbled when, in spite of a 2-score lead, the team fell apart and let a struggling Packers squad gain momentum and steal the W. On paper, Dallas absolutely possesses all it needs to compete for a title, but they can never get over the hump; that hump being either McCarthy's playcalling, Dak Prescot randomly playing horribly, or the defense deciding to check out. It's an embarrassing smack in the face and a painful statement loss: the Cowboys are still not enough. Philly losing eases the ache a bit, but dropping that game was a bitter result.
7
Guilt Machine


On This Perfect Day



Buffalo Bills (-2)

Perhaps the grand declarations of "most intimidating roster" were premature. That's three ugly games in a row, especially by Josh Allen, who reintroduced the viewing audience to his 2018 rookie self by making back-breaking mistakes. It's clear the team has all the talent required to succeed, but once they line up against the cream of the crop--hell, even the Packers gave them a scare--the Bills can't deal decisive blows or become their own worst enemy. And that's not even the bad news: that would be the fact that, with two of their losses going to the Jets and Dolphins, the team is in a merciless tiebreaker scenario and is now third in the hyper-competitive AFC East. Allen needs to play less hero ball and clean up the head-scratching INTs. Otherwise, that promise of a Superbowl will become very distant.
6
Frost*


Milliontown



New York Jets (+3)

By virtue of everyone else above faltering, the Jets go up. Nice! Win at New England to stay alive in the division race. Lose, and and demon will continue to haunt you. Get the job done, lads.
5
Alter Bridge


Blackbird



Baltimore Ravens (+3)

Same as the Jets; keep winning and keep trucking onward.
4
Blue October


Approaching Normal



Philadelphia Eagles (-3)

Wake up time, Eagles. The undefeated streak has come to an end, and arrogance takes part of the blame; fans had already crowned themselves, and they ended up falling into the trap game of a hungry Washington team. The Eagles defense gave up far too many 3rd downs, creating a deficit that a mistake-prone offense could not climb out of. After an apparent injury, AJ Brown disappeared and failed to be a factor in the game, which ultimately hurt any comeback chances. This was an important check on Philly's ambitions and provides them a good opportunity to reflect, get healthy, and tighten things up. They still control their own destiny at 8-1, but it was definitely an ugly loss on a normally awesome record.
3
Modest Mouse


Good News for People Who Love Bad News



Kansas City Chiefs (-1)

Mahomes is likely the MVP frontrunner now with Josh Allen and Jalen Hurts faltering, yet the Mahomes-fatigue will likely prevent this conversation from getting media traction. It's mostly smooth sailing in Kansas world, and the West has evidently provided zero challenge to their throne. Continuing to clean things up and get more weapons involved on offense will be great for future games. Hopefully JuJu is not out for a prolonged period of time; he was emerging as a #1 threat on the offense.
2
Avantasia


Ghostlights



Miami Dolphins (+2)

The Cleveland Browns are not a good football team, and the 'Fins are trying to be a good one. You know what good teams do? Demolish the bad and make a statement. Tua and the Speedsters decimated that one team from northern Ohio and left no doubt, proving again how deadly they are when healthy. With a Buffalo loss, Miami now sits in the driver's seat of the AFC East, and at their current pace, they're not a team I'd bet against. Keep protecting Tua and keep truckin' along.
1
Forest Stream


The Crown of Winter



Minnesota Vikings (+6)

I said before that the Bills game will reveal who the Vikings were all along. As it turns out, they might just be the premier team of the NFC after all. Clutch offensive and defensive plays won the game, with Kirk Cousins recovering from mistakes to launch bombs to the jaw-dropping talent of Justin Jefferson, and veterans like Patrick Peterson causing crucial turnovers. TJ Hockenson continues to demonstrate he was the missing piece the Vikes needed, and his presence helps extend drives much easier than before. This is not the same squad that rolled over and died against Philly; Minnesota can play ball, and their impressive division lead nearly guarantees a win, beating over the overbearing big brother that is Green Bay. Now, whether or not this team gets too high off this win is to be determined; they've had a nasty habit of playing both up and down to competition. Stay level-headed, stay motivated, and maybe this is the year...