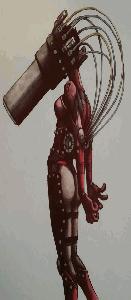 User

Reviews 6
Approval 97%

Soundoffs 17
News Articles 117
Band Edits + Tags 114
Album Edits 62

Album Ratings 1623
Objectivity 91%

Last Active 12-14-22 6:48 pm
Joined 04-14-12

Review Comments 2,002


When You Leave Home

Just putting my thoughts down.
1
Caroline Polachek


Desire, I Want To Turn Into You





I just got my masters degree! Now that I'm done with grad school I'm planning to send out some job applications soon.

2
Enter Shikari


A Kiss for the Whole World





And I know I want to move out of state eventually but I lived here for pretty much my whole life. I've been living with roommates since 2017, so I know I can take care of myself and I'm confident I can manage wherever (and whenever) I end up. But the idea of leaving everyone, friends and family, is still scary.

3
Midnight Peg


Horn Colic





I was originally planning to take my time with this. Take it easy for a few months, maybe travel a little bit to look for a new place to call home. But things at my job aren't looking great. Upper management keeps making the same stupid mistakes, and the rest of the staff is grossly undervalued to put it mildly (I'm a supervisor with 0 pto). Which is a real shame. Because I love the place itself, I love my coworkers. But with how things are looking, I'm anxious that I will have to leave sooner than I hoped.

4
Cibelle


The Shine of Dried Electric Leaves





It's like I'm ready to leave. But I'm so scared of having to say goodbye so soon. Idk.

5
Pixel Grip


ARENA





Hope this makes sense. And I'm sure I'm not the only one who's worried about something like this.