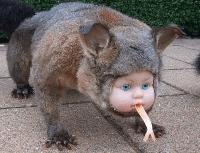 User

Reviews 6
Approval 100%

Soundoffs 58
News Articles 7
Band Edits + Tags 57
Album Edits 75

Album Ratings 991
Objectivity 88%

Last Active 12-05-20 9:13 pm
Joined 12-18-16

Review Comments 1,672


Yaboi Cugno made music

There you go: https://open.spotify.com/album/5DNyQDJAPdkmXGo334HzPY?si=mNsCqkUQQBykCA950LiExw&utm_source=copy-link
1
Menage a un


Anthems for Friendzoned Satanists





Our original goal was to be exactly half way between Mayhem and Blink 182. If we wanted to make more music though, we had to find a way to keep ourselves interested, so we progged things up and we went for less conventional song structures. Everything is self-produced, so we're not going to win a grammy for the production.

2
Menage A Un


Now Everybody–





Genre wise it's all over the place, but if you want to spend your next 30 minutes with us, we would be very happy about it!