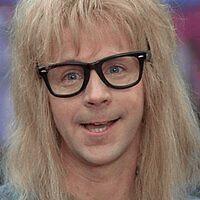 User
Reviews 8
Approval 89%
Soundoffs 7
Album Ratings 570
Objectivity 82%
Last Active 09-18-21 2:51 am
Joined 08-12-20
Forum Posts
0
Review Comments 745
Deftones Ranked Remixed

we shall respect the magic of SNW in this place
9
Deftones


Adrenaline





Bored, 7 Words, and Engine No. 9. It's an aggressive debut with a band that has a lot to learn. It's not bad, but it's the one album I hardly ever listen to from them.

8
Deftones


Gore





Prayers/Triangles, Doomed User, and Phantom Bride. I struggle to listen to this album from front to back. It has some good songs, but a good bit of filler. It also is horribly mixed.

7
Deftones


Around the Fur





My Own Summer (Own it), Mascara, Be Quiet and Drive (Far Away), and Dai the Flu. I enjoy this record and respect it for starting the sound that has become Deftones, but it just feels a little disjointed for me.

6
Deftones


Diamond Eyes





Diamond Eyes, Royal, You've Seen the Butcher, Beauty School, Rocket Skates, and Sextape. Great album with a couple misses.

5
Deftones


Ohms





Genesis, Ceremony, Error, The Spell of Mathematics, Pompeji, Radiant City, and Ohms. Wonderful return after the disappointing Gore. One of the more consistent records with its tight tracklist of 10 songs.

4
Deftones


Deftones





Hexagram, Needles and Pins, Minerva, Good Morning Beautiful, Deathblow, Battle-Axe, and Anniversary of an Uninteresting Event. Lucky You is the only thing that doesn't fit. Everything else is exceptional.

3
Deftones


White Pony





Back to School (Mini Maggot), Digital Bath, Rx Queen, Knife Prty, Change (In the House of Flies), and Passenger. Incredible album that deserves all of the praise.

2
Deftones


Koi No Yokan





Swerve City, Romantic Dreams, Leathers, Poltergeist, Entombed, Gauze, and one of my favorites, Tempest. While it might not be their most creative, it's their most cohesive and consistent record. I love it more with each listen.

1
Deftones


Saturday Night Wrist





Beware, Cherry Waves, Hole in the Earth, Xerces, Rapture, UUDDLRLRAB,Select,Start, and Kimdracula. I mean, come on. The best songs in their discography. Not even Pink Cellphone can wreck this masterpiece.