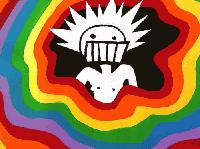 User
Reviews 35
Approval 91%
Soundoffs 96
News Articles 14
Band Edits + Tags 1,617
Album Edits 182
Album Ratings 992
Objectivity 75%
Last Active 09-16-21 10:56 pm
Joined 08-22-13
Forum Posts
174
Review Comments 35,595
Ars Choice Beach Boys Cuts 1966-1971

Only songs from Pet Sounds, Smiley Smile, Wild Honey, Friends, 20/20, Sunflower, and Surf's Up were considered since this is pretty much considered their "golden period." Disclaimer: I am a weird Smiley Smile fanboy, so don't except all of your favorites to be here.
10
The Beach Boys


Pet Sounds



"God Only Knows"

Paul McCartney once said this is his favorite song of all time. Apparently, only Brian Wilson, Carl Wilson, and Bruce Johnston are even on this track and you know what, those are the best 3 Beach Boys anyway. But yeah it's sentimental and sweet without ever feeling corny. It probably helps that Carl is on leads too since he's definitely my favorite vocalist of theirs. Written by Brian + sang by Carl = recipe for success.
9
The Beach Boys


Sunflower



"All I Wanna Do"

Hypnagogic pop? Neo-psychedelia? Chillwave? Nah, this is from 1970. As much as it's fun to hate on Mike Love, his voice is PERFECT on this one. It has the right about as nasal. The production is so timeless and it's buzzing with psychedelic groove.
8
The Beach Boys


20/20



"Cabinessence"

Another "Brian wrote it, Carl sang it" song, this time from the Smile Sessions. The song creatively jumps from slow romantic verses to frantic trippy choruses. It's so magical, strange, and pretty.
7
The Beach Boys


Surf's Up



"'Til I Die"

"Brian wrote it, Carl sang it" part 3. The only thing to match good quirky psych, is good melancholy psych and the whistling echoes and harmonies of this one. Self-acceptance never felt like such a downer.
6
The Beach Boys


Smiley Smile



"Wonderful"

"Brian wrote it, Carl sang it" part 4 (seriously the best combo.) Controversial opinion, but I really don't like the Smile Sessions version of "Wonderful." Its too cleaned up and clear. The hazy, warm, intimate Smiley Smile version feels so creepy and depressive, but it's also like a musical hug. The second half is so hysterical (not in a funny way) that it's almost like a look into Brian's mind at the time. Somehow I find it comforting.
5
The Beach Boys


Pet Sounds



"I Just Wasn't Made for These Times"

My favorite song on Pet Sounds. On some level, it's weird how direct the line "sometimes I feel very sad" is to the point where it teeters on corny. On the other hand, the lyrics in general hit a specific relatability mark about being disappointed with your peers and the social isolation that results. Musically, the brick-walled woodwinds are fuzzy and unique and really demonstrate why I love 60s production.
4
The Beach Boys


Sunflower



"Deirdre"

Bruce Johnston is probably the most underrated songwriter in the band, only second in quality to Brian. Then again, Brian helped write this one. Johnston has his own brand of unique melancholy. This song has a weird "sitcom theme song" vibe to its musicianship, despite the lyrics being about a woman returning to her hometown after staying at a mental hospital. Melancholy comfort psychedelic pop with orchestral instruments, what could be better?
3
The Beach Boys


Smiley Smile



"Good Vibrations"

"Brian wrote it, Carl sang it" part 5. This one was a #1 single in the US, UK, and Australia, and is celebrated by legit everyone who likes 60s music (whether they be pretentious music nerds or people who only listen to the radio,) so this isn't a controversial choice at all. Jittery cello, theremin, playful percussion, and harmonies are some of the most memorable instrumental parts. This is quirky as hell, upbeat, trippy, catchy, and checks so many "what I want in a song" boxes. The real question is: who doesn't like this song?
2
The Beach Boys


Surf's Up



"Feel Flows"

Carl actually wrote this one, and just wow. The echoes and effects on his voice are beautiful, commanding, and just top-tier psych. The organs are so simple, but they manage to make the song feel like a liquid. This is The Beach Boys song I tend to show people when I tell them that they're amazing at making psychedelic music. Brian may not have written this one, but it's about him from his brother's perspective.
1
The Beach Boys


Smiley Smile



"She's Goin' Bald"

Say what you want about how great The Smile Sessions are, but it has nothing even close to this. Four sections about Mike Love going bald, but if he were a woman. Disjointed vocal effects, hypnotic bongos, a big epic conclusion, all with continuely building hysteria. Apparently, it's a comedy song because all of The Beach Boys find it hilarious? The early "He Gives Speeches" version is neat too, but much like The Smiles Sessions version of "Wonderful": it's too clean and bright in comparison. Say what you want about goofy music, but it's able to push the envelope in a way sometimes serious music can't and this is a prime example.