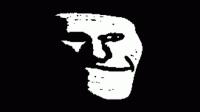 User
Reviews 16
Approval 81%
Soundoffs 143
News Articles 182
Band Edits + Tags 161
Album Edits 79
Album Ratings 1321
Objectivity 84%
Last Active 09-03-19 8:58 pm
Joined 07-22-14
Forum Posts
1
Review Comments 2,430
I Saw Panic! At the Disco Live…
1
A R I Z O N A


GALLERY





these guys played some decent tunes, but by GOD were they boring. they played their set, they played it well, but it was like watching a high school talent show. the singer danced around a bit, their guitarist stood still, the drummer was actually incredible to watch, and the keyboardist looked like he wasn't being paid enough. not a band i would have thought would tour with Panic!. also the crowd didn't move at all during their set.

2
MO


Forever Neverland





whilst she was full of energy and a lot of fun to watch, her music is just not really my thing. she has an amazing voice and a fantastic stage presence but again, not an artist i would have thought would support Panic! At the Disco.

3
Panic! at the Disco


Pray For The Wicked





these guys (or guy if you don't want to count the live band) were incredible. Brendon Urie has incredibly stage presence, he hit every note, he had so much energy, the way he danced around without getting breathless was stupendous, the live band also were fantastic to see, they did stay mostly behind Urie, but whenever they stepped forward it was brilliant. i used to be a huge fan of Panic! but recently i've found myself growing off them, with my musical tastes expanding i've found a lot of music i used to be huge on back in the day just doesn't do anything for me anymore, but hearing these songs live was well worth the price and the aching knees. anyone who even slightly enjoys this band should see them, it was amazing.