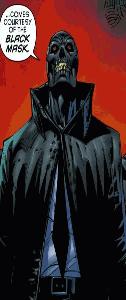 User
Reviews 14
Approval 96%
Soundoffs 76
News Articles 11
Band Edits + Tags 38
Album Edits 52
Album Ratings 1457
Objectivity 87%
Last Active 07-26-17 10:09 pm
Joined 02-28-15
Forum Posts
91
Review Comments 5,604
Mars Discusses: In Bruges

I'm just gonna nerd out a bit about a movie I really enjoy. In Bruges is solidly within my Top 5 and worthy of a chance from any appreciator of film. Obviously, I'm no media student or professional by any means, so what follows is just a series of brief thoughts I have regarding it. Probably a waste of time, but eh, feels good to just write out your thoughts and feelings sometimes.
1
Carter Burwell


In Bruges





I initially viewed the movie with a friend under the assumption that it was a comedy. While the film certainly has its comedic moments, they are not so numerous so as to make the movie all about them. They are interspersed within a story full of drama, but also not to the point where it dominates the run time. The viewer is ultimately left with a mix of genres; thus, you can have a good laugh while simultaneously having something to ponder about when the credits role.

2
Carter Burwell


In Bruges





The first, most glaring part about In Bruges is the strong symbolism of religion and morality. To begin with, the setting, Bruges ("It's in Belgium), is one of the most well-preserved medieval cities in Europe. This ranges not only from the architectural style, but to the planning of the buildings and streets as well. In essence, this renders it a city frozen in time--coincidentally, a time full of strong religious overtones. The whole idea of a static, unchanging domain functions very well as a backdrop for Purgatory: the domain where one awaits for judgement from God. In the movie, the two main characters--Dublin hitmen Ray and Ken--are forced to stay in Bruges and await to hear word from their boss, a higher power to them. They essentially stay here until their 'judgement' arrives, deciding their fate.

3
Carter Burwell


In Bruges





Featuring paintings from very religious artists such as Bosch and displaying old medieval churches further cements the religious ideas. In later scenes, aspects of Bosch's own paintings come to life as the point of possible redemption draws nearer. Running side-by-side with this is the idea of one's personal morals and how willing you are to stick by them. As the film's conclusion demonstrates, perhaps sticking to a binding code is more damaging than beneficial.

4
Carter Burwell


In Bruges





What personally makes this movie such a great watch, however, is how it is very un-Hollywood-ized. Nothing in the story is ideal--there is no heroic save, no salvation, and no conclusive ending. In fact, In Bruges is left ambiguous in terms of how it all wraps up in the end. Although the original script details the original idea for the ending, the final product excludes this, leaving the ultimate epilogue up to the viewer's decision.

5
Carter Burwell


In Bruges





The plot moves in such an organic way where nothing feels forced; instead, things happen as a direct result of the actions of the characters and nothing else. When all involved parties collide in the finale, it's so incredibly satisfying and tense for the audience, all thanks to how natural the tale progressed. You cared about the characters despite the outwardly villainous professions and were drawn in by the story they inhabited. It's well-directed, well-shot, well-written, and well-acted. The symbolism acts as a perfect supplement and not a contrived device. I recommend it to anyone who hasn't seen it, as I believe it offers enough so that anyone can really enjoy it somehow.