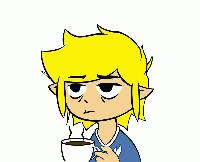 User
Reviews 5
Approval 93%
Soundoffs 11
News Articles 1
Band Edits + Tags 3
Album Edits 6
Album Ratings 318
Objectivity 61%
Last Active 02-21-16 8:30 pm
Joined 12-08-13
Forum Posts
1
Review Comments 1,264
Any Bloodborne Fans?

Just curious what you Sputters thought about Bloodborne, I'm at a point in my life where I only bother playing through one or two games a year and Bloodborne has definitely taken that position this summer.
1
Tigers on Trains


Grandfather





I've never played the Souls games before, so this whole hard-as-hell style of games was new to me, at least for 3D games (I've made it through some of the old-school Mega Man games before).

2
Pity Sex


Dark World





It was frustrating at first, going through the opening parts of Central Yharnam took way too many tries as I slowly tried to memorize enemy layouts and learned how to deal with mobs and the like in a methodical and safe manner.

3
Third Eye Blind


Third Eye Blind





The more I've put into it, the more I've been engrossed by it. I'm not even that into the lore, it's just so incredibly satisfying to actually watch yourself get better as you slowly master one small area only to move into the next one and have to slowly master it again.

4
mewithoutYou


Pale Horses





Monster design is great too, have legitimately been scared just from how the monsters LOOK, even if I could see them a mile away and knew they were coming.

5
Timeghoul


Complete Discography





Working through the Forbidden Woods and Hemwick Charnel Lane right now, so I'm really not even that far but damn I feel like I've sunk so many hours just getting there. Also, beating the Grand Cathedral boss on my first try practically reduced me to shaking with joy. How the gameplay, not even the story, is drawing out so many emotions from me is probably the best part of the game.