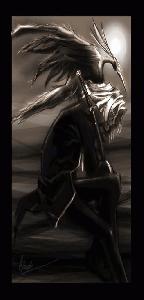 User
Album Ratings 18
Objectivity 66%
Last Active 05-21-13 7:53 pm
Joined 11-04-12
Forum Posts
4
Review Comments 1,432
Scum That Must Be Confined In A Concentration Camp

Another of my list, this time I'm preaching the truth about those artists, these motherfuckers are horrible persons and horrible musicans. They're wasting my precious oxygen and they should be confined in a horrible place with no food and light.
1
brokeNCYDE


I'm Not A Fan, But The Kids Like It!





This shitty band and every crunkcore act is a crime against humanity itself, most of these fuckers even have been acused of rape. I will use them for experiments like they were rats

2
Escape The Fate


Dying Is Your Latest Fashion





Well, this is an obvious choice, Ronnie Radke has an annoying voice, immature lyrics, he has been in 2 horrible bands, he beats women and he was in jail for killing a guy. Scum like these should suffer a public humilliation and his army of fat scene girls should be force to see that

3
Chris Brown


F.A.M.E.





Seriously, do I even need to justify ??????? He's a legend among the douchebags and the scum. Besides he wrotes songs for pussies

4
Emmure


Felony





Frankie is a arrogant thug wannabe that plays the most awful deathcore seen by mankind should be here, he is a cunt and his music is a mixture between piss and poop. Also, I'm going to include Fred Durst and Kid Cock

5
Diddy


Press Play





Sean combs is responsable of the rise of bad acts like yung joc, danity kane and more shit. He's 90's material was tolerable but as a whole his discography is a pile og shit. Besides, he's a greedy and arrogant thug who should be castrated. I hope that the Biggie's zombie come out of his coffin in a near future and shoot him to the dead with a machine gun and them eats his brain, lol.