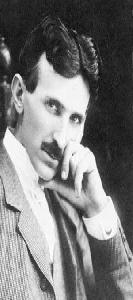 User
Reviews 1
Approval 100%
Soundoffs 3
Album Ratings 2465
Objectivity 60%
Last Active 04-04-15 2:49 am
Joined 10-22-12
Forum Posts
0
Review Comments 233
Tesla's Recent Vinyl Buys

Hello everybody, I'm not a frequent user here, I mostly use Rate Your Music but I've decided I will try to pipe in here every now and then because I dig the layout a lil more. I thought I'd share recent vinyl buys (actually bought these yesterday). Before you call me a hipster I'll have you know I'm buying vinyl records because they make excellent frisbees. Also I'm a hipster.
1
John Lennon


John Lennon/Plastic Ono Band





An old classic valued at $11.99!? Practically stealing imo.

2
Bon Iver


For Emma, Forever Ago





His new album came out Friday, I know, but I would feel wronged if I didn't buy his best album first. Probably gonna have the feels pouring out of me l8r.

3
Nine Inch Nails


Pretty Hate Machine





Still a mindfuck nearly 30 years later, "Head Like a Hole" is the first track of Trent Reznor's first album under the Nine Inch Nails pseudonym and what a perfect introduction it is. Still bangs is what I'm sayin'.