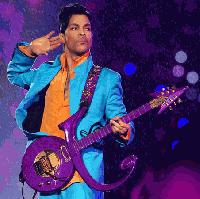 User
Reviews 25
Approval 43%
Soundoffs 18
Album Ratings 3805
Objectivity 56%
Last Active 06-03-16 7:51 am
Joined 03-18-12
Forum Posts
15
Review Comments 3,466
My Top 5 AC/DC Albums
1
AC/DC


Highway To Hell



Highway To Hell is the define AC/DC classic. With songs like Touch Too Much, Girls
Got Rythmn, If You Want Love (You've Got It), Higway To Hell, Beat Around The
Bush,etc. This album is filled with awesome instrumention, catchy hooks and just
kickass rock 'n' roll. It's definitely a classic album, imo.
2
AC/DC


Powerage



Powerage, never fails to disappoint me. It has a great bluesy feel to it. With some
of the catchiest riffs i ever heard. Songs like Riff Raff, Down Payment Blues, Rock
'N' Dammation, Gimme A Bullet and Kicked in the Teeth, really resembles their talent.
3
AC/DC


High Voltage



A combination of their first 2 albums. High Voltage is definetly a very fun and
catchy album. With some of their greatest hits. Songs like The Jack, It's A Long
Way To The Top If You Wanna Rock 'n' Roll, She's Got Balls, High Voltage and Live
Wire are all rock 'n' roll classics and great songs to rock out too.
4
AC/DC


Let There Be Rock



Let There Be Rock is a very good album. It contains great vocal structures, really
good guitar licks and solid instrumention overall. Whole Lotta Rosie, Let There Be
Rock, Dog Eat Dog, Bad Boy Boogie and Hell Ain't A Bad Place To Be, are songs to
never leave my attention and they are definitely one of my favorites.
5
AC/DC


Dirty Deeds Done Dirt Cheap



Dirty Deeds Done Dirt Cheap, packs a punch with some really solid tracks. Jailbreak, Dirty Deeds Done Dirt Cheap, Big Balls and
There's Gonna Be Some Rockin are great tunes and are a lot of fun to jam too. This album really never disappoints me. It has a
great vibe to it and the musicianship is top notch.