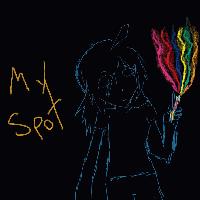 User
Reviews 1
Approval 100%
Soundoffs 9
News Articles 31
Band Edits + Tags 6
Album Edits 15
Album Ratings 775
Objectivity 89%
Last Active 05-05-19 3:04 pm
Joined 09-24-11
Forum Posts
0
Review Comments 2,872
Listen to this EP if you like catchy black metal

It's from the metal youtuber Farvann, i thought it'd suck but it's actually awesome. no one has rated it yet (the band wasn't even added so I added them) but yeah if youre looking for new black metal check it https://durbatuluk.bandcamp.com/album/aus-anderen-augen It just came out on the 21'st of August.
1
Durbatuluk


Aus anderen Augen





it's very grim but has melodic catchy riffs, sounds like something from the 90's glory days.