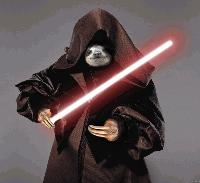 User
Soundoffs 397
News Articles 157
Band Edits + Tags 850
Album Edits 1,085
Album Ratings 1784
Objectivity 78%
Last Active 12-04-14 3:51 pm
Joined 01-24-11
Forum Posts
3
Review Comments 404
Most Dissapointing Albums 2012

Have you ever been hyped by your favorite band for their next release, but only to realize it's not as good as you thought it would be? Of course, for every artist, expectations are high for a new release and the pressure is heated. Some learn to progress as musicians or stay the same. Nobody is out their to make a bad record, it's just the strong opinionated fan base (or cynical assholes) that demand what they want to hear. Artists rare in control of their careers, but sometimes they don't make it quite tight enough for the newest record to work.
8
Keane


Strangeland



A Strangeland indeed. The Night Train EP was the worst thing Keane ever did in their careers.
Ever since the success of Perfect Symmetry, the piano rock band wanted a more pop approach
in their music. That became 'Night Train', a horrible excuse of a release. This was their third
chance in the public, and though it's not as bad as their last two previous ventures this was proof
enough that something hasn't been the same. Their new producer has a huge crush on them, and
you can tell by the value of the songs on here. Each song reminds you of their much better
predecessors. Unfortunately, the album is trying to acknowledge their old roots while combining
pop, a clash that just doesn't brew right.
7
Snow Patrol


Fallen Empires



Snow Patrol has always had trouble capturing more than 5 songs per album for me to care. But at
least those songs were memorable. After being absent for nearly 3 years, I didn't know what to
expect from this "new sound" they were experimenting with. To me, something new always garners
a mixed response from me; it can either be a step up or a step down. Here, it was a spiraling step
down. Not a single song on this album made me feel this was reaching a new level for the band,
nor did I feel resurgence it wanted to express. It just came off bland and really boring. Outside of
"Called Out in the Dark" I don't think anybody knew this album was released. It didn't feel like an
audience was begging for more Snow Patrol and that's something sad if you've disappeared for a
while.
6
A Bullet for Pretty Boy


Symbiosis



I wasn't blown away by their debut Revision:Revise[/i]. There were a lot of issues with the
tracking and some of the production was overblown. Some of the songs even sounded the same
lyrically and instrumentally. But, nonetheless I was very impressed by the motivation and
perseverance. That's why I was interested to hear the next step in this band's career. Little did I
know, Symbiosis was the next album they would release. It was heavily constructed on the
rinse, wash and repeat noise with only a couple inspired moments with the synthesizers. The rough
growling was now front and center, which could work, but the vocalist doesn't have the right kind of
voice to carry on a whole album like a Spencer Chamberlin or even Mike Hrancia or a David
Stephens.
5
The Temper Trap


The Temper Trap



The Temper Trap's second album was a dull and lifeless sophomore album. The overall tone was unmoving and underwhelming. This album just
didn't represent anything that made
them so memorable when their debut hit.
4
Say Anything


Anarchy, My Dear



Unlike the title suggests, this is the self medicated sound of a band that hit a very low bar in their
career. Max Bemis, who is an astounding writer, doesn't come off as strong or narcissistic as his
previous albums. People will claim it's because he went to rehab or because he's married, but that
shouldn't be the case here. The sequel song (Admit It Again) to ...Is A Real Boy's 'Admit It' is calmer and doesn't convey anything involving Anarchy.
Just by viewing the fan base, the
enthusiasm was very low. In fact, not many people have defended this album's negative criticism.
It's as if they want to forget this album entirely, and I wouldn't blame them. Once you're critically
acclaimed for three straight albums in a row, expectations are high. Let's hope Bemis will come back to his senses and try again.
3
POP ETC


Pop Etc



Nobody was told in advance of the immediate change of the Indie pop/ acoustic act The Morning
Benders. When the Morning Benders went on tour in the UK, they learned something more about
their band name. Turns out, "benders" means faggot in England. So, to avoid controversy from
outside their homeland of the US, they decided it was time to change their name. Not only the
name, but a reboot of their entire sound as well. Enter POP, ETC. a blend of the most generic music
ever created, compiled into a 10 track album. The 'Beach Boys' vibe that made them famous was
such a breath of fresh air, and to see them branch out would've been interesting, but only as The
Morning Benders.
2
Band of Horses


Mirage Rock



This year, Band of Horses made an album that just wasn't themselves. There's always been a
southern rock twang in their sound, but it's always been hinted at in itself through the airy indie
rock they've worked through so delicately throughout their career. It's almost like they gave up and
decided to make a grounded southern rock album just for the hell of it. It's not to say they don't
succeed, they do a good job and they're still fantastic musicians, but none of the tracks are unique
or memorable in their own right.
1
Maroon 5


Overexposed



Let me get this out of the way. Agree or disagree but Maroon 5 has had a consistent streak in my
opinion and was still able to one up each album with each release. It was a surprise as "Moves Like
Jagger" was released for the re-release version of Hands All Over as a way to boost album
sales (and a sell out move at best). The song that was the right amount of radio friendly shit you
could eat up. It was the first time lead singer Adam Levine had ever collaborated with writers for a
song. Since it was such a big hit, he decided to continue working heavily with producers and
collaborators. One band member eventually left and was replaced. The result was created and the
aftermath was a disaster. It has been described as the "sell out" moment for the band, even as the
band members continue to work on television with NBC's [i]The Voice[/i]. The overdramatic lyrics,
the overstuffed production and the sound has been changed for the worst. Now it seems Cassaddee
Pope thinks she needs the career bump to become the next Hayley Williams, but that's an entirely
different story.