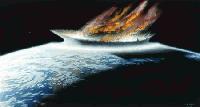 User
Album Ratings 76
Objectivity 62%
Last Active 09-21-09 10:42 am
Joined 08-13-09
Forum Posts
0
Review Comments 17
Catchy Bands Sputnik Has Introduced Me To

Bands/musicians I wouldn't have either heard of or spent the time on without perusal of Sputnik
1
Regina Spektor

I don't know how you couldn't love her. Her music is beyond adorable
2
Brand New

Jesse Lacey's vocal melodies in "The Devil And God..." are superb, and from
what I've heard of "Daisy" they're nigh on par.
3
Rolo Tomassi

So much fun.
4
Portugal. The Man

Both versions of the new album are fantastic.
5
fun.

be calm. plain and simple.