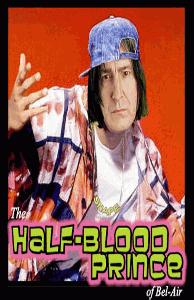 User
Reviews 1
Approval 0%
Soundoffs 5
Album Ratings 89
Objectivity 65%
Last Active 11-28-11 11:18 pm
Joined 06-09-09
Forum Posts
1
Review Comments 118
Chevelle Ranked

Self explanatory.
7
Chevelle


Point #1





Point #1 has always been the black sheep of the Chevelle albums. They were young. Really young. Most of the songs have poor production, and some feel like an angsty kid picked up a guitar and just let all of his anger out and called it a song. There were some songs on their debut that were fairly ok however. They showcased a hint of songwriting talent. The songs I'm referring to are Point #1, Mia, and Peer. The best way to describe this album is undeveloped.

6
Chevelle


Sci-Fi Crimes





This album is like a long-running anime series. Filler after filler after filler. The only songs worth listening to on this record are the singles which could be classified as above average at best, and a few well-written jewels such as Highland's Apparition (their best acoustic as of so far) and Roswell's Spell. This Circus is about on par with the singles. All the other songs are pretty boring. This album REALLY lacks that raw sound that every Chevelle fan is so in love with. This album sounds too polished and edited.

5
Chevelle


La Gargola





I get that a lot of people are saying that this record is Chevelle's best yet, and honestly I must disagree. I feel like a lot of people enjoy this record because it went back to their raw roots and many songs are reminiscent of Wonder What's Next era Chevelle, but I think the other half of Chevelle's sound that made them unique in the mainstream rock genre was that their music, while heavy, was very melodic, and I feel that a lot of that melodic sound was lost on this album. Only a few songs, such as Take Out the Gunman, Twinge, An Island, and One Ocean really have a sense of melody behind them, and even One Ocean is too moan-like for my taste. While I enjoy the combination of the fatter guitar sounds and the reverb-like droning guitar sounds in some songs' contexts, it gets old fast. Twinge is definitely my favorite off this album.

4
Chevelle


Vena Sera





Vena Sera is arguably Chevelle's most consistent album. The energy is set as soon as Antisaint begins playing and the energy doesn't drop a lot throughout the album. This is both a good thing and a bad thing as some complain that the sound is a little static. Some of their best songs came off of this album with heavy tracks like Braniac, Saturdays, and The Fad, and some more artistic songs such as Paint the Seconds and Straight Jacket Fashion. And of course, everybody loves I Get It. Unfortunately, this album is a tad bit too polished and edited as well, but it's a lot more forgivable this time.

3
Chevelle


Hats Off to the Bull





Ok, I'm probably going to get a lot of disagreement on this one but before I begin explaining my reasoning, let me put out this quick disclaimer: Every single on this record is awful. Ok, now that we've gotten that out of the way, let's examine the rest of the record. This record features some of their better, more experimental sounds. Envy, for example is so beautiful, dark, and ambient with just a pinch of an epic, grandiosity to it. Glimpse of the Con (which is only featured on the Best Buy edition of the album) is another insightful acoustic song about the afterlife that is in my opinion their most beautiful song in their repertoire. I also felt that after Joe left and Dean came in, he basically mirrored what Pete's guitar was playing on Vena Sera and Sci-Fi Crimes, but I see a lot more variance in his bass-playing on this album, and I like it. You can also tell that he became more comfortable adding into the writing. Add in some other great songs like Ruse, The Meddler, Pinata, Revenge, and Clones, and you got yourself a very decent album.

2
Chevelle


Wonder What's Next





This album should be the first album everyone listens to by Chevelle. It's the most representative of their sound, and one of their most emotionally poignant albums. Every song on Wonder What's Next is a good song. This is probably the only album that can be said of that. The raw/melodic combination is the quintessential sound of Chevelle and it's present in every track. The singles are fantastic. The non-singles are also fantastic. This album also features a few of Chevelle's best songs in their arsenal such as Send the Pain Below and The Red, but also features fan-favorites like Forfeit and An Evening With El Diablo. This is also their only album to be RIAA Certified Platinum. Well done, boys.

1
Chevelle


This Type of Thinking (Could Do Us In)





Ah, so many wonderful things to say about this album, where do I begin? This is, in my opinion, Chevelle's most intelligent album. The themes behind Vitamin R (Leading Us Along), Panic Prone, To Return, and Emotional Drought are the most captivating of all of Chevelle's discography. Pete's lyrical talents are really shown off in all of the aforementioned songs. This album is the best mixture of Chevelle's hard rock sound, featured in The Clincher, Get Some, Still Running, and Another Know-It-All, and their softer arioso content as seen in all of the other songs on the track list. This album contains Chevelle's best sound, strong emotion, and best lyrical content into every song, as well as showcases Pete's vocal abilities better than any other Chevelle album.