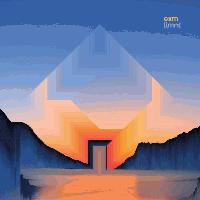 Staff
Reviews 203
Soundoffs 95
News Articles 417
Band Edits + Tags 567
Album Edits 574
Album Ratings 739
Objectivity 86%
Last Active 06-11-19 1:22 am
Joined 05-14-09
Forum Posts
289
Review Comments 6,824
Ponton Pontificates, Episode 1: What do you do?

If you're independent, or even if you're not, what do you do for work, the fantastic 40-hour (or more) grind each and every week? Do you like your job enough that you would stay there until you can retire (if that's even possible, given the job), or is it just a place holder until you find something better or finish school? Also, what is the worst job you have ever worked and why?
1
Ceres


I Don't Want To Be Anywhere But Here





I've been repping this recently, and mainly because I cant put it down. It has a lot of qualities that make a "Sputnik fav album", so I hope more people check it. Think emo rock with relatively strong production values and a vocalist that sells the emotion pretty genuinely, be it in a quiet or loud moment. The fact he sounds just as good live only adds to the great delivery of hooks/lyrics a plenty here. Excited for their new release in April.

2
Cursive


The Ugly Organ





Late to this one (only 14+ years). While I haven't really delved too deep into the band's discography, I'm aware that each of their releases varies in sound greatly, and as a result inevitably, its quality too. But this is apparently the sweet spot. I'm aware Domestica is great too, but is much more brash and emotional, screamy, so I'll get around to that once I'm in the mood.

3
Motion City Soundtrack


My Dinosaur Life





I really miss these guys, and as I listen through their discography, I can't really think of (or find) another band that does this type of power pop so well, while still staying lyrically interesting. The hooks in this one in particular, and of course last decade's Commit This To Memory, are track to track phenomenal. Choruses galore of anthemic moments and is easily going to make my decade list later this year.

4
Pompeii


Loom





I reviewed this last year, and I was hoping more people would check it out, which unfortunately hasn't happened. Loom is if you took Death Cab for Cutie and added some pretty violins with some post rock tendencies via its atmosphere. The emotional pay off in the lyrics matched with the great vocalist make this one an instant hard-staying classic for me Sad this will probably be their final release.

5
The Menzingers


On the Impossible Past





Another one I'm late to, but then again not really. This band has taken a while to grow on me. I guess the punk rock, but really pop punk thing is less immediate than their more popular contemporaries, so for me that was a learning curve. But I'm glad I came back to it over and over to give it a chance. Now I love all the band's stuff.

6
Sparta


Wiretap Scars





I think this one get's overlooked given the more popular side project at the time of the At The Drive-In split, and also the fact that the other two albums Sparta released were much weaker than this in comparison. Which is a shame because as far as post-hardcore-tinged alternative rock goes, it's really hard to beat this front to back. Each track is distinctly memorable and well made.

7
Sometree


Moleskine





This is unknown around here, and I know that because I just had to add the artist page, which is a shame because this is another release that I could see Sputnik really jumping on. Sound wise it reminds me of Ceres above, so anthemic emo rock, I guess, with a Brand New-y feel. Add in a heavy does of post rock builds, especially in the killer opener, as well as in some of the ballad guitar work. What makes this really stand out is the vocalist's delivery, where the guy almost sounds drunk and suicidally sad. Here's a stream of the album, as it is very hard to find on net: https://www.youtube.com/watch?v=aZ7X5ND5Rp0.

8
Cotton Mather


KONTIKI





I'm glad I found this. Despite being loved by Oasis and Spoon's frontmen back at the time of its 90s release, and getting phenomenal reviews, this power pop album never took off. And I don't know why, because song to song it's stellar Beatles worship (George Harrison, in particular), and that was during a time when brit pop was pretty big, even if the band is from Texas. Worth a check, stream: https://www.youtube.com/watch?v=W5H5mbNL7FI&t=569s.