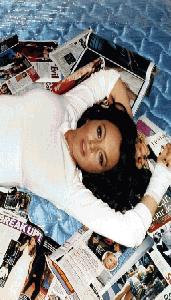 User
Reviews 3
Approval 90%
Soundoffs 3
Album Ratings 4
Last Active 08-20-20 5:21 am
Joined 08-18-20
Forum Posts
0
Review Comments 3
Unexpected Change of Artist Sound

Sometimes artists change their sound drastically and it seems shocking. We present to you a selection of such albums.
1
Christina Aguilera


Stripped





At the time of release in 2002, the transition from a teenager girl to a dirty one was amazing.

2
Liz Phair


Liz Phair





A complete "sold out" of the acclaimed artist to suit trends. The 36-year-old singer was born into Avril Lavigne.

3
Madonna


Erotica





It was too much for the liberal nineties.