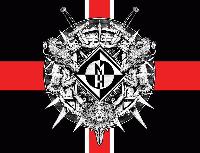 User
Reviews 1
Approval 8%
Album Ratings 155
Objectivity 64%
Last Active 08-18-19 2:36 am
Joined 03-19-19
Forum Posts
0
Review Comments 96
5 more disappointing albums

I made a list of 5 disappointing albums a while ago, and now I want to make another. I'm not saying these albums are bad. They're just not as good as I had hoped they would be before listening to them. If you want to, you should check out my first list of disappointing albums.
1
Asking Alexandria


Asking Alexandria





At one point, Asking Alexandria were one of my favorite bands. Then, do you know what happened? The worst thing that could happen to a metal band: they went soft. Into the Fire and Alone in a Room are great songs, but the rest of the album sounds nothing like Asking Alexandria. Hopelessly Hopeful is extremely cheesy, Vultures sounds more like a Korn song, and the heaviness from the previous album, The Black, is gone. After listening to their newest single, The Violence, I'm genuinely nervous about what their sixth album will be like.

2
Linkin Park


A Thousand Suns





While not Linkin Park's worst album, A Thousand Suns was so underwhelming compared to the 3 albums that came before it. The first half of the album is the definition of filler, and, while the quality does improve on the second half, songs like Wisdom, Justice, and Love drag it down even further. Fortunately, the band's next two releases redeemed them, at least until 2017.

3
Three Days Grace


Human





I love Three Days Grace. They're my favorite non-metal band, and after the four excellent albums that came before this one, I was excited. It isn't a bad album, but it's very inconsistent. It was a huge step down in quality from the band's first four albums, and it has nothing to do with Adam leaving, because Matt does a great job. It's just that the album is a bit boring. If it wasn't for the four singles, Human Race, Painkiller, Fallen Angel, and I Am Machine being amazing songs, Human would be a very weak album. The gap in quality between the singles and the rest of the album is too significant. The four singles do improve the score for me.

4
Iron Maiden


No Prayer for the Dying





No Prayer For the Dying isn't a horrible album, but, compared to the album before it, it was definitely disappointing. I don't blame Iron Maiden for trying something different with this album, but they definitely could have pulled it off better. There are plenty of songs that I like, like Tailgunner, Hooks in You, The Assassin, Bring Your Daughter...To the Slaughter, and Mother Russia, but compared to Seventh Son of a Seventh Son, No Prayer was not as good.

5
Bring Me the Horizon


Amo





Similar to Asking Alexandria, Bring Me the Horizon when soft with amo. At least BMTH did it better. It just isn't a metal album. It's more of a pop album, which isn't necessarily a bad thing, but, apart from MANTRA, the songs aren't that memorable for me. If it had the same formula as That's The Spirit or Sempiternal, then this album would have been a lot better. At least amo is better than Count Your Blessings and Suicide Season.