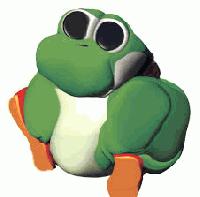 User
Reviews 5
Approval 100%
Soundoffs 89
Album Ratings 247
Objectivity 87%
Last Active 01-19-22 2:14 pm
Joined 12-31-18
Forum Posts
5
Review Comments 1,836
games that make you piss blood

I love the I Wanna Be The Guy games, and its whole fangame community around it. Post about difficult games, the ones that pop your veins out before you smash your head against the table.
1
Buckethead


Bucketheadland





I bet a lot of you know about I Wanna Be The Guy. Basically a freeware game that was all about 8-bit masochism, complete with irritating and humorous(yes it's possible) trolls/traps, a generic character with a big wide smile and a lot of guts, pixel perfect platforming, and nostalgic bosses turned into 10x versions of themselves.

2
Butthole Surfers


Psychic... Powerless... Another Man's Sac





And yeah it made people puke, but after a while and a second game, a dedicated community of fans decided to develop a fuck-ton of fangames, all centered around the original concept of the game, I Wanna Be The Boshy being the most popular.

3
MC Frontalot


Nerdcore Rising





At first it was a niche community, and then it became a literal industry, with its own website dedicated to cataloguing all the fangames that have been released so far(delicious-fruit.com for anyone interested), website which has an amazing search system and even a functional review system. Damn.

4
runescape斯凱利


runescape​.​wav符文風景骨架





Influential and talented members of the community created spreadsheets with their favorite fangames, tournaments have been organized to award the best fangames, there is a beginner's website, a streaming community, a community discord, community forums, etc.. It's also insane how much the community developed the original game, as there are now LOADS of fangame genres, the most technically intensive being without contest the Needle genre.

5
ESPRIT


virtua.zip





Anyways, enough of my love letter to the IWBTG fangame community, tell me more about your hours of raging on Devil May Cry 3 and Dark Souls.