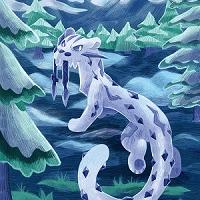 User

Reviews 41
Approval 73%

Soundoffs 235
News Articles 5
Band Edits + Tags 253
Album Edits 146

Album Ratings 1363
Objectivity 71%

Last Active 12-31-22 8:46 pm
Joined 03-14-17

Review Comments 8,336


Metalcore's Deathly Descent Into Sadness

This list is to document the genre of Metalcore's slow but steady descention into more depressive, and generally more sad undertones.
1
Earth Crisis


Firestorm





Metalcore started off unassuming, with bands such as Avenged Sevenfold, Killswitch Engage among others not having a hint of depressiveness in the music at all. Rather it was very upbeat, see the likes of Bat Country, or My Last Serenade, these tracks are nothing but pure fun.

2
Deftones


White Pony





While Deftones is not a metalcore band, they will play a big roll in things later on. Deftones music is very shoegaze driven, as well as sad and dreary.

3
ERRA


Augment





Before getting dark again we will discuss the likes of ERRA, Spiritbox, or Within The Ruins where unassuming as Avenged Sevenfold where. The biggest difference of course is inclusion of djent riffing, and noticable decrease in guitar solos.

4
TesseracT


One





Felsilent could also go here (most notably the track Immersion) along with TesseracT's debut record One. This music while metalcore and djent is quite sad indeed it's definitely influenced other bands to follow with the sound later down the line.

5
Vildhjarta


Måsstaden





Vildhjarta, with its inclusion of deathcore with metalcore, and the famous "thall" sound, is where things really descend into pure depression, harsh, deep dark and grim. Definitely inspired by the aforementioned TesseracT's dark under tones on One, this takes things to another level of desolation.

6
Invent Animate


Heavener



This brings us to present day, with bands like Invent Animate, Loathe, Allt, all being inspired by Vildhjarta along with Deftones to create a concoction of highly depressive music. Maybe not quite as harsh as Vildhjarta, it's still promoting this dark sound to the masses more with these bands seeing a lot of traction in recent times. Whether this is a good or bad thing is up to the consumer to decide, however it says a lot about the depressive state a lot of metalcore fans are experiencing today.

Metalcore is just going to get darker from here on, with bands more than ever before being inspired by Vildhjarta's sound. Parallels can be made to black metal, just as foreboding in atmosphere at this point absolutely without dipping into the style genre-wise. Depression-core is here in full swing, and its here to stay.