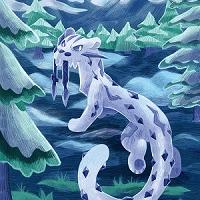 User

Reviews 36
Approval 77%

Soundoffs 222
News Articles 5
Band Edits + Tags 226
Album Edits 137

Album Ratings 1252
Objectivity 71%

Last Active 12-31-22 8:46 pm
Joined 03-14-17

Review Comments 7,939


Fallujah Ranked
1
Fallujah


Dreamless





Has the memorable melodies of Empyrean while packing an extra punch with its low powerful gutturals. The consistency is also there with highlights scattered throughout its tracklist (the interludes provide wonderful reprieves, though Les Silences is a bit unnecessary)

2
Fallujah


The Flesh Prevails





Album has a bizarre amount of instrumental tracks, they are still great, but it's not the usual Fallujah formula. Has some of their best songs, consistency just not fully there.

3
Fallujah


Empyrean





Seems like more of a streamlined and palatable album for the band. For a first time listener it's probably the best introduction to the band.

4
Fallujah


The Harvest Wombs





Often prioritising technique over substance. Not much on this stands out and tracks often blur together.

5
Fallujah


Undying Light





While it's at the bottom of the list, it's still a great release. The most post metal sounding album by the band.