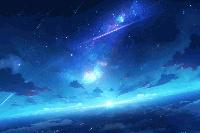 User
Soundoffs 1
News Articles 3
Band Edits + Tags 29
Album Edits 34
Album Ratings 382
Objectivity 66%
Last Active 01-03-19 2:15 am
Joined 01-23-17
Forum Posts
0
Review Comments 205
Saros' 2018

Things I liked and disliked in 2018.
1
The Pillows


Rebroadcast





I know what you're thinking, "What, a Pillows album in 2018 is your favorite album of the year? Blasphemy!". Well, that is indeed the case. But let me tell you, it surely deserves it in my view. Sawao mentioned before that there's a possibility that this could be the last Pillows album, and although nothing's been officially confirmed, he at least convinced us it could. As such, this album is filled with so much passion that if it should be their last album, at least they went out with a bang. The best Pillows album in a long time.

2
The Pillows


FooL on CooL Generation





Ah, FLCL Progressive and Alternative. Those surely existed. Back when the new seasons of FLCL were announced, fans were very mixed, and for good reason. The original FLCL was already a classic in of itself that following it up with new seasons would turn anyone's heads. On one hand, it was nice to see FLCL getting some attention once more, but on the other, some were worried that they wouldn't live up to the original. Quality of the shows aside, there were also the possibility of new Pillows music, and although what we got were really two new songs and re-recordings of old songs, it was still a welcome addition. Star Overhead is nearly as good as Ride on Shooting Star, and the new versions of their old songs, specifically Last Dinosaur and I Think I Can, gave the Pillows both a fresh sound and a classic sound altogether.

3
The Good, The Bad and The Queen


Merrie Land





How coincidental that in the same year I checked out the first The Good, the Bad and the Queen album was the same year that their new album in over a decade would be released. To be honest, I kind of prefer their debut, but I had some enjoyment with Merrie Land as well. I've always thought this project was a bit underrated personally.

4
DJ Krush


Cosmic Yard





When I heard that Krush would be going back to his old sound for this album, I had to jump on this. His last few albums have been decent but a bit lacking in something, and I'm glad that he decided to switch it up for Cosmic Yard. Toshinori Kondo even makes his return for a feature after the wonderful collaboration album Ki-Oku, and it's a very welcome addition. Here's hoping Krush continues to do great after this.

5
Gorillaz


The Now Now





After hearing complaints Humanz was a little too collaboration-heavy (which I always thought was a little silly. Plastic Beach had a ton of collaborations, and that album turned out great!), Damon Albarn decided on a more stripped-down affair for the next Gorillaz album, and the result is The Now Now. The Now Now mostly features 2D and only a few collaborators, the notable ones being Snoop Dogg (who did a pretty great job on Plastic Beach already) and... Jamie Principle (who you may remember for the utterly wretched Sex Murder Party from Humanz). Otherwise, this album is mostly all 2D. Humility starts out the album strong, remaining one of my favorite songs of the year still. After that, it leads to a mixed bag of quality. The Now Now grew off me after the first couple of times I heard it, but there's still plenty of worthwhile songs here, even if it may have not been what some fans were hoping for after Humanz.

6
Remember


The City Is My Friend





Vaporwave in 2018 might seem a bit silly on the surface, but there's still some quality music being made out there, and one of them comes from a very underrated project: Remember. Here Remember adds some beats to their spacey ambient sound, and it works quite well. This is a great album for anyone who's looking for worthwhile vaporwave music in the latter part of the decade.

7
Jizue


Room





These guys just keep flying under the radar more and more. Heck, I'm the only one who's rated this aside from two other people. It only seemed like just the other day Jizue captivated both jazz and rock fans with the wonderful Novel, and ever since Journal, they've been on a bit of slope. Not so much in quality, but recognition. Aside from that, Room shows that Jizue is still a force within the Japanese jazz scene, and they haven't let up in any way.

8
Red Vox


Another Light Demos





To accompany the release of the vinyl edition of Another Light, Red Vox give us a collection of demos from the aforementioned album. There's nothing too special here, it's what it says on the tin: just some early demos of songs from Another Light and a few songs that didn't make the cut. Of the demo versions of the songs, In the Garden has to be my favorite. The demo version sees Vinny's vocals replaced with keyboard notes, and it adds to the song just as much as Vinny's vocals in the finalized versioin. Unfortunately, From the Stars' demo isn't the same. The demo version abruptly stops before my favorite part of the song, so I can't really gel with this one. Of the songs that were cut, Sacramento is a definite highlight which probably could've fit on Another Light no problem. All in all, as Vinny states, don't expect too much, and you may find some things to enjoy here.

9
Mouse On The Keys


Tres





The one album that I was pretty disappointed with this year. I loved An Anxious Object, and The Flowers of Romance wasn't nearly as good in my opinion. Unfortunately, I feel this one continues that trend for me. I know there's plenty of others that liked this one, and that's great, but for me, while there's some good stuff here and there, I'm left wanting to listen to their other music instead. I just prefer their old sound on An Anxious Object way more.

10
Red Vox


Another Light





While this album may have come out last year, I'm putting this here for the vinyl version of the album, more specifically the reason why I'm putting this here: Stranded, perhaps my favorite song of the year. Stranded is a nine minute beast and Red Vox's longest song to date. Red Vox's traditional psychedelic sound is fused with a prog rock touch, making for a very Floyd-like song that still manages to stand out on its own. Many have speculated this song as a "sequel" to From the Stars, and I can see why. It's grown to be my favorite Red Vox song, and overall, my favorite song of 2018.