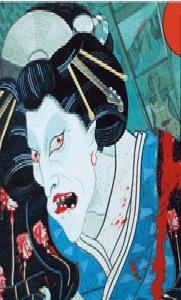 Staff
Reviews 120
Soundoffs 155
News Articles 15
Band Edits + Tags 161
Album Edits 775
Album Ratings 3774
Objectivity 70%
Last Active 07-27-21 12:32 pm
Joined 10-19-16
Forum Posts
214
Review Comments 24,835
Dewinged's AOTY 1980

Here we go, the result of my 80s Tuesday jams along the year, and probably the wife's favorite decade. The NWOBHM, the rise of post punk and new wave and the Tokyo surge of City Pop. Hope you all have fun with these, find new stuff to jam, or simply help you cruise through a shitty day.
100
Parliament


Trombipulation



Release date: December 5th
Label: Casablanca
Genre: Funk

The list of musicians credited on this record is longer than my monthly groceries shopping. Histrionic funk as you would expect from the funkadelic army, only that this sits at the bottom tier of their discography. You are better off digging any of their 70s material. In fact, Parliament disappeared only one album after this one. Decent album if you are in funk mood, although there are probably better options out there. Don't ask me though! I know nothing of this stuff.
99
Klaatu


Endangered Species



Release date: July
Label: Capitol
Genre: Art rock

And we start the June streak of almost forgettable releases (there's always a track or two to salvage if you are positive enough). Canadian Klaatu is a strange band, one that saw better days during the 70s when some music media, probably Canadian, let's be real here, started calling them the Canadian Beatles. "Endangered Species" is in that vein, too hard at times for anything Beatles related, but some of the vocal harmonies are tasty and it's far from being a total wreckage.
98
Radio Futura


Música Moderna



Release date: June
Label: Hispavox
Genre: New Wave

Pioneers of a style born in Madrid (Spain) called "La Movida Madrileña", which became widely popular during the 80s with bands like Alaska y Dinarama, Gabinete Caligari, Parálisis Permanente and, of course, Radio Futura. Their sound was sort of new wave but with a less dark approach than counterparts like Joy Division or Bauhaus. Instead, "La movida" was all about party, alcohol, cocaine and self destruction. The band's debut is quite poor, albeit the opener, which is an absolute classic. Years after, Radio Futura would grow to become one of the most important bands in Spain, and their single "Annabel Lee" still is one of my favorite songs ever.
97
Thin Lizzy


Chinatown



Release date: September
Label: Vertigo
Genre: Hard rock

Thin Lizzy is one of those bands I was constantly hearing about when I was growing up but somehow never came in contact with. I was incredibly hyped for "Chinatown" but, maybe due to impossibly high expectations, Phil Lynott's crew didn't connect with me. Mildly exciting hard rock, where the only appeal is Lynott's charming voice. Really nothing to write home about.
96
UFO


No Place to Run



Release date: January 8th
Label: Chrysalis
Genre: Hard rock

For some reason, and even if all descriptors scream at me that I should like UFO, this is the second album that fails to grab me from them, the first one being their rather forgettable debut which I covered on the 70s list (if I even included it!). Some good jams here though, like "This Fire Burns Tonight", but all in all, this album hasn't left a scratch on my memory.
95
The Soft Boys


Underwater Moonlight



Release date: June 28th
Label: Armageddon
Genre: Power pop

June was really not a good month for releases in 1980, but The Soft Boys probably didn't deserve to be ignored at the time they released "Underwater Moonlight". There's a lot of good ideas here. Imagine the post punk version of the Beach Boys, throwing their wigs in the air. The opener "I Wanna Destroy You" is, no doubt, the best cut here, so get on that one if curiosity itches.
94
Seiko Matsuda


Squall



Release date: August 1st
Label: CBS / Sony
Genre: City pop

One of Japan's most precious treasures, Seiko Matsuda is nowadays the holy grail of J-pop idols, even if her voice is honestly rather annoying. At the time, she sold records like popcorn, and broken into the the singles #1 chart with the same frequency I go to the toilet at night. The real fun for Matsuda started in the 90s when, in an attempt to break into the US market, they paired her with one of the Backstreet Boys. Disaster ensued, in sales at least, and now Seiko sings in Christmas dinners and the likes.
93
Queen


Flash Gordon



Release date: December 8th
Label: Emi
Genre: Soundtrack

Flash! (Cymbal) Aaaaaaaaaaaaaaah!! Not quite the follow up that "The Game" deserved, but either they needed the money or they really liked the movie. The latter I can't blame them, because every kid of the 80s has been... "flashed" by the laser-zapping, gold sword-wielding blonde macho's adventures. This soundtrack though, only features Queen in a couple of tracks, the rest being sound snippets from the movie mixed with the synth sorcery of conductor Howard Blake amidst some synthwave jams. A good trip down nostalgia lane.
92
Mike Oldfield


QE2



Release date: October 21st
Label: Virgin
Genre: Progressive rock

No one really knew what the hell was Mike Oldfield doing in 1980. "Can't this young man just prog like everyone else!?" There is a stroke of genius in songs like "Sheba" though, but the rest of QE2 is a labyrinth of sounds and textures that, depending on the mood, could be a thrill, or incredibly exhausting. There's a couple of covers, "Arrival", originally by Abba, and "Wonderful Land" by the Shadows, although you wouldn't guess, at least I didn't. Definitely prefer his "Moonlight Shadow" phase, but as a Celtic music former expert myself, I appreciate a lot of the stuff that Oldfield is trying on "QE2".
91
Urban Verbs


Urban Verbs



Release date: February
Label: Warner
Genre: New Wave

Urban Verbs are widely known as the Talking Heads' drummer's brother's band, which is probably a touchy subject for Roddy Frantz, who is definitely not living off the same royalties as his brother nowadays. Still, the band commanded by the Frantz bro was well respected in post punk/new wave underground circles. I specially like their use of synths and chorus-infused guitars to create some really sweet atmo-post punk tracks.
90
Tygers Of Pan Tang


Wild Cat



Release date: August 23rd
Label: MCA
Genre: Hard rock

The first thing you have to know about Tygers of Pan Tang is that the drummer's name was Big Dick. The second is that they were one of the less impressive acts coming out of the New Wave of British Heavy Metal, here onwards, NWOBHM. Slightly enhanced hard rock, admittedly monotonous, although rumors say they got better in subsequent albums, following the recruitment of Whitesnake and Thin Lizzy's fame John Sykes. We'll see about that.
89
Heart


Bebe Le Strange



Release date: February 14th
Label: Epic
Genre: Hard rock

The Wilson sisters have always been specially adept at running with the times. The sound of Heart in the 70s has little to do with their sound in the 80s, and even less with the 90s version of the band. Some things prevail though, their obsession with Led Zeppelin, which they had the chance to show them in person with a breathtaking performance of "Stairway to Heaven", and Ann Wilson's powerhouse vocals. I didn't discover Heart until "Brigade" was released in 1990, so I found this quite underwhelming for some reason. My guess is that they were still figuring out how to move forward with the new decade.
88
Magazine


The Correct Use Of Soap



Release date: May 2nd
Label: Virgin
Genre: Post Punk

After Howard Devoto left the Buzzcocks in the late 70s, he went ahead to form Magazine, an innovative post punk outfit that released 4 albums in the span of 2 years and disappeared soon after, only to come back for some national performances many years later and a new album in 2011. The case for Magazine is rather puzzling. Sometimes I hear it and think it's one one of the best releases of the year, others it feels just ok. For the sake of trivia, this record features John McGeoch on guitar, who would join Siouxsee and the Banshees the year after for "Juju" and Barry Adamson on bass, who would also join Nick Cave and the Bad Seeds at some point.
87
The Psychedelic Furs


The Psychedelic Furs



Release date: February
Label: CBS / Columbia
Genre: Post punk

The Furs' debut was a modest first attempt for these then young, unexperienced musicians. I had a hard time getting into Richard Butler's raspy voice, although in the end I have to admit I can't imagine them with a different singer. Duncan Kilburn's sax is my favorite element of this album. How to fit a sax on a punk band without turning them into a ska aberration. Kilburn's sax appears always in the right time, and for the right length. "Sister Europe" would be my highlight.
86
Toyah


The Blue Meaning



Release date: June 6th
Label: Safari
Genre: Art rock

There are a couple of important facts to mention about British superstar Toyah Ann Willcox: The first one is that she married Robert Fripp a few years after this album was released. The second is that she's one of the voices of the Teletubbies. I guess everyone has to bring food to the table at some point. But don't shy away due to these shallow pieces of information. "The Blue Meaning" is actually a really cool album. It's not King Crimson, it's not Teletubbies, but something in the middle. Vampirical new wave tinged pop that will remind you of a few divas of our time.
85
Plastics


Welcome Plastics



Release date: January 21st
Label: Invitation
Genre: Zolo / New wave

When I stumbled upon Japanese quirky 5-piece Plastics' debut, I knew my run through 1980 was gonna be an interesting one. Labelled as "Zolo" on our brother site RYM, the music of Plastics is difficult to describe. They are compared frequently to the B-52's but believe me when I say, this is like the B-52's would have a brain meltdown and they'd start throwing themselves against the wall of a hotel room while wearing diapers and drinking martinis. Strangely lovable, but you'll need an open mind for this one.
84
Magnum


Marauder



Release date: April
Label: Jet
Genre: Hard rock

Not too keen to add live albums, but there are a couple I wanted to have on here. The first one is by the hard rock prog band Magnum. Now, I am not familiar with their whole career (they have a shit ton of releases, and they are still churning them out), but I had a very intense phase with "The Eleventh Hour" back when I was a young bud, so I was interested to check their set here since it's the stuff just before they released "The Eleventh Hour". I realized there's obviously a veil of nostalgia when it comes down to bands like this. Magnum is a more than decent band. Their mix of soft heavy metal with light progressive structures and their tales of dragons and dwarfs and all that jumbo has always been enticing to me but... yeah, listening to them in 2020 doesn't feel as it used to anymore.
83
Taxi Girl


Cherchez le garçon



Release date: July
Label: Emi
Genre: Synth pop

Closer to a single than an EP. This French pop outfit made me crazy with that title track. The other two tracks also are really good, specially the closer, but seriously, "Cherchez le garçon" is such a fun little track. One of the members of Taxi Girl, the Parisian musician Mirwaïs Ahmadzaï, seems to have send some demos to Madonna during the 90s, which granted him a contract with Sony. I've read somewhere that he even worked on the production of "Music" in 2000 for the all-time pop queen, but I believe that was Mark Stent? Anyway, check that French pop wonder!
82
U2


Boy



Release date: October 20th
Label: Island
Genre: Pop rock

I was gonna leave this one out but I revisited it recently and actually enjoyed it. It was also a good chance to annoy Pots, cause he absolutely loves this band. I remember watching Rattle and Hum at the movies. My dad had to drag the whole family with him at a midnight session, my sister passed out immediately, but I was in awe (I was around 11), so I've always have some sort of weakness for Bono and co. I've never checked this one before though, and my first impression wasn't very good. When putting them against other releases of the same year is when I realized U2's debut had something nice going on, although the best (and the absolute worst) was yet to come.
81
AC/DC


Back In Black



Release date: August 18th
Label: Atlantic
Genre: Hahhahah...haha...hahhh...aaaah

If you look at AC/DC through this year's lens, it's easy to disregard them as a band well passed their prime, doing the same shit over and over for more than 40 years. BUT, if you look at "Back in Black" in context, you will realize what the Young brothers achieved with this album. Not only they had to overcome the death of a close friend, they had to find a way to move on and they needed to fill the void left by Bon Scott, and they had to do it quick. And so they did. In only a few months, the band hired Brian Johnson and released one of their best selling albums. I never knew if the title was a reference the mourning of Bon Scott. What I do know is that it includes my favorite AC/DC track ever, which is "You Shook Me All Night Long".
80
Ryuichi Sakamoto


B-2 Unit



Release date: September 21st
Label: Alfa
Genre: Electronic

The man, the legend. At the same time he was providing the Yellow Magic Orchestra with endless wavelengths of synths, he kept some of his best kept secrets techniques for his solo works, which he displays in full in "B-2 Unit". In retrospect, this album was immensely ahead of its time. Doing the programming manually for all the stuff contained in this, his second album, must have been a complete nightmare. My favorite City Pop album of 1980 is produced by Sakamoto himself, but we'll talk about that later.
79
Uriah Heep


Conquest



Release date: February
Label: Bronze
Genre: Hard rock

This is such a weird album, man. I've always thought Uriah Heep were wild metal beasts but this is pretty tame. The rhythm section is interesting, featuring Trevor Bolder on bass who would join David Bowie's Spiders from Mars and Chris Slade who also hit the pads for AC/DC. On vocals we have a John Sloman (Ex-Lone Star) who is no Layton but still manages to deliver a fitting performance. I like the 70s vibe, mixed with a bit of AOR maybe, although it's not what I expected. "Think it Over" is a really good tune though.
78
Michael Schenker Group


The Michael Schenker Group



Release date: August
Label: Chrysalis
Genre: Hard rock

I believe there was great expectation to see what was the V-Fly guitar hero's new project after his stormy season with UFO. More considering the line-up he brought with him: Don Airey, Simon Philips, Gary Barden... Big names that would became even bigger as years go by. So did the MSG debut lived up to it? Well, it's a damn good hard rock record, that's irrefutable. Schenker's solos are the wet dream of every guitar virtuoso and he knows how to write a riff, but there's little more. The closer might be the most interesting track, due to its unorthodox structure and melodies, but all in all, Barden does an incredible job on vocals, Airey is not specially outstanding but his presence is felt, and Philips have done better, but he carries the album with ease. Solid debut.
77
Vangelis


See You Later



Release date: November
Label: Polydor
Genre: Progressive electronic rock

A couple of years before he made history scoring Chariots of Fire and Blade Runner (although the latter wouldn't see an album release until 12 years later due to a little dispute with Riddley Scott), Vangelis was already laying the grounds for what would become two of his most important gigs. This album actually contains material that would be reused for those soundtracks, plus something else. And that something else is pretty crazy, with Vangelis taking a shot at early Kraftwerk specially on the second half with 2 monster tracks. "See You Later" it's a bit all over the place, but fans of said soundtracks shouldn't miss the chance of checking this one.
76
Bow Wow (JPN)


Glorious Road



Release date: February 25th
Label: SMS
Genre: Pop rock

This album gets way more heat that it deserves. It's true the Japanese took a very loose approach for this one, their 5th release, but there's really fun material, starting with the opener, "We're NO 1." The album is silly, yes, but it's really well produced and overall good proto J-rock that never fails to bring out a laugh at karaoke. Hell, it may even help you to get a waifu! or a hasbando!
75
10cc


Look Hear?



Release date: March 28th
Label: Mercury
Genre: Pop rock

This is a sweet album. Sort of Alan Parson Project meets The Beatles, with some progressive rock influence and general nonsense thrown around. "Welcome to the World" is a good example, opens up like they were fucking Rush and then they switch to the Bee Gees. By the time they hit the 80s, 10cc were already past their golden period, and they had suffered deep changes in their line up. With "Look Hear?" they managed to stay relevant and make a decent transition to the new decade, although at times there's way too much cheese, specially on the second half.
74
Fleetwood Mac


Live



Release date: November
Label: Warner
Genre: Pop rock

You all have seen that tic toc of that dude drinking juice and skateboarding to work on the day his car broke down while he sings to Fleetwood Mac's "Dreams". That little stupid video was such a gush of fresh air and positivism, it immediately put me in Fleetwood Mac mood. This live album includes performances in different places, but the two moments that I get on repeat are "Dreams" live in Paris and a ferocious performance of my all time favorite FM, "Go Your Own Way", live in Cleveland. Needless to say, and back to that vid, I bow profusely to Mick Fleetwood for answering that tic toc with a version of his own. GG Mick.
73
The Cramps


Songs the Lord Taught Us



Release date: April 1st
Label: Illegal
Genre: Psychobilly

Look at that cover and tell me how can someone not like The Cramps. Halloween rockabilly for desecrating graves at midnight? Count me the fuck in. It's true that Poison Ivy's crew has the technical prowess of a log but who needs technique when you just have to stand on stage to melt the audience? The Cramps is all about presence, attitude, one of those bands I would have loved to see live in the 80s.
72
The Pop Group


For How Much Longer Do We Tolerate Mass Murder?



Release date: March 21at
Label: Rough Trade
Genre: Post Punk

The Pop Group are definitely not a pop group. This is an ugly record, it's filthy, disgusting, it sounds like shit and yet, it's amazing. Dan Catsis bass lines are superb and few vocalists could spew poison as Mark Stewart does on this record. "There are no Spectators" sounds like a reggae nightmare, "We Are All Prostitutes" bites you through the speakers (please don't try it on headphones). The album spins out of control frequently, as roughly as the cover displays, so be sure to go in knowing you are gonna get slapped relentlessly.
71
Young Marble Giants


Colossal Youth



Release date: February
Label: Rough Trade
Genre: Post Punk

Back in February, when I heard the opener, and Alison Statton's voice crawled smoothly into my ears I thought I had stroke AOTY material. The album went on and I kept thinking... "where is the goddamn drummer?" Well, turns out, there's no drummer! I felt like "Colossal Youth" could/should have been so much more than what actually went on record. That was my first impression. As the year went by, I kept coming to it. I realized then how many hidden details play on this album, and how masterfully the trio plays with an element I never caught on: silence. This is a headphones album, 100%, and even if I would have loved to hear a version with drums, I understand that this is how it was meant to be, and in that, it became a classic in its own right.
70
The Suburbs


In Combo



Release date: January 20th
Label: Twin/Tone
Genre: Post punk / Punk rock

The debut of this 5 piece from Minneapolis is *fire*. But only when they go full on Stray Cats and they rockabilly at frenetic speed. From song to song they sound like a different band, that's why comparisons with bands like Talking Heads are not too far off either. The more laid back post punk tracks are also cool and they even give a go to soft, moody stuff like "Eyesight". Check "DD 69" followed by "Goggles On" and you will hear what I mean. Another act that would have been cool to see live, even if I would have lost a tooth and a shoe.
69
Anthony Davis


Lady of the Mirrors



Release date: January
Label: India Navigation
Genre: Piano / Modern Classical /Jazz

Through his outstanding afro, you could see a myriad of ideas playing on Tony Davis' agitated mind. The sound of "Lady of the Mirrors" is timeless, it could very well be released yesterday and no one would have noticed. This record, his 5th release, would be better understood if I was provided with a classical or jazz background of some sort, but being the music pleb I am, I will just say that this was a gush of fresh air, in contrast with the insane amount of new wave, hair metal, and punk that I submitted myself to throughout the year. Both technical and subtle, "Lady of the Mirrors" is a piano album that displays Davis' imaginative playing while letting in some airy passages where just a few notes fill the room.
68
Japan


Quiet Life



Release date: January
Label: Ariola Hansa
Genre: Art pop

I went from indifference to fanboying David Sylvian's Japan in just a few months. Spearheads of the New Romantic movement, along with bands like Ultravox, there is the undeniable shadow of David Bowie looming over them, plus different critics point out to Sylvian's disturbing and annoying impression of Roxy Music's Bryan Ferry on this album. I honestly don't see the comparison, although I do feel the Bowie's influence all over them, but how can anyone in 1980 ignore space man's overwhelming charm? Mick Karn's labour on bass and on sax here is remarkable, same as Richard Barbieri's synths. Sylvian's voice takes a while to get used to, but it somehow pulls the strings of the hidden goth in me.
67
Plastics


Origato Plastico



Release date: April 21st
Label: Invitation
Genre: Zolo / Post punk

These Japanese sonic misfits' second album only took months to follow their debut, but it showed enormous growth in their craft. The songs in "Origato Plastico" are way more fleshed out and consistent than anything on their debut. The second half in particular shows a darker, less histrionic, more focused approach, with a richer use of synths, although the usual frantic of Toshi and Chika continue, as crazy as ever. The last 2 tracks are particularly surprising, as they even try to sing.
66
Minako Yoshida


Monochrome



Release date: October 21st
Label: Alfa
Genre: City pop

One of the most impressive artists of the City Pop movement in Japan was Minako Yoshida, and that is due to the fact that she actually produced this album herself. "Monochrome" is a collection of smooth, almost soul and blues tunes, drenched in a wonderful urban noir feel. Yoshida's vocal overdubs and ability to create atmosphere are only matched with her extraordinary singing qualities. There are a few standouts, "Black Moon" is a stalwart of the genre, while the opener "Tornado", contrary to its title, sets the mood right from the start.
65
Blondie


Autoamerican



Release date: November
Label: Chrysalis
Genre: New wave

Last year I couldn't have told named you a single song of Blondie. I've heard the name, but it wasn't until a month ago, on the 40th anniversary of "Automerican" that I first became acquainted with the lady's music. Turns out I've known "The Tide is High" for ages, but never knew it was a Blondie song. The album starts rather dull, I was pretty disappointed until "The Tide is High" and everything that comes afterwards lighted my spirits. I still don't know if this is the best way to start with Blondie, probably not, but I'm sure you will remind me in the comments.
64
The Cure


Boys Don't Cry



Release date: February 1st
Label: Fiction / PVS
Genre: Gothic post punk

I'm gonna confess a couple of things here. First, I wasn't into The Cure until very recently. I've somehow grown parallel to their music but always untouched. The second is that hearing any big name's humble beginnings makes me feel better when I make shitty music myself. "Boys Don't Cry" is not exactly an impressive display of musicality. Sure, it's an adorable album, featuring a very young Robert Smith still leagues away of his future persona, but it's an interesting testimony of the foundations that helped building one of the best bands in music history, and it's also of the discography runs I'm most excited for.
63
White Spirit


White Spirit



Release date: September 19th
Label: MCA
Genre: Hard rock

I was looking forward to this one. Iron Maiden's Janick Gers' first band ( I think) is often thrown in the NWOBHM sack but they have more in common with bands like Rainbow than say, Judas Priest or early Iron Maiden. Gers' guitar work is obviously solid, although Bruce Ruff's vocals are little more than decent. "Red Skies" is a highlight, as well as "High Upon High" and the ambitious "Fool for Gods", which stretches for 10 minutes, epic intro included. A delicacy for every classic metal fan out there.
62
REO Speedwagon


Hi Infidelity



Release date: November 21st
Label: Epic
Genre: AOR

A couple of months ago I binged 3 seasons of Cobra Kai with the wife, no regrets. There's this scene (I guess you could say spoilers now), with Johnny and Laruso riding the car together and they kind of bond to a REO Speedwagon song after almost destroying together at Laruso's place. It's a cool moment in the show, with both characters bobbing their heads and getting emotional. I've known the band for some time, because I had a strong AOR phase in university (don't ask me why, it wasn't the time or the place, but it somehow happened). "Hi Infidelity" was released around 40 years ago, a week earlier than writing this so I gave it a shot. The album is good, but the opener "Don't let him go" is something else.
61
Saxon


Wheels of Steel



Release date: April
Label: Carrére
Genre: Heavy Metal

I have never been a fan of Saxon for some reason, even when I was a kid and I was basically engulfing anything that came from the NWOBHM. Iron Maiden, Judas Priest, Tokyo Blade or Angel Witch are names I can remember being into at the tender age of 9, but Saxon was never part of those years. It's a mystery though, my modus operandi of buying a record back then. And I say buying a record but all I was doing was blackmailing my parents with unfinished homework, a visit to the dentist that didn't hurt that much or one of those unbearably boring visit to relatives that lived in the other end of the country. But I deviated from the subject, which was buying records: I would just look at the back cover, picture of long haired dudes with tight leggings? The record comes home. Saxon are still going strong after many years but always at the shadow of the aforementioned bands and it's shame, wish I'd knew them sooner.
60
The Human League


Travelogue



Release date: May 24th
Label: Virgin
Genre: New Wave

I've had this playing in and out since summer, but it wasn't until very recently that it started to click. Showing darkest approach than any of the other synthpop bands I came across this year, "Travelogue" is an album I can only see growing on me from now on. This is really my shit. Dark synths from space hell yes. I think at this point The Human League had given up on the fact they would never hit the charts as they did with their debut and in a way, this realization helped them to craft something far more interesting (I speak bullshit, I haven't heard "Reproduction" yet). A band I'm glad I discovered and one that I will keep coming back to.
59
Witchfynde


Give 'em Hell



Release date: February
Label: Rondelet
Genre: Heavy Metal

I would expect a proto-black metal album just looking at that cross-eyed goat man in the cover, but "Give'em Hell" is just one more melodic hard rock brick on the NWOBHM wall. It's a notable release though, featuring the usual raw production of early metal acts, steady bass lines, solid drumming, exceptional guitar work and a decent vocalist in the figure of Steve Bridges. A bit of Sabbath meets 70s hard rock. Good stuff.
58
Sarcofagus


Envoy of Death



Release date: December
Label: JP-Musiikki
Genre: Heavy Metal

Not to confuse with the Brazilian death metal band Sarcofago (like I did), these guys from Finland existed in a parallel timeline to the NWOBHM that was happening on British soil. Akin to the sound of bands like Angel Witch but with much more gruesome lyricism (to be found later in death metal bands) and even some pre-doom ideas. It's nothing short of extraordinary, considering the time and the place, and I guess the weather up there didn't invite them to become a reggae band.
57
Def Leppard


On Through the Night



Release date: March 14th
Label: Mercury / Vertigo
Genre: Hard rock

We all know what happened with Def Leppard during the 80s, their one-armed drummer hit that confetti snare like he meant it and they churned out chart breakers one after the other. But do you know what was Def Leppard before all that? Right, I didn't know either. Turns out they were a considerably different band, still dwelling on that style that years later would be disastrously referred as "hair metal" (like every one making different kind of metal were bald), but far from the pompous and easy to ride rock that they are famous for. An interesting thing to look into if you are fan of all things hard rock.
56
The Durutti Column


The Return of the Durutti Column



Release date: February
Label: Factory
Genre: Post rock? / Instrumental

The project of a man from Manchester called Vini Reilly was maybe accidentally playing with concepts like math rock or post rock before there was a chance for music to be post-anything. The Durutti Column, which borrows the name from a famous Spanish anarchist active during Spain's civil war, is a band heavily based on Reilly's melancholic guitar, which is usually generously delayed against some electronic beats here and there. Really interesting album, specially for guitar players.
55
Itoiz


Ezekiel



Release date:Q3 I think
Label: Xoxoa
Genre: Progressive folk rock

The sound of Itoiz was huge for the times. Progressive rock bands weren't common in Spain, let alone a band singing in euskera which was a straight defiance to the dictatorship of General Franco, (The Beatles were "Los Escarabajos" and all of their albums and songs were translated, for example). The basque band published their first album just one year after the death of Franco so there's a liberating feel that transpires through their music. Mixing celtic music with progressive rock, Itoiz' biblical themed "Ezekiel" is one of the most interesting releases of the year in Spain, alongside with their southern brothers Triana's "Un Encuentro".
54
Whitesnake


Ready An' Willing



Release date: June
Label: Mirage
Genre: Hard rock

I have no shame in admitting that I prefer the lacquer heavy version of Coverdale and co. Objectively, their blues rock beginnings are better, but boy, when Steve Vai and Adrian Vanderbergh joined the band, along with Rudy Sarzo on bass and the titan Tommy Aldridge on drums... That's the Whitesnake I know and love. Their previous stuff sounds like a decaffeinated version of the real thing, even if, like I said, they were maybe better without the make-up overload. But take both versions of "Fool For Your Loving", look me in the screen, and tell me which one makes your hips rattle.
53
Girlschool


Demolition



Release date: June 30th
Label: Bronze
Genre: Hard rock

Maybe all that Lemmy wanted to do was banging Kelly Johnson, which he most definitely achieved and they in fact became a happy couple for a while, but you can't blame the man either. Seeing Girlschool live at the time must have been entrancing. They played great, they looked great and they out-staged many of the bands they played with, so it's no surprise Lemmy senpai took them on tour with Motörhead. "Demolition" is a killer album, a mix of hard rock, metal and punk that few bands were able to do right.
52
Mioko Yamaguchi


夢飛行



Release date: November
Label: F-Label
Genre: City Pop

Mioko Yamaguchi's modest debut would pose her for a short but intense career that saw a total of four albums in five years and collaborations with important Japanese musicians like Hideki Matsutake, from Yellow Magic Orchestra. Her music is gentle, warm, like being mildly drunk on sake during a stroll through hidden little Tokyo streets. Check the opener to get a taste.
51
Blue Oyster Cult


Cultösaurus Erectus



Release date: June 14th
Label: CBS / Columbia
Genre: Hard rock

No matter how much Pikazilla insists in these guys being better than Ghost, don't listen to him! Actually, I've never understood the comparison. Sure, Eric Bloom sounds like Tobias Forge at times (the other way round, I know) but aside from that, "Cultösaurus Erectus" is its own thing. It's difficult to describe the sound of BÖC, cause they have so many stylistic layers and they change so much from one song to the other that is fairly complicated to tag them. What is clear, and I say this is as a Ghost stan, is that the Sweds still have to write an album like "Cultösaurus Erectus", so please do it quick so me and Pika can end our bloody feud.
50
Wishbone Ash


Just Testing



Release date: January 18th
Label: MCA
Genre: Hard rock

Much better than their 70s stuff in my opinion although I am pretty sure someone will differ. "Just Testing" has such a solid tracklist, peaking with "Haunting Me", with Martin Turner really inspired on vocals and sliding in hook after hook. Love the dreamy feel of the album, the vocal harmonies, the synths and the variety. They can get really heavy in tracks like "Helpless" and get folk rock in a song like "Master of Disguise", which features a girl on vocals that I don't know who she is, but bless her soul.
49
The Clash


Sandinista!



Release date: December 12th
Label: CBS / Epic
Genre: Post punk

Let's be realistic, following up "London Calling" was mission impossible. The Clash knew it, so they didn't even try, they just went NUTS and crafted a 2 hour monster including everything they were capable of doing and then some more. Disco, reggae, dub, rock, punk, new wave, pop, you name it, whatever you can think of, it's in "Sandinista!" (well anything but metal, let's not get too crazy here). As such, the cohesiveness of an album like this is all over the place. So much that it's actually a miracle that the album flows this surprisingly well, even if The Clash keeps turning the screws with every song waiting for you to tap out.
48
Momoe Yamaguchi


Fushichou Densetsu



Release date: August 21st
Label: CBS
Genre: J-pop

By the time Momoe Yamaguchi reached the end of her career, she had already accomplished more than any of her peers. She was only 20 years old when she recorded this album and her career would come to an end a year later with one last album. It's hard to believe when you hear her voice on "不死鳥伝説 (Legend of the Immortal Bird)". No resources were spared in the making of the album. Orchestral arrangements, rock, jazz, ballads... This is a Japanese opera rock in its own right.
47
Tuxedomoon


Half-Mute



Release date: March 15th
Label: Ralph
Genre: Experimental post punk jazz

One more neat discovery this year were these guys from San Francisco. I saw post punk tags, then ambient, then jazz, then avant-garde, then dark wave... what's this madness? But actually, yep, it wasn't a lie, they do all of that. "Half-Mute" is I think their second release, as bleak and depressing as anything Joy Division would do, with the added incentive of having something completely unpredictable. They have quite a a catalogue after this record and I'll be sure to check each and every one of them.
46
Ramones


End of the Century



Release date: February 15th
Label: Sire
Genre: Punk rock

I just want a full album of "Pet Sematary" when I listen to the Ramones. But in the meantime I ca do with stuff like this. I actually didn't like much this one the first times I heard it. Then I realized just how amazing the Ramones are, in whatever they do. Even if that phone call to Phil Spector asking him to sit on the controls wasn't the best decision they ahve made in their career, I gotta say it payed off, regardless how much Spector made them cry in the studio looking for that perfect take. "C'mon let's rock'n'roll with the Ramones...!"
45
Accept


I'm a Rebel



Release date: June 2nd
Label: Reflektor / Polydor
Genre: Heavy Metal

A residue of my childhood. I remember going into my local record shop and getting this and "Eat the Heat" the same day. As a kid, I was puzzled, why the name was the same but they were different people in the pic, why did they sound so different? As a consequence of not having much to jam back on those pre-internet days, records would get carved in your mind forever and ever. Such is the case of "I'm a Rebel", a mostly vulgar heavy metal album, featuring Udo squeezing his balls to get those highs right, but also classic jams like "Save Us and the ballad (lol) "No Time to Lose". The B side was truly awful but I loved it anyway.
44
The B-52s


Wild Planet



Release date: August 27th
Label: Warner / Island
Genre: New Wave

After a couple of albums by the Japanese outfit Plastics, I was already craving for some real B-52's. I only knew the usual singles, "Love Shack", or that Flintstones song? but this was the first time getting on a full album. Same as with The Ramones, it took a while to sink but I love it now. I can't get enough of Kate Pierson and Cindy Wilson's voices, I mean, I'm pretty sure I would have never bothered with this band if it wasn't for them. "Private Idaho" is the obvious highlight, but "Give me back my man" and "Strobe Light" don't fall too behind.
43
Peter Gabriel


Melt



Release date: May 30th
Label: Charisma
Genre: Art rock

I've read somewhere "skip the first two tracks and go from there", and fuck, it is true! The third out of four albums named Peter Gabriel (or "Melt") couldn't have suffered from a worse track positioning. Let "Start" act as an intro and "I Don't Remember" crazy bass line and caustic chorus to set the record straight from the get-go. This is another record I remember hearing in my dad's car when I was just barely awake for more than 2 hours straight, specially "Biko". That song always haunted me for some reason.
42
Saga (CAN)


Silent Knight



Release date: August
Label: Maze / Polydor
Genre: Progressive rock

In the vein of bands like Marillion or Yes, Saga's third release continue on expanding their fantasy prog to new heights. The first half of the album is honestly impressive, both in musical prowess and songwriting. Production could be a bit better, since it was mastered really low compared with other albums of time, plus the second half can get a bit silly at times, but the first half really makes up for it.
41
Mariya Takeuchi


Love Songs



Release date: March 5th
Label: RCA
Genre: City pop

Mariya Takeuchi was one of the most succesful singers from the City Pop era, and also one of my favourites. It's one of the few who alaso managed to make the jump to America, collaborating with people like Toto guitarist, Steve Lukather. "Love Songs" opens with a lovely slow song in English called "Fly Away" which shows that Mariya was ready for the international market. What follows is a collection of Japanese pop songs at its best. Between her grave, warm tone, and the production carried out by Kenichi Makemura, "Love Songs" is one record you shouldn't let out when going for a City Pop binge.
40
The Cure


Seventeen Seconds



Release date: April 22nd
Label: Fiction / Polydor
Genre: Gothic post punk

The actual sound of The Cure started shaping up on this album. It's sinister, beautiful, incredibly alluring, and finally Robert Smith sounds like... well, like Robert Smith. With this album, The Cure starts to climb positions and they are quickly becoming one of my favorite newly discovered bands, many have tried to be them, but it's just impossible. Loved the super subtle keyboard in some tracks here, specially in "Play for Today", what a song!
39
The Pretenders


Pretenders



Release date: January 19th
Label: Sire
Genre: Pop rock

I have a slight crush on Chrissie Hynde. I bet everyone more or less felt the same way back in the 80s. Pretenders' debut has aged mysteriously well even after so many years. Lots of good moments here, the opener "Precious", "The Phone Call", Hyne sounds like she has so much swag that she can get you naked with two verses. Surprisingly, "Kid", which is one of the "quiet" songs is my favorite on this. Guess I'm getting old.
38
The Police


Zenyatta Mondatta



Release date: October 3rd
Label: A&M
Genre: New Wave

The Police are one of my favorite bands, with Copeland being a drummer who has influenced a lot my style along the years. I spite of having some of my favorite songs, "Don't Stand so Close to Me", "De Do Do Do...", Sting and co's third outing is far from being their best. A lot of the songs here blend into each other, with only those 2 stand outs I mentioned. The problem is that every little thing they do is magic, so you don't have to put on the red light, just like the old man in that book by Nabokov.
37
Roxy Music


Flesh + Blood



Release date: May, maybe
Label: Atco / Polydor
Genre: Art rock

If I had to choose one album of this list that is carried by one single song, it would be this album, and the song is "Same Old Scene". Everything about this song is absolutely perfect. Those echoing guitar notes, that insane bass line, Bryan Ferry's soul melting vocals, dat SAX! Seriously this might be my favorite song od 1980 (ok, maybe after "Video Killed the Radio Star"). The rest of the album is bad, but not as good either. "In the Midnight Hour" is a classic Roxy Music tune, and there are other cool tracks here like "My Only Love" or "No Strange Delight" but "Same Old Scene" just eclipses everything else here. Bravo.
36
Triana


Un Encuentro



Release date: January (in Spain, exported later)
Label: Gong
Genre: Andalusian progressive rock

I reviewed this one back when I thought I could review everyhting that didn't have a review. It didn't last long. Go read it.
35
Kate Bush


Never for Ever



Release date: September 8th
Label: EMI
Genre: Art pop

The unstoppable Kate Bush. A step below "Hounds of Love" for all the obvious reasons but don't be mistaken, the queen was just practicing to make one of the most emblematic pop albums of all time. One of the few cases where the closer is my favorite. "Breathing" is everything I love about her: different, daring, unhinged. Nothing could do this kind of baroque pop stuff like Kate B without sounding like a Queen wannabe.
34
Angel Witch


Angel Witch



Release date: December
Label: Bronze
Genre: Heavy Metal

If you haven't heard "Angel Witch" and screamed that chorus on a metal pub in your teens surrounded by sweaty metal heads wearing spiked bracelets and tight leggings, I'm sorry but you haven't lived... Actually, it's the other way round, I've done all of the above and that's the reason why I am... like this. "Yoooo r an angel witch, yoooooooooornglwitch!"
33
Art Ensemble of Chicago


Full Force



Release date: April
Label: ECM
Genre: Jazz /Avant-Garde

There's way too much shit going on here for me to tell you why you should check this album. This is the sound of a big city, one that never sleeps, one that wants and takes but nothing gives. It's lights, and smoke, and rain, and pollution. It's endless streams of people looking down while the sky falls on them, it's jazz in a corner, played some ridiculously skilled street musicians while the sound of roaring cars and loose claxons intrude the beat. This is all about those 20 minutes of "Magg Zelma" and you gotta live it.
32
Genesis


Duke



Release date: March 31st
Label: Charisma
Genre: Progressive pop rock

For many the beginning of the end, with Peter Gabriel gone to do whatever the hell he wanted to do and with a little, powerful man called Phil Collins taking over the reins and leading the band to uncharted territory. Now, I love Gabriel, and I agree he helped to produce progressive rock classics with Genesis, but from here, the band transitioned into something equally special. This album showcases that transition in every detail, and it's just beautiful.
31
Echo and The Bunnymen


Crocodiles



Release date: July 18th
Label: Korova
Genre: Post punk

Here starts what I like to refer to as the "hot zone" of new wave and post punk. These are releases that without the influence of a very dear Sputter, who is not with us anymore, but whose presence will live on this site forever, I would have never checked. I don't really know if Uni liked this album, I'm gonna assume he did, and that he would comment some wit shit to make me feel like an idiot for not checking it before, and he was right! Because he usually was! Not always, but hell, who is always right anyway? "Crocodiles" is an incredible record, one that emanates the kind of magic that only happens once in a band's lifetime, and this was their moment.
30
Devo


Freedom of Choice



Release date: May 14th
Label: Warner / Virgin
Genre: New Wave

Devo's mechanical, synthetic form of new wave is amazing. It sounds almost like it was made by a programmed AI. It's wonderfully impersonal, while at the same time being fun and surprising. Easy of the most entertaining albums of the new wave lot. It takes a very well synchronized hive mind to design and perform at this level, and Devo made it while looking they like they weren't even trying. "Girl U Want" is too good.
29
Jon and Vangelis


Short Stories



Release date: January
Label: Polydor
Genre: Progressive... pop?

A match made in heaven. Two of the most talented musicians of the time join forces to craft a thrilling sonic journey. Needless to say, if you are not fan of either Vangelis or Yes, you won't enjoy this as much as a I did. If you are familiar and fond of the music made by these two gentlemen, "Short Stories" is a much recommended listen!
28
Ultravox


Vienna



Release date: July 11th
Label: Chrysalis
Genre: New wave

Took them 4 albums and beheading the singer's position in favor of a new recruit called Midge Ure to make a new romantic masterpiece. "Vienna" is one of the classics I had the pleasure to get into during the year. I remember it was during a hot summer night, after taking a cold shower and chugging an ice cold Asahi Dry. I let this roll and it was instant love. Sure, the whole "New Europeans" snobbism, and "living in Europe is cool" and "go tell that now to the Brexit boys" nonsense could have been distracting but honestly, I didn't care. The sound of Ultravox on this album is as perfect as you can get for the genre.
27
Orchestral Manoeuvres In The Dark


Organisation



Release date: October 24th
Label: Dindisc
Genre: New Wave

A large part of the world's population listened to "Enola Gay" and never went further down this record. I know I did, until last month. Unsurprisingly, there is nothing as good as the 80s staple song but on the other hand, the rest of the album holds up pretty nicely... But yeah, this album is all about "Enola Gay".
26
David Bowie


Scary Monsters (and Super Creeps)



Release date: September 12th
Label: RCA
Genre: Art rock

There's not much I can say about Bowie or this album on this site cause I arrived very late to his music and when I did, the room was full of Bowie scholars. Just like The Cure, Bowie is another artist whose discography is being checked little by little, and it's been a blast so far.
25
Queen


The Game



Release date: June 30th
Label: Emi / Elektra
Genre: Pop rock

I've been a mild fan of Queen all my life, another one of my dad's deeds, although he is more of a late Queen fan. That may be the reason why I never checked "The Game" in full, and apart from "Another One Bites the Dust", I didn't know any of the other songs in the album. As many of you, watching "Bohemian Raphsody" altered my perspective on the band a bit, maybe killing the myth but making them more human in my eyes. And maybe that's why even when there are flawed tracks on this album, I can understand why or where are they coming from.
24
Eloy


Colours



Release date: October, but I'm not sure
Label: Harvest
Genre: Progressive rock

When I first checked progressive rock giants Eloy's 8th release "Colours", I had to stop the track in order to blink a couple of times, focusing my eyesight on the PC screen so much I could see the net code floating around. I then proceeded to hit play again from the beginning just so I could savor that gorgeous chant at the beginning of "Horizons", which I thought was a daydreaming episode due to a caffeine overdose. After certifying it wasn't, I slammed my desk with a closed fist next to my 5th coffee which, by the grace of God, endured the blow, and screamed to myself with a closed mouth "HELL YESH". It was my reaction to finding gold, or one of those moments when cover and sound wed perfectly. Beautiful prog record. If you are into Pure Reason Revolution, check the opener!
23
Ozzy Osbourne


Blizzard of Ozz



Release date: September
Label: Jet / Epic
Genre: Heavy Metal

And here goes Ozzy all by himself! The birth of the legend started right here, with this album. After a tumultuous exit from Black Sabbath due to his love for all kinds of system enhancers, our dear Ozzy, far from giving up, recruited a young and brilliant guitarist called Randy Rhoads and in no time, they wrote a piece of history with a killer tune called "Crazy Train". I swear to God I feel like Randy's guitar is breathing on that track. The rest of the album, specially on the second half gets a bit bumpy, but tracks like "Mr. Crowley" and "Steal Away (The Night)" are still among my favorite songs from Ozzy.
22
Diamond Head


Lightning to the Nations



Release date: October 3rd
Label: Happy Face / Metal Blade
Genre: Heavy Metal

The mystery of mysteries. Since I was a kid I've jammed an unhealthy amount of 80s metal. At the same time, a band called Metallica was doing covers of another band called Diamond Head and I kept thinking: "who what?" I bumped this thread when I first gave it a try, just a couple of months ago, and holy crap people, you really love this album.There is some really crazy stuff here for 1980, I concede, a brand of heavy metal that wouldn't peak until much later, so yeah, the vanguard of the NWOBHM, right here. Oh, and I haven't checked the new version yet, anyone? Thoughts?
21
ABBA


Super Trouper



Release date: November 3rd
Label: Polar
Genre: Pop

My obsession with Ghost wouldn't exist if I hadn't been exposed to Abba like Dr. Banner was exposed to gamma rays to become the Hulk. In my case, I didn't become shit, but my parents used to blast this and the whole damn Abba discography relentlessly. This time I chose to jam it myself, and when "Super Trouper" synths started to unfold and I found myself mumbling the lyrics 30 years after... I guess you could say it was a nice moment.
20
Motorhead


Ace of Spades



Release date: November 8th
Label: Mercury / Bronze
Genre: Heavy Metal

Looking at the cover, and thinking "what if I saw this on the list of releases of this week, November, 2020". I'm pretty sure I would have a good chuckle, move on and never check this album. At the time though, the poncho bandits had released the monster title track and destroyed every city they had toured in. Motörhead were huge and they would become even greater. Whenever I feel bad about my shitty diet or just sad about the ephemeral nature of life, I think about Lemmy (RIP) saying in an interview he had whisky cola for breakfast, every day, in his 80s, and then suddenly life feels long and easy. This reflection has nothing to do with the record, but I hope it makes you feel better. If not, jam "The Hammer".
19
Bauhaus


In the Flat Field



Release date: November 3rd
Label: 4AD
Genre: Gothic post punk

One of those albums I wish I had known sooner. November was a brutal month for 1980: Bauhaus, Motorhead, The Sound, The Damned and even fucking Abba released albums, all within a couple of weeks. Stacked. There are many things I love about this album, the guitar may be my favorite. There is also this oppressing darkness and despair which I'm certain I'm the only one being choked by while the band enjoys it.
18
Tangerine dream


Tangram



Release date: May
Label: Virgin
Genre: Electronic

I know I jumped 10 years from their 1970 release, which was basically krautrock, to 1980's "Tangram", which might be my favorite Tangerine Dream record without knowing what happened in the middle, but all in due time . "Tangram" is basically a set of 2 tracks of 20 minutes each, where the trio, now entirely committed to keys and synths, construct a world of sound and color like no other. I would let this play at night before going to sleep immersing myself in this record and often having out of body experiences. The cure to insomnia, some might say, and worst case scenario you'll hear an amazing album from head to tail.
17
Rush


Permanent Waves



Release date: January 14h
Label: Mercury
Genre: Progressive rock

Finally, the moment teamster was waiting for! If there was an album that would set the rules of progressive rock for years to come, that'd be "Permanent Waves". Neil Peart's drumming was unparalleled in 1980, and while there was a general feel of exhaustion after a whole decade of prog abuse, Rush managed to craft an album that still felt like them, while at the same time incorporated new elements, influenced by the different types of music that were spreading around the globe. Much has been said about "Jacob's Ladder", "Entre Nous" or "Natural Science", but opener "The Spirit of Radio" is the most uplifting song I've heard in a while, a year's favorite.
16
Dead Kennedys


Fresh Fruit for Rotting Vegetables



Release date: September 2nd
Label: Alternative Tentacles
Genre: Punk

A nasty, filthy, unruly slab of punk that was just the seed for basically every branch of punk or hardcore imaginable. Jello Biafra and co. didn't get to enjoy much success when this was released, way too corrosive and inconvenient for the great public, who didn't want to be reminded of the misery that ruled their lives, specially when the music sounded like a machine gun spitting poison bullets into their half cooked brains. I wouldn't say this is an album that is... pleasant to hear, but it's a piece of music history that needs to be heard.
15
The Damned


The Black Album



Release date: November 3rd
Label: Chiswick
Genre: Gothic Punk

I wanted to make a band called "The Damned" when I was like 12. I thought the name was pretty badass and there was no internet so I had no idea there was a punk band (at the time I was doing only metal) going by the same name. There's also the fact I was a little shit while The Damned were a seasoned act, my chances of succeeding were zero. Many years later I have finally unveiled the mystery behind the name, and holy. shit. I guess suddenly I love gothic punk or whatever this is. Every track is pure fun, production is stellar, with details I wouldn't expect to hear on an album from this year. Can't wait to get on the rest of their discography.
14
Hawkwind


Levitation



Release date: October 27th
Label: Bronze
Genre: Space rock

I'm a bit of a space nerd, not really in the scholar sense of the word, but meaning I'm deeply fascinated about what lies beyond, so any music themed with this premise gets my full attention. Space rock is one of those cases, but also the music that, as a drummer I've jammed the most with permanently stoned bandmates. Hawkwind managed to import those jams from the 70s into the new decade seamlessly, and what transpires from this record is a band having a hell of a time playing together. Not bad for a band with almost 10 records on their back.
13
Judas Priest


British Steel



Release date: April 14th
Label: Columbia / CBS
Genre: Heavy Metal

Iron Maiden debuted in April 14th, Black Sabbath came back with a new frontman named Ronnie James Dio 9 days later, and Judas Priest released British Steel the same day as Maiden's debut. What kind of unholy ritual was made at the time that made this possible? There's the eternal debate, Priest or Maiden? Well I'm team Maiden, not gonna lie, but Judas obviously has ran parallel to them during all these years. "British Steel" was my first cassette tape actually, so I have fond memories of this album, which is up to date my favorite Judas.
12
Taeko Onuki


Romantique



Release date: July 21st
Label: RCA
Genre: City pop

Another emblematic album produced by YMO's Hideki Matsutake with the participation of Ryuichi Sakamoto, and my absolute favorite of the City Pop movement. Taeko Ohnuki wrote all songs herself, with "Carnival" being the only tune I would bury myself with in case Mount Fuji erupted, which is bound to happen one of these days. Ohnuki's voice is a velvet piece of cloth running down your cheeks, a spoonful of your favorite ramen soup on a cold winter day. It's everything I was looking for when I started exploring the genre. I'm still going regularly from shop to shop looking for an original wax copy, so pray for my success Sput.
11
Black Sabbath


Heaven and Hell



Release date: April 25th
Label: Vertigo / Warner
Genre: Heavy Metal

With Ozzy unleashed to do whatever he wanted, Black Sabbath were ready for a comeback with a little but very powerful man called Ronnie James Dio on vocal duties. Formerly of rock titans Rainbow, Dio infused Black Sabbath with a sound they didn't have before. Sure, Ozzy's voice is just pure magic, but Dio's incredible technique brought the band to a next level. Everything sounds so much more focused and compact than any of their former albums, not to mention Tony Iommi's unbelievable guitar tone on this album. For some, this was a let down. In my humble opinion, it was necessary. Their surprise factor was gone, it had been 10 years since their historical debut, and keeping up with Ozzy's eccentricities was killing the band. I bet it wasn't an easy decision, but in exchange they got to work with a celestial creature like Ronnie James Dio.
10
Yes


Drama



Release date: August 18th
Label: Atlantic
Genre: Progressive rock

I will lose my heritage if my dad, a Jon Anderson acolyte, knew about this, but following the departure of Jon Anderson and Rick Wakeman, the remaining members of Yes recruit... wait for it... the two dudes from "Video Killed the Radio Star"! In a completely unexpected turn of events, Yes goes on and craft one of their best albums (for me, obviously) with a Steve Howe on FIRE, and the rhythm section of Chris Squire and Alan White in perfect synchrony. Add the two Buggles, Trevor Horn and Geoffrey Downes, fulfilling their duties with astonishing resolve and you have bangers like "Machine Messiah", "Tempus Fugit", which have become classics in Yes' rich discography. My favorite track off this though, is "Does it Really Happen?" also "Into the Lens" is adorable too.
9
Siouxsie and the Banshees


Kaleidoscope



Release date: August
Label: Polydor / PCA
Genre: Gothic post pop rock... punk?

In the same month Yes released the aforementioned "Drama", a London-based trio fronted by a very interesting young lady that went by the name of Siouxsie, released their third release after some changes in their formation. Actually budgie plays drums on this album, that's amazing man! This was my first album by them but I was sold even before hearing a single note. I mean, you all know me already, female voice fronting a gothic post punk band? Like hell this was going into the top 10. "Christine" and "Desert Kisses" on repeat.
8
The Buggles


The Age of Plastic



Release date: January 30th
Label: Island
Genre: New wave / Synth pop

Widely known for "Video Killed the Radio Star", which is for me the song that better embodies the spirit of the 80s, the single was also the first music video aired by MTV which is pretty awesome. What I didn't expect is the rest of the album to have so many good tracks like "Kid Dynamo", "I Love You (Miss Robot)" or "Astroboy". This is the apogee of nerd synth pop! A few months later, the duo would join Yes to record "Drama" so I guess this was THE year for them. Too bad Buggles' career wasn't that prolific though, after 2 albums the project of Trevor Horn and Geoffrey Downes was done for. Reunion in 2021? Guys?
7
The Sound


Jeopardy



Release date: November
Label: Korova / 1972
Genre: Post Punk

A very late entry into the top 10, as I jammed this... umm... last week!? I was blown away the moment the first notes of "Heartland" flowed into my brain. Incredible album, there's really not a single bad track, and given time this would have probably crawled to AOTY. And this is their debut? Insanity! To my (glad) suprise, their sophomore was released in January of 1981 which means I am gonna get on it veeeeery soon. Seriously, if any of you haven't heard this album yet (I'm sure I'm the only idiot that didn't know this was amazing) go get it, go, go GOOOO!
6
Scorpions


Animal Magnetism



Release date: March 31st
Label: Mercury / Harvest
Genre: Hard rock

I got this LP when I was like 10 years old. The cover haunted me for years, oh such an innocent child I was. I hadn't heard it in years before I started this 80s madness, so when it was the time, I got it on CD (they pulled it off streaming services cause why the hell not) and was overwhelmed by the nostalgia. It may not be their best, or an album that would resonate with other people as much as I believe, but damn, I had such a good time revisiting it that it made me remember how special was having only one record for months, spinning until the needle would carve into it. "Make it Real", "Lady Starlight", "20th Century Man", "Don't Make No Promises"... Some of my favorite Scorpions songs are from this album.
5
Killing Joke


Killing Joke



Release date: October 5th
Label: E'G / Polydor
Genre: Post punk

Imagine Trent Reznor, Justin Broadrick, Marylin Manson, Dave Grohl, Rob Zombie, Jonathan Davis, James Hetfield and a very long list of prominent names of the modern music industry in a room. There's a mountain of cocaine in the middle and this album starts blasting through the speakers, so loud that the pile of cocaine on the table gets blown out in everyone's faces, producing an instant communal orgasm only comparable to a big bang. That, kids, is how modern music was born, and this was the album that made it possible.
4
Joy Division


Closer



Release date: July 18th
Label: EFactory / Qwest
Genre: Post Punk

Those toms at the beginning of "Atrocity Exhibition", that playful bass line, those guitar shrieks from another dimension and on top of it all, Ian Curtis absolutely incapable of hitting one single note right. Young me would have cringed away this record in complete disgust, but now I'm old and wise, hence I can appreciate the harrowing aura that surrounds this album. If I have my dates right, Curtis, the poor soul, would take his life soon after finishing this record at the age of 23. The album would be released a couple of months later. In addition to the spectral feel of "Closer", the bleak sound of Joy Division peaked with this album, leaving songs that no matter how much I listen to them, I always find a detail here and there that I never caught before. A post punk masterpiece.
3
Talking Heads


Remain in Light





Gotta thank David Byrne and the gang for releasing this on my 3rd birthday, I mean, guys, you didn't have to. I remember one boring day at work I had this stupid idea that I'm sure everyone in Sput has had at some point which is jamming the top 20 or 30 or 100 of Sputnik most rated albums of all time. Many good jams came out of that decision, but one that stuck was "Remain in Light". I remember watching the video of "Once in a Lifetime" when I was a kid, seeing Byrne in that stupidly big suit and thinking how utterly ridiculous this band was. Decades after, here I am, the joke's on me, for all the years I avoided this. Now, where's my beautiful house, and my beautiful car, and my beautiful wife!?

2
Iron Maiden


Iron Maiden





Iron fucking Maiden and the album that started it all. Fun fact, this is the only Maiden album produced by Wil Malone (Black Sabbath, Depeche Mode, Massive Attack) which has something to do with that time he suggested Harris should play with a pick, which resulted in the band bypassing him and self producing the album in 13 days. Now, to be sincere, I've been a Dickinson stan all my life, I mean I liked Paul Di'Anno's material but not as much as the albums with Dickinson. I've done a couple of Maiden's discography runs in the last two years, and one thing I realized is how much punk Maiden has grown on me as of late. Di'Anno was an amazing frontman indeed, very differently from the frantic style of Dickinson, he was more collected, had a crushing stage presence and provided the band with a strength that no other band had at the time. Up the Irons, brothers and sisters.

1
Harold Budd and Brian Eno


Ambient 2 - The Plateaux of Mirror



Release date: April
Label: Editions EG / Polydor
Genre: Ambient

Until September 21st, "Iron Maiden" was my AOTY, but on September 21st, something very special happened. You see, I was supposed to make a playlist for a special day, but as life this year has been a complete mess in every sense of the word, I didn't prepare anything, and so my daughter Luna made us know her intention to leave the womb on the night of September 21st. As I walked to the hospital with my wife, she very collected, me a wreck of nerves, I realized I failed my mission. Me, the rec master, on the most important day of the year, had absolutely blown it. My wife was in too much pain for explanations so she just grabbed my phone and played this album, on repeat, for 8 hours straight, until Luna was born at 10am, while "Not Yet Remembered" was playing. Needless to say, I haven't cried so much in my entire life, as the song played, as I saw my daughter coming to the world. The AOTY had to be this one.