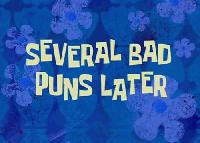 User
Reviews 30
Approval 86%
Soundoffs 175
News Articles 96
Band Edits + Tags 186
Album Edits 57
Album Ratings 1855
Objectivity 93%
Last Active 05-09-17 6:56 am
Joined 05-10-16
Forum Posts
0
Review Comments 7,050
Snide Goes Post Rock (Black Malachite)

Well, I'd like to officially announce the fourth Black Malachite EP "Beyond." It's Post Rock mixed with Classical influence. It's the first release for Black Malachite in which I made the artwork myself, and have been demo-ing it out to Sputnik users in secret for the last couple months. Also, Robert Lowe (who you all know on here as Trebor) will be featuring on the track "Double Sided Shadow". Release date is TBD.
1
Black Malachite


Beyond



1. I Killed My Own Innocence
2. Doubled Sided Shadow (Ft. Robert Lowe)
3. Vapor
4. Until the End
5. Is Anything Real?
6. Double Sided Shadow (Instrumental)
2
Black Malachite


Beyond





Special thanks to SevenGill, t0rts, Trebor, and various many users on the Sputnik Discord for critiquing and listening to demos of the EP.