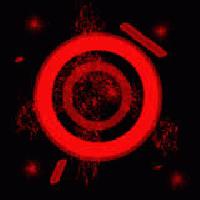 User
Reviews 70
Approval 95%
Album Ratings 122
Objectivity 88%
Last Active 11-29-16 2:16 pm
Joined 02-16-16
Forum Posts
3
Review Comments 351
Breaking Benjamin Ranked

Right so Breaking Benjamin is absolutely one of my favorite bands, probably second to RED for me, can't decide if I like BB more than Chevelle, but I digress. However, like RED and Chevelle, BB is one of those bands that has that core sound where you "just know it's Breaking Benjamin", but are able to modify that sound just a little on each record to maintain their identity. Without further ado, my ranking.
1
Breaking Benjamin


Phobia



Rating: 5.0

Reasoning: Emotionally/lyrically, this record is a powerhouse, winding and tearing through the complex emotional state that comes with fear and addiction. Musically, this was one of the first albums the band started using new guitar tunings for, while also maintaining the classic Drop C# and Drop C off of the previous two albums. Tracks like "You Fight Me" introduced a new electronic element to the band's sound, while as a whole, the group found a way to meld the heavier approach from the first two records with the more melancholic approach of Dear Agony and Phobia. The riffwork is solid throughout, the vocals are powerful as always, and the rhythm section holds up as well.
2
Breaking Benjamin


Dark Before Dawn



Rating: 5.0


Reasoning: Lineup change aside, I feel that this album blended all the best parts of the first half of BB's career with the next half. Tracks like "Breaking The Silence" and "Hollow" reminded me of the first two records, while tracks like "The Great Divide" and "Failure" felt like blends of both the heavier and more aggressive sides of the group. "Bury Me Alive" throws back to "Sugarcoat" or "Believe"(while maintaining its own identity), while "Ashes of Eden" touches on "Until The End"(while being one of the best BB ballads of their career). "Close To Heaven" packs one of the best bridges the band has ever written. You get the picture. Emotionally/lyrically, Ben lays his soul bare and graphically describes wrestling with both God and The Devil in his quest to find the truth and step into the light, and it is an absolute heck of a journey that had me screaming and crying along. The riff-work is more than solid, Ben sounds great, and the rhythm again holds up.
3
Breaking Benjamin


Saturate



Rating: 4.7


This is an awesome album, just not quite as musically complex as Phobia or Dark Before Dawn. That being said, it's extremely aggressive, with tracks like "Sugarcoat", "Wish I May", and "Shallow Bay" absolutely tearing through the throat of any listener. "Natural Life" has a Tool vibe without going on for six extra minutes, and "Phase" has a Tool vibe as well. At the same time, "Next To Nothing" is an awesome mid-tempo track, and "No Games" is immensely powerful. Lyrically, we get a dive into broken relational problems, though beyond just a guy and a girl, but just with everyone around you. There's even a bit of a spiritual component. The only drawback, at least for me, is the fact that it doesn't have all the added bells and whistles of Phobia, Dark, and Agony. I feel that maybe those elements could've given the record a bit of an extra punch. Again, though, the guitar work is punchy and impactful, the rhythm section more than holds up, and Ben sounds great.
4
Breaking Benjamin


We Are Not Alone



Rating: 4.5



Though this does predominantly have a Saturate vibe, fans could almost see the more melodic transition that would occur, as tracks like "Sooner or Later" and "Simple Design" were a great bit more tempered than most of the songs off Saturate (although both are still awesome songs). "Firefly" and "So Cold" hit radio hard and for good reason: both are massively anthemic, powerful heavy rock tracks. "Forget It" featured Corgan from the Smashing Pumpkins, and is an absolutely beautiful, touching ballad. "Break My Fall" is a powerful, riff-centered track, as is "Believe." Ok, here's the problem though: the lyrics to "Rain". It's a fairly disappointing way to end a record, centered on the feelings of loneliness, yet knowing that we truly aren't alone. The band did such a great job of addressing the topic of loneliness, right up until "Rain". Again though, the whole band performs solidly, and it's still an absolute powerhouse of a rock record.
5
Breaking Benjamin


Dear Agony



Rating: 4.3

Something about this one just didn't feel as powerful to me as other records. I honestly couldn't put my finger on it, but I will say it does get slightly repetitive towards the end. Nonetheless, the record is extremely solid, shifting through a journey of the stages of residing in pain, and then choosing to fight through it. Every heavier song here is brilliant and inspiring, though the slower songs (excepting "Give Me A Sign" and "Anthem Of The Angels") slightly suffer. Again, though, this is one of the better rock albums of the time and still holds up fairly well.