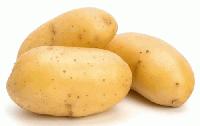 User
Reviews 19
Approval 99%
Soundoffs 45
Album Ratings 1476
Objectivity 68%
Last Active 07-10-19 8:16 pm
Joined 01-24-16
Forum Posts
3
Review Comments 5,207
Kill Me Please; a Gig Diary

Yuh. Dist is ligs I hope this can give some good insight, amusement, or at least personal relief.
1
Lee Morgan


Live At The Lighthouse





So I've been having an awful amount of gigging work, as of lately. Lo and behold, most of the material sucks. Ah well. Gig opinions will be added as they come along.

2
Astor Piazzolla


Adiós Nonino



First gig is probably the easiest, will happen in a few days. A friend of mine will be holding a little get together and we'll be playing a little bit of material which should be fun. Only a total of, like, 6 tracks will be played. A sax player will join us, which should be fun as well.

Reaction: This one went well. It was a fun time with friends, pretty much. The sax player made a few oopsies but, overall, not bad. My only complaint is that it was too little material; the people wanted more as well.
3
Willie Colon


Lo Mato



On November 18th, I'm playing with two girls a set in a restaurant as charity for a women's event. I have to learn roughly 25 tracks, which isn't too bad. Perfectionist me, though, wants to nail them to perfection, which means listening to Ed Sheeran and a Shawn Mendes for literally hours. Get ready boyyyysss

Reaction: Well, that sucked. I transcribed every song by ear and learned every structure thoroughly, which is something pretttty tough for 90 minutes of music. While that was manageable, I also had to pretty much literally teach every song to the band members. I was basically a no-pay nanny. On the presentation day, the guitarist was literally looking for the tabs online whilst presenting. He couldn't even put the capo on the correct fret. Sucky players, sucky time, quit the band already.
4
Gustav Mahler


Symphony No. 1 in D major, "Titan"



Third gig is for my music academy. Again, not too hard, but since I'm almost an instructor, I have to learn like 15 tracks, mostly consisting of popular rocky stuff. The hard part will be rehearsing the material with the little children, but one can only try.

Reaction: Meh. I basically played the whole show, and it went well from my part. Since the "drummer" was a guitar teacher though (no drummers available), there were a few bad moments with the rhythm section. I did my best though. Also, I tried to date this girl throughout rehearsals but was denied on the basis she had a boyfriend. Yeah.
5
Gustav Mahler


Symphony No. 2 in C minor, "Resurrection"



Last gig is gonna be rough; I gotta travel to the outskirts of the city, to another department (state, for you Americans) in order to play over an hour of Christmas music with some members of the national symphony. This is probably the most exciting gig out of all of these; making myself known with the national symphony could really help me get a good scholarship for a music program in Uni. Fingers crossed.

Reaction: This one was a nightmare to prepare for. I was shitting myself earlier in the day, but it turns out I played very well. I was even congratulated by the orchestra maestro and pianist. I thought I made a few mistakes but it wasn't too bad. Good stuff overall! Probably my best of the year.