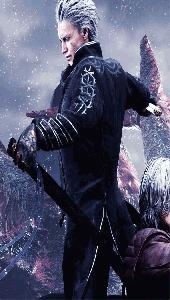 User

Reviews 99
Approval 85%

Soundoffs 26
News Articles 12
Band Edits + Tags 9
Album Edits 164

Album Ratings 5642
Objectivity 74%

Last Active 04-20-21 5:20 pm
Joined 11-22-15

Review Comments 9,390


THANK YOU

You are all saints
1
What Happened

https://www.sputnikmusic.com/list.php?mode=1&listid=201430#comments
2
What We Needed

Just some money to tide us over while my mom and us were on thin ice financially due to my mom's health. As she was unable to work and had three ambulance, hospital, and general medical bills piling up
3
What You Did

In the blink of an eye, you all came together and donated an enormous amount of money that kept our hopes and courage up. Leaving my mom without words and me humbled beyond belief.
4
What's Happening

Ive started donating plasma to bring in other money, my surrogate dad provided us with a good amount of money to pay off the rest of our rent while the money you all donated will help my mom with medication and doctor visits. My mom visits the cardiologist, rheumatologist, and gi specialist in the coming weeks but until then, as far as diagnosis goes it's all a waiting game.
5
Gofundme

We will leave it up just in case anybody else wants to be generous in any way, my mom is not out of the woods medically, but we are no longer in crisis. Thank you so much, all of you.