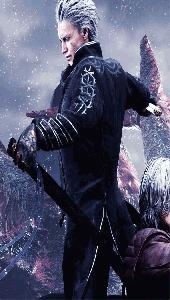 User
Reviews 92
Approval 84%
Soundoffs 14
News Articles 6
Band Edits + Tags 8
Album Edits 138
Album Ratings 3623
Objectivity 80%
Last Active 02-27-20 6:53 pm
Joined 11-22-15
Forum Posts
8
Review Comments 3,595
My Gorillaz Albums List WORST to BEST

Gorillaz was a virtual band created by blur musician Damon Albarn and artist Jamie Hewlett. A combination of multiple genres, Gorillaz has amassed an extraordinarily large cult following of fans, who became attracted to it's slick production, eclectic genre variety, and mythos surrounding the fictional band members. Here is my list of their albums ranked from Worst to Best.
5
Gorillaz


The Fall





A mostly electronic album, Gorillaz would begin a long hiatus until 2017 after releasing this album. While it certainly wasn't horrible, it was by far the lowest point for Gorillaz, who seemed utterly bored at making albums at this point. The production was good sure, but it lacked Gorillaz usual tenacity and energy

4
Gorillaz


Gorillaz





Combining elements of Alternative Rock and Hip-Hop their self-titled became a commercial juggernaut and established Gorillaz as an interesting and original concept worth looking into. The album had many excellent singles, like "Clint Eastwood" and "Rock the House". The problem lay in the non-singles, which felt like filler, lacking the same creativity as the album's singles.

3
Gorillaz


Humanz





A combination of Hip-Hop, R&B, and Electronic music, Humanz was the first album Gorillaz had released in 6 years. As would be expected, the time leading up to the release was filled with speculation and hype. It was filled with some great songs and amazing production from a variety of producers. Still, it felt as if Damon was rusty from not doing Gorillaz type music for so long, and some songs seemed to veer off into uninteresting territory. That doesn't stop Humanz from being an amazing comeback album.

2
Gorillaz


Plastic Beach





After five years, Gorillaz made a return to release two new studio albums over two years. The first was Plastic Beach. A brilliant mixture of Pop, Hip Hop, and Trip Hop; Plastic Beach featured Gorillaz at their most energetic and stylish, featuring an absolutely massive amount of guest stars from Lou Reed to Snoop Dog. From great tracks to an amazing sound, Plastic Beach was one of Gorillaz' bests!

1
Gorillaz


Demon Days





This was Gorillaz at their creative zenith. From it's amazing collection of singles like "Feel Good Inc" and "Dirty Harry", to it's amazing album centered songs like "White Light" and "Forever Has Come". Demon Days featured the best of the best in Gorillaz material. It was creative, organic, energetic, original, and a great way of establishing Gorillaz as a mainstay in popular culture for the next decade.