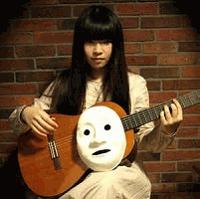 User
Reviews 8
Approval 100%
Soundoffs 55
News Articles 1
Band Edits + Tags 75
Album Edits 43
Album Ratings 634
Objectivity 86%
Last Active 10-22-18 9:13 pm
Joined 10-01-15
Forum Posts
0
Review Comments 2,502
Rec me a single

I've been away from music for like a year now. I just found better things to listen to rather than listening to an album. I don't really have the same passion as before, but here I am.
1
36g


The Raingazer's Song



Rec me a track that isn't within an album. It could be something random that you found on youtube or whatever.
Any genre works fine.
Not too long in length, like under 9 mins is great.
I might give a gift card as a prize for whoever gives the song I like the most.