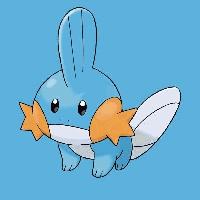 User
Reviews 72
Approval 82%
News Articles 2
Band Edits + Tags 48
Album Edits 96
Album Ratings 1901
Objectivity 85%
Last Active 12-16-18 9:44 pm
Joined 05-04-15
Forum Posts
7
Review Comments 404
Year End Awards
1
State Champs


Living Proof



==Album of the Year==

Didn't think the Albany natives would ever come remotely close to touching their incredible debut "The Finer Things", but here they provide several songs that carry the water for them en route to nearly matching the magnitude of that album. "Criminal", "Our Time to Go", "Lightning", "Safe Haven" and others all vie for status as some of the group's best songs yet, also bolstering as a potential blueprint for the genre's future.
2
Rascal Flatts


Back to Life



==Song of the Year==

Being the group's biggest (and probably only) fan on this site, I had to give them some love. I was quite surprised when this single was revealed alongside the subsequent announcement that the group was taking a break from cutting full albums. I'm happy this song gets it own standalone spot in the group's catalog, because it is one of the best they've ever recorded. Marking another return to the group's signature hallmarks of sterling vocal harmonies and lyrics that make love sound easy, it's an aptly titled tune that soars in composition, yet impresses through simplicity.
3
Ice Nine Kills


The Silver Scream



==Metal Album of the Year==


It seemed like an impossible feat for this group to make another cover to cover masterpiece, much less follow up one like Every Trick in the Book. But the Massachusetts metalcore maniacs pull it off. Furthering flourishing and flushing out their flair for thematic tension and neck breaking metalcore, they establish themselves not only as genre leaders for the future, but position themselves to be looked back upon as pioneers down the road. "Stabbing in the Dark", "Enjoy Your Slay", and "Rocking the Boat" are just a few of the particularly special cuts included on here.
4
Kacey Musgraves


Golden Hour



==Country Album of the Year==

What country music should be and should become as the next decade looms near. While the genre's stadium packing hit makers begin to show traces of flaming out, Kacey Musgraves puts forth an album that will surely see her go down as a star of the new age. It's a truly personal experience of an album. One you can almost touch, visualize, even smell. You can picture yourself in these crisp, sun soaked environments, enjoying the beauty of the atmosphere around you. "Slow Burn", "Butterflies" and "Lonely Weekend" are particularly lush and graceful, in composition, essence and in sentiment. Nominated for a Grammy with good reason, this album will be fresh in many people's minds for years to come.
5
Post Malone


beerbongs and bentleys



==Hip Hop Album of the Year==

An album long anticipated, pushed back a time or two, Post finally returns with a barrage of catchy hooks, half an album's worth of chart topping singles and a unique style. He does all of this on his own terms. Post is a new kind of star in the hip hop game. You won't find him in a nightclub slapping Rihanna around. Instead, you'll find him jamming out to Thy Art is Murder with Jared Dines. "Over Now" is my particular favorite as a deep cut that lets these more seductive R&B overtones creep in without hijacking the overall composition. Beyond excited to see where Post goes from here.
6
Jason Aldean


Rearview Town



==Biggest Disappointment==

It's hard to see a singer as talented as Jason Aldean follow up a great album like "They Don't Know" with something as underwhelming and middling as this. It's a reminder of the leaps and bounds he wanted to take on 2014's "Old Boots, New Dirt", only there's still teething issues and a strong sense of uncomfortableness. Knowing that "Girl Like You", "Gettin' Warmed Up" and several other abominations were recorded *before* Aldean inconceivably found himself running from gunshots in Las Vegas sadly doesn't save some of the more ominous moments from still being lackluster. "High Noon Neon" is the only track worth revisiting.
7
Send Request


Perspectives



==Breakthrough Album==

Send Request are hometown heroes; the band formed in Nanticoke, Pennsylvania, which sits a mere half hour away from my hometown of Scranton. Recently signed to SharpTone Records, the insurgent, rising pop punk upstarts do the 570 proud with several servings of pop punk's bright future. Lead singer Andrew Blank is especially strong in his unique vocal take on the genre and composition, and the instrumentals do a great job of getting stuck in your head. Look for "Falling to Pieces", "Let it Die" and "Talk a Lot" as album highlights.
8
Keith Urban


Graffiti U



==Worst Album of the Year==

Keith Urban continues his sloppy foray from country into all out pop and it feels so forced, that it almost stops being inoffensive and earnest. "Female" became the worst performing single of Urban's career and for good reason. Urban hardly sings here. He talks his way through flowery, euphemistic and politically expedient verses that prop up the same women he's been objectifying for the last 25 years. It almost stumbles into being completely fake and fraudulent, and I for one, am not buying it for one second. Several other moments on here are incredibly over produced and showcase no signs of any tangible, concrete work being put into them. This talented man has certainly fallen off his high horse in recent years and I only expect this downturn to continue.
9
Three Days Grace


Outsider



==Biggest Surprise==

As big of a fan as I am of this group, even I did not see coming the follow up to 2015's "Human" that would not only put that album to shame, but also hold a candle to this band's iconic catalog with Adam Gontier at the helm. "Infra-Red", "Villain I'm Not" and "Strange Days" are some of the best deep cuts TDG has churned out in a decade, "The Mountain" is perfect in its role as an anthemic and massive radio hit that will pack stadiums and get fans to sing along and "I Am An Outsider" even succeeds within the band's persona and identity of airing out their dirty laundry and waging war on the naysayers. Beyond pleased to see a band so common on the radio put out such a cohesive release, it only gives me hope for what's next.
10
Ashland


Misc



==EP of the Year==

Two of this EP's three killer songs previously appeared on the band's 2017 debut album "Wildfire", but work perfectly here as the pop rock upstarts celebrate being signed to Rise Records. A visual EP was released on YouTube with music videos for each song. "Always Something" sees lead vocal goddess Asia Woodward throw "caution to the wind", "No Trouble" sees her unshackling herself from the weight of the world, and "When You Come Around" sees her courting a nameless suitor she is bound to win over. Infectious hooks, catchy basslines and solid instrumentals are aplenty here. I implore you to check out this group of rising stars. I only see more success for them going forward.