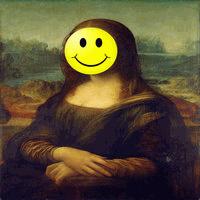 User
Reviews 12
Approval 91%
Album Ratings 12
Last Active 12-14-15 11:01 pm
Joined 04-27-15
Forum Posts
0
Review Comments 42
The Internet.

Long story short. I made this, and i'm pretty proud of it. I would love the good unfiltered sputnik opinion. :) https://chronicsmiler.bandcamp.com/album/images Short story long, i'm really interested in internet culture, and the effect that social media and readily accessible communication has on us, and how exactly it effects our being. That is what I covered with this. It's mostly just a pretentious way of saying I write lyrics. As far as musically goes, I've always loved that good poser industrial stuff with melodies and great atmosphere. I'm thinking the Downward Spiral mostly, probably the biggest influence on me. Hope that gives you an idea. Stay smiling! :) List is stuff I love.
1
Smiley


Images





Whoops, I forgot my apathetic face.

2
Nine Inch Nails


The Downward Spiral





666 if you're 12

3
Grimes


Halfaxa





Seriously though, one of the best electronic artists at the moment. Love that she always maintains as much independence as possible with her music. I hope to follow that behavior. :)

4
God Is an Astronaut


All Is Violent, All Is Bright





Because we all need some crescendos in our life.

5
Swans


White Light From the Mouth of Infinity





Refer to above.